The news that there is to be a one-hour pause in recreational cricket between 3pm and 4pm on Saturday 17 April (as a mark of respect during the funeral of HRH Prince Philip, The Duke of Edinburgh) was a surprise to me.
The official line is that the ECB is asking clubs to 'pause' play between 3pm and 4pm, allied with a minute's silence at 3pm.
Of course a minute's silence is respectful, but I don't think imposing an hour's 'pause' collectively across the country is the right way to do it. You could argue they're not imposing anything but when a governing body 'asks' everyone then it's implied.
Ultimately, this is not about ignoring a significant moment but should have been about letting each person decide instead.
Keep in mind that clubhouses are also closed due to current covid restrictions, so players are either expected to listen to / watch the funeral on their phones in their cars (if they've got their own transport) or stand outside in the April warmth.
@cricketyorks what do we think to the idea of a 1 hour pause next Saturday in recreational cricket. Happy with a minute at 3pm but asking players who can't go indoors to hang around for an hour makes no sense.

— Richard Wells (@RwellsWells) April 12, 2021
It is a recommendation only. A host cricket club can choose to ignore that (if both clubs agree) though they'll doubtless be seen as disrespectful and insensitive if they do.
UPDATED: That said, I've noticed my local league, the Craven Cricket League, has decided just to do the one-minute silence. We have now seen similar decisions from other cricket leagues made in recent days.
Of course, it's an all-or-nothing scenario across all sport. The ECB are only falling into line with everyone else.
I wonder here if there's an element of professional sport pausing to allow people time to watch the funeral on the relevant channels instead, but the thinking of how that works practically in recreational sport – especially with restrictions on access to indoors spaces – has been missed.
An individual could have chosen not to play, umpire, score or watch that fixture, if they wanted to watch the funeral or remember Prince Philip in their own way during that period.

Instead, what we'll have is an hour of recreational cricketers at facilities they can't use, standing around.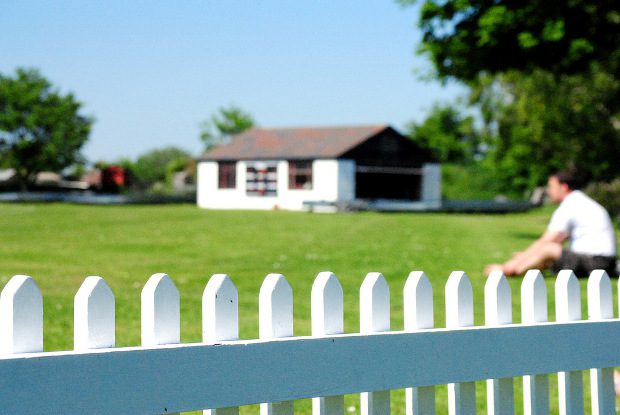 Yes, in the overall scheme of things, what's an hour? The point is that it's expected, imposed and assumes we all act the same.
A one-minute silence is absolutely appropriate. But for the remaining 59 minutes, what is acceptable?
If there's an opportunity to take a prolonged hour-long tea break then that makes sense. Those who want to watch or listen to the funeral can then do so.
What we'll probably witness is the first instance of players doing part of a game then sitting in cars or driving home and returning later to resume.
A weird cricket season just got weirder.
What do you think? Leave a comment below, your opinions on all things recreational cricket are always welcome…
Editor's Note – Since I wrote this feature, the wider push-back from clubs and leagues has seen them decide to pause before the game or at 3pm for a minute. Common sense has prevailed.
Latest posts by John Fuller
(see all)