Recreational cricket in England can go ahead from Saturday 11 July, with the England & Wales Cricket Board releasing its guidelines on how to achieve that safely.
After much speculation on what form the adapted gameplay would take, the progression from Step 3 to Step 4 of the ECB's roadmap permits 11-a-side cricket with no restrictions on numbers of overs.
The proviso is that groups are limited to a maximum of 30 including players, coaches and officials.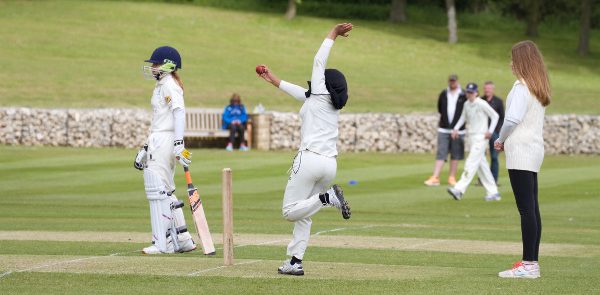 The ECB has a Return to Cricket Plan for Step 4 to help clubs and individuals as they prepare for the return of recreational cricket.
It includes adjustments to be made in relation to hygiene and social distancing requirements.
 The plan covers a number of areas of the game, including:
Pre-match adaptations regarding transport and symptom checking.

In-game adaptations applying to social distancing measures, hygiene, match officials and the use of equipment.

Post-game adaptations, including the possible use of club facilities.

Help for coaches specific to individual sessions and junior cricket.
Let's pick apart some of the detail for you. For the full picture, do download the ECB guidelines.
Pre-match Adaptations
Travel – Minimise public transport and car sharing. If you don't have a car then that makes it tricky, but not impossible.
Cricket clubs will have to risk assess and comply with all the Government legislation and advice on COVID-19. This includes making all visitors aware of social distancing during cricket but also increased risk in small groups while on-site.
That could be alleviated with hygiene stations, posters and a club official available to answer questions. Obviously, signage around social distancing, hand sanitiser and education on what's required will embed in over the rest of the season.
Players and officials will need to have a pre-match briefing so they're clear on what's expected.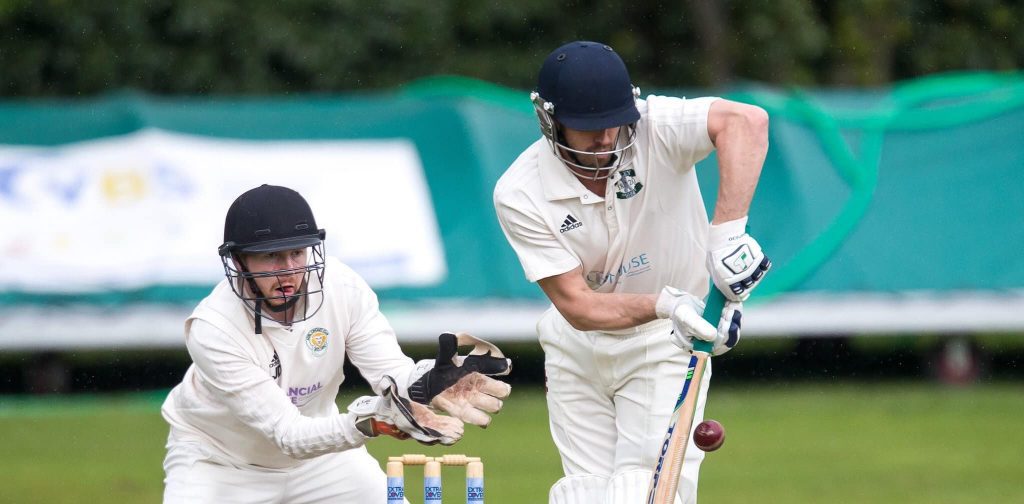 Changes for playing cricket in 2020
It's not revolutionary stuff here; common sense although no sweat applied to the ball on a hot day will be impossible. 
Much of this is already enforced for outdoors nets; although many club cricketers have yet to train – so this will be all new.
No sweat or saliva on the ball

No spitting (good luck with that)

Limit sharing equipment

Regular hand sanitisation

A 'hygiene break' (every 6 overs or 20 minutes) to clean the ball

Everyone must clean their hands (using a suitable sanitiser) at the start of drinks breaks or close of innings

Players to bring their own cricket teas
On club cricket, can't help but feel that it wasn't smart to grandly announce we could all play cricket from this Saturday but still not yet get the advice to facilitate that.

— Cricket Yorkshire (@cricketyorks) July 8, 2020
Cricket Yorkshire Observations

My view is that there is an enormous amount to comply with here – as there should be – and if clubs intend to then it will take weeks, not days, to get ready.
That might not go down well but read all of the ECB guidance and then tell me otherwise.
I don't want to sound a negative note but my gut reaction is that half of these measures will not be followed.
Will a batsman sanitise his bat after getting triggered for a duck? How many clubs have anti-bacterial wipes conforming to BS EN 14476 (I'm not making that up!)
While we're at it…how many cricket clubs are run by a handful of volunteers who are meant to digest and action all of this? I'd be surprised if some clubs decide not to open at all (I know of some already) and that has consequences for next season.
Many cricket leagues are gearing up for half a season from 18 July. That delay at least leaves time to wrap your head around how to get everything right.
I've seen cricket clubs rare hosting friendlies this weekend – folly perhaps, but then they had been unwisely told by Government that cricket can re-start from 11 July.
Of course, all cricket clubs could run an inter-club match this Saturday and I'm seeing examples of that on Twitter.
Clubs have been in dialogue with county boards and leagues throughout this meandering process so maybe they are in a better state of readiness to start immediately than I appreciate.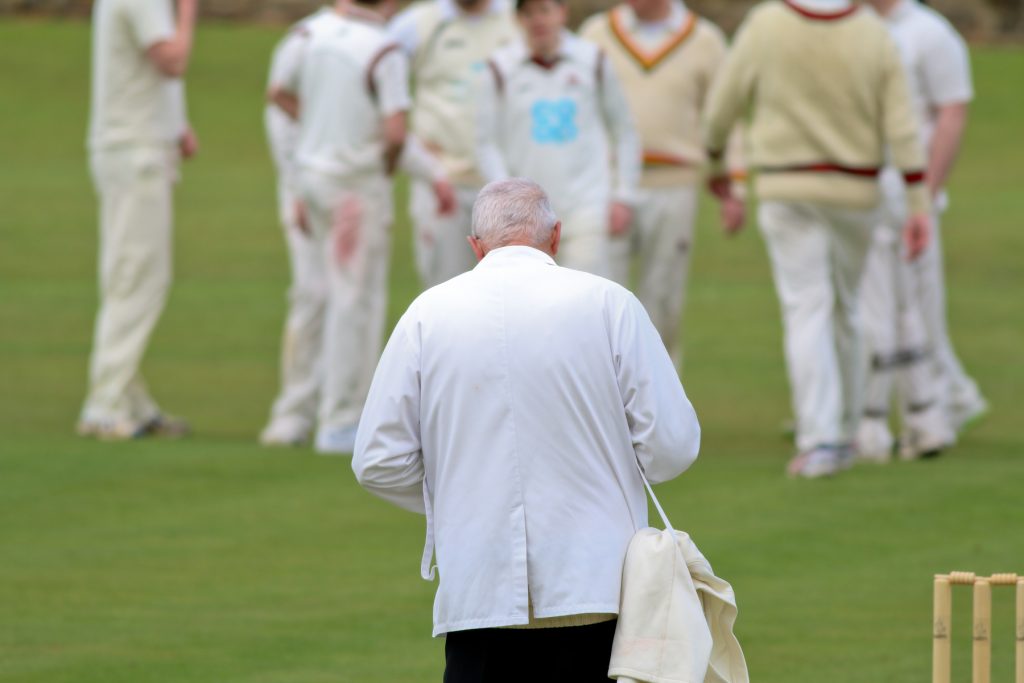 With regards to umpires; they won't touch the ball, hold clothing or equipment or sanitise the ball (fielding captain's job). They will reassemble the wicket and sort the bails after a thrilling stumping attempt.
I'm told 'there is no requirement for officials to wear any form of PPE (Personal Protective Equipment); despite selling face masks in their online shop.
I also wonder about spectators. I've read the ECB guidelines and the Government guidance. It nearly broke me.

Sometimes they're included as 'participants' and sometimes they're not.
My latest understanding is that clubs can welcome spectators in groups of up to 6 at a time (all socially distancing). 
Editor's note – Updated Friday 10 July – The UK Government guidelines state: 'Businesses and venues following COVID-19 Secure guidelines can host larger groups.'

Look, this is a step forward and I, like many others, welcome it in the sense that everyone needs the lift that recreational cricket will bring.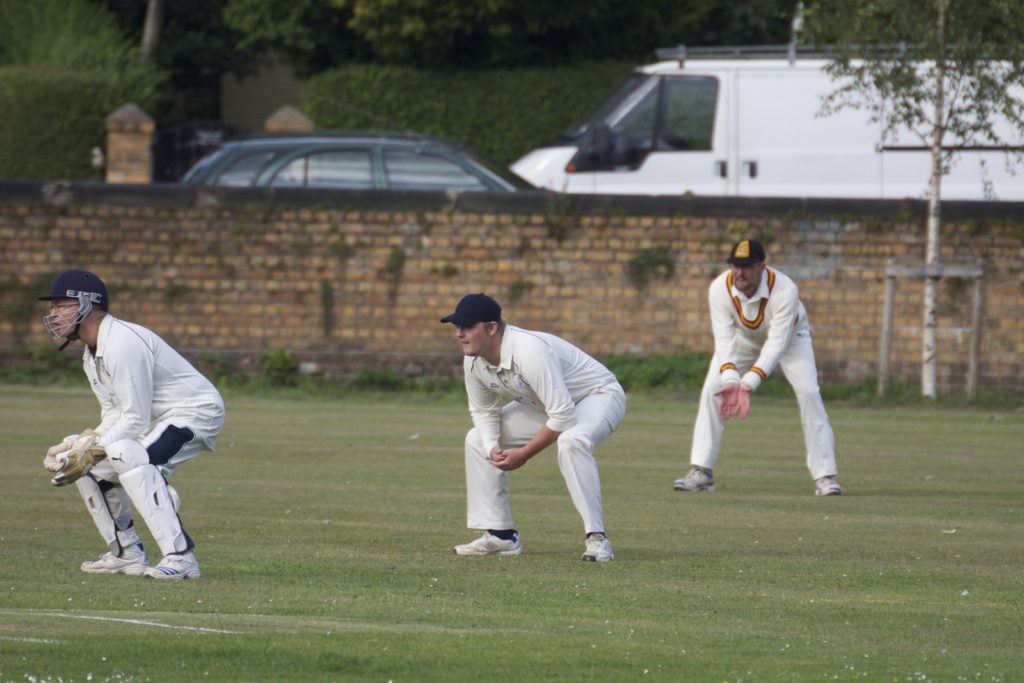 In the context of a massive threat to future participation in the game, we need loads of cricket and we need it now. It has decimated cricket businesses too. 
Yet, purely through the prism of providing a safe environment to play cricket, there will be a huge disparity in those who can achieve it and those who can't.
Of course, we have to try or recreational cricket will take a shuddering step backwards. It already has.
Most have not picked up a cricket bat since last September and there is a real risk of adults and children alike turning away from the game forever.
That said, cricket is ahead of other team sports with their roadmap of playing competitively and it must ride this momentum.
Those volunteers running recreational cricket now know what it takes to get back playing again. It has been a long, long road but soon we will see cricketers in whites in action.
Won't that be something?
Would you share this article? It all helps…
Thanks for reading and please share the article using the Twitter or Facebook buttons below, if you liked it or think someone might be interested.
Leave a comment below with your own views.
Latest posts by John Fuller
(see all)