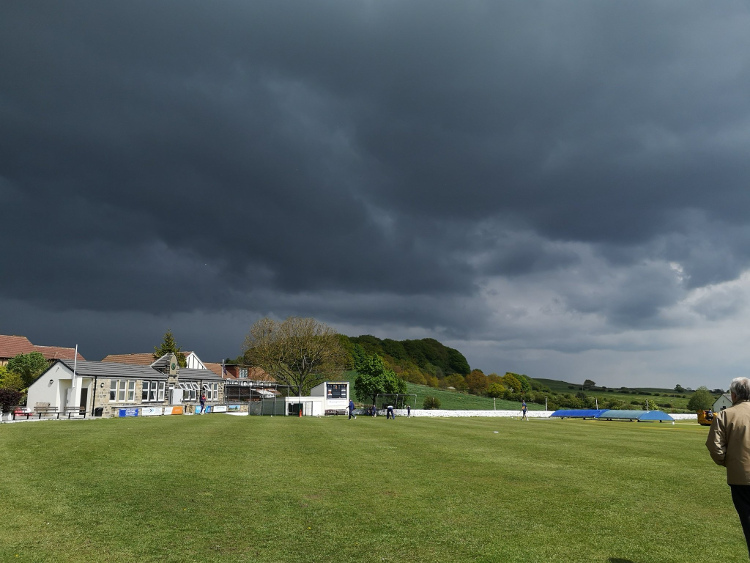 A trip to Rawdon Cricket Club last Saturday to watch their firsts at home to Pool in the Aire-Wharfe Cricket League proved to be an exercise in patience.
No sooner had we left the sanctuary of the car than a sooty, pregnant cloud unleashed a brief but biblical ice storm, raining down hail from up high.
Fortunately, at Rawdon, the clubhouse is a comfortable cocoon with chance to sit with our teas in ECB cricket mugs and marvel at the memorabilia on the walls.
The forecast was for sunshine and showers with more of the latter but credit where credit's due. I've seen enough club cricket round Yorkshire to notice the variance in how determined clubs are to get the game on.
Rawdon weren't hanging about but got covers on and off at first opportunity and were spiking the outfield with pitch forks and doing laps with the super sopper.
If you've not been, Rawdon Cricket Club is well worth a visit. The square has a considerable slope and you can sit in the scorer's box and the fielder at the Larkfield Rd end will be half obscured such is the gradient.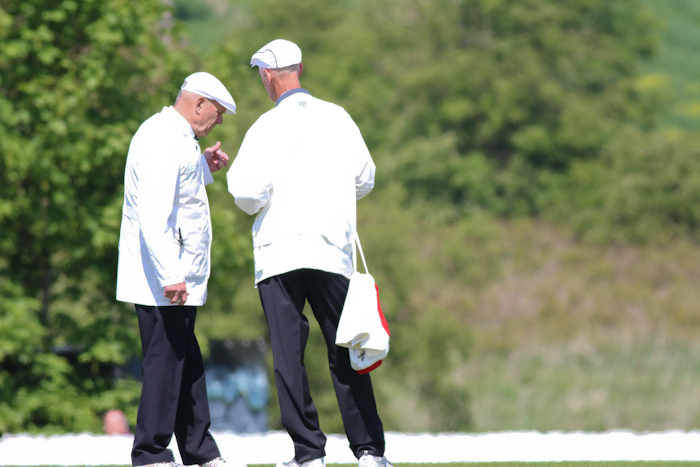 It's an attractive ground with whitewashed walls and a straight drive with enough oomph will plonk the ball into an adjoining field as the flights scoot by from Leeds-Bradford airport.
As for actually seeing some cricket, the umpires walked out a little after 2pm having curtailed the contest to a theoretical 38 0vers-a-side. I think we all knew that was ambitious.
Before walking out to commence proceedings, one of the umpires said hello and let me know he'd read All Wickets Great and Small; I know lots of you have read it by now but it's always a delight to meet you in person.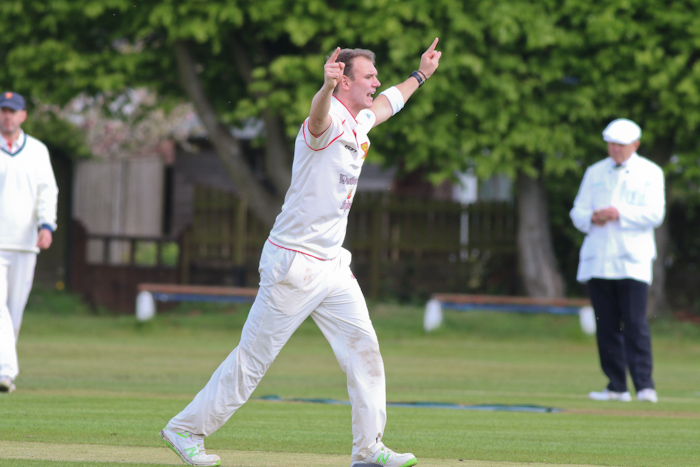 The visitors asked Rawdon to bat first and David Amos managed 3-35 before the rains returned in the 13th over to bring an unwelcome finality to things with the score at 54-3.
I am destined to actually watch some cricket at Rawdon one day but that will have to wait for now.
As I write this, it's a balmy 16 degrees and hopefully you all have better luck this Saturday than I did a week past. Whether watching or playing, savour your Yorkshire cricket and I'll be back before long with another club visit as well as more interviews and debates on Cricket Yorkshire.
If you're not a regular on the website, you can follow @cricketyorks on Twitter or 'Like' the Cricket Yorkshire Facebook page for updates.
Here's a few match photos below…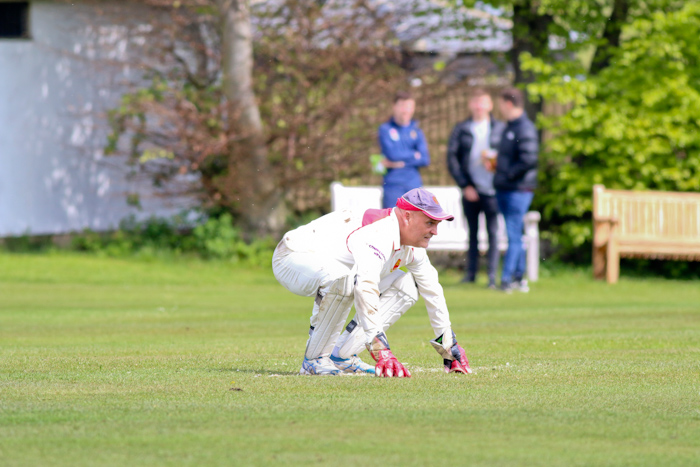 MATCH PHOTOS: RAWDON VS POOL
Latest posts by John Fuller
(see all)