It's interesting times for the Quaid e Azam Premier Cricket League with a T20 charity match lined up against the Bradford Premier League, as well as their own league and cup competitions motoring on.
Supporting Yorkshire Cancer Research
The Gordon Rigg Bradford Premier League side has been picked by Pudsey St Lawrence skipper Chris Marsden and Farakh Hussain of Jer Lane, while the Quaid E Azam Premier League team will be captained by Methley all-rounder Yasir Ali.
Judging by the quality of the sides put out by both leagues, this will be a superb exhibition match.


Quaid e Azam Premier Cricket League XI

Yasir Ali (Captain) – Bhalot Strikers
Shoukat Ali – Heaton Park
Danish Hussain – Bhalot Strikers
Abdul Wahid – Kashmir
Cosmond Walters – White Rose
Vikas Dixit – Bhalot Strikers
Sam Wisniewski – Bradford Moor
Muhammed Amir – AK Eagles
Muhammad Bilal – Darulshafa
Shahban Raheem (Wicket Keeper) – Bhalot Strikers
Sanaullah Khan – White Rose
Mustafa Rafiq – Bradford Moor
Waleed Akhtar – Darulshafa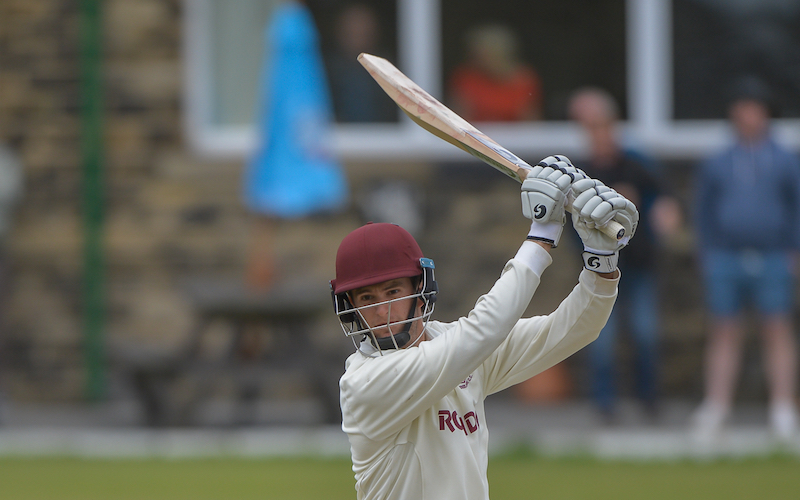 Photo of Brad Schmulian: Ray Spencer

Bradford Premier League XI

Brad Schmulian (Woodlands, capt)
Callum Geldart (Hanging Heaton)
Steve Bullen (New Farnley, wk)
Tom Clee (Woodlands)
James Lee (Bankfoot)
Usman Arshad (New Farnley)
Conor Harvey (Townville)
Joe Pocklington (Farsley)
Adam Ahmed (New Farnley)
Alex Lilley (New Farnley)
Kez Ahmed (Woodlands)
Charlie Parker (Pudsey St Lawrence)

The Charity Challenge T20 game is inked in for 6pm on Thursday July 27 at Bradford Park Avenue with funds raised for Yorkshire Cancer Research.
Gordon Rigg Bradford Premier League chief executive Alan Birkinshaw said: "It is exciting to be able to show the best of Bradford cricket at the iconic Park Avenue ground and we hope this will pave the way for this to become an annual fixture.
---

"It is good when leagues like ourselves and the Quaid E Azam Premier League can come together through cricket and support a charity that does such valuable work."

---
It's free admission with donations welcomed during the evening for the Yorkshire-based charity that funds vital research.
According to Yorkshire Cancer Research, more people in Yorkshire are likely to get cancer and more people are likely to die from cancer than almost anywhere else in England.
Syhiba T100
There's also the Syhiba T100 taking place with the Quaid e Azam Premier Cricket League one of the few leagues I've seen (along with the NYSD) who like the 100-ball format. It's at the quarter-final stage although with the amount of rain about, there might be some fixtures yet to be played.
Meanwhile, in the 45-over Premier Section, Bhalot Strikers (200) are out in front, ahead of AK Eagles (164) and White Rose (149). The cricketers leading the averages are Kershaski Jho Lewis (White Rose, 297 runs at 97), Kevin McDermott (Karmand, 238 runs at 59) and Cosmond Walters Walters (also of White Rose, 230 runs at 46).

On the bowling front, Yasir Ali leads the averages with 23 wickets at an average of just 5.5.
There is also the Jinnah Section, Star Section and Crescent Section to encompass the rest of the 45-club league. The Jinnah Section with teams like Bradford Riders, Wakefield Stars and Central Leeds demonstrate the geographical spread.
Add in the LSD Cup (where Darulshafa will face either Great Horton Sports or Bhalot Strikers) and the Shield (won by CAX's XI) and there's plenty going on for those who play, week in, week out, for the Quaid E Azam Premier Cricket League.
Look forward to seeing how they match up against the Bradford Premier League at Park Avenue. As you'd expect, there is some crossover of players between the leagues (I notice Pudsey Congs' legspinner Sam Wisniewski is turning out for Bradford Moor).
Latest posts by John Fuller
(see all)