Our sat-nav was flipping out: "What on earth are you doing?! Turn around NOW!"

It tends to do that when we ignore the suggested route – in this case, missing out motorways for a trip to the village of Saxton.

It particularly freaked out when we got to the East Leeds Orbital Route that wasn't on the car's mapping software at all but fortunately, Google Maps is unerringly accurate.

Our drive to watch the Premier League match between Saxton and Doncaster Town in the Yorkshire Women & Girls Cricket League was heavy on the roundabouts and made me chuckle more than once.
---

There's that section of the A6120 with signs announcing a 'Relaxed Mowing Area' with the grass overgrown and left to do its own thing for biodiversity.

---
(As it happens, we have a relaxed mowing area at the front of our house with a rogue patch of tall grass that is welcomed by butterflies and dogs alike.)

We like driving that stretch, particularly between Moor Allerton and Red Hall where you feel enclosed in a tidal wave of plants and trees. The Northern boundary of Roundhay Park sits on one side with a dedicated cycle path, dotted with runners out for some cardio.

We got to Saxton in about an hour having tootled through the pretty village of Aberford with its stone cottages, as a red convertible with its roof down ambled past us.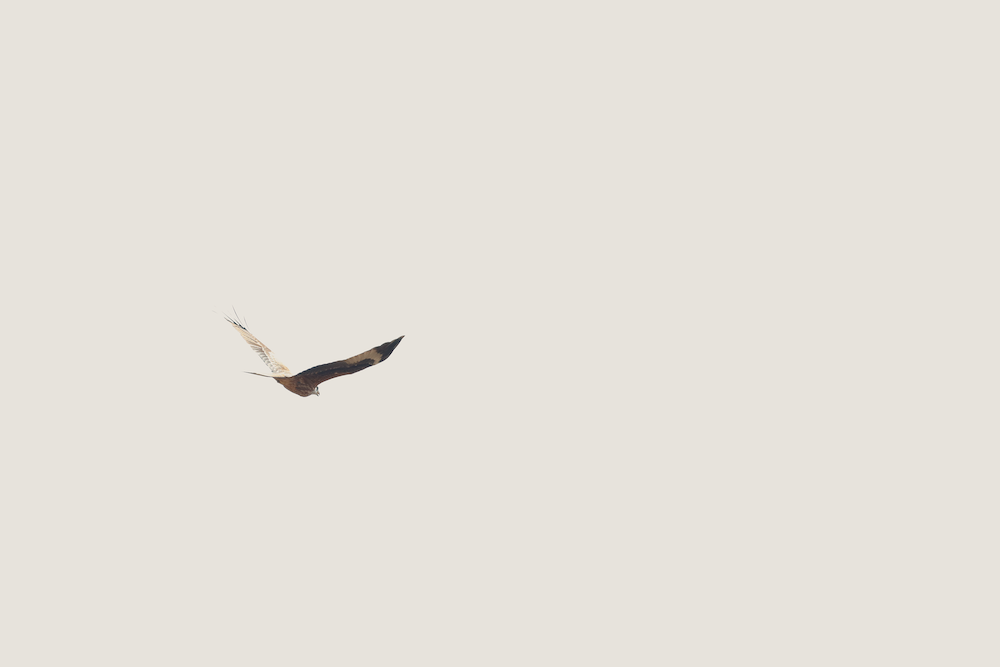 You can usually gauge the remoteness of a cricket ground by whether the parking is in a farmer's field. Visitors to Saxton can take advantage of a long stretch, separated from the cricket by a narrow lane.

It is both very convenient and well located for chance sightings too as we discovered at the end of the day when a red kite flapped its wings and flew low over the field.

It is years since I'd been to Saxton, entering its manicured surface with steep banks around the edge was a way to let the tension slip off the shoulders.

It feels like an intimate ground, in the sense that you're surrounded by trees and cocooned on all sides. The playing surface, though, is generous.
Cricket at @SaxtonCC 😍 pic.twitter.com/HEswR5f5W7

— Cricket Yorkshire (@cricketyorks) September 3, 2023
I was last here, years back, for the match between Yorkshire Women and Saxton to mark the opening of the pavilion with its extended veranda where the scorers and Doncaster Town players were now watching the action.

This was the last game of the season for Saxton, who were third in the table, while Wrenthorpe hosted Sessay in a winner-takes-all game.

I'd been in touch with Saxton's captain, Steph Robinson, to get a sense of their season and in her own words, it's "been a mixed bag, we've taken some really good victories against Sessay and Wrenthorpe, but due to exams, we had to concede a fair few games in the middle of the season."

Saxton also made the regional semi-final of the ECB Women's Club Cup T20 competition, losing to Sessay by 12 runs back in June.

I partly chose this fixture as I was curious how one of the trio of top Premier League sides would fare against a newly promoted team (Cottingham, Doncaster Town and Rockingham came up).

It's naturally going to be tough bridging that gap between Division 1 and the Premier League but in the end, I didn't really get to find out. A Northern Diamonds Academy fixture for the Sunday had been arranged that weakened the sides.

I believe it was optional for players to attend and is obviously important to have that pathway up to the professional game. On the flip side, improving the standard of the Premier League, particularly on its final weekend, needs its best players involved with their clubs.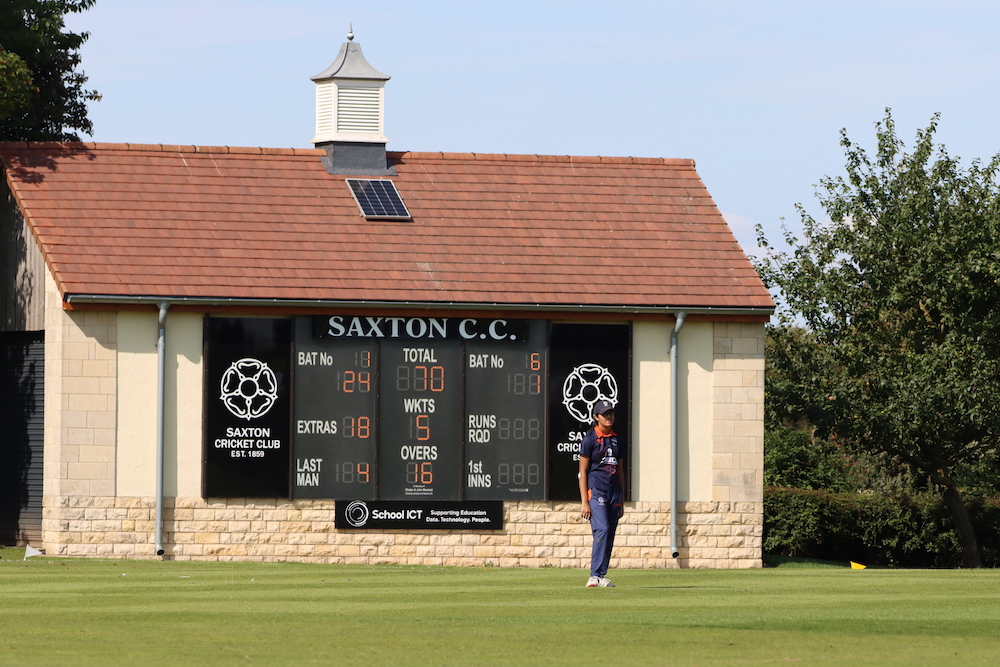 To take Saxton as an example, Rhia Sedha, Emily Roberts and Tilly Thomas were all selected for the Diamonds game. While Izzy Fisher, Emma Bailey and Abi Robinson all play for Yorkshire age-groups sides too.

Nonetheless, Steph reckoned that Saxton's batting has been dependable this year: "Rhia Sedha and Sarah Wood always perform well with the bat, so it's really good to see that consistency in the batting lineup."
---

"It's great to see them develop their mental side of the game now they are getting older. Emma Bailey has also chipped in with a fair amount of runs so it's good to see her confidence grow this season."

---

Saxton were also able to lean on the experience of Katie Thompson who returned from Dubai and could offer her expertise having played for Yorkshire Diamonds in what was the Kia Super League.
"With the ball, Emily Roberts has played a big part in bowling teams out and is definitely becoming more confident and consistent with her lines and lengths and not always afraid to start with the field up."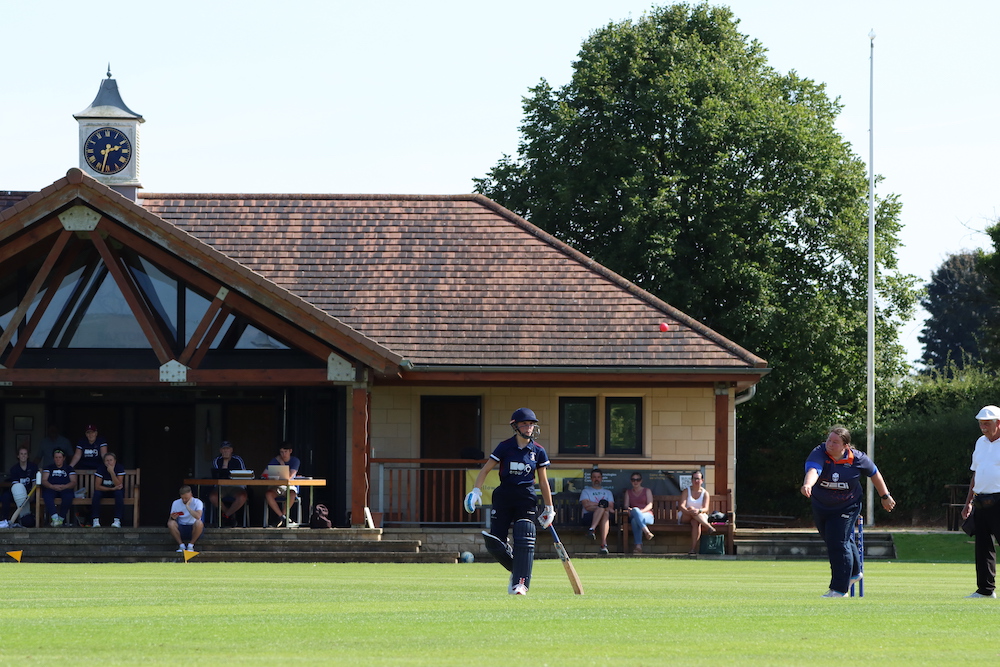 Steph told me that Izzy Fisher, who captained for the match I saw, had bagged some key wickets this season, with the theme of consistency again to the forefront.

Since 2020 when teams returned after the Covid lockdowns, Saxton have seen a group of Under-13 cricketers, new to the game and raw, improve considerably:
---

"It's exciting to see them excelling in each of their own way. It's amazing what you can achieve when young people are given the opportunities and something that we really pride ourselves on at Saxton CC throughout all our teams."

---

The challenge for Saxton is being something of an outpost of excellence, if I can put it that clumsily. In order to play at the highest club level, women and girls may have to travel further afield.

It means their squad doesn't train together midweek and the consideration for Saxton is how to integrate those players when they're not necessarily local.

When we caught up before the weekend, Steph was positive about Saxton's future and the possibility of a future title but as captains do, reflected on those moments that got away from them:
"A bad performance with the bat against Sessay away and the conceded games midseason have definitely hampered what could have been a three-way title chase."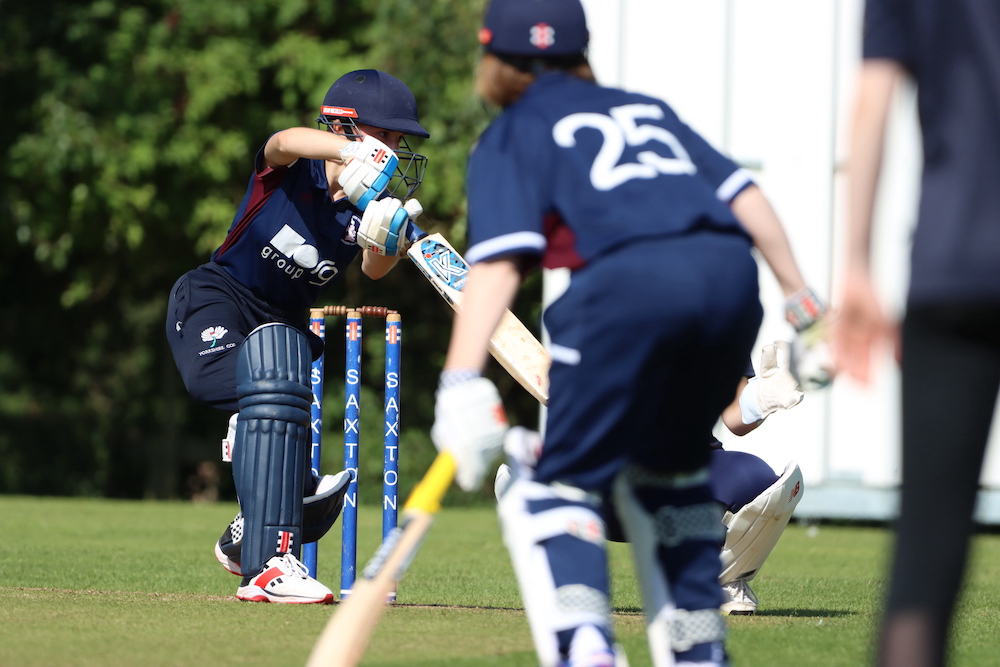 Today, Doncaster Town built towards their eventual total of 127 all out off 29.4 overs in stages. Losing their captain Shell Styring for a duck, they rallied through Olivia Poskitt's composed knock of 43.

48-2 became 69-5 as Saxton used seven bowlers and shared the wickets round. Izzy Fisher (2-16) led the way while Sarah Davis (1-9) and Emma Bailey (2-7) were also economical.
---

Charlotte Frampton (3-37) kept up the pressure but the visitors were thankful for Paige Taylor's unbeaten 21 to lift them to a score that was defendable, if less than they'd have aimed for.

---

At the break, we sat out on a bench amongst the players and enjoyed an ice-cream in the warmth of an early September afternoon.

I can see why cricketers would make the effort to travel to Saxton. The ground was in fantastic condition and on a day like this, it's a very pleasant place to be. I was taken with the elegantly designed scoreboard at the far end.

Its red-tiled roof and sandy-coloured brick were the backdrop to a sizeable scoreboard with vertical black panels either side, emblazoned with the white rose of the Saxton club crest, lending it a bit of Game of Thrones pageantry.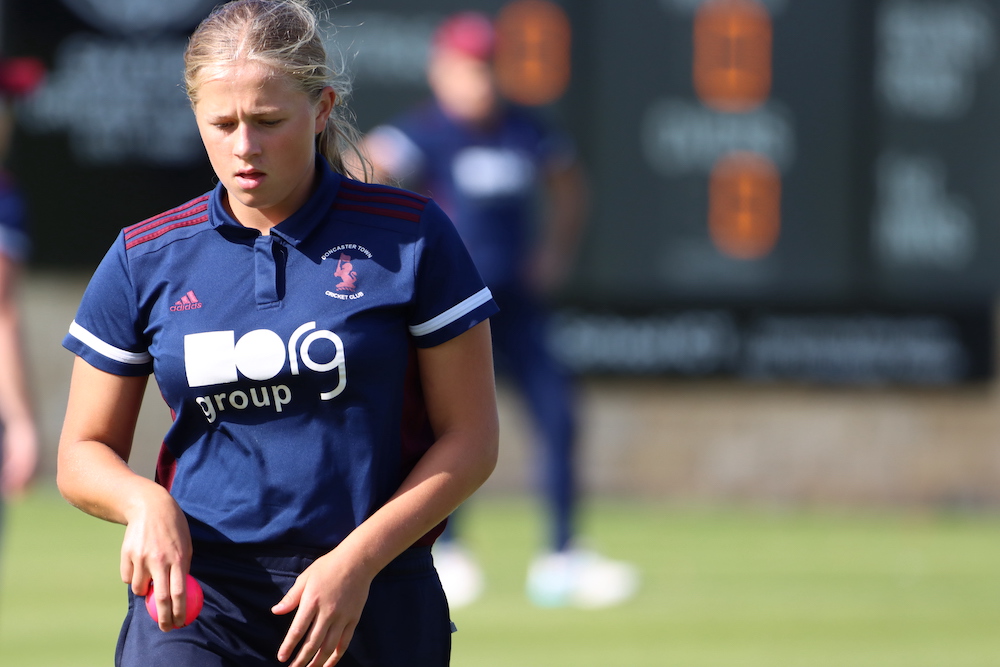 Saxton's reply with the bat didn't go according to plan, as they slumped to 27-4. Lucy Randle-Bissell (1-13) bowled with pace and Natalie Brown's probing 3-20 made this absolutely game on.

Saxton's top six struggled to cope with Doncaster Town's accuracy, either bowled or pinned LBW. Olivia Poskitt capped a fine all-round performance with 2-24 as wickets continued to fall regularly.

Captain Izzy Fisher's dismissal for 14 ended any chance of a fightback and Doncaster Town's keeper Lesley Tew concluded things with a run out off Shell Styring (1-10).
---

Saxton's dismissal for 78 meant a 49-run victory for the South Yorkshire visitors as they claimed 20 points to Saxton's six.

---


Wrenthorpe's defeat of Sessay meant they won the Premier League by a couple of points, while Saxton finished third.

It was notable that Saxton could only field nine players which perhaps reflects a combination of availability, travel and the situation I referenced earlier.

You wouldn't get that in the men's game but we're not comparing like with like and I'm acutely aware of rocking up to one Premier League game and then throwing comments about on its health.

There was lots of skill and athleticism on show for sure. The Premier League of the Yorkshire Women & Girls Cricket League appears to be in transition but you'd certainly expect to see it strengthen further, as more clubs grow their hard ball teams.
I spotted the news from the ECB that by 2026, they are aiming to treble the number of girls' cricket teams to 6,000. On the one hand, this is to be applauded.
I have to admit that my initial reaction was one of cynicism where they pluck a headline figure and build positive PR around it.
How that is achieved and crucially how they grow the number of volunteers in clubs to facilitate this growth in girls' cricket is something the governing body needs to think seriously about.
It's great to want more, more, more but there is a responsibility that goes with that – in terms of people power, pitches and facilities.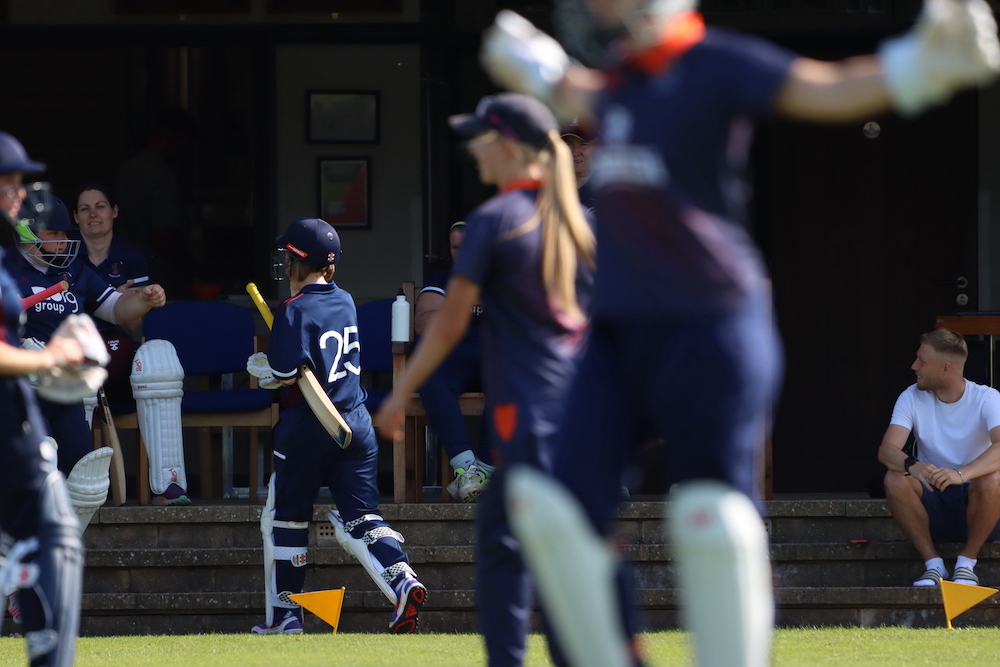 What I would say is that more teams has already brought more women and girls into cricket, beyond playing, and that can only be a good thing for the game. Scorers, umpires, administrators and those quietly working behind the scenes to make things happen.
---

That nod to ECB news is for a future discussion – but cricket certainly doesn't pause for six months, particularly in the women's game, as there are indoor leagues starting in Yorkshire this autumn.

---


To take the South Yorkshire Women & Girls Indoor Cricket League, there will be 55 teams from 33 clubs competing across hardball & softball formats from 1 October in Sheffield. That's mighty impressive.

By the way, I've interviewed Doncaster Town's captain Shell Styring and Alison March provided background on their evolution so there will be a future article on the website about their section.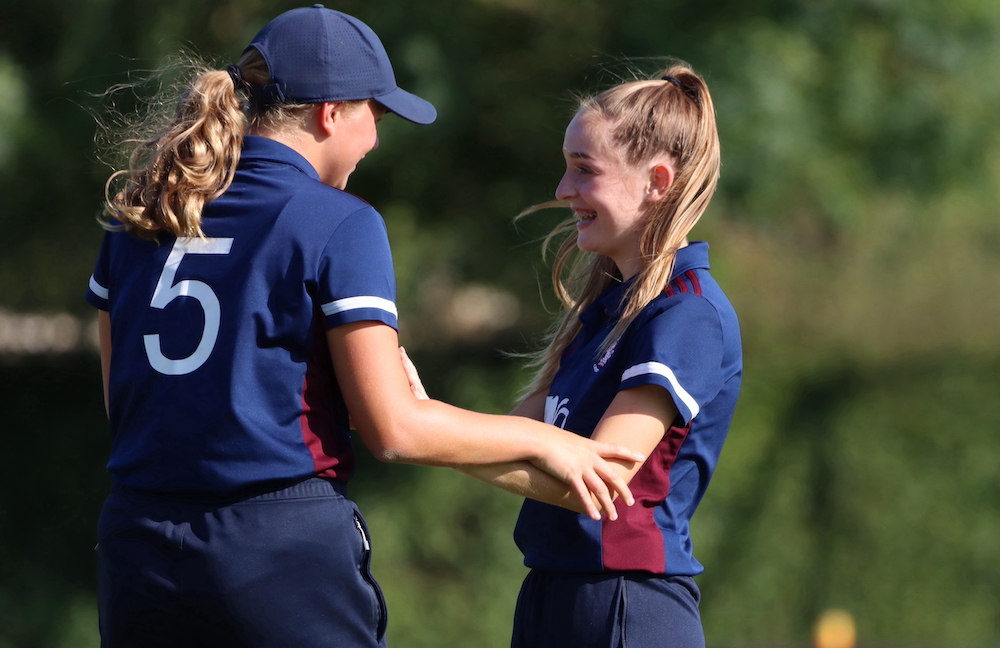 An early finish has its blessings when you're a parent ferrying your kids around Yorkshire to club or representative games all summer. It never ceases to amaze me how many games particularly younger players clock up and the associated mileage with it.

As a result, no-one hung about after the game, everything was locked up and we were headed back to our game within 15 minutes of that final run out. In that moment, it amplified the sense of Saxton as a stop-off rather than a destination.

I'm sure members, players and supporters will tell a different story and it's not meant as a dig, just a one-off observation. The same happens in men's cricket too where everyone might disperse after the bails have come off for the final time.

I like watching women and girls' cricket and have covered more games and interviews this season for the website. It's relaxed, friendly and both Saxton and Doncaster Town were no different on that front. We were made to feel very welcome by the host club.

At one point, a woman came up, smiled and offered us a cup of tea. Even now, I've no idea who she was but it was a further show of warmth, to match the weather, that reinforced a kindness I see often.

There was just enough time to watch agog as that red kite flew over the field, near our car, wings gracefully gliding before we headed home after another day of club cricket adventures.

***

Here are more Women and girls cricket features or club cricket articles from across Yorkshire.
Click around and enjoy the photos below – if you want to donate a cuppa for my next club visit and support the website's journalism, there's the option to do that here too via my Ko-fi page. (Optional Paypal Donation).
Feel free to comment below too – or via @cricketyorks on Twitter and the Cricket Yorkshire Facebook page. Thanks for reading!
Match Photos
Latest posts by John Fuller
(see all)