The NYSD (North Yorkshire & South Durham Cricket League is up and running again and my thanks go to its President Chris West for offering his thoughts on how each squad in the ECB Premier Division is shaping up.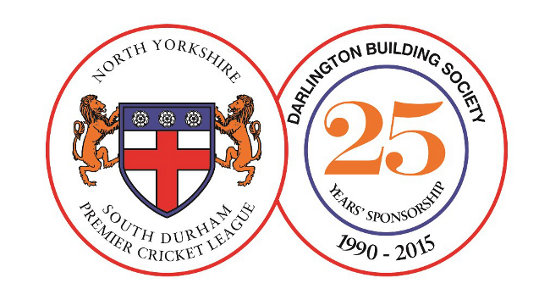 DARLINGTON BUILDING SOCIETY NORTH YORKSHIRE & SOUTH DURHAM ECB PREMIER LEAGUE SEASON 2019 PREVIEW
After the breathtaking summer of 2018 – a 125th anniversary never to be forgotten – clubs around the NYSD have been champing at the bit to go again and it promises to be another season to remember.
The first question for the other contenders will be how they can break the stranglehold of the dominant Dales clubs who monopolized all four major honours last time out.
Champions Barnard Castle look likely to be strong contenders again, while National Club Champions Richmondshire will have their sights firmly set on resting the Premier title from their neighbours.
Both clubs have strong foundations built on a conveyer belt of homegrown talent, but the Dalesmen will certainly miss Mattie McKiernan.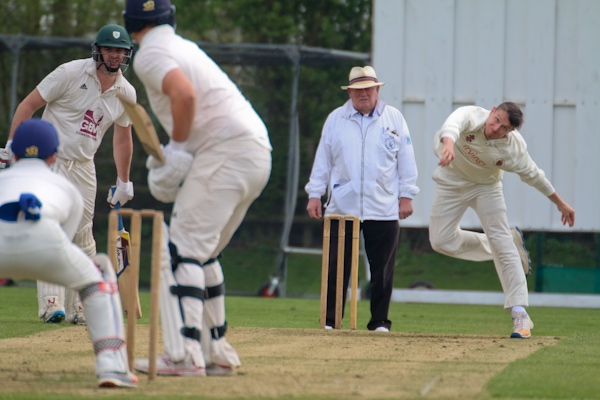 The all-rounder (bowling above), recently voted LCC National Club Cricketer of the Year after a staggering 2018 campaign, has signed for Derbyshire, but has sadly suffered a stress fracture of the back which sees him ruled out of all cricket until July. However, Steve Reeves is a more than useful replacement and will complement the other components of their attack.
Elsewhere, the dark horses could well be based on Teesside, with Marton bidding to return to their former glories of six or seven years ago when they were the major force. Middlesbrough, too, look to have recruited well, although they have also lost some key players.
Anyway, here's a full run down of the Premier runners and riders as we stand on the threshold of another summer of memory making.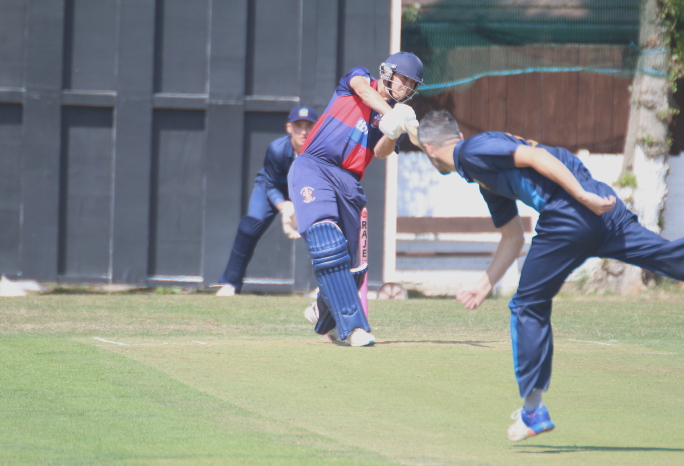 Barnard Castle
Captain: James Quinn
Professionals: Hashan Dumindu and James Wainman
Ins: Wainman (Farsley), Patrick Roberts (Oulton Park), Owen Peddelty (Evenwood)
Outs: Alasdair Appleby (Newcastle)
Prospects: It will be difficult for double-winners Barney to repeat their successes of 2018, but they nevertheless look well equipped to give it a good go and will undoubtedly be in the mix again. Wainman, ex-Yorkshire, still only 26, looks an excellent acquisition, while the other main newcomer, wicket-keeper batsman Roberts, has captained in the Cheshire Premier League for the past four seasons and looks a perfect team fit.
With successful Aussie amateur Giles Creedon back, along with Sri Lankan Dumindu, more major honours beckon.
Billingham Synthonia
Captain: Mike Yuill
Professionals: Iqbal Khan and Tayyab Tahir
Ins: Gian Piero-Meade (Horden), Iqbal Khan (Cawthorne), Tayyab Tahir (Cleckheaton)
Outs: Danny Clarke (Normanby Hall)
Prospects: Newly promoted Synners will be looking to establish a permanent place in the top flight this time around. Pakistani first-classer Tahir, a batsman who can bowl leg-spin, knows the English club scene well after topping the Bradford League batting averages in 2018, while Khan and overseas amateur Piero-Meade are also proven performers who will add depth to the Billingham squad.
Darlington
Captain: Paul Freary
Professionals: Liam Coates and Tom Hewison
Ins: Tom Hewison (Stockton), Peter Armstrong (Marathon), Mark Davies (Hartlepool) and Shaun Charlton (Richmondshire).
Outs: Rajeewa Weerasinghe (Sri Lanka)
Prospects: Fifth last time out and hoping to at least match that. Davies will bring his vast experience from county cricket to bear, whilst it will be interesting to see whether left-arm twirler Armstrong can pick up where he left off some three years ago.
Hewison joins from his home club Stockton where he has topped the 1,000 runs mark in five of the last six seasons. With their new signings they fall into the 'wait and see' category –possibly not title contenders, but dangerous opponents.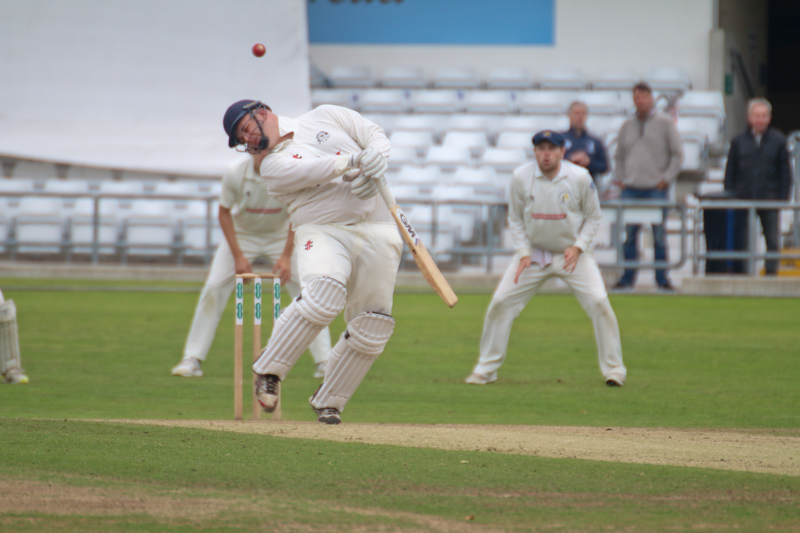 Great Ayton
Captain: Phil Holdsworth
Professionals: Chris Batchelor and Iswarchanda Pandey
Ins: Iswarchanda Pandey (India), Sam Moylan (Scarborough, WA), Josh Chisholm (Saltburn),
Danny Burns (Thornaby), Martin Philpot (Marton)
Outs: Chris Matthews (Guisborough), Pitigala Jeewantha (Colwyn Bay)
Prospects: Title winners in 2017, and runners-up in 2018, but it will be a big ask for them to be challenging for league honours this time around. Pandey is a 6-foot 3-inch pace bowler, while 17-year- old Chisholm is on Yorkshire's radar and Danny Burns is an impressive wicket-keeper batsman. Western Australian Moylan is a bit of an unknown but they hope he will fill a batting gap. As ever, the Villagers are likely to prove tough opponents in cup tie cricket.
Hartlepool
Captain: James Lowe
Professionals: Lowe and Doug Mulholland.
Ins: Chris Benjamin (South Africa).
Outs: Mark Davies (Darlington), John Watson (Middlesbrough), Dale Metcalfe (Thornaby)
Prospects: Just one newcomer this year, but overseas amateur Benjamin is one to watch – a wicket-keeper/batsman who is studying at Durham University he looks to have a good cricketing pedigree.
The loss of three senior players means Pools will be giving their fine crop of youngsters a chance to shine, and they are hoping Mattie Adamson remains injury free as he has the potential to be a leading all-rounder. A top half finish is the aim after a modest 2018.
Marske
Captain – Johnathon Pickard
Professionals: Nauman Anwar and Ryan Gibson
Ins: Nauman Anwar (Pakistan), Ryan Gibson (Stamford Bridge), Michael Brokensha (South Africa), Jamie Hood (Redcar)
Outs: Lee Hodgson, Chris Veazey and Tom Urwin (all Marton), Ben Van Rensburg (South Africa)
Prospects: Nauman is an aggressive opening batsman from Pakistan who has played for the national side, while ex-Yorkshire player Gibson had a successful season with Stamford Bridge last year.
Brokensha, a medium pace bowler and middle order bat, joins as overseas amateur, while young quickie Jamie Hood has bags of potential. A last day reprieve for the Seasiders saw them hold on to their Premier status by the skin of their teeth last time around, and the aim is clearly for their young side to lift them into the security of mid-table.
Marton
Captain: Alex Wardell
Professionals: Lee Hodgson and Aamer Sajjad
Ins: Lee Hodgson, Chris Veazey, Tom Urwin (all Marske), Owen Kelly (Richmondshire), Joshua Brown (Tasmania)
Outs: None, other than the sad loss of Chris Allinson
Prospects: With their tried and tested pros, a glut of new signings, Fezain Hussain likely to play a lot more cricket this year following his stint at Durham Academy, and some promising youngsters ready to challenge for places, the signs are positive. After several modest seasons Marton could well be the dark horses in the title race.
Middlesbrough
Captain: Leigh Beaumont
Professionals: Nick Kwant and Jack Newby
Ins: Nick Kwant (New Zealand), Jack Newby (Norwich), David Farrell (Australia), John Watson (Hartlepool), Hassan Raza (Stockton), Gary Burgum (Stockton)
Outs: Steve Reeves (Richmondshire), James Middleton (Walsall), Mark Gleeson (Australia), Sam Gaudie (Stokesley)
Prospects: All change at the Boro. Several notable players have moved on, but their replacements give the team a solid look and they could well be up amongst the front runners. Newby is a first-classer who topped the national ECB Premier League run scoring charts in 2018, while Kiwi Kwant is an explosive left-hand opening bat who plays for Canterbury Kings.
Aussie Farrell also has a decent club pedigree, while Watson is a proven NYSD performer – it looks likely to be an interesting season ahead at Acklam Park.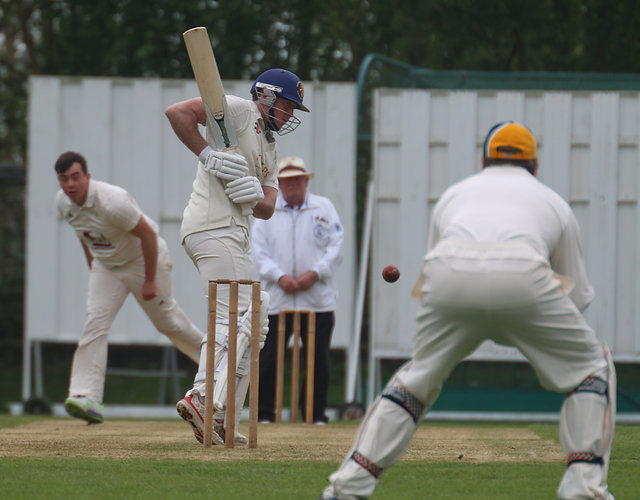 Richmondshire
Captain: Gary Pratt
Professionals: Pratt and Steve Reeves
Ins: Reeves (Middlesbrough)
Outs: Mattie McKiernan (Derbyshire), Owen Kelly (Marton), Andy and Michael Fleming (Studley Royal)
Prospects: It could be a case of after the Lord Mayor's show, but the national champions are unlikely to rest on their laurels as they would dearly like to reclaim the Premier title from their neighbours across the Dales.
McKiernan's move into county cricket is great for the lad, but how do you replace such an outstanding match winner? South African Reeves will hope to fill the gap, a proven and consistent NYSD performer he should perfectly complement the wealth of young homegrown talent who shone on the national stage in 2018. Will undoubtedly be in the mix on all fronts again.
Seaton Carew
Captain: Neil Whitworth
Professionals: None
Ins: None
Outs: Dave Seymour (Thornaby), Usman Arshad, Dave Braithwaite.
Prospects: It's a tough league without pros, and Seaton also have to contend without the services of the talismanic Paul Braithwaite until the end of June due to a placement year at Millfield School in Somerset. They are looking to the strength and depth of their juniors to see them through what looks like being a challenging season.
Stokesley
Captain: Jonny Weighell
Professionals: Shingirai Masakadza and James Weighell
Ins: Masakadza (Zimbabwe), Sam Newell (Melbourne), Sam Gaudie (Middlesbrough), Chris Sawyer
(Bishop Auckland)
Outs: Shrikant Wagh (India), Dan Chillingworth (Australia).
Prospects: Both Wagh and Chillingworth enjoyed outstanding seasons in 2018, so they will be big boots to fill. Masakadza is a 32-year-old Zimbabwean international, having played 5 Tests, 16 ODI's and 7 T20I's, and Newell is a wicket-keeper/batsman who will allow Jonny Weighell to concentrate fully on his new skippering duties whilst bringing his outstanding outfielding qualities to his side.
Brother James played just 3 matches in 2018, and it remains to be seen how many games he will play this time around after some promising displays in the County Championship for Durham in the opening weeks of the first- class season. Attacking opening batsman Gaudie looks to be an exciting acquisition, while Sawyer brings lots of experience to a young side. Sights are set on a title challenge, and a push for silverware.
Thornaby
Captain: Steve Purcifer
Professionals: Sagar Udeshi and Lewis Harper
Ins: Sagar Udeshi (India), Dale Metcalfe (Hartlepool), Kevin Ward (Stockton), Dave Seymour (Seaton Carew)
Outs: Paul Allen, Kevin de Silva, Liam Crooks (all Saltburn), Danny Burns (Great Ayton)
Prospects: After a respectable 6 th place finish last season following their return to the top flight, Thornaby are looking to build on that solid base. Although several players have moved they have made a number of acquisitions to refresh the squad.
Udeshi is a left arm spinner who was second in the Sri Lankan first-class bowling averages over the winter, and following the success of last summer Jeremy Boyle returns from Perth as the overseas amateur. Ward, a proven performer at top club level, ensures a good blend of youth and experience at Mandale.
Latest posts by John Fuller
(see all)