The National Village Cup is back for 2021 and nearly 350 clubs have entered the 50th edition of this famous tournament.
This year, the headline sponsor is Voneus who do rural broadband (an excellent fit with a village cricket competition if ever there was one).
As you'd expect, there is plenty of Yorkshire pedigree. Past Champions Sessay and Folkton and Flixton are both back for another crack while 2019 Finalists Houghton Main will hope to improve on an early exit last time.
They have already progressed due to the unfortunate withdrawal of Crossbanks Meths and could face Kippax (who they lost to in the 2020 regional final).
Imran Khan (not the Pakistan World Cup winner for those of a certain vintage) is back in the ranks having potent with the ball in their 2019 campaign. Top-order recruit Umair Tariq and spinner Matty Bowering boost squad depth and all three should be eligible for Round 2.
Sheriff Hutton Bridge is an interesting one. I wasn't sure if the 2005 winners could qualify (as they play in the Yorkshire Premier League North) but I understand that a club can now enter as long as no players take part from a Premier League.
Great Habton Cricket Club, based in the little village of Great Habton, in between Malton and Pickering in North Yorkshire, are making their first foray into the National Village Cup in 2021.
Habton has a strong core of players that has ascended the Scarborough Leagues with the club over the last decade.
They are is now buoyed by new signings such as local York League talent, in the shape of Ryan Boyes and Ben Holtby, who arrived from Pickering and Malton respectively in the COVID-hit 2020 season.
"As one of the few quintessentially 'village' experiences left on the cricket scene, we're very proud to add our lovely little ground to the list of those taking part in such an iconic competition. We look forward to the adventures to come and hopefully seeing our lads cause a few upsets!" said club secretary Jack Stockdale.
Another Yorkshire village making its debut in the competition is Thornton Le Moor who face Northallerton & District Evening Cricket League rivals Silton; separated by a few miles and the A19.

It will be Thornton Le Moor's first competitive game of the season, after investing over £5,000 in playing facilities last year. I'm told that 500+ runs were scored in a 40-over friendly so hopes are high of an entertaining National Village Cup tie.

Good luck to all of the teams – Here's all of the Round 1 matches taking place across Yorkshire…

Group 3
North Yorkshire (North)
Moorsholm v Sessay
Thornton Le Moor v Silton
Folkton & Flixton v Cayton (off as Cayton unable to raise a side so Flixton progress to the next round)
Sheriff Hutton Bridge v Hensall
Thornton Watless v Staithes
Sutton-on-Hull v Heslerton
Great Habton v Forge Valley
Ebberston get a bye

Group 4
North Yorkshire (South)
Moorsholm v Sessay
East Ardsley v Addingham
South Holderness, Harome, Patrington, Earby, Carlton Towers, Alne, Staxton all receive byes.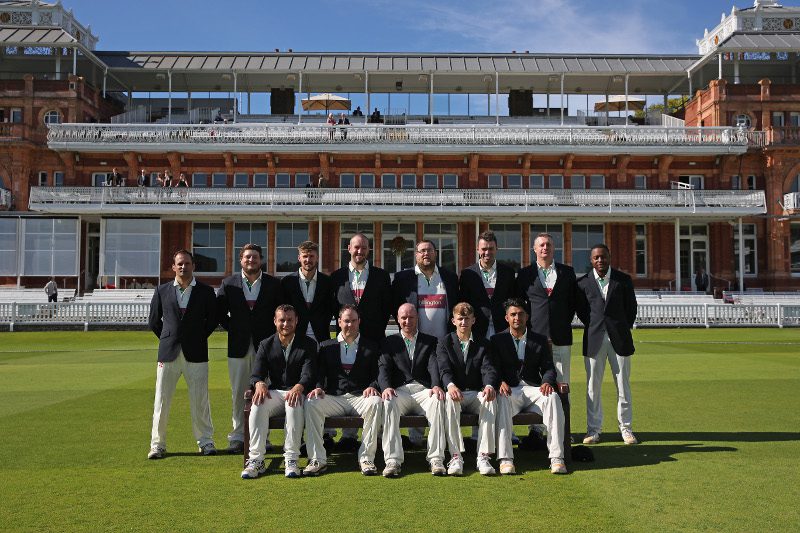 Group 5
West & South Yorkshire

Crossbank Meths v Houghton Main (Houghton Main progress as Crossbank Meths have withdrawn)
Thornton v Kippax
Middleton & North Dalton v Ackworth
Frickley Colliery v Upper Haugh
Old Sharlston, Crossflatts, Streethouse, Great Preston all receive byes.

If you'd like to see fixtures from all of the 32 groups of the Voneus Village Cup then it's mapped out.
Those Yorkshire clubs who received byes will play Round 2 on Sunday May 9.
The whacking great carrot is that tantalising, shimmering mirage of a Lord's final on Sunday September 19.
Do you / your cricket club want to find sponsors, fundraise successfully and grow your membership?
Learn simple, step-by-step methods to create incredible value for members, sponsors and funders.
Our Make Money For Your Cricket Club e-course is an enjoyable way to learn at your own pace.
It covers 4 modules with short video lessons:
Membership
Events & Fundraising
Sponsorship
Grants & Funding
Latest posts by John Fuller
(see all)