Nowhere in the lyrics by the Beatles of 'When I'm 64' does it mention scrapping against the new ball on a sapping afternoon at Kirkstall Educational in the Over 60s County Championship.
Such reticence by John Lennon and Paul McCartney reflects the fact that even though cricket is viewed as a game where we can play to an age where joints need regular lubrication with WD-40, the reality is that many don't still wear whites as a sexagenarian.
Yorkshire Over 60s compete in the North Group of the Seevent National 60+ County Cricket Championship and are tucked in just behind leaders Lancashire, a few points back.
For the latest episode of the Cricket Yorkshire Podcast, I interview Martin Ivill, captain of Yorkshire Over 60s and a former league bowler with Wombwell Main, Barnsley and Sheffield Collegiate.
Martin's cricketing CV includes the National Club Championship in 2000, the County Championship with Yorkshire Over 50s and vice-captain of England Over 60s.
Over our 15 minute interview, the inevitable question crops up, namely to what extent is this still hard-fought, competitive cricket:
"Believe you me…it is just as keen as it ever was! The fire is still there in these guys…

They wouldn't turn up as a sixty year old with aching bones and bodies if it didn't matter."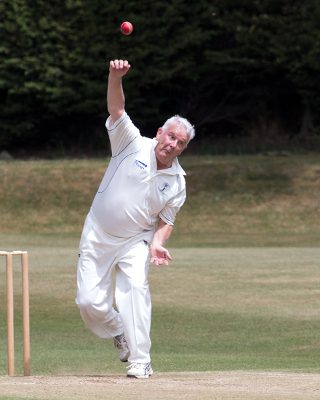 Listen to Martin Ivill, Yorkshire Over 60s Captain
In the episode, Martin talks about:
His cricket career in club, league and county cricket
Fighting the aches and pains
Yorkshire Over 60s season so far
How it always matters playing for Yorkshire
If you like the Cricket Yorkshire Podcast, you can always download the Anchor app on Android or iTunes.
Or, listen to all the Cricket Yorkshire interviews here: https://anchor.fm/cricketyorkshire
Here's more on the Over 60s County Championship: http://www.60cc.co.uk
My thanks to go John Heald for his photography, check out his website here: https://www.johnhealdphotography.co.uk.
Latest posts by John Fuller
(see all)