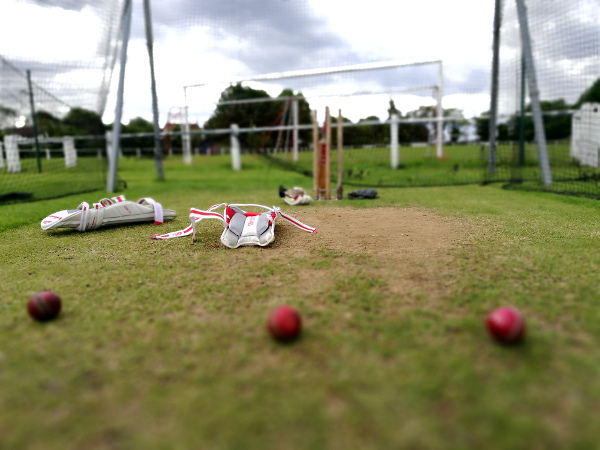 The game of cricket has now changed significantly as the MCC's new Laws of Cricket 2017 Code came into force on Sunday 1 October.
On the surface, amended rules may not have you frothing with excitement but these are the first changes to the laws of the game since 2000 and there are actually some major differences that will affect Joe Root and Division Four of the Scarborough Beckett Cricket League alike.
For a start, the 42 laws are now written in language that apply to all persons, regardless of gender, so thumbing through will mean more uses of 'bowler', 'fielder' and 'he/she' but the term 'batsman' is unchanged. For those sticklers of definitive clarity, the laws have been re-ordered so swot up before starting any heated debates with: "I think you'll find Law 33 proves my point, pal…"
It is a process that has taken nearly three years with consultation between the Marylebone Cricket Club (MCC) and National Governing Bodies, umpires' associations as well as the ECB's Association of Cricket Officials.
So, what's all the fuss all about? Sit back and let Cricket Yorkshire guide you through some of the changes particularly pertinent to the grassroots game that may provoke more questions than deliver answers.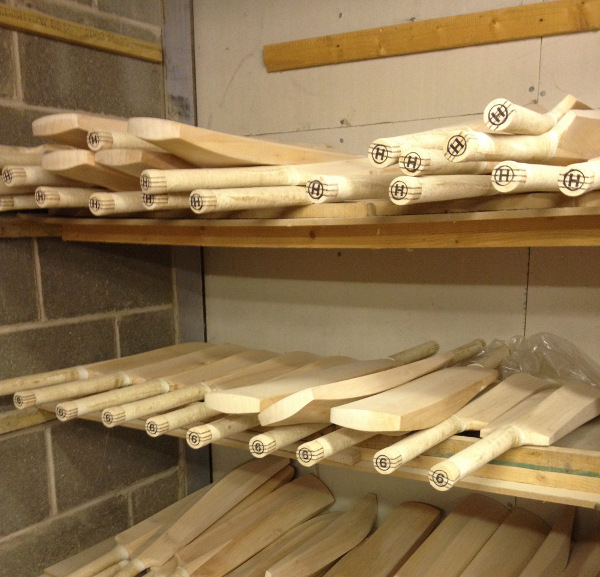 Law 5 – The bat
The edge of a cricket bat and its depth have been capped.
No longer can you walk confidently to the wicket wielding a piece of willow that looks like you've just cut down a Giant redwood and stuck a bat grip on it.
Your cricket bat, whatever standard you play at from Tests to village green, cannot have edges that exceed 40mm and the depth of your run machine mustn't be more than 67mm.
Umpires will have to carry a bat gauge (I'm imagining some sort of protractor like in junior school) but the implementation of this law is fraught with complications. Will umpires check all bats every game beforehand? Of course not.
So, will there be spot checks and when? Can captains lean on officials during an innings: "Will you take a look at the size of that wand?! Darth Vader would be jealous of that, ump…get your measuring thingy out."
There seems little point in a law that isn't enforced but then the previous bat size wasn't policed so it seems odds that this one will be with any rigour below county cricket.
As a league bowler who has a career of watching batsmen flay my pies all over numerous counties, you might expect me to be in favour of this restriction but I'm not convinced there was a need for it and I don't think it will radically alter scoring rates.
Rightly or wrongly, this has been motivated by watching Chris Gayle miscue countless sixes that rocket out of stadiums on his way to 569 off 4 balls for Guadeloupe Grenadiers against Wyoming Wheat Grass.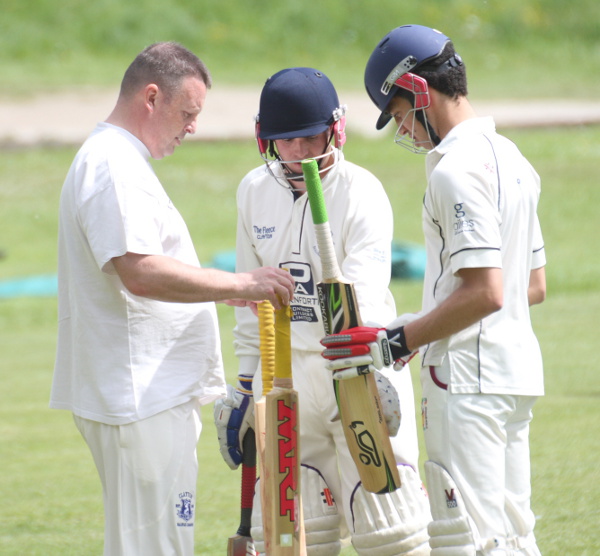 Hands up who knew the previous dimensions of a cricket bat? No, me neither. The reality is that manufacturers will sell bats with slightly thinner edges and life will go on.
It should be stressed that this change will not affect the recreational game immediately. There is an undefined moratorium period, permitting players in the amateur game to use their existing bats which may be in breach of the Law.
Expect it to be a couple of years at least before your trusty Big Bertha Beast Max 3 is declared illegal and will be added to the bonfire on Guy Fawkes Night.
Meanwhile, junior bats are allowed to have a makeover with the permitted use of coloured bats (again Chris Gayle has a lot to answer for) as long as they don't interfere with the ball (no-one wants golden go-faster stripes embedded in the seam of a prized match ball after two overs).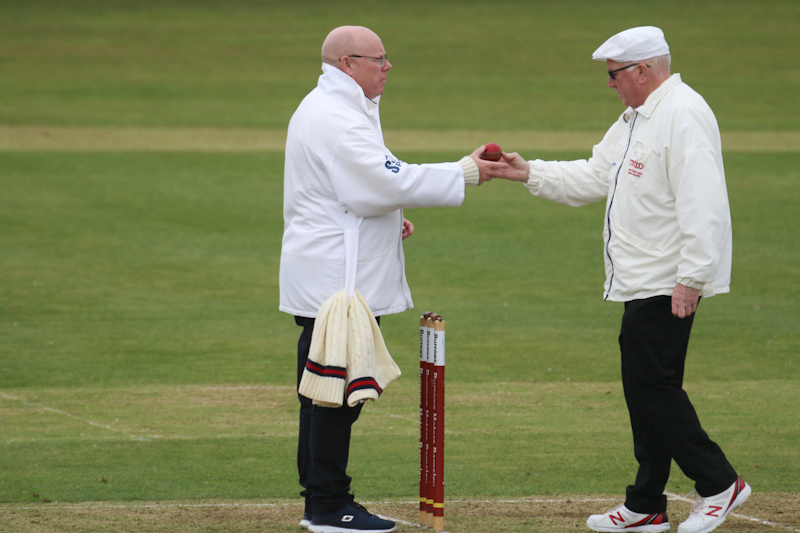 Law 42 – Players' conduct
This will allow umpires to temporarily or permanently remove players from the cricket field, if they are deemed to have demonstrated unacceptable behaviour.
There are four levels of indiscretion from Level 1 (includes appealing too much – good luck with officiating that one in club cricket) to Level 4 (acts of violence) with warnings, penalty runs and the ultimate sanction as described above.
Apart from now needing to measure bat sizes and send off unruly cricketers, umpires will have to learn new signals (and scorers interpret them).
What do I think?
If it curbs unruly antics, particularly against umpires themselves, then that can only be welcomed and long overdue but the problem again, as I see it, is enforcement.
Will an umpire on his own in the lower leagues really send a player off if a match gets fiesty and he fears for his safety?
I imagine like the previous laws, it is down to how lenient umpires choose to be, how they interpret the rules and how much grief they think they'll get by keeping to the letter of the law.
As with any overhaul of regulations, there are good intentions but some (like the appealing regs) feel very unrealistic.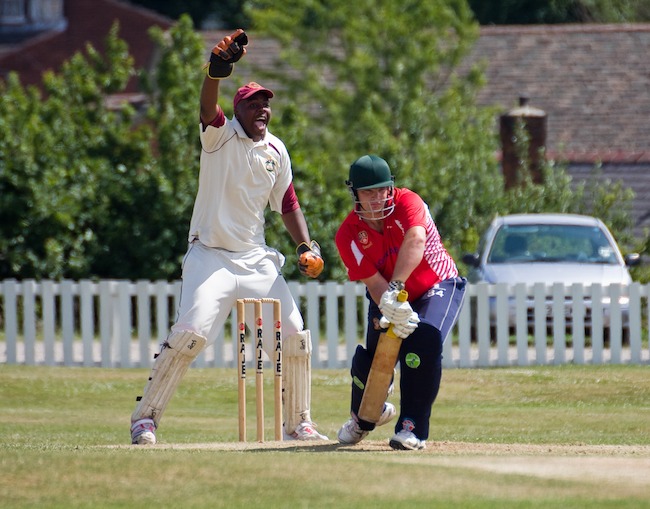 There have been trials of a player behaviour system used in three Premier Leagues (including the Bradford Premier League) and in MCC Universities Cricket last season, along with keeping an eye on similar systems used in various leagues around the world.
The absence of global headlines like 'Umpire chased round village by furious pack of cricketers waving red cards' tells me that it's working well enough and probably, at the more severe end, likely to be used very infrequently.
That being said, get ready for an umpire somewhere who wants to go down in history as the first to send a cricketer off the field. It will happen soon enough but cynicism aside, we absolutely need to protect our officials who cop a tremendous amount of grief in some leagues.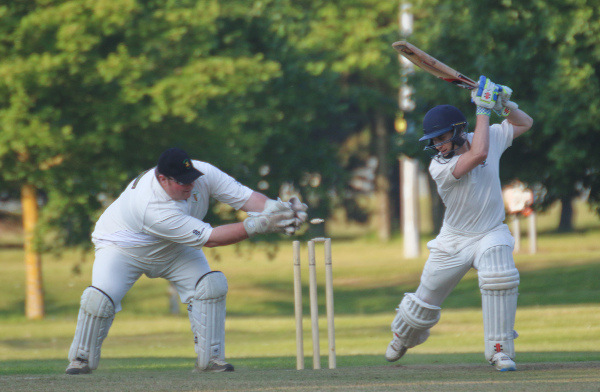 Law 8 – The wicket
8.3.4 Devices aimed at protecting player safety by limiting the distance that a bail can travel off the stumps will be allowed, subject to the approval of the Governing Body for the match and the ground authority.
An effort to prevent injuries to wicketkeepers has resulted in the allowance for as yet to be designed inventions that will harness bails to the wickets. Thus, bails can still come off but won't sail some distance and potentially cause harm.
Will it be a bail cage? Wouldn't it be simpler for all wicketkeepers in amateur and professional cricket to wear a helmet at all times?

I'll leave you to ponder that though these are laws for the game across the world, not just in England, and have to reflect that. i.e) I've never kept wicket in India or Australia where it may feel as if your brains are being boiled because of soaring temperatures.
Another law change I noticed that will likely be appreciated by junior cricketers and coaches is the new flexibility around the length of junior cricket pitches.
It is not uncommon for younger players to struggle to get the ball down the other end; unsatisfying for everyone concerned so now regulation will be localised rather than enshrined as one set measurement in MCC law.
So, that's a flavour of a few changes but there are plenty more to pore through if the mood takes you.
Here's the link to a handy summary of the MCC Law Changes (and do let me know what you think via social media):
https://www.lords.org/assets/2017-Law-Changes-Summary-Paper.pdf
**PLEASE SHARE THIS ARTICLE USING THE  FACEBOOK/TWITTER BUTTONS BELOW**
By sharing this article on Twitter and Facebook using the buttons below, you can help turbocharge the number of people who see this and get to learn about all those weird and wonderful law changes mentioned here.
To discuss the article and how it could affect the international, county or club game, why not connect and drop a comment to Cricket Yorkshire, Follow @cricketyorks via Twitter & Like CY on Facebook too: Cricket Yorkshire on Facebook.
Keep an eye on the website for weekly articles and thanks for clicking round.
If you're not already a newsletter subscriber, subscribe for free here.
There are fortnightly/monthly updates and it's a convenient way to keep informed with all Cricket Yorkshire does including new articles, planned website changes and exclusive subscriber offers.
Latest posts by John Fuller
(see all)