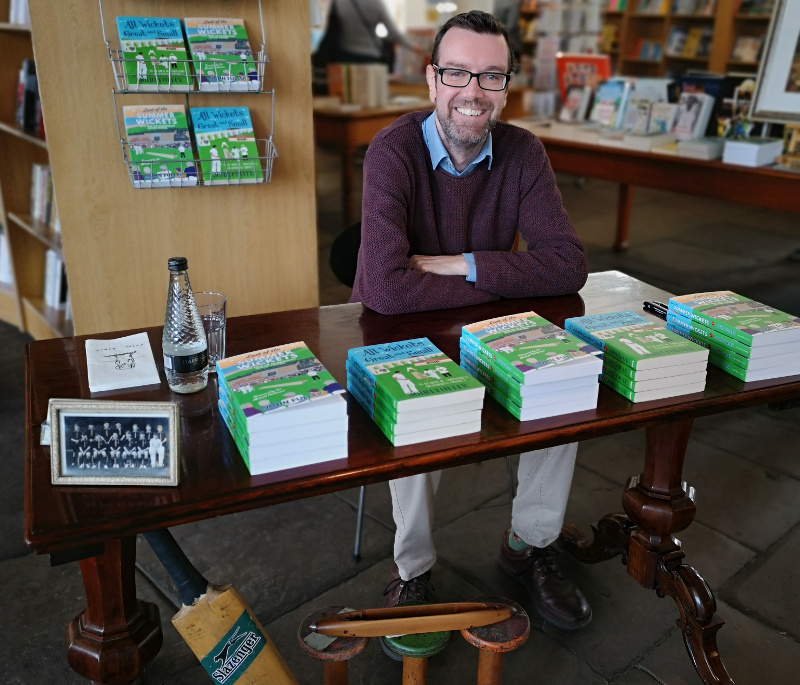 You can never tell what the reaction to a cricket book might be, even one that cherishes the much loved annual migration that is the Scarborough Cricket Festival.
Thankfully, the reviews so far for Last of the Summer Wickets have been both kind and positive. The book has been out since June and with the 2019 Festival coming up, I thought I'd assemble a few reviews from both fans and media to give you a flavour of what to expect, if you're tempted to get a copy.
I'll be there on Sunday and Monday of the Festival signing copies too.
Chris Waters gave it a thumbs-up on the back page of the Yorkshire Post. You can read his thoughts here but this is a snapshot:
'Fuller's tome is a cracking read, adopting the form of a pacy narrative, and it took me back to when I first visited Scarborough on a family holiday from Lincoln in 1988.' 
''It's the tales of "ordinary folk," so to speak, that underpin the book, the thoughts and memories of the cricket-watching public and what the ground means to them.'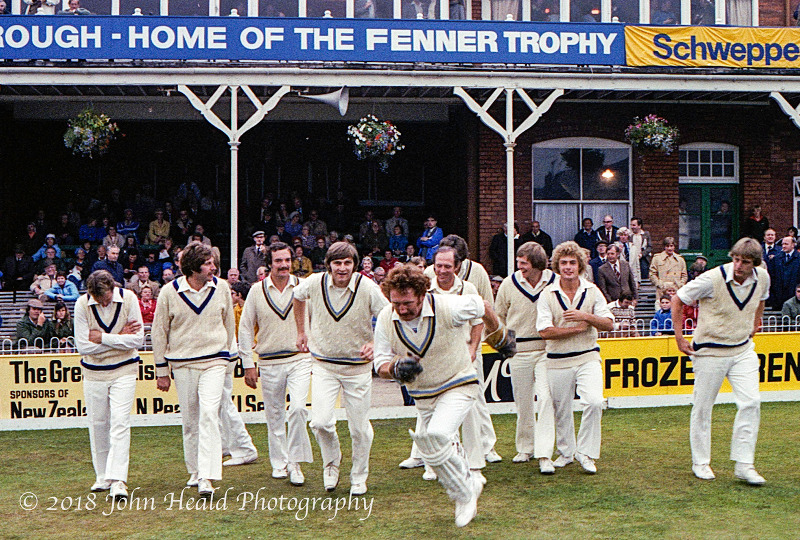 Meanwhile, columnist Mike Amos in the Northern Echo liked my explorations of the weird and wonderful that take place at North Marine Road such as invasions of greenfly and ladybirds:
"Folk have many more tales to tell; so has John Fuller. His book's perfect for when rain stops play – though at Scarborough, of course, it never does."
Let's hope that impromptu Festival weather forecast is spot-on this year. For the record, if you can tear yourself away from the cricket for a few overs, Last of the Summer Wickets is the perfect companion while you're at the ground. (Says, J. Fuller of West Yorkshire.)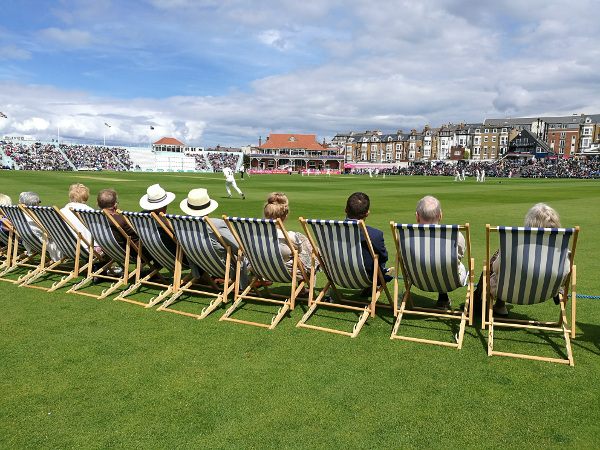 Mark Stanford in the Telegraph and Argus, understandably for a regional title, flags up some of my Scarborough Cricket Festival stories with a Bradfordian twist.
He picks up on my interviews including Bradford League cricketer Ian Philiskirk who used to operate the scoreboard at North Marine Road – and recalls the biggest sixes.
I also talked to Anthony McGrath on playing for Yorkshire on the coast and then going back with Essex in 2017 to marvel at Amir's sorcery with the ball.
Last but not least is a mention of broadcaster John Helm who used to commentate on Festival matches for Yorkshire Television (now ITV Yorkshire) and reminisces on an umpiring experiment that went badly wrong.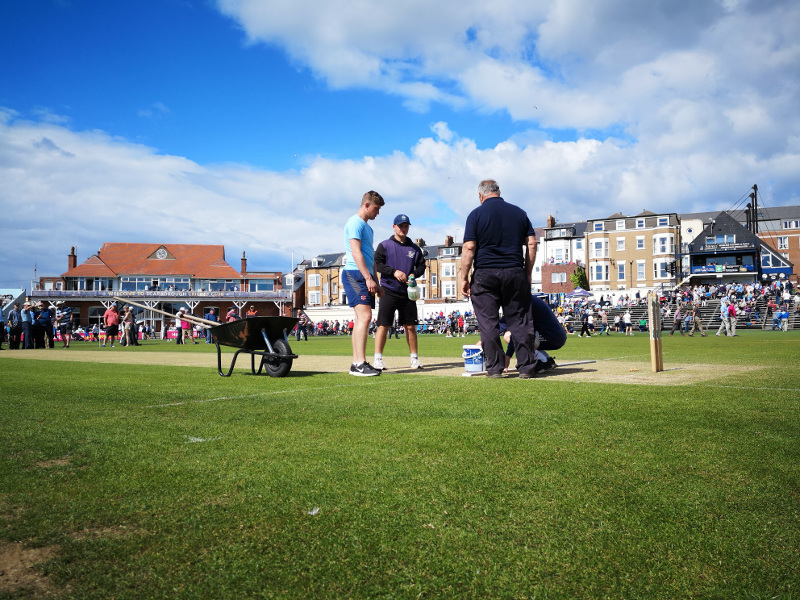 Amazon Reviews
If you've read Last of the Summer Wickets and have time to write a few lines as a review, I'd really appreciate it. It's how so many of us buy books and so the more reviews the better.
As for my favourite so far on there, Charles Kitching:
"A thoroughly delightful and engaging book. If you've been to Scarborough for the cricket you will love it, and if you haven't, you'll want to. I love the informal style."
"It really does feel like sitting next to the author in the pub or cafe just having a chat – excellent. This book should be in every guesthouse in Scarborough for guests' reading."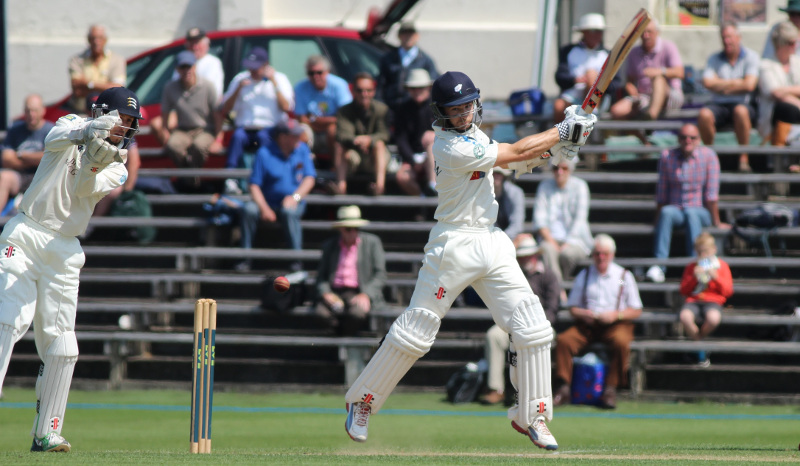 Book signings at North Marine Road
I'll be at the first two days of this year's Scarborough Cricket Festival (Sunday & Monday) and selling books at the bookstall behind the Popular bank at lunch and tea intervals.
If you want to say hello and grab a signed copy then it will be good to meet some of you there. If not, get your copy online here.
Enjoy this year's Festival, wherever you happen to be!