Sheffield-based Kitlocker, the UK's most popular provider of team sports kits and leisurewear, is partnering with Cricket Yorkshire.
Cricket Yorkshire readers can access discounts and deals on the extensive range of cricket teamwear and cricket equipment that have outstanding reviews on Trustpilot.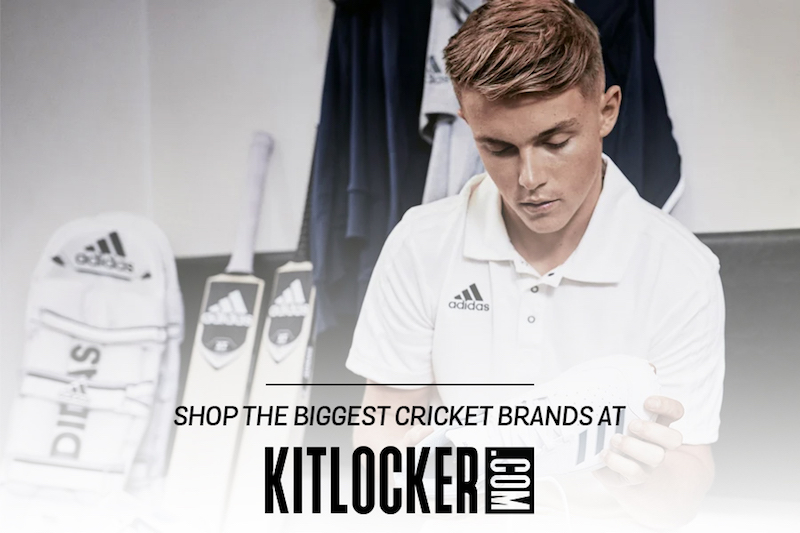 Whether it's cricket kits, leisurewear, luggage or some new cricket spikes, there's something for all ages and budgets.
The company launched its #supportyourlocalclub campaign back in April as a means for all sports clubs to benefit from a generous cashback scheme on club merchandise.
Dozens of cricket clubs already use Kitlocker for their cricket teamwear from Bolton Abbey to Booth and Hensall to Hundall.

Supporting Cricket Yorkshire journalism
You'll see adverts across cricketyorkshire.com for Kitlocker and every time you buy your cricket helmet or opt for a new pair of cricket pads by clicking a link, you'll be financially supporting this website – at no cost to you.
It's been a challenging time for all businesses and Cricket Yorkshire is no exception. The website has continued to cover the impact on the grassroots game from a range of angles and over 10,000 readers visited in June.
If you're shopping for cricket kit or new teamwear for your club, check out the deals that Kitlocker have.
It's really positive news to partner with a well-established and trusted cricket retailer in Yorkshire. There might be scope to do product reviews in future or a competition prize but for now, go and explore their website to see what tempts you!
Latest posts by John Fuller
(see all)