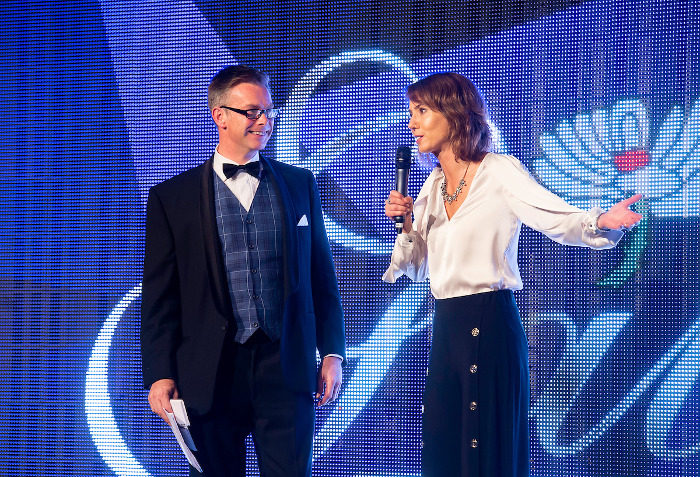 It was a crisp March morning inside the Carnegie Pavilion when BBC Radio Leeds' cricket commentator Jonathan Doidge joined me to gaze out at the Headingley outfield and talk county cricket, the club scene and all things sport.
The Doidge name will already be known to many of you across club cricket in West Yorkshire with his brothers Andrew and Matthew having played with distinction in the Bradford League for the likes of Pudsey Congs and Pudsey St Lawrence.
Nowadays, Rawdon Cricket Club in the Aire-Wharfe League is where the family is centred with Andrew and Jonathan still involved, as well as the next generation. One of his sons retains a Pudsey connection by turning out for Pudsey St Lawrence.
As if to emphasise those deep roots in club cricket, Jonathan's parents are life members at Horsforth Hall Park where Doidge first learnt the game.
Long before radio mics and sports writing, Jonathan's own cricket journey saw him represent the Bradford Junior League in Joe Lumb junior competitions alongside the likes of Simon Kellett and David Leatherdale.
A stress fracture of his hip after one too many long spells as a pace bowler curtailed any aspirations of progressing on to professional cricket (as his brother Matthew managed with 2nd XI action for Yorkshire and a first-class appearance against the Indians in 1990).
If a chance to represent the White Rose passed him by, Jonathan's career has since brought him back to Headingley often enough, covering county cricket and rugby league. The passion for Yorkshire County Cricket Club is there in spades as we re-trace his career and our conversation dips this way and that.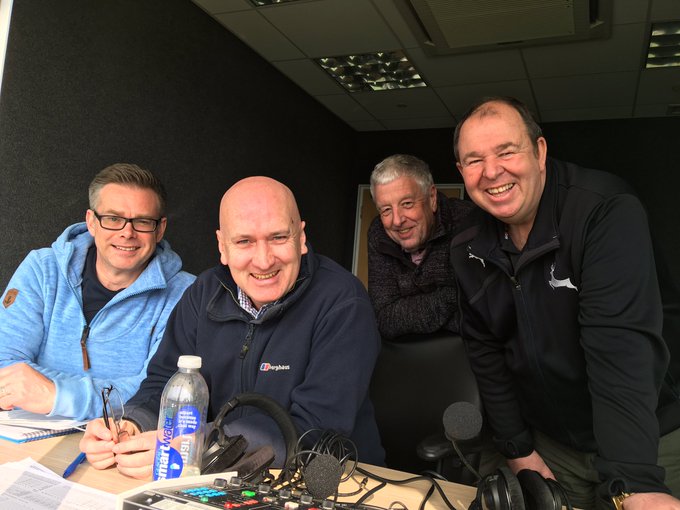 As a multi-sport broadcaster with a passion for horse-racing, it was perhaps inevitable timing that Doidge would be in the commentary box at Trent Bridge for the County Championship fixture, at the same time the runners and riders thundered round the Grand National course.
With his Leeds lilt, it brought a smile to hear him slip effortlessly between a cover drive and a few last-minute tips on the form at Aintree.
Doidge is still settling into a revered seat that many cricket fans thought would be filled in his inimitable style by 'Cally' for years to come. The death of Dave Callaghan shook the cricketing community and the West Yorkshire station wisely rotated his replacements during 2018.
When we talked, the obvious question for Jonathan was around the difficulty with taking over the job of someone who was so widely liked and synonymous with Yorkshire cricket for decades.
Part of Cally's charm was his warmth and ability to set the scene and transport you to North Marine Road, Chelmsford or Taunton.
For Doidge, it's a case of being himself and while I can't speak for all the listeners, his knowledge of cricket and assured style is going down well I'm sure.
"I'm very conscious of it but not worried. I can only be me. When you're commentating ball-by-ball, you can't put on an act but Cally was one of my heroes when I wanted to get into media in the first place. I would never ever want to detract from what he did."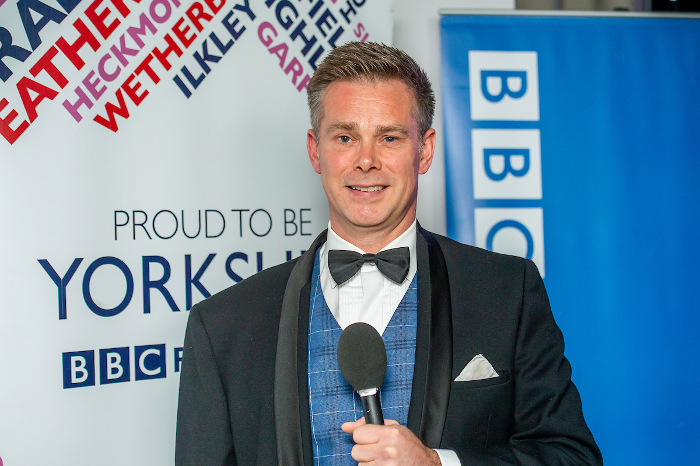 Picture by Allan McKenzie/SWpix.com – 11/10/2018 – Cricket – Yorkshire County Cricket Club Gala Dinner – Elland Road, Leeds, England – Jonathan Doidge.
When not zipping around the country describing the action in the middle, there are further opportunities closer to home as Jonathan becomes known for master of ceremonies duties.
At the risk of sounding like his agent, he's already proving popular with regular cricket gigs at Rawdon CC, did the York Senior League dinner and is pencilled in for 2019.
We turn our focus back to club cricket and as a parent of two lads playing in West Yorkshire, he strikes a note of caution about the ability of cricket clubs to field junior teams in heartlands where once the game dominated everything else.
Doidge's observation of long-standing Bradford League sides being unable to fulfil junior fixtures is something I've heard before and is no doubt replicated all around Yorkshire.
It might be unthinkable but the reality remains that cricket has a right scrap on its hands to retain young players, as well as persuading newcomers to choose the game too.
I look forward to tuning into Jonathan's commentary again throughout this season. He is already embracing social media with tweeted pitch-side reports, interviews and photos that his media access affords.
Doidge strikes me as someone who is chuffed to have landed his dream job and that enthusiasm is infectious, whether on air or online. He's clearly plumbed into all kinds of cricketing networks in Yorkshire, judging by the friendly reaction to landing the BBC job back in October.
An undoubted bonus is that, with his background of muddy whites in Yorkshire's leagues, the grassroots game will get its moment in the limelight, whenever the chance arises.

Latest posts by John Fuller
(see all)