John Fuller discusses the role of technology and innovation in recreational cricket with Luke Brooksby, of Illingworth St. Mary's Cricket Club.
Congratulations, you've won an ECB national award for 'Cricket Innovator' – you must be delighted?
Thank you very much. I was thrilled to hear about being nominated for both awards, and then to win them was the icing on the cake for what has been a really enjoyable season.
It's not why volunteers do what they do but always nice to get recognition and profile for your club?
Exactly this. The reasons for undertaking the different projects at Illingworth CC have been purely to improve the enjoyment, engagement and participation of players and members alike, which I like to think has been achieved.
You've done all kinds of things when it comes to innovation online with the website and social media (which we'll get to in a second) – but how important is the evolution for cricket clubs and what have you learnt through all you've done at Illingworth St Mary's?
Technology is playing more and more of an important part in the evolution of cricket, both on and off the field.
For the recreational game, technology can make a significant impact in the evolution of the organisation and management of a club as well as administration and fundraising.
A club's profile can also be raised beyond the club membership through the use of dedicated social media platforms that are available.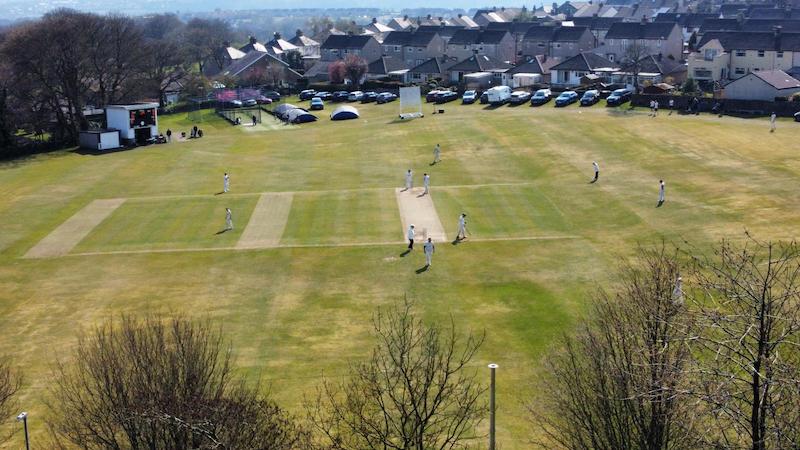 Using technology as a main part of the club's communication strategy helps us to further evolve rather than stand still.
Whether this is the use of electronic forms to collect information or feedback from members, or being able to communicate with members on holiday. Former members around the world also keep in touch and interact with the Club.
Fundraising activities can easily be organised away from the Club.
Online banking and cardless payment machines all help to raise funds, facilitate payments, as well as help the Treasurer to keep track of membership fees and cash flow without counting cash and making up bar floats etc.
---
There is no hiding now for players to pay their match fees with a card facility (being taken to away matches too!).
---
We successfully ran some virtual fundraising events during the 2020 lockdown, with a Virtual T20 Blast and Virtual EURO 2020 competitions.
The money raised from these events, as well as a weekly Last Man Standing competition run via WhatsApp, helped to fund the FrogBox technology used for live streaming in 2021.
The use of technology assists with the many tasks that a modern-day sports club has to achieve and helps meet accountancy and regulatory needs within a sensible time framework when other demands impact upon volunteers.
It also meets ECB Clubmark criteria as well as the ECB ideology for trying to raise a club's digital footprint.
At Illingworth, we have introduced a 'Data and Communications Sub Committee', which has an annual Action Plan and submits a monthly report to the Club's Committee. This team approach is an important part of the evolution of the cricket club.
You were central to a trial of Frogbox in the Halifax League – how has live streaming gone? What have been the successes? Your YouTube channel now has 1.6m views since March 2021! How do clubs get the best out of it?
The live streaming trial has been a huge success, gaining the club a lot of positive exposure through various viral videos.
The most famous – Asif's 6 through his own windscreen – gained over 15 million views worldwide across various social media channels, whilst others have received hundreds of thousands of views in their right.
One particular video where one of our players drops a sitter at mid-wicket only to then run out the batter (much to the dismay of the bowler) got Jimmy Anderson's approval on Twitter after something similar happened with him and Stuart Broad at the Ageas Bowl in 2020. We attached the commentary which nicely matched our own action clip.
The positive exposure the club gained from these events helped us to gain sponsorship for our annual charity 6-a-side tournament, with Spenser Wilson stepping in as the main sponsor this year, to help us to raise money for the Laura Crane Youth Cancer Trust.
Other sponsors also got involved after seeing the coverage of Asif's 6, and the matches were streamed live throughout the day.
On a more week-to-week basis, we've found that there has been considerable interest from other clubs around the league as to what's going on in whichever game is at Illingworth that week.
A few tight finishes in games against Bradshaw and Copley saw a spike in viewers, whilst other clubs have commented that their members and players playing at home that weekend have enjoyed following their clubmates with the YouTube livestream and highlight clips on the Play-Cricket app.
Members who were unable to attend a match were able to follow the home games from their home, office or beach, along with some members who got up in the early hours in Australia to watch the matches (and give comments on the play!).
What's helped us to get the best out of the FrogBox is utilising highlights clips on social media.
---
Great catches, big 6s or funny dismissals/incidents from a match can easily get missed by people who don't watch the live stream, so it's been important to make sure that these small moments don't get lost.
---
We also produce highlights packages from each game. We create a two-minute condensed version of any boundaries and wickets from the game, as well as an extended version (roughly 10-15 minutes) for our YouTube Channel.
Clips were also made for specific players to help them with a particular aspect of their game and were well received by the players.
We have received excellent support from all the Umpires who were all contacted for their approval and support. Again, this has also seen some Umpires comment on using it as a tool to support and develop some aspects of their own contribution to the matches.
We planned and documented our Livestream plans e.g. Action Plans, Risk Assessments and Safeguarding policies and procedures.
I must also say that the team at FrogBox have been amazing in helping us with the smooth running of the live streaming set-up, this year.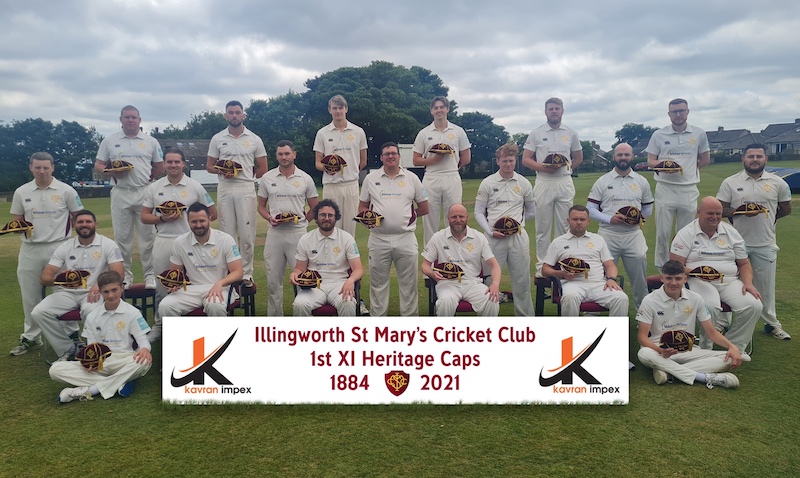 History and heritage has been a noticeable part of your volunteering, alongside the technology – but there's still been innovation I see.
The 1st XI Club Heritage honours caps mirroring first-class cricket is a nice touch – how did you decide that and what has been the reaction?
I started to complete a 1st XI debut list whilst compiling records of the club's time in the Airedale & Wharfedale Senior Cricket League (1962-2016, until we re-joined the Halifax CL).
This list has been on display in the club's pavilion for a few years, with the initial idea being that it was interesting to have a record of those players who had represented the 1st XI over the years and inspire future players, too.
More recently, we discovered a near-complete archive of 1st XI scorebooks going all the way back to the club's founding year in 1884. I used these books to help co-write a book about the club's 1916 and 1919 Halifax CL championship wins, with our 1st XI having also won the league exactly 100 years later in 2019.
Lockdown then came and provided me with an opportunity to get through inputting the scorecards from all 137 years onto the club's Play-Cricket website.
After speaking to a few of the club's elder statesmen, we felt that including players who had appeared either in a 1st XI league or cup match was the right criteria to use.
This meant that some early players unfortunately missed out, as some seasons pre-1900 saw the club solely play friendlies and not enter a league or cup.
For the few scorebooks that were missing (mainly from World War II), my dad was kind enough to do some research down at Calderdale, Bradford and Leeds libraries, looking through microfilm copies of old newspapers.
The reaction has been brilliant from club members and former members. Current players were eager to find out their Heritage Number and impressed with the honours caps that were presented.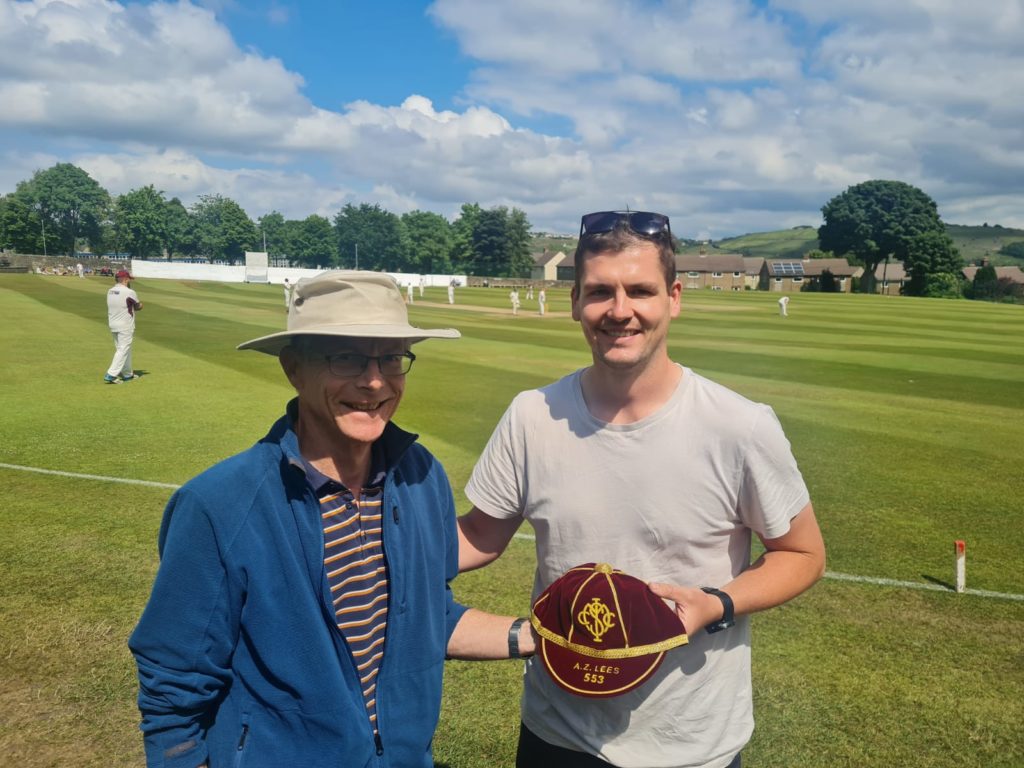 It was great to see that numerous ex-players ordered caps, including overseas players in Australia and New Zealand, along with members who last played in the 1970s and 1980s. We also presented them to our Test and First-Class players, Stuart Law, Gary Fellows, Mark Walsh and Alex Lees (above).
This season we introduced a tradition for future 1st XI debutants to be presented with an honours cap by a past player upon their debut – i.e. for Isaac Thompson (#615) and Sohail Abbas (#616), who made their 1st XI debuts and has already begun to inspire other players to work towards making a 1st XI debut.
Your Play-Cricket website is a great example of what clubs can do. What advice would you give to clubs looking to improve their Play-Cricket website over winter?
I think patience is very important, as creating a records section through the compiling of old scorecards is a task that can be quite time-consuming.
Having information from past club officials/members as well as contacts who would know a lot about their club's history, is also vital as they can help shed light on any anomalies or unusual occurrences.
One member at Illingworth, Jeff Proctor (#320), played for the club as far back as the 1950s, with his father Frank (#182) being a regular in the 1930s. This meant that he could help me out with player names, opponents, leagues and all sorts of useful information.
Someone who is familiar with basic HTML would be a person to turn to for help with creating a Club Records page. Play-Cricket has a fairly straightforward site builder, but I found that creating pages on a website such as https://wordtohtml.net/ and then copying it over to Play-Cricket was the best way to go.

Last but not least, as you've just won an Innovator award, I'm guessing you won't be standing still. What can we expect from Illingworth St Marys CC in 2022?
We've got quite a wide range of new club kit coming out, so promoting this will be the first job.
The new match shirts will feature the Heritage Player Number of each player embroidered underneath the Club logo, similar to First Class and international shirts.
New Club caps – Sunhats, Baseball Caps, English or baggy Aussie styles will be available for individual choice – will also feature milestone senior match appearances played by each player in their Illingworth CC career. It is anticipated that players will receive a new cap after every 50 games as part of a new tradition (and funded from weekly player fines each year)
T20 heritage caps with debut numbers on are in the pipeline, as we started playing this short form of the game after returning to the Halifax Cricket League in 2017.
The club are always looking to strengthen the 1st XI in particular, and are looking to sign a couple former/new players. In doing so, it will also strengthen the 2nd XI and 3rd XIs who won their respective divisions in 2021.
We're welcoming Family Building Society on-board as a digital partner, with the company having a sponsor hoarding on display on all livestreaming, as well as graphics and promotion on social media throughout the season.

I think they're hoping for Asif to put another ball through his car window and go viral! We're hoping that money raised through these digital partners will fund livestreaming subscriptions for FrogBox for 2022 and 2023.
If you want to receive more advice, resources and support for your cricket club, sign up for Cricket Yorkshire's newsletter below. You'll receive articles, offers, prizes and exclusive insights.
Latest posts by John Fuller
(see all)