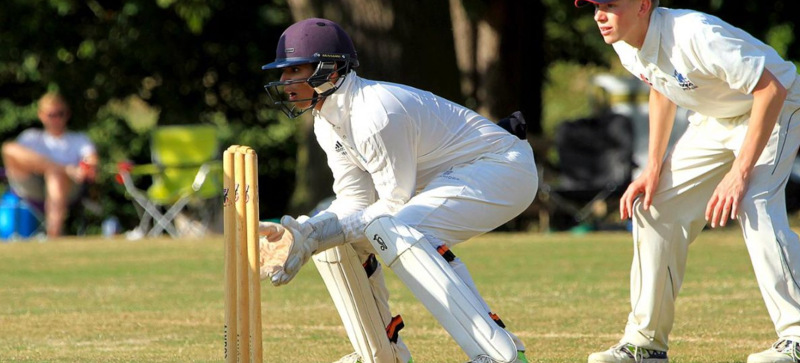 Haris Hussain is in the fight of his life.
Back in March, the 18 year-old from Sheffield found his world flipped upside down. One minute, he was to set to go on pre-season tour with ProCoach to Spain and the next, diagnosed with acute myeloid leukaemia with dysplastic changes.
According to the international not-for-profit DKMS, blood cancer is the fifth most common type of cancer in the UK, with someone being diagnosed every 20 minutes.
The bad news is that only 30% of the blood cancer patients in need of blood stem cell donation find a donor within their family. The rest rely on the odds of finding a match on the UK stem cell registry (with around 2,000 people still waiting).
Despite a global search to track down a matching donor for Haris, one has not yet been found; this is where you may be able to help.
If you are aged between 17-55 and in general good health, you can register yourself as a potential blood stem cell donor. Here's the process explained from registration to potential donation.
It is quick and easy to do the preliminary cheek swab at home then post back to DKMS. Whatever your circumstances in life, it is a rare thing indeed to have the capability to save someone else's life.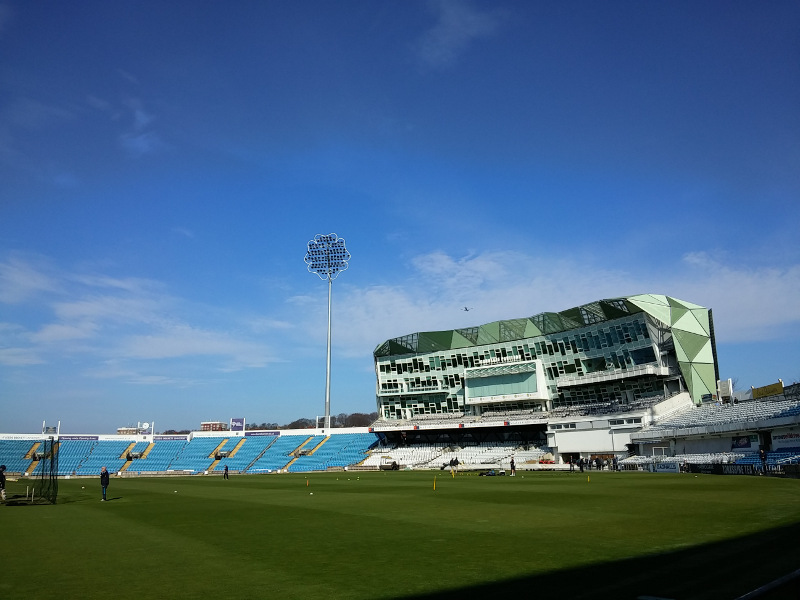 Going to the England vs Pakistan ODI at Headingley?
DKMS, the Yorkshire County Cricket Club Foundation and England Cricket have organised a public registration event on 19 May 2019.
A facility will be open at the main gates from 9am at Emerald Headingley stadium.
Volunteers will guide you through the process which involves verifying your eligibility, swabbing the inside of your cheeks and completing a consent form. We're talking all of 5-10 minutes with enormous potential ramifications for Haris and his family.
Matching someone with blood cancer with a donor is difficult because there's a battle to make the maths work. The more people who register, the more chance of a happy outcome Haris and others in his situation around the world will have.

Those who read this website regularly will know that I have covered health battles before, notably with Alan Igglesden's brain cancer and Lawrence Walker's skin cancer. As it happens, I was at the same Sheffield hospital as Haris just the other day.

I didn't manage to meet up with him as he was well enough to be granted a few hours out of the hospital and Haris' mum, Caroline, was taking him home.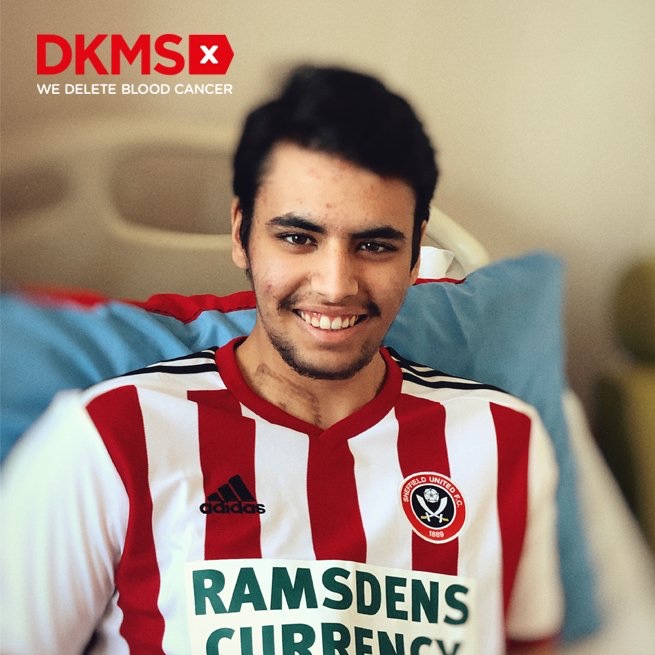 Weekend leave and challenges ahead
I caught up with Caroline on Saturday after a difficult few days with Haris getting some much-earned sleep in his own bed. His plan had been to meet up with his Wath Cricket Club teammates for their traditional breakfast but he was wiped out.
After chemotherapy, blood transfusion and a bone marrow biopsy, rest and recuperation are vital but I was reassured that cricket would feature heavily over the weekend.
The Hussains live near Thorncliffe Cricket Club while Wath is about seven miles away – where he's been opening batsman and wicketkeeper in the South Yorkshire Cricket League Championship.
According to his mum, a few unexpected days out of hospital have meant some semblance of normality and the chance for Haris to hoover his favourite foods: "His consultant giving him free rein to eat what he wants has meant he has definitely got on that burger train!"
I just can't imagine what Haris and his family are going through but Caroline can't afford to think too far ahead. She is constantly finding out how resilient her son is.
"I'm taking a lot of my strength and ability to deal with every day from Haris. He is being so strong and so positive and just taking each day as it comes."
He will have battles ahead: Haris requires a second round of chemotherapy shortly and then a bone marrow transplant in order to fight this disease and give him a second chance.
With all of our help, Haris can get back to the cricket field where he has impressed for club and county. He has progressed up through Yorkshire's county age-groups and was trialling with Leicestershire County Cricket Club's Academy when this bombshell dropped.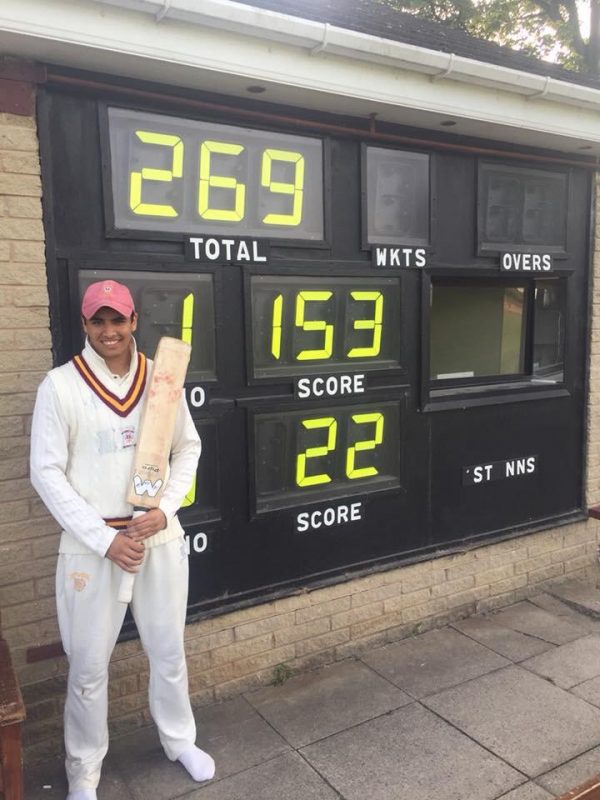 How can you help?
Have a read through what being a donor entails then register with DKMS. Caroline said that by doing so, it may help Haris but it's important to them that other families are given a chance too:
"Our focus is on Haris but we're also trying to highlight that there's more than just us in this position. Everyone who signs up could be that one hero for somebody else."
Also, please share this article on social media (Twitter and Facebook buttons below). It is the easiest and quickest way you can make an immediate difference in a few clicks by spreading word to as many people as possible.
Thanks for reading and I'm sure you'll join me in wishing a donor match is found quickly for Haris, he has a full recovery and is back in cricket whites again before too long.
To find out more…
For information about blood cancer and to register as a potential blood stem cell donor, visit: https://www.dkms.org.uk/
Latest posts by John Fuller
(see all)