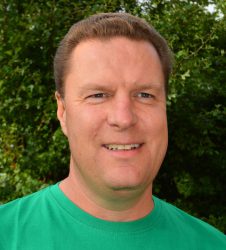 Latest posts by Andrew Gallon
(see all)
I've started the 2022 cricket season in pretty good nick. For me, 'good nick' means, during the early weeks of the summer, when enthusiasm is sky-high, watching games at grounds that have spent too long on my 'must-get-around-to-visiting' list.
Elsecar Cricket Club's Crab Field (crab apple trees once grew along one side) falls into this category. A derby against Yorkshire Cricket Southern Premier League, Premier Division rivals Barnsley Woolley Miners (the result of a 2016 merger) looked promising.
Each team had lost their opening two games. Each, I figured, would bust a gut to register that first victory.
The encounter, between 10th and 11th in a 12-strong division, proved as close as I'd hoped. It could, I felt, have been even closer. More of that later.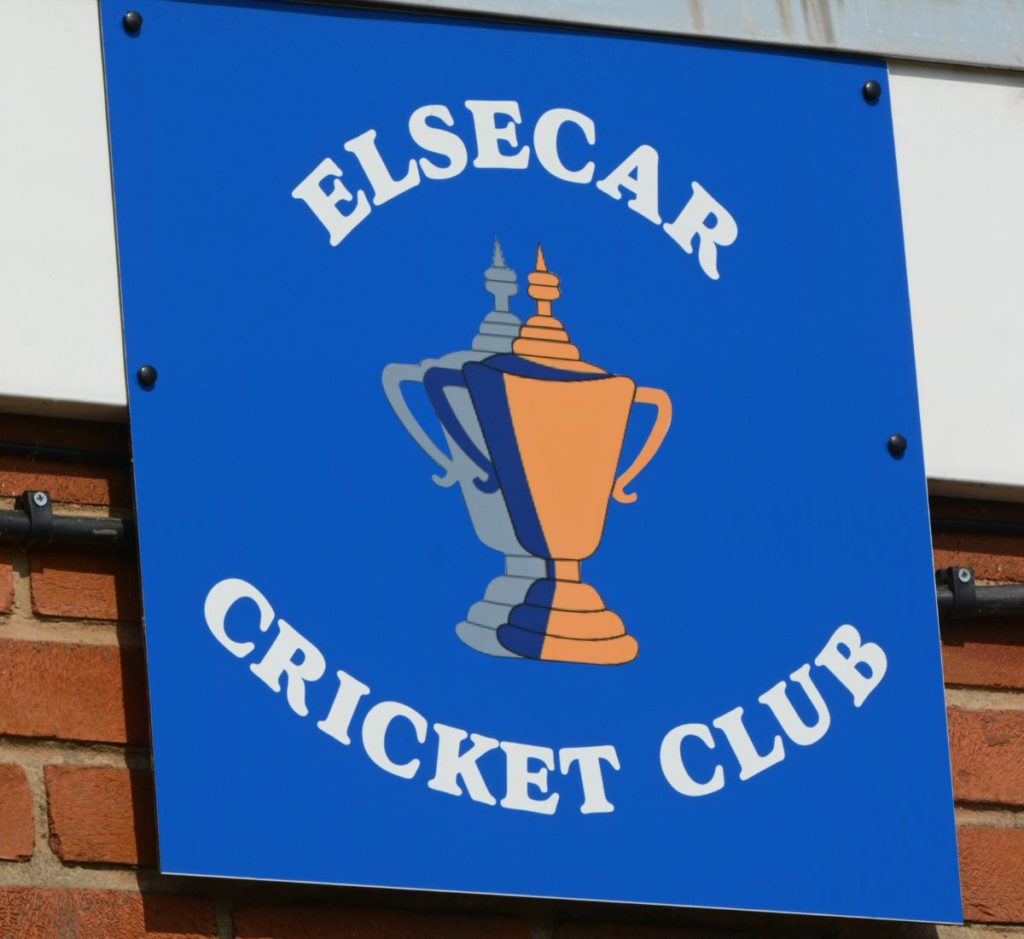 Elsecar is a fascinating village. Prior to the Industrial Revolution, in common with so many places, it was little more than a handful of farms. Then, coal mining took over. Pit after pit was sunk. The last to open, Elsecar Main Colliery, in 1908, was the last to close, in 1983.
Since 1983, for better or worse, Elsecar has become cleaner, greener and quieter. Without the presence of Elsecar Heritage Centre, a hundred yards or so east of the cricket ground, a stranger would struggle to imagine the district had ever been reigned over by King Coal.
The heritage centre has been developed from what were Elsecar Main Colliery's workshops.
It features a short steam railway, which runs out towards Hemingfield and Cortonwood, sites of other former collieries,
Judging by a heaving car park, the heritage centre is the Bank Holiday weekend Saturday destination of choice for locals and visitors alike. The car park was still busy, knocking on for seven o'clock, when the cricket finished!
---
Crab Field (owing to a naming rights agreement with a tile retailer, known also as Al-Murad Stadium), is less frantic. Some people really don't know what they're missing.
---
With glorious morning sunshine forecast to disappear beneath cloud by mid-afternoon, I arrived about the same time as the players. Good to get some sunny pics in the bag. At cricket, my policy is to shoot whilst the sun is out. You never know when it'll go in!
One of the umpires, smartly attired in ECB blazer and striped tie, was going through his pre-match checks. He told me how much he enjoyed this time.
Ninety minutes or so before the first delivery. A calm before the storm. The ground shimmering in brilliant light. Players soaking up the sun, not yet changed, chatting, anticipating keenly what lies ahead.
Crab Field attracts a lot of representative games and cup finals. I can see why. It is a smashing set-up.
Cut into a bank, at the north end, a two-storey clubhouse and an adjacent, single-storey tearoom (refurbished, stylishly, over the winter) boast an elevated view of the square.
Several rows of tip-up seats are provided in front of the clubhouse. Giant cricket balls – an eye-catching touch – decorate gateposts guarding steps down to the pitch.
The pitch is a good size. Neither huge nor tiny. With a big crowd in, the place must rock.
To the right is the football pitch, complete with all-seat grandstand, of Elsecar Main Football Club. Senior football was played here, and more recently defunct Hoyland Vikings Amateur Rugby League Club used the facilities, but for now the footballers are all youngsters. They play in the Barnsley & District Junior League.
Houses, their back gardens hard up against the cricket perimeter, fringe the northeast corner and the east side. Their imposing presence provides a sense of enclosure. Great view of the action from those upper floors!
---
Beyond the cricket ground, owned by the custodians of the Fitzwilliam Estate, the heritage centre's rooftops are visible. Dead ahead, the inviting Elsecar Park, a superb asset for a small village, stretches away. Further south, thickly-wooded hills rise majestically.
---
The park contains all manner of good things, including a nature reserve (its centrepiece a reservoir, derivation of a local 'Elsecar-by-the-Sea' joke), a nine-hole pitch-and-putt course, a bandstand, a pond dipping pool, a bird hide, a sand pit and a story-telling circle.
A couple of miles from Elsecar is Wentworth Woodhouse, a conjoined pair of stately homes built by the Watson-Wentworths then inherited by the Earls Fitzwilliam.
Famously, this astonishing Georgian structure has a room for almost every day of the year and a Palladian East Front, a symmetrical masterpiece, extending more than 600 feet.
Now owned by Wentworth Woodhouse Preservation Trust, the crumbling house and its rambling, 180-acre park are undergoing restoration costing millions. Mega millions.
As owners of the land beneath which vast quantities of coal were discovered, then exploited ruthlessly, the Earls Fitzwilliam became unimaginably wealthy. I mean, loaded.
All in all, then, there is more history in and around Elsecar than one can shake a stump at.
Elsecar isn't short on cricket history, either.
The game has been played in the village since the early 1800s. Elsecar Cricket Club were formed in 1854 by a group of blokes who made the decision in a pub. Sound familiar?
The pub, the Milton Arms, on Armroyd Lane, almost opposite the cricket ground, is still in business. It was the club's headquarters for a century.
Elsecar progressed through various leagues: the Hallamshire, the Mexborough, the Yorkshire Council and the South Riding (later renamed the South Yorkshire Senior) to reach the Premier Division of the Yorkshire Cricket Southern Premier League.
In recent years, big strides have been made by the club, at senior and junior levels. In 2014, Elsecar were crowned Yorkshire champions. Framed mementoes of the day, a victory over York, can be found in the tearoom. Elsecar are established at ECB Premier Division level.
Winning the toss, Elsecar elect to bat. They include 14-year-old Jack Pearson, called up on the morning of the match, for his First XI debut, owing to a team-mate feeling poorly.
A Barnsley fielder, out on the boundary, shades keeping the midday sun at bay, remarks: "It's a nice day for it. Last week [at Barnsley], I had every layer on."
Elsecar lose their first two wickets, including captain and opener Peter Hadfield, with 31 on the board.
But Ian Swallow, a veteran whose house overlooks the ground, which he tends, hits 49 (from 70 balls) in adding 101 for the third wicket with ex-Yorkshire, Sheffield United and Doncaster Town player Bilal Anjam (84 not out from 113).
Barnsley's frustration over the blossoming partnership is audible. "Extra 10, boys!" urges a fielder. Eventually, the effort pays off.
Seamer Beck Frostick, who takes 4-52 despite having problems with his run-up, removes Swallow then professional Kashif Naveed (1) in the same over.
Anjam and Tanzeel Ali (45 from 57, dismissed also by Frostick) put on 88 for the fifth wicket, and Elsecar see out their 50 overs having made 241. Barnsley professional Ali Jahangir, rated one of the division's best all-rounders, finishes with 2-73.
---
Young debutant Pearson's dad, a local beef farmer who tells me he's a Cricket Yorkshire newsletter subscriber, advises 200 is the bare minimum required as a defendable total.
---
Barnsley's reply is soon in a world of trouble. Pacer Moin Ashraf (6-55) strikes four times to leave the visitors quaking on 29-5. Should I start packing away my folding chair?
Thankfully – at least, from the perspective of this neutral – Barnsley stem the tide, find their feet then start swimming, kicking strongly in the right direction.
Action man Frostick contributes a patient 87 (from 127 balls) and figures in significant stands with Jahangir (34), Ciaran Stenton (25) and No 10 Oliver Jackson, who clearly enjoys himself enormously in clubbing an unbeaten 39 (from 24). Jackson's knock is highlighted by three towering sixes. Muhammed Ilyas's figures are 2-52, from the full 15 overs.
Had Barnsley, who score 220-9 from their 50 overs, showed more ambition in the mid-section of their innings, they could have won the match.
I mention this to an Elsecar boundary fielder. "I agree," he says. "They let the game drift."
Despite that go-slow (or, more likely, an understandable go-cautiously-for-a-bit), had Frostick not holed out to a regulation boundary catch with a handful of overs remaining, I'm thinking the Miners might have had rather more than the four batting points they earn.
Still, it's a pleasurable contest, completed shortly before the promised early evening drops of rain gather momentum. Why, when it comes to bad weather, are forecasters always right? I should be grateful the sun lasted as long as it did.
Good conversation, too, with locals. An elderly gentleman, at the cricket whilst his wife shops in Barnsley with friends, tells me of his working life as a miner at Elsecar Main Colliery. He joins me in worrying about the future, short and long-term. Who'd be 18 again?
I ask him about the area's 'lost' pits. He reels off name after name, including Rockingham Colliery, the cricket ground of which I passed, earlier, shortly after leaving the M1.
A younger chap reveals how the teenage daughter, Emma, of former Elsecar cricketer and team-mate Ian Wrightson is appearing in series two of the BBC's popular historical drama series Gentleman Jack. A glance at the cast list reveals she plays Eliza Washington.
As a relative rarity – a bloke who enjoys 'bandanas, bonnets and bows' period productions, including Gentleman Jack – this was of great interest, more so because I did a lot of my growing up near Halifax, where Anne Lister (and her former home, Shibden Hall) has always been a big deal. Gentleman Jack has sent the hall's visitor numbers into orbit.
In the last over, as I stroll around the boundary board (not rope), laden down with my day-at-the-cricket baggage, the umpire, to whom I spoke earlier, asks from square leg: "Had a good day?" My affirmative response garners a thumbs-up.
Do you know, I wouldn't mind returning to Crab Field for a cup final.