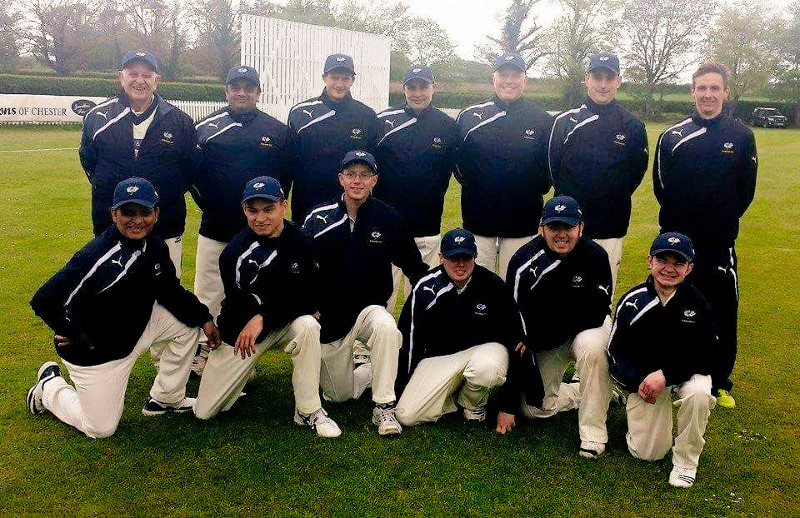 Disability cricket in Yorkshire is set for a much-needed financial boost when ten members of the Yorkshire Cricket Board (YCB) undertake a 100-mile cycling challenge for charity in July.
Joining them on this two-wheeled adventure will be cricketers from the visually impaired team and the physical and learning difficulties county side.
The money raised, in aid of The Yorkshire Cricket Foundation, will support and create sporting opportunities for disabled people from grassroots level right through to county cricket.
This ambitious, twenty-four-hour cycling epic starts at Scarborough Cricket Club and concludes at Headingley Carnegie stadium and will cover a hundred miles in a day.
WHAT DISABILITY CRICKET OPPORTUNITIES ARE THERE IN YORKSHIRE?
Yorkshire include teams in two county competitions – first of all, there's the Visually Impaired county competition (with both a County team and a Development team).
I've watched Yorkshire's VI cricketers before at Eggborough Power Station and it's well worth going along to see how those with little or no sight adapt to the game of cricket.
Don't know when or where they're playing? Happy to help, here's all of Yorkshire's disability fixtures…
Meanwhile, the physical and learning disabilities County team take on other counties in a Northern County competition.
They're known as the Yorkshire Terriers (see photo above) and play in both the D40League (40-over hard ball cricket with coloured clothing and pink balls) and Super 9's (a nine-a-side, thirty-over competition with a aeroball, plastic cricket ball.)
The Terriers are coached by Haydon Coventry and have been captained by Bill Robinson in the past who turned the ripe old age of 80 last year but still has the magic as this video shows, after his 5-20 against Shropshire last season.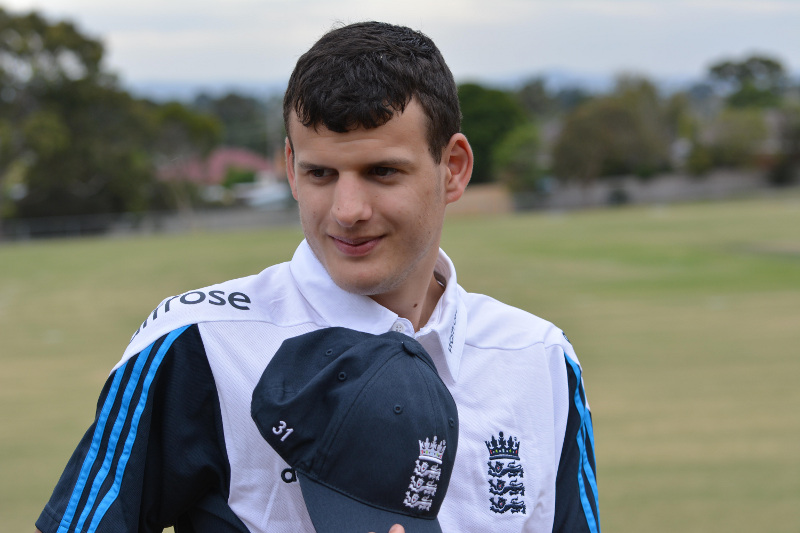 To get a county and international perspective, Cricket Yorkshire caught up with Alex Jervis, Yorkshire Terriers & England Learning Disability bowler, for a chat.
Alex is a prime example of someone pursuing their cricketing dreams as he's gone from club cricket in Nottinghamshire to representing his county and most recently his country out in Australia.
Alex has a dual diagnosis – he has 'moderate learning disabilities' and 'autistic spectrum disorder (ASD). The two disabilities are unconnected but the outcome of these are that his capability to learn and think like many of us is impacted.
As he was quick to point out on the phone, it doesn't affect his ability to play cricket – a fact borne out by his canny ability as a medium-fast, first-change bowler.
For some players with this disability, cricket offers a great opportunity; there are lots of repetitive tasks that need performing the same way every time.
According to his dad, Owen, simple things we take for granted, like learning to catch, bowl and throw have taken many years to learn and improve for Alex.
Collaboration plays a key role within playing disability cricket for Yorkshire. The mix of physical and learning disability allows both to compete as well as offering a learning environment.

The physical disability players help the learning disability cricketers to understand and improve their skills and decision making throughout the game.
Clumper Park Cricket Club, who are based in a country park near Worksop, is Alex's grassroots base and the Play-Cricket scorecards reveal he managed the impressive figures of 3-7 in an April friendly against Cuckney where all ten 'Clumpers' bowled.
Just prior to Nottinghamshire's county disability team folding, their last game was against Yorkshire who approached Alex and his parents after the match to sound them out about representing the Yorkshire Terriers.
Yorkshire appearances followed as well as national trials before being selected in the England squad, alongside Yorkshire's Robert Hewitt, to take on Australia back in March for the Inas International Cricket Series.
Inevitably, for two bowlers, we get round to talking about the finer points of swing and seam bowling. Alex can move the ball both ways; an enviable skill many would like to have in their armoury.
He's learnt to change his wrist action and the position of the seam to enable his custom in-duckers to be interchanged with one that takes the edge en route to keeper or skips.
As for the future? Leadership looms large on the list of ambitions but a little like a certain Joe Root, Alex might have to bide his time:
"My aim with all my games is to one day be captain, I'm hoping to be Yorkshire captain and one day, England captain."
Outside of playing, he's currently studying sport at college and likes the idea of coaching and working with youngsters as a possible career move.
All the best to Alex and the Yorkshire Terriers and Yorkshire VI teams for the rest of the 2015 season, I hope to get along to a game.
But it's not all about those that go on to represent Yorkshire in disability cricket.
PARTNERSHIPS FOR DISABILITY CRICKET IN SCHOOLS
To that end, the Yorkshire Cricket Board works with other key partners like Chance to Shine, Yorkshire Charitable Youth Trust and Hit the Top to deliver schools programmes with indoor and outdoor competitions.
Cricket clubs across Yorkshire have also got involved with coaching sessions in schools with selected clubs from across the county delivering school activities that feed into club-based sessions that can increase competition and club membership.
Middlesbrough, Hull, Brodsworth Main, Sheffield Utd, Saltaire and Keighley cricket clubs have all played their part in coaching disability cricket through the Hit the Top scheme and deserve a mention for their community engagement.
The next step is to provide disability engagement hubs in major areas to provide opportunities outside of school hours.
In turn, this will link into the local community and provide a pathway from schools cricket to Yorkshire's county squads.
Setting this up takes time but Charlie Roebuck, the Yorkshire Cricket Board's Disability Engagement Officer, is on the case.
There are already have two hubs in place in South Yorkshire with six more areas identified for September this year.
For the uninitiated in disability cricket, Lord's Taverners, the UK's leading youth cricket and disability sports charity, have produced some interactive resources to support the awesome work of coaches and volunteers within disability cricket.
In the realm of cricket, there are plentiful chances to play the game but sometimes, inevitably, rules and formats are altered.
I'm assuming that you, like me, know little or nothing about how disability cricket is played so here's a video introduction:
To return to the YCB's cycle ride to end with, this will be a collaborative, endurance effort to raise money for disability cricket programmes right across the region in the future.
As the Yorkshire Cricket Board's Charlie Roebuck puts it:
The importance is to help raise more awareness of the sport and to show the variety of opportunities that we provide for disabled people.

The money raised will go to helping improve facilities, helping facilitate transport, specialist equipment and coach education.
We all have our causes we support and far be it for me to twist your arm into delving into your bank account once more, except to say that disability cricket deserves as many resources and expertise put to it as any other form of the game.
If you're in a giving kind of mood, here's the JustGiving page for the YCB 100-mile cycle ride.
If you don't want to donate, no problem, but consider going along to a game, sure the Yorkshire squads would appreciate it.
There's a breadth of cricketers representing Yorkshire throughout summer that stretch far beyond Andrew Gale's squad at Headingley.
**This is a sponsored article as part of our partnership with the Yorkshire Cricket Board – if the mood takes you, click to read Cricket Yorkshire's policy on sponsored content**
Latest posts by John Fuller
(see all)