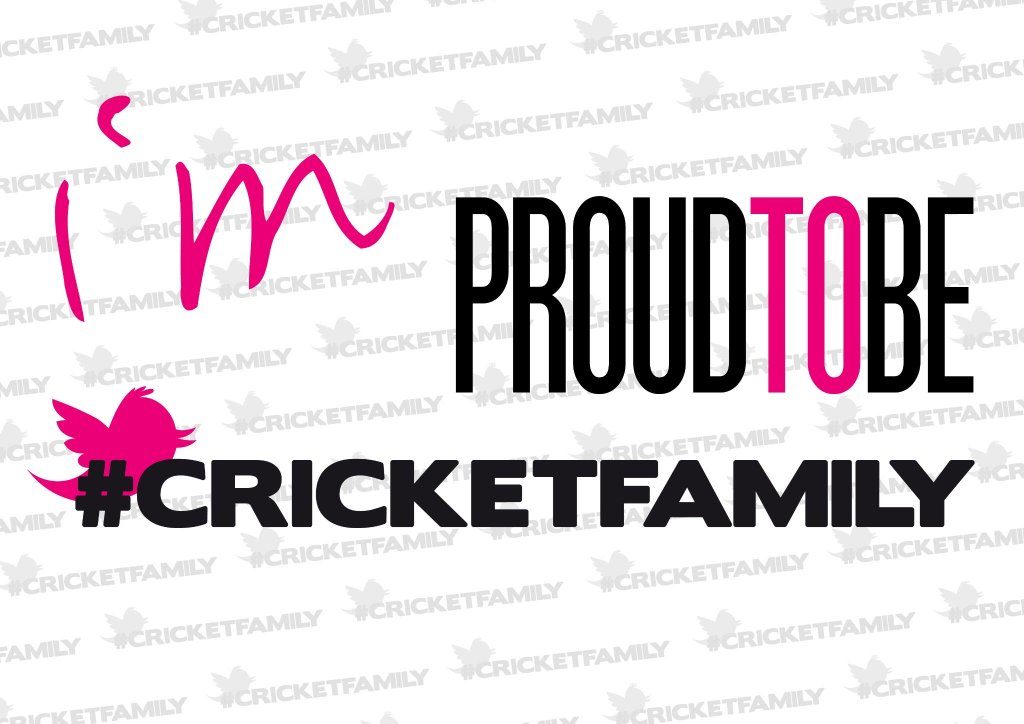 Editor's note: This is a refreshed article – with updated content for 2017 but based on a past version that audiences won't have read on this current website.
This is a remarkable story about how the digital landscape of Twitter has provided cricket clubs across the UK with the means to help each other.
For those of you unfamiliar with cramming a stream of consciousness into 140 characters, content on Twitter is signposted through hashtags.
The introduction of #cricketfamily began as two club cricketers chatting online and has spread to become widely used every day.
Captain of Radley CC 2nd XI, Marcus Charman, got into Twitter back in January 2012 and as part of familiarizing himself with Twitter, he saw its suggestion that he follow @LangwithCC.
Interest suitably piqued with the history of this cricket club, he began to read the club's tweets, acting initially, as we all do, as a voyeur before you dive in and start interacting.
CALL FOR HELP
After a month or so of watching tweets where Langwith CC was desperately asking for help from various quarters, he decided to act himself.
At its crux of the pleas was a club struggling financially, which stood to lose all of its history. Marcus sat in his office one evening and, as he takes up the thread, he decided to make contact and have a chat:
"I thought I'd offer a little bit of my time to see what I could do and that's how I got started. The guy was exhausted.

He was so proud of all the effort to get the club to where it is. It has a very, very proud history. It has a dilapidated club, no real prospects and he just didn't know where to start. That was really the start of the conversation."
It turned out to be something of a eureka moment, with two blokes both passionate about club cricket, singing from the same hymn sheet in terms of how they felt about the game.
Marcus felt suitably inspired to help Langwith financially and by offering advice but only after being sure he was offering a lifeline to the right person.
If all of this so far feels a little formulaic that essentially a cricket club found a welcome benefactor, it is the way it happened that offers a glimpse into the potential for grassroots cricket through Twitter.
Marcus and Langwith CC's tweets about club cricket flew back and forth, earmarked through #cricketfamily and other clubs began to use the hashtag to ask questions and swap ideas.
As is the way with the astonishing speed of social media, the growth of cricket clubs on Twitter, led to hundreds interacting and helping, from fundraising to friendlies.
CORPORATE TAKEOVER
Inevitably and somewhat depressingly, the corporate world was also watching and the hashtag was hijacked. You had thousands of people searching for tweets using the hashtag of #cricketfamily, so companies didn't take long to tweak that if they did the same, they had access to the same audience for their own marketing messages.
The trouble with that is that social media audiences don't like being sold to, especially not using a hashtag with such an emotive history and now through Marcus, Mark Wakeling, the Captain at Langwith CC and various others, it is policed – as much as you can police a hashtag.
After all, companies would do well to note that the speed of tweeting – essentially a form of online texting – is almost as frightening as the damage a brand can take by rubbing up a large audience the wrong way.
Someone else quickly signed up @cricketfamily account as an identity (nothing do with the hashtag) but gave up on the idea a month or so later, while a number of anonymous, "heavy-duty phone calls" (Marcus' description) demanded to know his future plans after he snapped up the cricketfamily.co.uk website domain name.
In fact, progression to a website was a logical step at some stage. The surging interest meant something tangible was clearly in the air and working as a consultant for some of cricket's manufacturers, Marcus wanted to protect and nurture the idea of cricketfamily without being seen in the pocket or influence of cricket's big brands.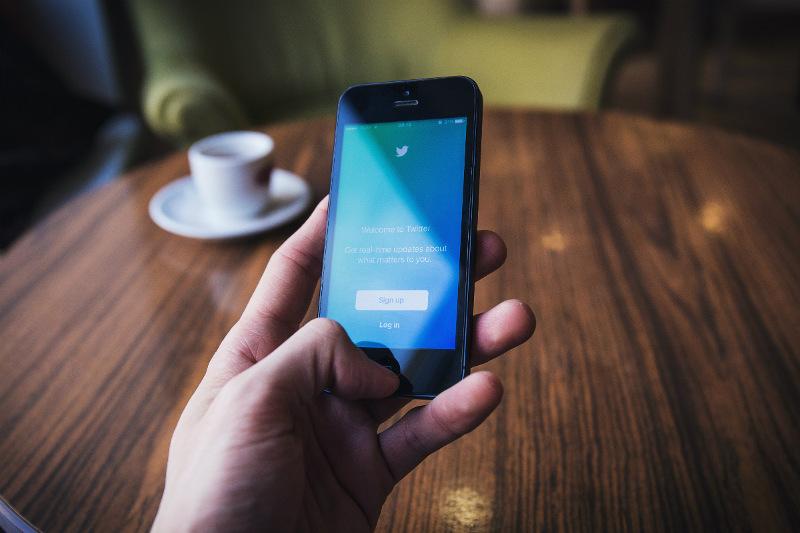 If you've never used Twitter and the world of retweets, hashtags and followfridays is blissfully alien to you, you might question its relevance and how it can actually help in real terms.
The thrust of #cricketfamily is it's aiding people with a common interest in cricket, people who might not normally come into contact with each other, to bounce ideas off each other, raise awareness, funds or just form friendships online.
The power of social media, coupled with the tale of two club cricketers sparking something many others have since tapped into, is what attracted me to this. Talk to Marcus and what you are indelibly left with is the impression of someone who believes in helping others.
True, he can talk the hind leg off a donkey and still have enough breath to probably swim the channel underwater (sorry Marcus!) but his energy and self-belief is emphatic.
It is one of life's rich ironies that the founder of 'cricketfamily,' which began on a social media platform that keeps tweets to a bite-sized minimum, can talk for longer than the Duracell bunny.
But the truth is they ought to bottle whatever drives Marcus on each day because it can't fail to catch people's attention and imagination.
Alex Tudor & Paul Nixon are former first-class cricketers that Marcus has got to know; both of whom got involved in the momentum for #cricketfamily and many more from the professional world of cricket are spreading the word.
One hell of a career. An inspiration and a game changer. What a legacy. @Lottie2323 always #CricketFamily pic.twitter.com/9eu7n8xGL1

— #cricketfamily (@CricketFamily) May 11, 2016
What started as an answer to a call for help has snowballed into something else entirely.
Harnessing Twitter's potential in order to help the hundreds of thousands involved with amateur cricket has come in many guises; whether that's retweeting a request for a mower or to raise awareness of a fundraising spectacular.
@cricketfamily is now a flourishing account as well as the hashtag – the latter is still being used every day as a signpost for content – with everyone from international cricketers to local league players referencing it online.
Where does #cricketfamily go from here?
From the get-go, its thrust was as a means for helping individuals, clubs, leagues and organisations associated with the game – though that has been somewhat diluted over the last years with seemingly any cricket-related tweet being lumped in with a #cricketfamily hashtag.
Despite not being a company, having no employees, nor assembling around a particular mission statement, it endures.
Sometimes it's a feeling of solidarity as with the January fire at Aldwick CC whose club was all but burnt down but I found a recent tweet that summed it up pretty well for me:
Two LCC members are on holiday in India. They visited a children's orphanage. We donated some equipment for the kids to use. #cricketfamily pic.twitter.com/Gkjt0BjOoA

— Longton Cricket Club (@LongtonCC1954) January 21, 2017
GET IN TOUCH ON TWITTER…
How do you use #cricketfamily on Twitter and how has it helped? Tweet Cricket Yorkshire at @cricketyorks with your views.
Latest posts by John Fuller
(see all)