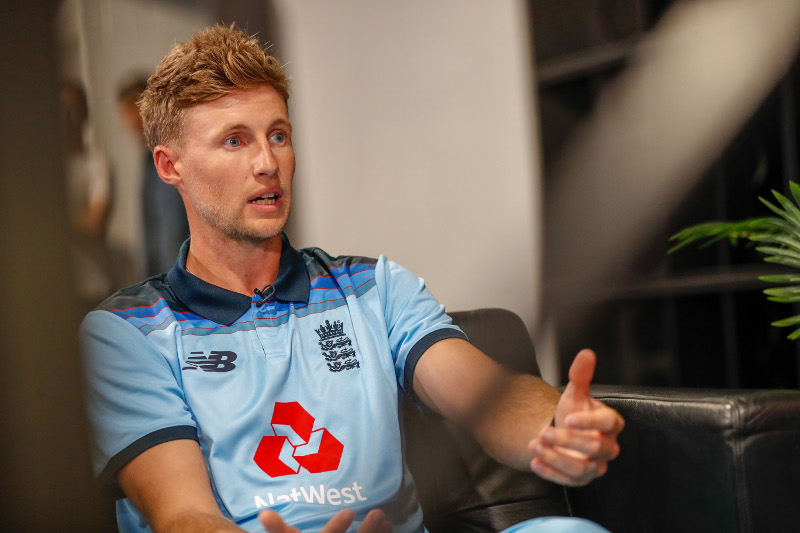 Thursday heralds the beginning of cricket's premier international tournament, the 50-over ICC Cricket World Cup. After all the stump demolitions and switch hits, the carrom balls and controversies, we arrive at a remarkable conclusion before a ball has been bowled.
Hosts England, who have a record in World Cups best viewed between splayed fingers from behind the sofa, are the favourites. The top-ranked side have chased gargantuan totals and fashioned themselves into a superlative outfit capable of lifting the game's ultimate prize.
Despite reservations and misgivings aplenty about the World Cup itself, I will be glued to how England fare first up against South Africa at the Oval.
By way of managing any lofty expectations, I even re-lived their batting collapse on Sky against Bangladesh in 2015 that knocked us out of the tournament.
Speaking of Sky, I admitted defeat and stumped up £33.99 for a month's Now TV Sports Pass.
It is the only way to watch my country live in a cricket World Cup without being at the stadium; a fact I continue to find staggeringly damaging. Not just to my credit card.
Nonetheless, you can enjoy highlights of every game on Channel 4 or at a later date on All 4.
Equally, the BBC will have bite-sized clips of action from World Cup matches spreading like wildfire across social media, as will the ECB and ESPN.
We can also skip swiftly on from the notion that this is any proper World Cup in the true sense of the word. Ten countries featured from over a hundred who play cricket does not speak to inclusivity.
Gripes aside, the intrigue for me is not around the matches themselves but the wider ripples. How many non-cricket fans have even the slightest interest?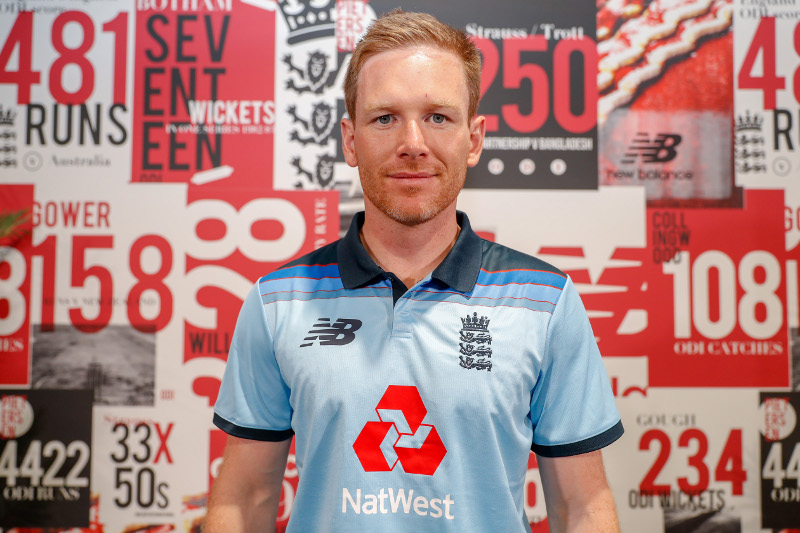 This is a once-in-two-decades occasion for cricket in England and Wales. Hosting it is a big deal.
We have to get it right to enthuse, entertain and enthral not just the committed fan but those who are on the periphery or don't even know yet how fantastic cricket can be.
To that end, the ECB has set a goal of connecting with 1 million young people, aged between 5 and 12, in this World Cup year.
An integral part of this masterplan is the Cricket World Cup Schools Programme which hopes to reach over 700,000 school children across England and Wales, working with Chance to Shine.
Some 8,000 primary schools are involved to bring cricket indoors to the classroom and outside to the playground.
Cricket clubs have also been identified as key hubs in getting the party started when it comes to the World Cup.
Grants of £1,000 have been allocated to more than 2,000 recreational clubs to allow them to upgrade their technology such as Wifi or catering facilities, making them more appealing for visitors.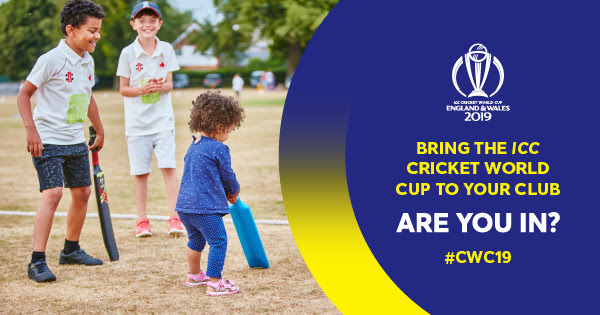 On the weekend of 7-9 June, there will be Cricket World Cup Club Family Days across the country aimed at welcoming the local community and encouraging players and volunteers.
It is a chance for cricket clubs to use a themed event around a major global sporting spectacular to showcase what they're about.
There are expected to be activities from kids coaching to screening live World Cup matches and I look forward to seeing how Yorkshire clubs tap into this World Cup spirit creatively.
So, there you go, the briefest flavour of the kind of things taking place during this cricketing bonanza. Will it add up to a legacy?
We'll know not in July but in a year or 4 years' time whether all this represented a spike in more people playing, watching and somehow affiliated with cricket.
At the risk of sounding like a stuck record, absence of live cricket from free-to-air TV is a continuing, epic disappointment; not least because mainstream TV still has a huge part to play in attracting those who literally have no idea yet who Eoin Morgan or Joe Root are.
If I were to level any mild criticism, it is the over-reliance of the likes of Phil Tufnell and Michael Vaughan as the visual figureheads of so much ECB promotion. Where are the celebrities and stars in their teens and 20s who these million children will relate to?
Time will tell if England's powerhouse approach to 50-overs cricket can ignite something in the non-cricket fan in the same way that the 2005 Ashes managed.
To get you all in the mood, what better than wild horses, the Romans and Jonny Bairstow waving a lightsaber?
Latest posts by John Fuller
(see all)