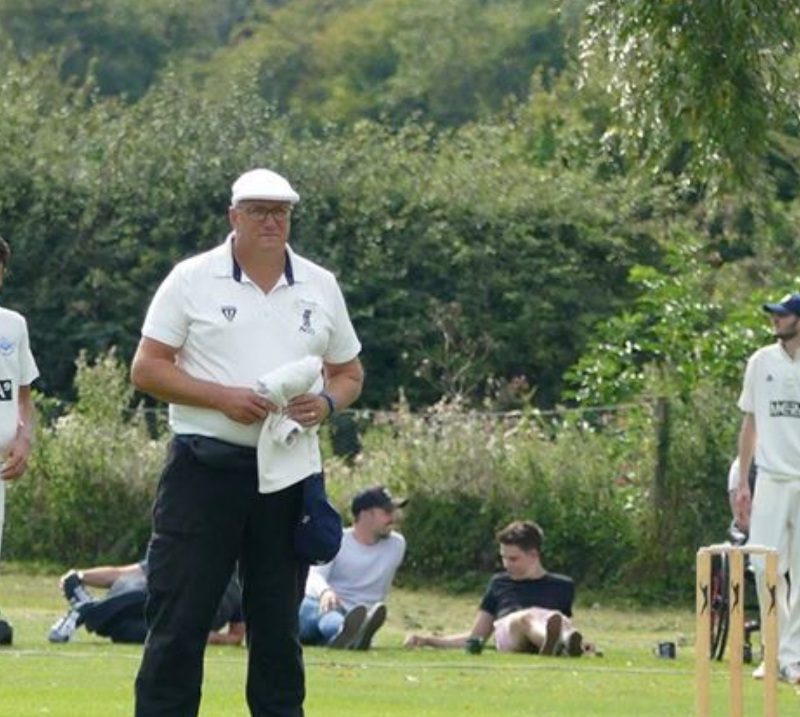 Club cricket has its fair share of those like Jonathan Corcoran who live for their cricket and wear many hats.
Secretary at Knaresborough Cricket Club, Yorkshire U15 Development Team Manager, cricket umpire in Yorkshire's ECB Premier Leagues plus the York Senior League and an ECB tutor teaching and encouraging umpires.
Still, Jonathan found time to catch up with Cricket Yorkshire before an evening first aid course.
On the agenda was discussing life in the middle in the context of cricket umpire recruitment challenges and new MCC law changes for 2018 on discipline.
How officials will interpret and respond to bad behaviour now that they have more punitive measures in their remit will be one to watch.
How will captains and their teams adapt accordingly – or won't they?
There is a growing issue in leagues concerning umpire recruitment; something I've covere before when I asked: would you become a cricket umpire?
In the wide-ranging interview for the Cricket Yorkshire podcast, Jonathan discusses the role of Harrogate Cricket Development group and how it is a localised bridge between the YCB and the clubs.
Self-funded, the Harrogate branch of these cricket support groups have facilitated everything from school coaching to child welfare training and clubs would do well to tap into these hubs as places to exchange ideas and a forum to seek solutions.
HAVE A LISTEN: CRICKET YORKSHIRE PODCAST
PLEASE SHARE THE ARTICLE USING THE TWITTER/FACEBOOK BUTTONS BELOW!
It's a request I make with all of my articles but you can massively skyrocket how many see Cricket Yorkshire articles by sharing this article via the Twitter and Facebook buttons below.
It's a source of pride – and greatly appreciated – that many articles here on the website are sped around the globe thanks to all of you.
The new Cricket Yorkshire podcast is less than a month old but already attracting hundreds of listens and it's all part of the effort to bring you a variety of ways to enjoy the online journalism.
Latest posts by John Fuller
(see all)