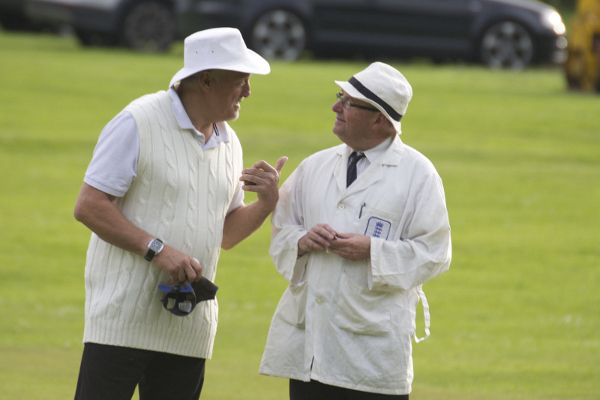 With friendly fixtures likely outdoors in Yorkshire from April leading into league action, every cricket umpire across the land is dusting off their white coats, rummaging for ball counters and reacquainting themselves with the finer points of Duckworth-Lewis-Stern.

**

There have been the usual appeals crossing my @cricketyorks Twitter timeline from leagues promoting their cricket umpire education courses and clubs and leagues making pleas to source umpires for the 2017 season.
It made me wonder whether the struggle to find enough cricket umpires is just an annual slog; whether it is now more difficult to find those willing to stand out in the middle and in the context of the MCC recognising escalating bad behaviour, who would want to keep doing it?
The umpiring picture across Yorkshire will vary from region to region but someone well known in South Yorkshire cricketing circles with an umpiring pedigree and no shortage of informed opinions is Terry Bentham.
Terry felt like the ideal man to assist in the debate around club cricket umpiring given he has done it for 40 years from his beginnings in the Doncaster League in 1975, then the South Riding League (now the SYSCL) a year later.
As an umpire, some of Terry's career highlights include being on the Minor Counties List, the ECB 38 County Competition Panel, umpiring three Yorkshire Area Village KO finals and the latter stages of the National Club KO Competition.
Yet, it's in the administration of cricket where much of his impact has been felt here in Yorkshire relating to umpiring.
The qualifications and reputation of league cricket umpires may be taken for granted now but there wasn't always formal help available.
Twenty years ago, Terry persuaded the South Yorkshire Senior Cricket League (SYSCL) that all umpires should be members of the ECB ACO and hold a formal umpire's qualification.
There was opposition with the worry that this would negatively impact numbers of umpires – but no-one left and a template that carries through to today means better standards of officiating and more trust engendered with players.
**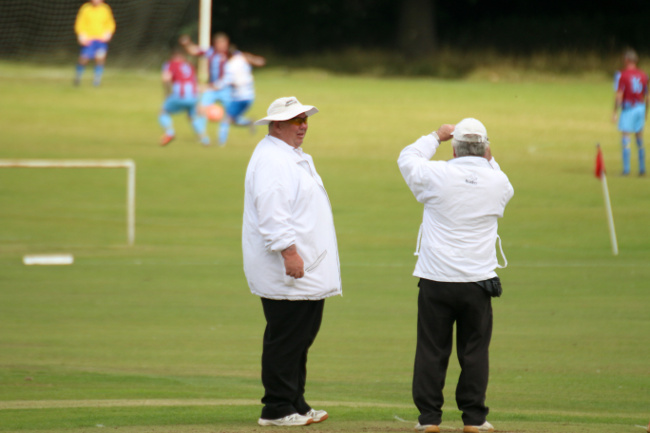 Our interview begins with a question: is there a crisis in the numbers of umpires in the recreational game?
It's not intended to be overly negative but there's merit in the discussion and it's something I hear frequently in club cricket circles.
Here's Terry's view: "I think there's a crisis up and down…I've got very strong views about this…we seem to get young umpires coming into South Yorkshire…we get good umpires where they can't see a pathway or progress."
One of the most serious problems, according to Terry, is that there are leagues in Yorkshire where umpires are 75 years old and in his words "they're hogging all the top games."
This umpiring bottleneck is delicate in that committed, reliable umpires are the lifeblood of league cricket but as their abilities wane around concentration and eyesight (it happens to us all), there needs to be a way of younger cricket umpires to come through and be rewarded with higher profile matches.
It sounds like the South Yorkshire Cricket League are benefitting from a fairer rotation system – I can't, hand-on-heart, testify to the practices (fair or foul) of all the leagues across the county.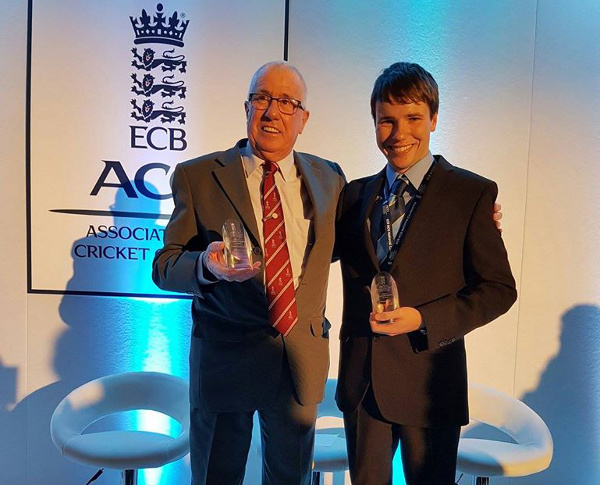 One such graduate is Jonathan Crabtree (pictured with Terry) – Jonathan is in his twenties and been under the guidance of the SYSCL for five or six years but now, due to his ability and mentoring, finds himself on the ECB's Premier League list.
That's not to portray everything as entirely rosy in South Yorkshire…in terms of having enough numbers, Terry admits the league are still short though they've recruited 22 newcomers for the 2017 season which will stand them in good stead – and keep up with the drop-out rate.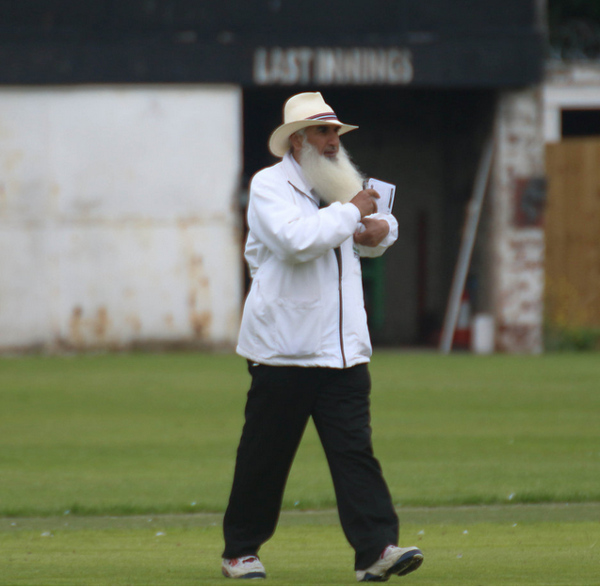 WHY WOULD YOU BE A CRICKET UMPIRE?

Ok, so what's the attraction for beginning a career as a cricket umpire? I'll be brutally honest, though I've talked to many umpires, who wouldn't swap it for the world, the notion of long hours, dissent and angst isn't for me.
Of course, bad behaviour is bound to play its part in dampening everyone's enjoyment of a match but in the interests of fairness, though there's evidence that it's escalating, it's not as if it's everywhere…but umpires still regularly cop unacceptable flak.
The most popular answer I get around cricket umpiring is that it's the best seat in the house and there's little to argue on that front – so, what does Terry say to encourage new umpires, particularly with younger cricketers?
"We tell them that if they're playing in a lower division…batting number nine or not getting a bowl, what we try to say to them is 'if you work hard at your game, you'll be able to umpire at a much higher level than you would ever be able to play at."
There's also a mentoring scheme in the SYSCL that goes beyond helping men and women to become qualified umpires.
Instead, they team up with an experienced umpire as a mentor to leads them through that potentially tricky opening season where it's all new and the learning curve is particularly steep.
One-on-one communication could well be the key to umpire retention in South Yorkshire too with newly qualified officials getting phone calls after the first handful of fixtures to see how it went and to talk through any controversy or difficulty.
**
We do touch upon the issue of on-field behaviour and Terry feels that it's not what he terms 'a little flare-up' that put off umpires but the drip-drip effect when cricketers continually question an umpire's decision making over the course of a match:
"It's the constant niggling that annoys umpires. Every decision…are you sure that were wide? That's what wears them down. They're not prepared to have six hours of that…"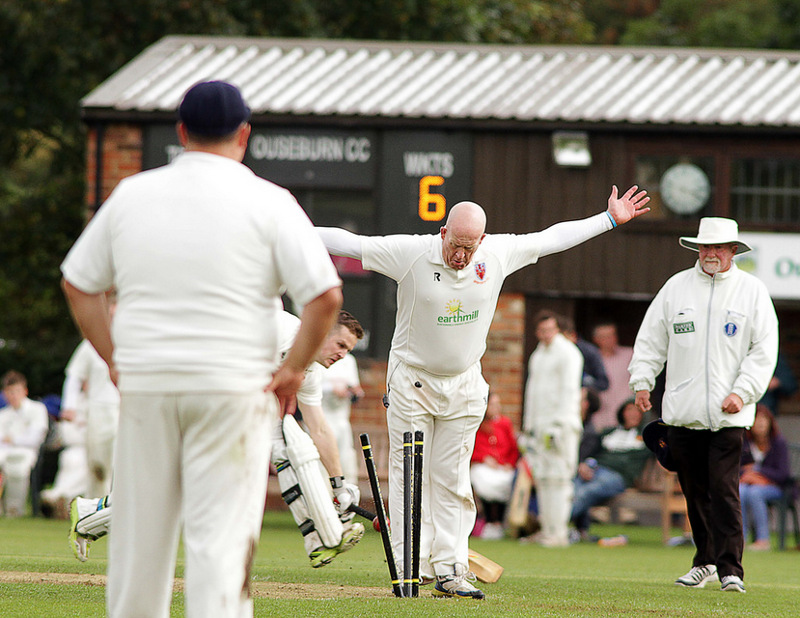 DIFFUSING SITUATIONS IN CRICKET MATCHES
Having played league cricket across numerous counties over twenty years myself, an umpire's personality goes a long way to extracting the venom from any controversy and Terry's advice rings true:
"We talk about knowing the laws but alot of it is man management skills. I think you can diffuse a situation with a smile and the odd word here or there."
He also makes the salient point around setting expectations before the match has even started with a meeting between umpires and captains.
After the coin toss, going over aspects such as bad language, interpretations of rain delays and any geographical oddities (or lack of flags) that make it difficult to spot where the ball has crossed the boundary all make it up front and fair before a ball has been bowled.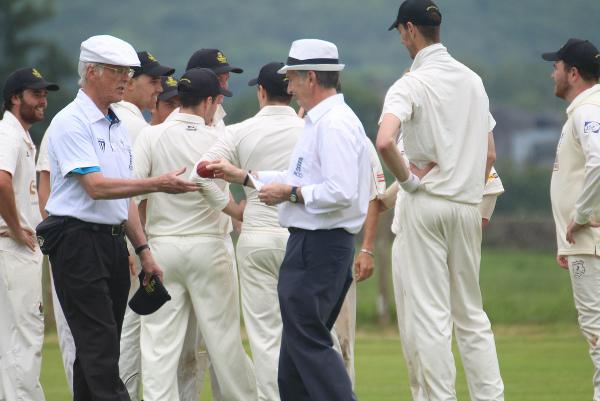 PROJECTING THE POSITIVES
It would be too cynical, not to mention entirely wrong, to write off cricket umpiring as something that has a niche appeal and is on borrowed time.
It's a way of extending a connection to cricket beyond playing the game and the chance to be experience sensational grounds, matches and cricket teas.
Meanwhile, the South Yorkshire Cricket League can approach the 2017 season with a degree of confidence.
There was a bit of kudos in the autumn, Terry was presented with a Honorary Life Membership and the Sheppard-Frindall Award for a Lifetime Achievement in officiating by the ECB Association of Cricket Officials (ECB ACO).
Meanwhile, Jonathan Crabtree (below right) was presented with the Young Official of the Year Award; becoming the first ever Yorkshire umpire to receive it.
**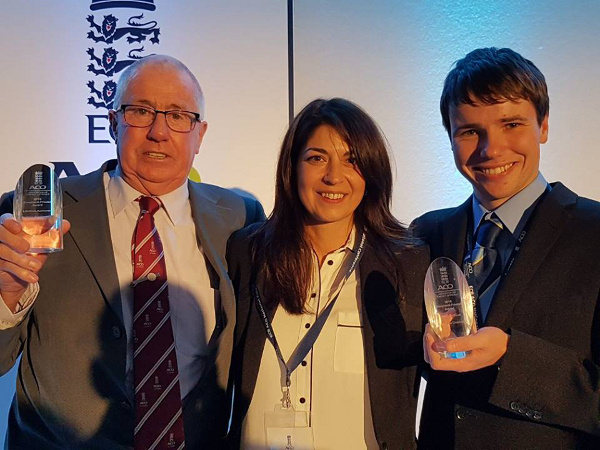 Evolving recruitment defines how cricket leagues and clubs operate and it felt only right to end on another positive, South Yorkshire umpiring story.
'Lina' Nenova is one of the SYSCL's new recruits for 2017.
She took a course in umpiring, coaching and scoring in Bulgaria a few years back and then came to the UK with her husband in 2016.
She contacted Terry via the South Yorkshire Cricket League website and attended the Level 1 course again to bolster her knowledge.
An impressive pass mark of 94% followed and she has since taken her ACO Level 1A; all of which sees her standing in the SYSCL, the Barnsley Sunday league and university ladies competition this summer.
We all need cricket umpires; we rely on them, give them grief and will miss them in our many matches, if they decide enough's enough.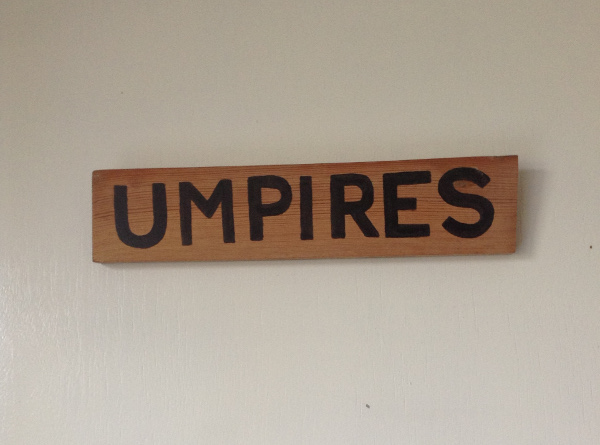 FIND OUT MORE ABOUT CRICKET UMPIRING:
To find out more about becoming a cricket umpire in your area, there's the Yorkshire Cricket Board's umpiring section of their website or visit the ECB Association of Cricket Officials for training and advice.
Go and talk to your local cricket club or cricket league if you're tempted and they'll be happy to help.
Here's to the men and women in white coats…
WHAT DO YOU THINK? HAVE YOUR SAY ON SOCIAL MEDIA!
If you enjoyed the article, please do share it via Twitter and/or Facebook using the buttons at the top and bottom of this page.
Also, share your views with Cricket Yorkshire about cricket umpires, what the challenges are, what your club or league situation is like or to thank an official who made a positive impression.
You can tweet @cricketyorks or leave a comment on Cricket Yorkshire's Facebook page. As always…thanks for reading.
Latest posts by John Fuller
(see all)