As one of an elite group of scorers in Yorkshire with a Level 3 qualification this season, Andrew Hinchliffe has found himself in the scorebox for Yorkshire Academy in the ECB Yorkshire Premier League North and as well placed as any to offer a perspective on their progress.
Yorkshire Academy continues to be a fertile ecosystem from which promising cricketers can develop their game and learn about themselves as young men on the pathway to (with graft, talent and luck) the county career they covet.
So, over to Andrew for the latest along with a flurry of statistical gems to bring you all up to date.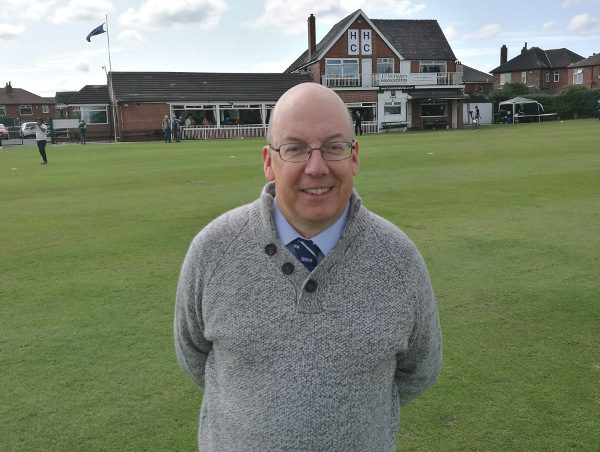 It has been a great experience to be part of the county set up and I have enjoyed visiting new grounds and making new friends with scorers at each club.
It's also handy as a networking exercise in my role as the Yorkshire County Scorers Officer.
Having the experience of scoring at former Yorkshire League grounds including Scarborough in an official capacity for the first time have been highlights of the season. I have many memories of watching Yorkshire at North Marine Road from a young boy to the present season.
There was a nice touch from Yorkshire County Cricket Club's Academy & Development Coach Richard Damms before the pre-season friendly match when he introduced me to the players in the dressing room before the start. It made me feel welcome and helped to get rid of any nerves!
As a result of his two centuries for the Academy and other good performances with Yorkshire 2nd XI, Harry Brook was given a Yorkshire junior professional contract and made his County Championship debut at Lord's in June.
He was also the captain of the England Under 19 one day team in a series against India that ended with a chastening 5-0 defeat. Brook missed one match, drafted in for Yorkshire's Scarborough Festival match against Essex, but finished with 49 down at Taunton in the fifth Youth ODI.
YORKSHIRE ACADEMY INDIVIDUAL/TEAM PERFORMANCES
Here's the statistical highlights so far in the season (league and cup matches but not the T20), after Saturday 19 August 2017):
The highest individual score of the season was by Harry Brook with 178 away at Woodhouse Grange (135 balls with 29 fours and 3 sixes) in the second league match of the season.

The captain Jordan Thompson is the leading run scorer with 564.

The highest partnership of the season has been a first wicket stand of 168 from 252 balls between Matthew Fisher and Ben Ainsley at Scarborough back in May.

The Academy's highest total of the season is 303 away at Woodhouse Grange (for 9 wickets) and at home to Acomb (for 6 wickets).

James Logan is the leading wicket taker with 40 and also has the best individual figures with 6 for 30 at home to Acomb
HOW ARE YORKSHIRE ACADEMY DOING IN THE LEAGUE?
Following the matches on Saturday 19 August 2017, Yorkshire Academy (150 pts) remain on the top of the ECB Yorkshire Premier League North, four points ahead of York (146) and Stamford Bridge (146).
With three fixtures to go, they will be striving for a maximum 30 points (10 per game on offer) to stave off their challengers and topple reigning Champions Harrogate who are back in fourth on 131.
Yorkshire Academy have three fixtures left (all midday starts) as the business end of league cricketing endeavours sharpen into focus. For all that's been before, it boils down to this:

Sat 26 August – Sheriff Hutton Bridge (a)

Sat 2 September – Stamford Bridge (h)

Sat 9 September – Easingwold (h)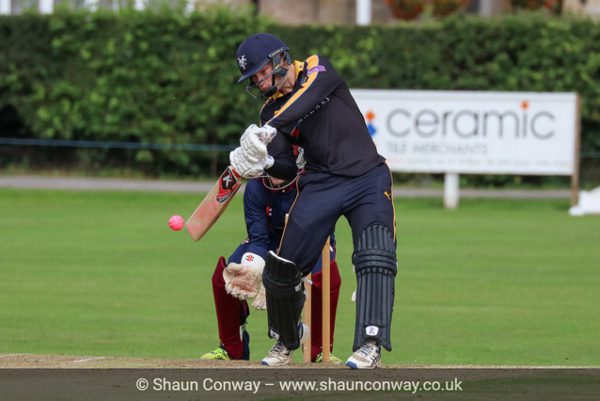 With regard to cup competitions in the Yorkshire League Cup, after beating Wakefield Thornes and Sheffield Collegiate away, Yorkshire Academy side lost to Harrogate in the semi-final. Meanwhile, in the T20 competition the Academy narrowly lost to York in the Final.
There have been several tight finishes which have resulted in victories all away from home. At Stamford Bridge in a low scoring match, it finished Yorkshire Academy 134 all out and Stamford Bridge 123 all out.
Away at York, the Academy won with York bowled out for 196 and the Academy won by 2 wickets with 2 balls remaining.
In another away match at Hull, the Academy totalled 216 for 9 and managed to take the last Hull wicket with 9 balls remaining.
It hasn't all gone their way though. The Academy were also involved in close finishes which resulted in defeats, away at Harrogate and twice at home to Sheriff Hutton Bridge and Woodhouse Grange respectively.
With late-order drama, the Harrogate ninth wicket pair put on an unbroken stand of 86 as they chased down the target.
When the dust has settled on the season, there may be pause to look back on the ones that got away. At home to Sheriff Hutton Bridge, the Academy needed six to win off the last over with three wickets standing but lost by 4 runs.
At the Academy's Weetwood HQ against Woodhouse Grange, the visitors needed 17 off 2 overs with 2 wickets remaining but managed to win with one ball left.
Sometimes, bowlers have come under the pump in this very competitive league.
In the fixture at Driffield Town, Tom Kohler-Cadmore hit five successive sixes from the first five balls of an over before being bowled for 49 off the final ball. Tom's innings came from only 18 balls with 8 dots and included 3 fours and 6 sixes.
Encouragingly, several of the Yorkshire Academy squad have also played regularly for the Yorkshire CCC 2nd XI team this season and I hope will progress further to make a career in cricket.
At times during the season I have had to pinch myself. One day I may be watching some of the young stars playing for Yorkshire and then a few days later they are playing for or against the Academy in a match where I am scoring.
To keep everyone in the loop, I print off scorecards for the coaching staff and players and also send a report which is put on the Yorkshire County Cricket Club website after each match.
I have thoroughly enjoyed every minute of the season, visiting new clubs, meeting new people and watching an excellent standard of cricket every week and having the opportunity to score on a weekly basis for the best young cricketers in Yorkshire.
BY ANDREW HINCHLIFFE & JOHN FULLER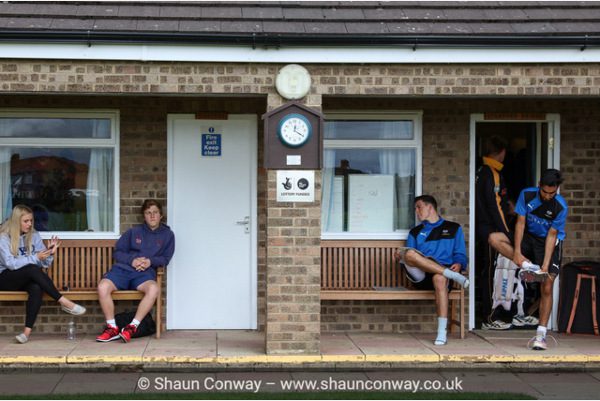 WANT TO KNOW MORE ABOUT YORKSHIRE ACADEMY?
Have a read of Cricket Yorkshire's interview with Richard Damms, Yorkshire County Cricket Club's Academy & Development Coach.
You can also check out the current ECB Premier League North table for the full picture and get the latest from the Yorkshire County Cricket Club website.
Thanks to Shaun Conway for use of his photography. He is associated with Sheriff Hutton Bridge CC and has a breadth of stellar league cricket photography: http://www.shaunconway.co.uk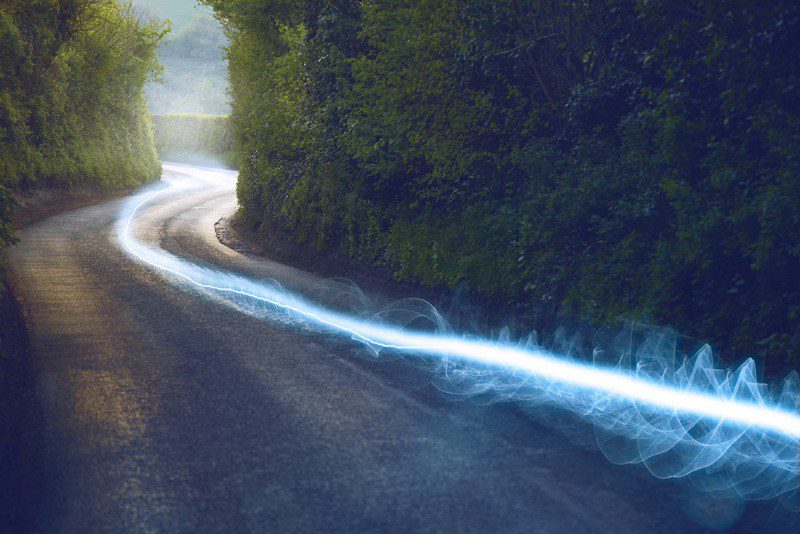 LIKE THIS ARTICLE? PLEASE SHARE IT!
Regular readers of Cricket Yorkshire will recognise this clarion call but if you enjoyed this read then with a quick click, you can help spread word about Yorkshire Academy by sharing the article. Just use the Twitter and Facebook buttons below!
The goal of this website is to bring you fresh cricket journalism and showcase the breadth of Yorkshire cricket and there's plenty more coming up so add CY to your favourites.
If you use social media, you can follow @cricketyorks on Twitter and 'Like' the Cricket Yorkshire Facebook page for breaking news, inside info I glean from the game and the inevitable discussion of cricket teas. Until next time…
Latest posts by John Fuller
(see all)