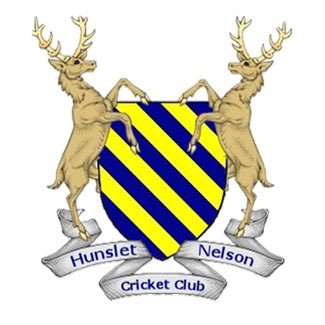 Last July, volunteers from Hunslet Nelson Cricket Club discovered a case of vandalism that really needed to be seen to be believed.
Carol, the club's Welfare Officer, arrived for a junior match to learn that a 12ft portion of the artificial pitch at their Gipsy Lane ground in Beeston had been ripped up and stolen.
This was no minor inconvenience given the cost to replace the synthetic surface, the fact it was now useless as a match wicket and then the sad reality sinking in of being targeted.
I wish it wasn't so but stories like this one happen more often than you think across club cricket. I've showcased the case before of Kirkstall Educational CC, their repeated break-ins and trail of destruction.
Then, who can forget Sicklinghall and the fire that razed their HQ to the ground? As always in this, it's the volunteers and club members who have to clear up, source replacement funding, replenish and repair.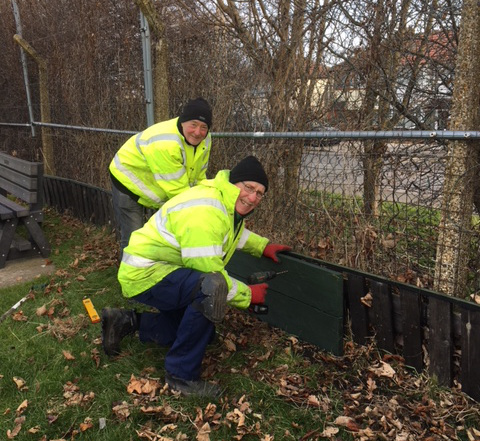 For this Bradford Premier League club, the immediate concern was getting the game on and not disappointing young cricketers for their showpiece. Hunslet Nelson Cricket Club Secretary Brian Calverley (above) takes up the story:
"It was an under-thirteen final. Of course, it was dangerous and we couldn't play on top of it so we made the boundary really short. The final went ahead and in the meantime, I phoned Marshall Wooldridge who were excellent."
You'll see that Hunslet Nelson came up with their own tongue-in-cheek guardian, Fred the umpire scarecrow.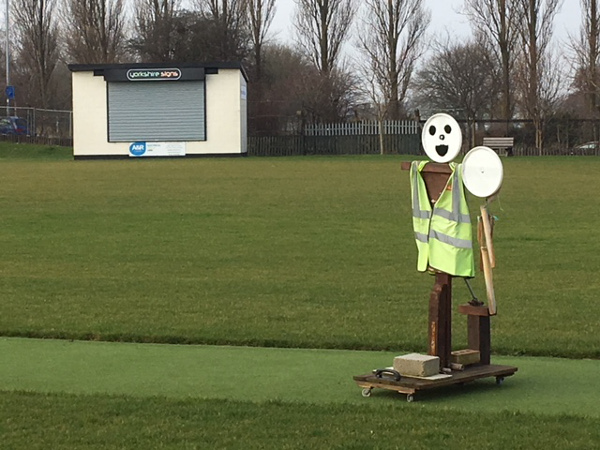 We all cross digits that this kind of thing won't happen to our club but if it does, the best-case scenario is that there is suitable club insurance in place and that you can get back on your feet, whether it's from flooding, tyre marks trashing the square or burglary of ground equipment.
A partnership with Marshall Wooldridge, the Yeadon-based insurance brokers who run the ExtraCover insurance scheme for cricket clubs, has allowed Cricket Yorkshire to explore some of the issues relating to cricket insurance in a previous article.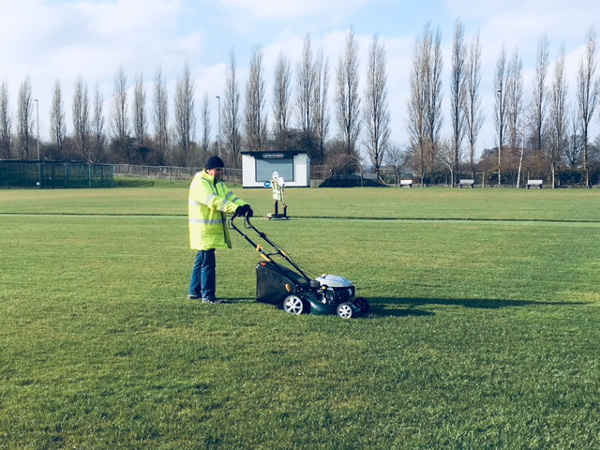 Making a claim
This time, we'll look at what happens when disaster strikes (to be gloomy for a brief moment) and how it can all turn out ok (phew) if your cricket club is adequately covered.
From my discussions with Extra Cover Insurance at Yeadon, their focus is on providing comprehensive cover to remove peace of mind.
After all, they are cricket people through and through and understand the game's demands on clubs having offered cricket-specific insurance for decades.
So, what was the process and solution for Hunslet Nelson Cricket Club?
Having reported the incident to Extra Cover Insurance on the Wednesday, the insurer offered to get in touch with a cricket surface supplier and that introduction paved the way for a rapid turnaround in a matter of days.
According to Brian Calverley: "On the Friday, ClubTurf had actually laid the carpet and if they hadn't have done, we couldn't have played senior cricket on the Saturday or a junior festival on the Sunday."
Hunslet Nelson don't actually play that many games on the artificial itself though it's useful for outdoor nets. They have a large cricket square (17 pitches) and the artificial was slap bang in the middle so it presented a central hazard.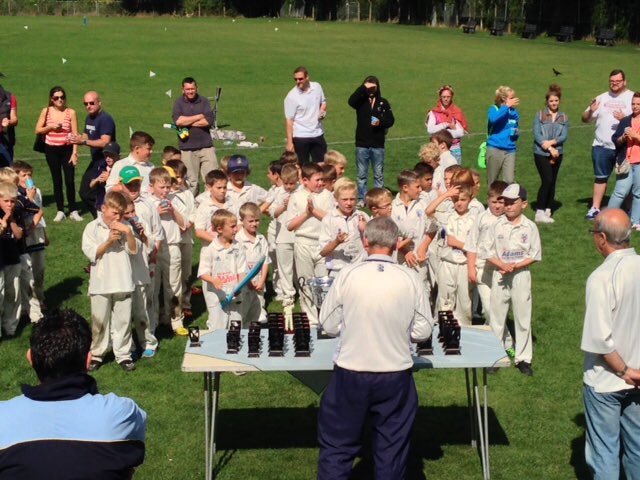 With five junior teams, three senior teams and various festivals and finals happening in any given month, there is plenty of cricket on in this area of South Leeds so speed was of the essence and thankfully got sorted.
As Brian put it: "The point with insurance is that you just never ever know when something's going to happen. For all the best will in the world, you might think it's wasted money but it's not. If anything happens like an injury or an accident then you're covered."
In the case of Hunslet Nelson, audacity knew no bounds as the thieves climbed over the fence in broad daylight between 11am and 6pm and neatly cut out the carpet piece.
Their cricket club try to minimise risk with padlocked perimeter fence, shutters on windows and the usual precautions.
However, it still didn't stop someone trying to break into their containers at 2am and only the good fortune of having a cricket club member (who was having a walk before a 4pm work shift) disturb the attempted burglary prevent another headline.
Tales of chasing off miscreants aside, Hunslet Nelson Cricket Club are feeling confident ahead of the 2018 season and have added a Sunday side and under-19 team to their growing cricketing offering across the age groups.

Get free advice:
For a cricket club insurance quote, expert advice, sorting out cover and settlement of claims for your club, just get in touch with Mark Dearden, David Barker and Helen Kincaid from the ExtraCover team:
Marshall Wooldridge Ltd Insurance Brokers
14-16 Ivegate
Yeadon
Leeds, LS19 7RE
Tel: 0800 289301
Fax: 0113 239 1296
Email: [email protected]
Web: www.marshallwooldridge.com
Further info, specifically for cricket clubs, can be found here:
http://www.marshallwooldridge.com/sports-insurance/extracover-cricket-club-insurance/
**This is a sponsored article for Extra Cover Insurance – if the mood takes you, click to read Cricket Yorkshire's policy on sponsored content**
Latest posts by John Fuller
(see all)