In the second part of Cricket Yorkshire's new column, it's all happening at CYHQ from festive food choices to signing India's captain.
Monday 23 March

This is actually happening. We are now in full lockdown as a country. It's not that I thought the mayhem from the coronavirus was merely a grim nightmare I'd awake from, but this is surreal. 
Yet, it feels more sinister (if entirely appropriate) when the government actually orders you to stay indoors for your own safety.
It's to limit the surge of COVID-19 and by the evening, as the Prime Minister was talking tough on TV, I had developed a hacking cough and aches and pains.
As someone who requires a flu jab annually, I'm more at risk than those with a fully functioning immune system so the Fuller household was on high alert. 
Our dwindling supplies of Lemsip were taking a hammering and I was on strict instructions to take it easy and eat any remaining chocolate in the flat. At least I think that's what my personal physician ordered.
Mrs Fuller is finally feeling justified at the 59 packets of paracetamol we have cluttering up the drawers, now there's a global pandemic. 
In fact, while I was in something of a denial that things would get out of control quite so quickly, we are fortunate my savvy wife did a limited shop of dried goods before Sainsburys and every other supermarket stopped deliveries.
As we are taking the precaution that I might have coronavirus, neither of us can step outside for at least a week and we're low on some supplies.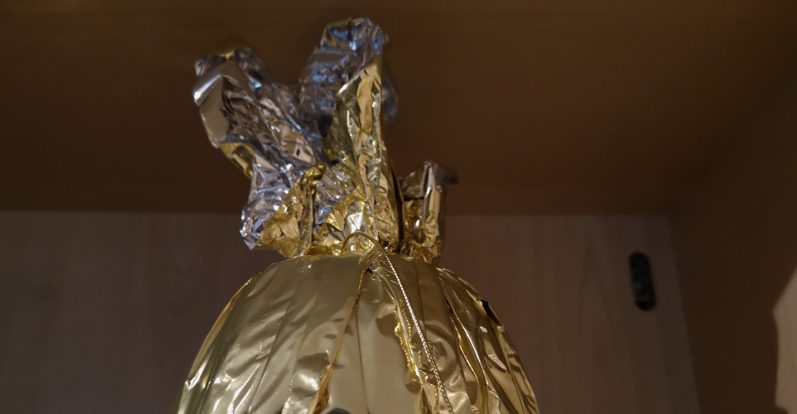 We are seriously considering a Christmas pudding for lunch. It has an eat-by date of 20 April and has resided at the back of the cupboard for a few December festivities.
Wrapped in gold foil like a giant Quality Street toffee, it looks tempting but I am not fooled. Give me a mince pie at Christmas any day.
There is also a bag of frozen Quorn that has sat in our freezer for months. It may even come to that.
Eventually, getting food is a concern if you're not meant to step outside. At a time of enormous uncertainty for the job market, a courier might be the most sought-after role in the world right now.
All those couriers who used to ring and leave our parcels outside were years ahead of their time, as it turns out. We're fortunate that those who've dropped off for us since this all started have been the picture of courtesy and understanding as we call through the door that we're self-isolating.
'Alright, pal' comes the cheery reply.
Thursday 26 March
A frustrating week of wavering health – but if this is coronavirus, I have the very mild end of the spectrum. My cough sounds like I've been smoking cigars since birth and I had a few days of flu-like symptoms but that quickly passed.
It's been a bit of a rollercoaster. See what I did above? The Photo Booth app with the effects on my iMac is rough and ready – but you get the jist.
I'm not out of the woods but cricket is at the forefront as always. It will take more than a global pandemic for me to stop thinking about my favourite teas or the wooden benches of the Scarborough Cricket Festival in an idle moment.
Boredom is proving its own series of hurdles to overcome. You get to that frame of mind where you're feeling a little better in yourself so rest and being sensible becomes a little tiresome, somewhat ironically.
I have devoured many hours of Netflix, passing through a phase of running documentaries and turning to The Test on Amazon Prime about the Australian cricket team's push for redemption.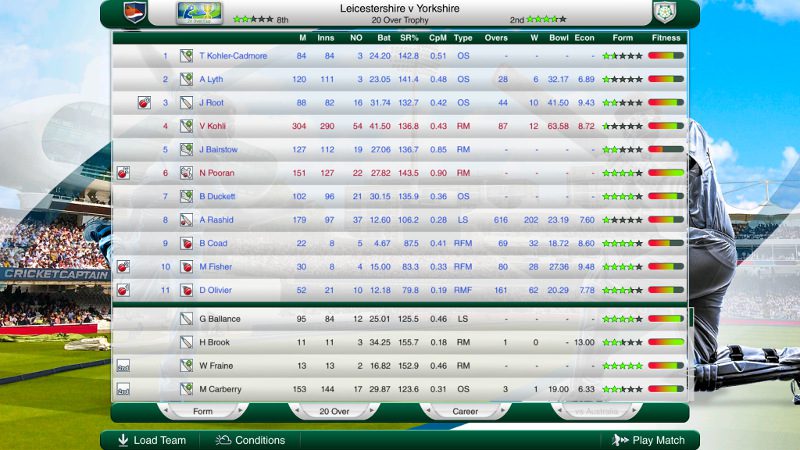 One low-energy pastime has been Cricket Captain; a cricket management game where you oversee the fortunes of a real-life professional team like Yorkshire County Cricket Club and try to steer them to trophies.
Mornings and afternoons slip by effortlessly. Yorkshire win the County Championship in 2021. Ben Coad and Will Fraine get picked for England. I sign Virat Kohli as the main overseas player for the White Rose and he breezes past 1,000 runs for the season.
Duanne Olivier and Kesh Maharaj get a bucket-load of wickets between them but the South African quick tends to be out for a few days with a cold in April. It is all escapism from the realities of the pandemic of 2020.
There is a whole new dictionary due to coronavirus. Terms like social distancing, social isolation, lockdown and furloughing speak to a new way of living – at least for now.
Yorkshire County Cricket Club have put the majority of their staff on furlough which means they'll be paid 80% of their salary up to £2500 by the government, but cannot work in the meantime.
Of course, for those of us who work in cricket as freelancers and/or running our own businesses, it is a supremely weird time.
Those who I normally work with (such as the Yorkshire Cricket Board) are at home and in a state of frozen employment while recreational players and clubs are still working out their own situations so interviews are off the table for now.
There's not much to say except to note that everyone is indoors, trying to consider the implications on their lives, work and way of being. I am tussling with how best to serve everyone at this time through the Cricket Yorkshire website and keep people entertained and informed.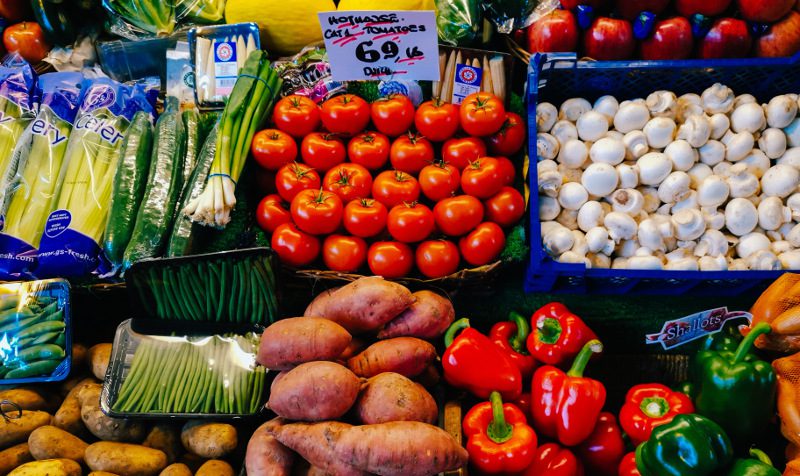 Budgets have been ripped up and I really have no clue as to the next 3-6 months. That said, I have some employment to keep me ticking over for now and it's a case of being open to new opportunities and ways to earn as a writer or in the world of cricket in future.
In other news, we don't have to eat the Christmas pudding from 1970. A local farm shop is doing deliveries which has got us dancing with delight in our flat.
The prospect of fruit and vegetables again is a giddy one indeed. There's also a cafe in the town that is delivering so we've signed up for quiches, cornish pasties and scones the size of bowling balls too.
The way coronavirus is affecting us all is so nuanced and complicated but I really feel that we should be supporting businesses in our local area as much as we can.
Supermarkets will ride this out, however long we're all in shutdown, but many cafes and shops will already be seriously worried.
Cricket journalism is a strange place right now. There is plenty of reflection and looking backwards at past matches…why not, given we have absolutely no idea what next week, month or year could look like.
The question on everybody's lips is: will we see any cricket this season? If I'm being brutally honest, I can see England games behind closed doors at some point and streamed into our homes. 
The recreational game might be a bleaker picture. I struggle to see how circumstances will have changed in the next few months to allow us all to return to meeting in large numbers and socialising.
Given it's not even the start of the season yet, cricket bosses are rightly holding fire on calling time on seasons as others in winter sports like football and hockey have done.
I'd be surprised if there is any domestic recreational cricket in the UK this year – but I really hope I'm wrong.
Monday 1 April
Waking up for a new working week is as if we are in an alternate reality. In fact, we ARE in a new time zone. The clocks went back so there is an extra hour of light as British Summer Time begins.
It should feel like the cricket season has arrived. I should be planning which cricket clubs to visit, what plum fixtures are in April but that will have to wait.
I spent Monday an hour out of step, with my alarm clock resting on its side in need of a battery change, so blissfully unaware anything had changed. Life has developed its own indoors pattern and time is largely irrelevant.
I am starting my second week of theoretically having coronavirus and most other symptoms have vanished but the barking cough and breathing difficulties are very much constant companions.
It is not serious in the scheme of things but I cannot do anything more strenuous than walk across a room without panting like a thirsty hound.
Lest you worry, I am a long way from those admitted to hospital but working is (currently) possible only in short bursts which is no drama.
**Coming soon: The third instalment of my weekly column: Shielding, meringues and a home-made bowling machine.**
Image credit: World is Closed by Edwin Hooper
Did you like this cricket column? Stay in Touch!
Sign up for more updates with our popular newsletter below – you can get a free download of our guide, '6 Ways to Get Your Cricket While The Season's On Pause'.
Latest posts by John Fuller
(see all)