Arriving fashionably late at Bradford Park Avenue cricket ground, St Chad's Broomfield Women's XI were batting. The Leeds-based side, on Otley Road, hadn't won a game this season but were off to a flier here at 60-0.
The visitors clearly meant business, with three coaches in attendance, and they'll have been pleased with the way the top order hunkered in.
Rachael Jones (30) and Holly Cowper at three (34), supported Sophie Jacobsen's half-century (55) as St Chad's breezed past their previous highest team score with the bat en route to 178-6 off 30 overs.
A few observations. I like to sit and photograph on the ground as it can give you a different perspective. It wasn't long until I noticed that there were bees everywhere; landing on the pockets of clover that were spread across Nasa's immaculate outfield.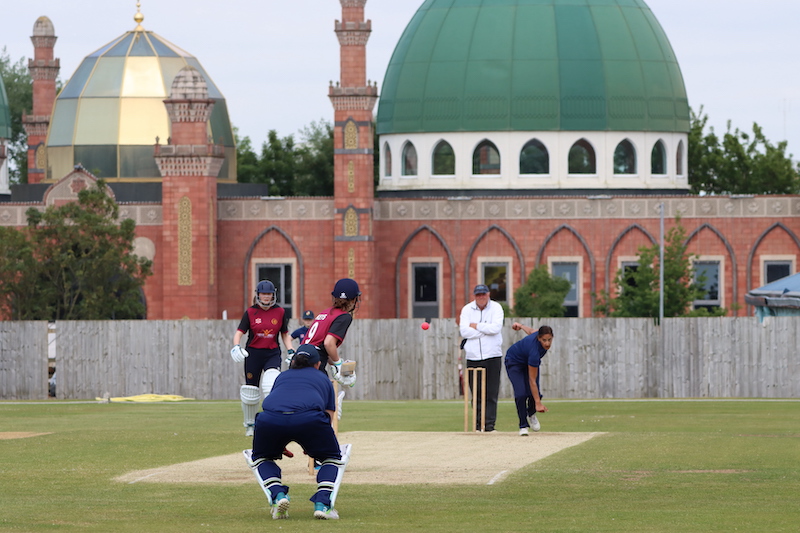 For a while, there was also a huge flock of seagulls circling; a fish factory I didn't know about in the city centre? Actually, it was another convenient food source. Beyond Powell Avenue, sits Horton Park with lots of hungry humans doubtless picnicking in the sunshine.

As St Chad's progressed, aided by Caitlin Bryne's unbeaten 28 to keep the momentum up, Bradford Park Avenue Ladies were sticking at it. Plenty of encouragement for each other, nice to see.

Bea Tootill provided a sting in the tail with 2-31 and the other wickets were spread around as eight bowlers were thrown the ball at one stage or another.

There was a flashpoint or two in a game that clearly mattered to both sides. This was BPAL's first home game of the season and they were near the top of the League, while St Chad's just wanted that precious W.
I don't like to criticise officials but the umpire may have stubbed his toe on the way to the game, seemed a bit grouchy with the players to me. He was pressed into service quite a bit to call various wides and no-balls but the latter were accidental looping deliveries.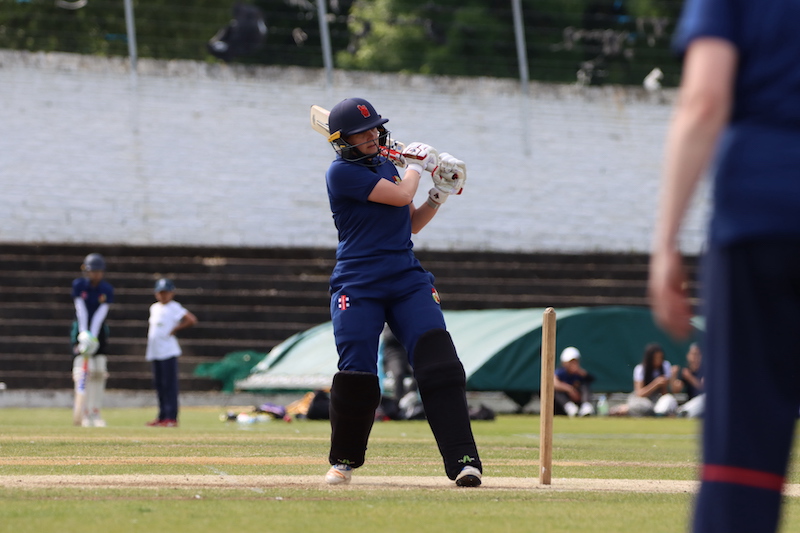 With a tough target to chase, Kirsty Gavillet was always going to be important to the home side's reply. The opener's dismissal for 23 brought whoops of delight from St Chad's; echoed by one of their coaches who sat in the stands and screamed what I think might have been encouragement.

At one point, I was going to call an ambulance as I figured he must have broken his leg; a lone howl reverberating round this historic empty stadium.

On the field, St Chad's were impressive; they had an energy to them, a snap to their fielding and backed each other up.

Holly Cowper's spell of 2-19 was probably the pick although Rachael Jones' 2-23 at the end proved crucial in stemming Bradford Park Avenue Ladies' late resistance.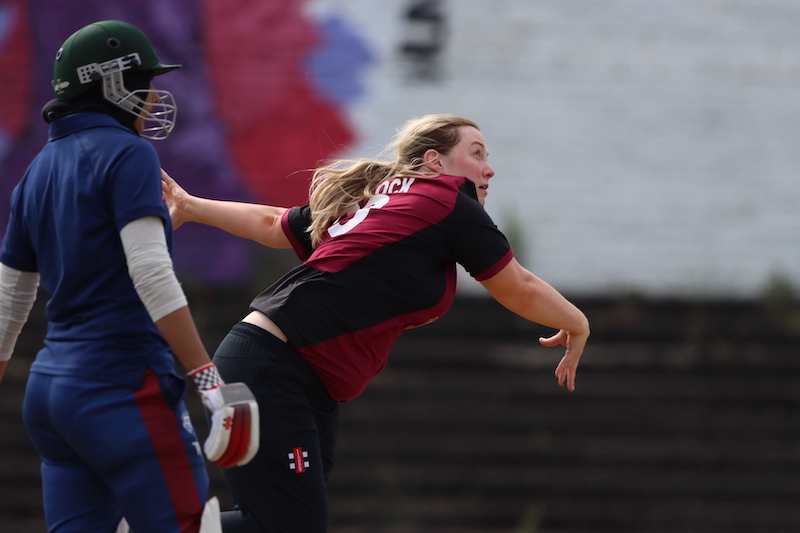 Wickets fell regularly but the home side chipped away, never fully out of things, especially with Deepa Chukkapalli's 31 in the middle order. Nadia Nazir's cameo of 17 off 24 balls racked up the tension but her dismissal, late in the act, swung it again.

A mention too for Maryum Butt who finished unbeaten on 18 and brought things closer than BPAL probably thought was likely. But it was too much in the end as St Chad's Broomfield claimed their first win – by 16 runs – and are up and running.

There was a moment of confusion near the end when a wicket fell – something to do with if the new batter should be on strike for the next ball.

Believe the refreshed law says that a new batter always faces the next delivery unless the wicket falls at the end of an over?

An unedifying shouting match between umpire and St Chad's coach in the stands wasn't a great look – especially as both sets of players had conducted themselves impeccably and demonstrated skill with bat and ball.
No matter, cricket was the winner, as they say, and I got the chance to put the world to rights with Nasa Hussain, Groundsman, Sky Sports guest at the Lord's Test and future headline act at the Bradford Literature Festival.

League Table: WEST YORKSHIRE WOMEN & GIRLS CRICKET LEAGUE | Division 1 Women's (Hardball)

Match Photos
Latest posts by John Fuller
(see all)