Simon Barraclough, Secretary of Morley Cricket Club in the Bradford Premier League, offered his thoughts on what coronavirus has been like for his club and looks ahead.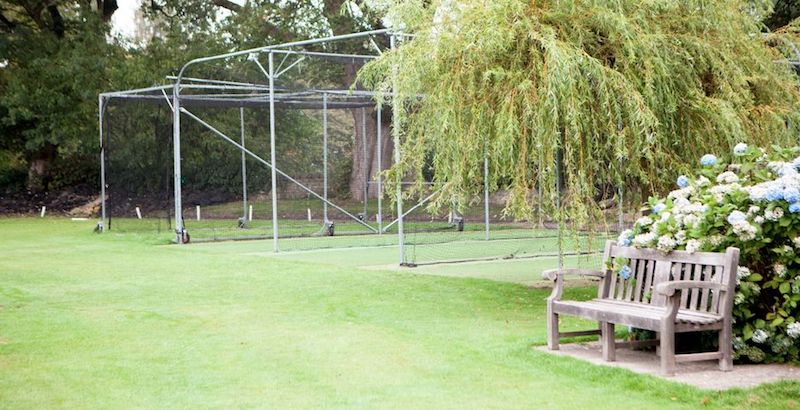 Give us a snapshot of what it's been like as a club official? What has Morley CC been doing?

I'm writing to you on another sensational day for cricket! Alas, it's not possible although it is getting increasingly confusing with a clear disjoint between government advice and sports governing bodies' thinking.
I see both ECB and FA have this weekend had to send out emergency updates to curb enthusiasm after frankly unhelpful government updates.
On the same day as we all see packed countryside lanes and overflowing beaches, it feels premature to be inviting larger groups to now train together. Surely a big shout for absorbing the facts and dare I say the scientific advice over the next two weeks to see if any increase in 'R' on its way?
For Morley CC, the lockdown couldn't have happened at a much worse time. We had just completed our largest ever refurbishment project of our main bar.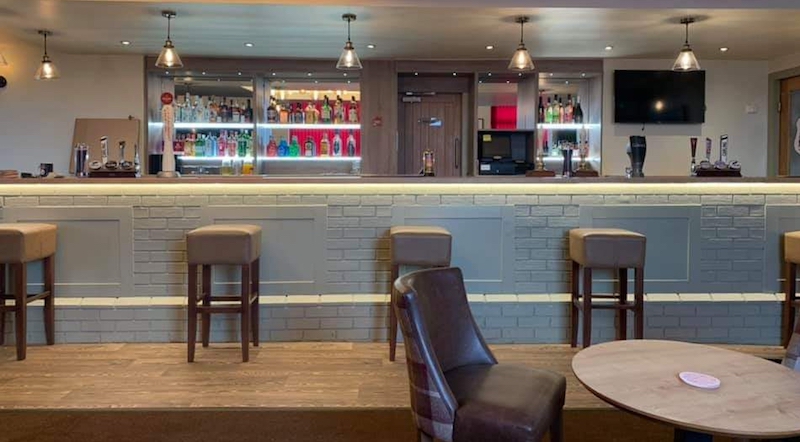 A project that has transformed the old Members bar into a modern, comfortable bar with the aim of attracting the sporting teams – but also reaching out to the local community and making Morley CC the place to bring their families throughout the year.
In common with many cricket clubs we are blessed with the biggest of beer gardens, so why not use this as a selling point?
The first priority was to mobilise the committee and look at the financial position of the club. Cashflow forecasts were quickly put in place, the cellar closedown management strategy was developed including stock considerations.
There was also the important job of working with suppliers to help sustain the club over what was looking like (and probably still is) 3 months of close and 6 months of severely damaged business.
To give you an idea, cashflow initially without any support would have got us through to the end of July….perhaps.
Encouragingly, suppliers were often quick to support with accounts on hold, monthly subscriptions removed (Sky notably very quick off the mark on this) and invoice payments deferred.
The government also then stepped in quickly to provide comfort and ease stress levels with their grant funding and furlough scheme in particular, which allowed us to retain all of our casual bar staff.
That was an important step for us and sent a positive message out to staff and members. We remained organised and keen to find financial support where we can.
We have been very fortunate, mixed with some hard work in applying, to get a loan from the ECB and a grant from Sport England. These specifically designed to support our fixed costs and the cost of maintaining the ground.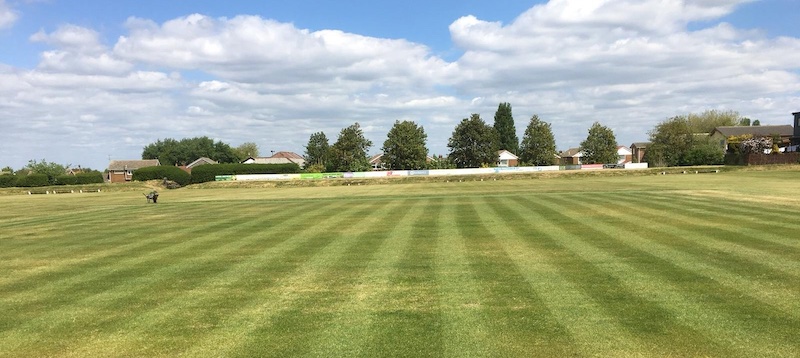 As a result, as we sit here today, we look in a decent position. However, over our shoulder is the likely scenario of not being able to hold parties and functions for the foreseeable future and perhaps even into 2021.
As we have moved through lockdown, the key focus areas have been to continually engage with players, parents, supporters, sponsors and the local community.
In addition, we could take the opportunity of this extra time to get the ground looking better than it has looked in the last 20 years.
Just as important was to use the time to recognise our volunteers with a series of volunteer profiles running across the website and social media.
On the ground, we have a new groundsman this year and his fresh ideas have invigorated the volunteer ground team.
They've worked tirelessly on the square, outfield, nets and boundary areas.
I think it has been a good outlet for some of these guys during the early part of lockdown when maintaining a ground in magnificent solitude was a massive help mentally.
We've had a few success stories on engagement with the first being the innovative online match simulation games run by 2 of our younger 1st team players, Harvey Lockwood and Matthew Dowse.
The last one of which raised £540 for the club as well as creating a bigger social media following and the all-important player banter. There was even a rumour we had a post-match fines meeting.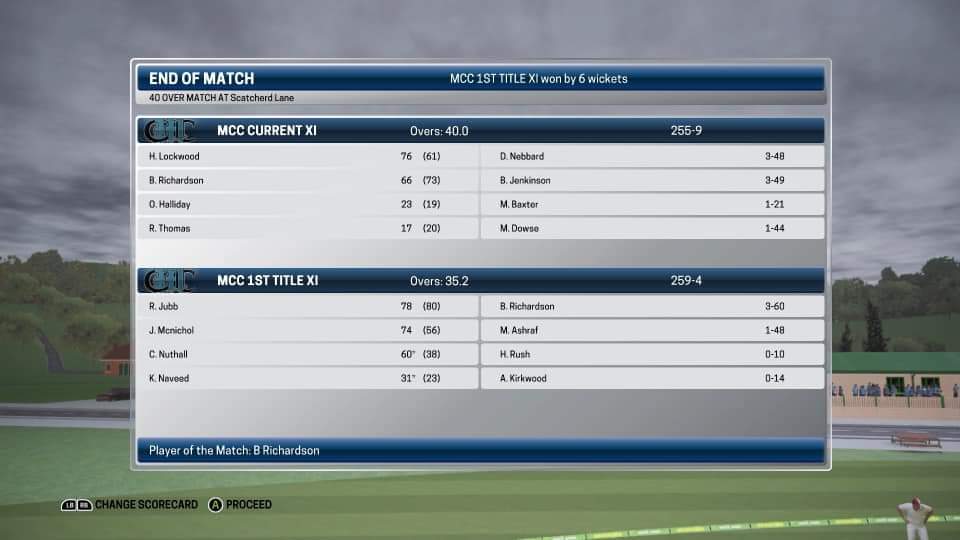 We also ran a series of Morley XIs through the years and this proved very popular with over a dozen contributors, and allowed us to re-connect with players from the 80s/90s.
Indeed, a reunion meet-up is planned once we come out of the lockdown. One of our contributors was a supporter of over 50 years, who lives on his own and this feature 'made his day' when he was invited to get involved.
We met up with him to talk through his team and it was a great Saturday morning listening to him reminisce about 10-wicket feats, colourful overseas personalities and controversial moments in the club's history.
Of course, we have tried to promote our sponsors through this period with website and social media advertisements.
The sponsors make a big difference to clubs like ours, so we thank them for their contribution and hope they are all doing ok and ready to flourish again after the restrictions are eased.

2. How do you feel about the delay to recreational cricket to August?
So, now we start to look forward. Our nets have re-opened to try more than anything to give people a mental boost and hit a few balls with a friend.
Prospects of play look better but as mentioned earlier, it may be a bit premature with some serious hurdles to overcome.
What I have found comforting is the stance of our 1st team skipper and senior cricket management team, who throughout have stressed safety is the priority and if we play senior cricket then great but more important is getting junior cricket underway in some format.
Especially for a community club like Morley, we like to promote the family feeling and keeping the juniors engaged now and for the future is imperative.
The impact of COVID-19 has the potential to cause serious long term damage, so the more we can do now to keep these young 7-15 year olds playing the game now, next year and in 5 years time, the merrier.
We have just launched a junior match online simulation tournament to get the young ones involved by designing their own team name and logo and then see their names in lights on the online scorecard and match day highlights. We hope it will be very popular.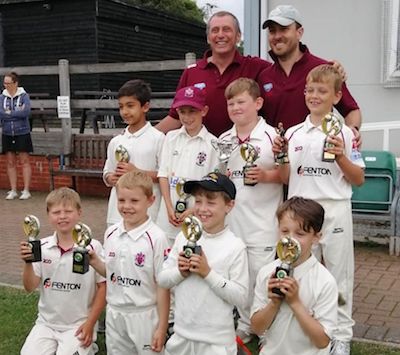 3. What impact will not playing this long have on Morley? How optimistic are you?
In conclusion, prospects of seniors playing this year now looks likely to me, with a six-game mini-tournament probably looking the favourite option but if not, we focus on the juniors.
We look to net indoors earlier and longer and probably will think about indoor cricket leagues, which may be a positive offshoot.
We will continue to work hard over the winter, improve facilities further and come back to a fabulous 2021 season.
Was this article of interest? Stay in Touch!
Thanks to Simon for giving us all a flavour of the work behind the scenes at Morley.
Cricket is showing signs of a little traction towards the return of competitive matches but we have a wait yet.
Latest posts by John Fuller
(see all)