In this guide, we'll consider a hot contender for the best cricket bat under £100 and explore the world of Kashmir cricket bats.
Discount: Here are Village Cricket Co's 5-star rated cricket bats made from Kashmir Willow.
---
Use CY10 at villagecricket.co for 10% off
Please note: If you click any links in this article and buy a cricket bat, I may earn a commission (at no cost to you). It helps with the running costs of this website and you'll be supporting grassroots cricket journalism. It will never affect the independence of the writing – thanks!
---
If you'd like to skip to a topic you like, just click the headings below:
Is a Village Cricket bat good?

Best cricket equipment under £100?

Is Kashmir willow good for a cricket bat?

Best junior cricket bats?

Best cricket bats for beginners

Cricket bat sale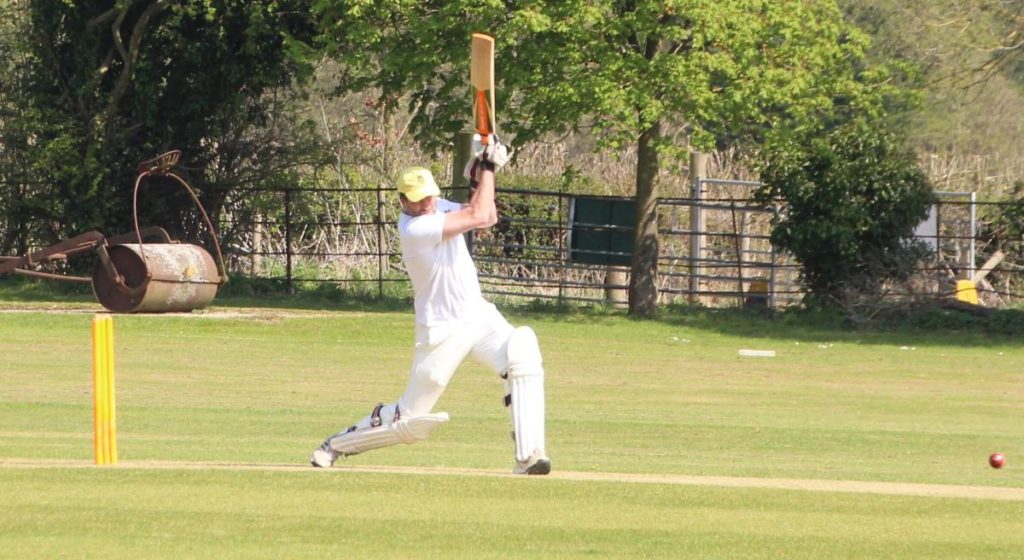 The best budget cricket bat is always the one that delivers the quality you need at the price you're after.

Ideally, it's the correct weight and pickup you want, has power and will last for years.

Not easy? You'd be surprised. Here in the UK, the price of cricket bats has shot up in the last 10 years (many bats are £200+) but there are still bargains out there.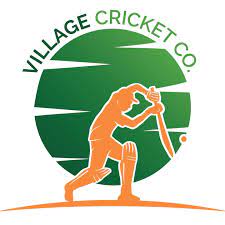 Village Cricket Co Bat Reviews

"I've just started playing cricket again and wanted to buy a decent bat, without it costing a fortune. The Village Cricket Co bat stood out thanks to its story and the positive reviews. Highly recommend giving Village Cricket Co a try."

Their Grade 1 Kashmir willow cricket bat combines a low price (£97 for adults, £47-£67 for juniors) with the quality of wood to score runs and enjoy your game. You can read their reviews, like this one from Martin of Chirk Cricket Club above, over on their website.
We've been working with Village Cricket Co since 2022 and if cheap cricket bats are on your radar then they are an excellent option.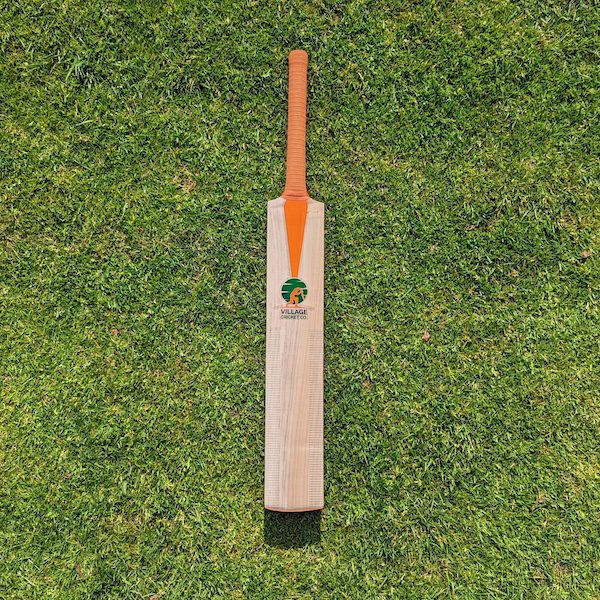 Is a Village Cricket bat good?
Village Cricket Co bats are well-reviewed, the Kashmir willow is grade 1 and you can't really argue with a cricket bat for under £100.
They can achieve this by making your choices very simple.
There are not lots of weights, shapes or bat handle colours. Here's what you get…
---
Their adult cricket bat has:
🏏 One shape and style
🏏 2lb 9oz
🏏 One-year warranty
🏏 Pre-knocked-in
---
Village Cricket Co offer their adult cricket bats (short handle or long handle) for just £97.
Their junior cricket bat has a variety of sizes (from £47). They now sell cricket pads too (£47) so you can look the part in stylish orange branding for not much at all, compared to other brands.
Best cricket equipment under £100?

Well, that's objective. There are lots of very good companies out there but if you're looking for the best cricket kit at that price – then Village Cricket Co are worth considering.

Ultimately, the best budget cricket bat is one that performs.
You may read the word 'ping' in reviews all over the internet – which is a description for how springy and fast the ball comes off the bat when you hit a shot.

You want a cricket bat that's not dead but you get good value for your shots.

---

Kashmir cricket bats are available at low prices – but you should always shop with a trusted retailer. I'd give this advice for English willow cricket bats too.

---

Looking for a Kashmir cricket bat for sale?
If you shop via Ebay or a private seller then there won't be the option to return it, if it's faulty. A second-hand bat can be cheaper but it's definitely a risk that's not worth taking.

Always pick a company that has a fair returns policy. With Village Cricket Co, there is a one-year warranty to put your mind at ease.

Is Kashmir willow good for a cricket bat?

Absolutely. If you pick the right quality of Kashmir willow cricket bat.

All cricket bats for sale come with the usual need to do your research first.

I'd recommend only buying Grade 1 Kashmir willow – whereas club cricketers could easily still use and enjoy Grade 2 or Grade 3 English willow bats.
But, they will still be much more expensive than Kashmir willow.

It really depends on what standard you play at and how much you feel comfortable paying for a cricket bat.
Best junior cricket bats?
Across the cricket bat industry, Kashmir willow bats are often sold for junior cricketers because:
They are lower cost
Juniors don't necessarily need the best bat
Kids grow out of equipment fast
At Village Cricket Co, they recognise that parents don't want to spend a fortune on a cricket bat. The founders, Freddie and George, want to make the game more accessible – by keeping costs down.
---

So, the junior cricket bat is ready to play – which means it has been knocked in by a machine in a factory. Like all of their bats are.

---

It is still Grade 1 Kashmir willow, grown in India, size 1-6 & harrow, with a free cricket bat case.
All for just £47-£67 (depending on the size your junior cricketer needs).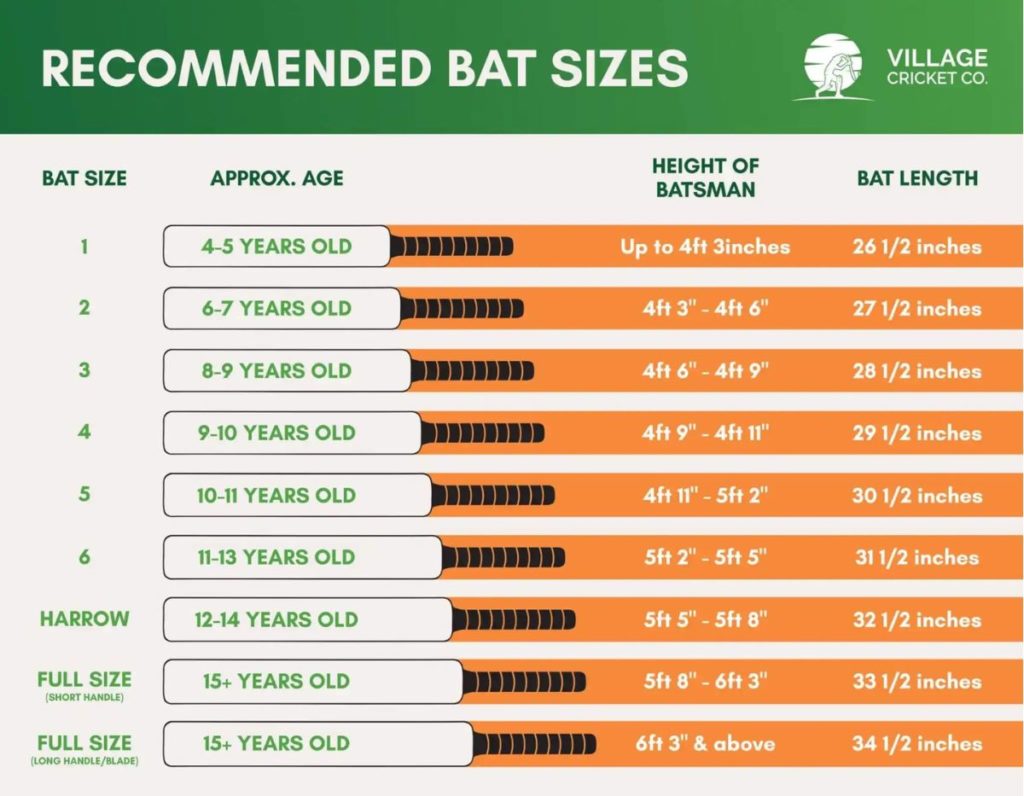 Best cricket bats for beginners

If you're new to cricket, you don't need to spend hundreds of pounds on a cricket bat, unless you want to.

So, the best beginner cricket bat is more about weight and how it feels to pick up.

If it's too heavy, you can't play your shots as easily or generate as much power and reward for them.

Is this the best Kashmir willow cricket bat? I don't think any one company can say that about their product – because buying a cricket bat is such a personal choice.

But for the entry-level cricketer, junior player or someone who prefers to spend less, Village Cricket Co are a serious contender.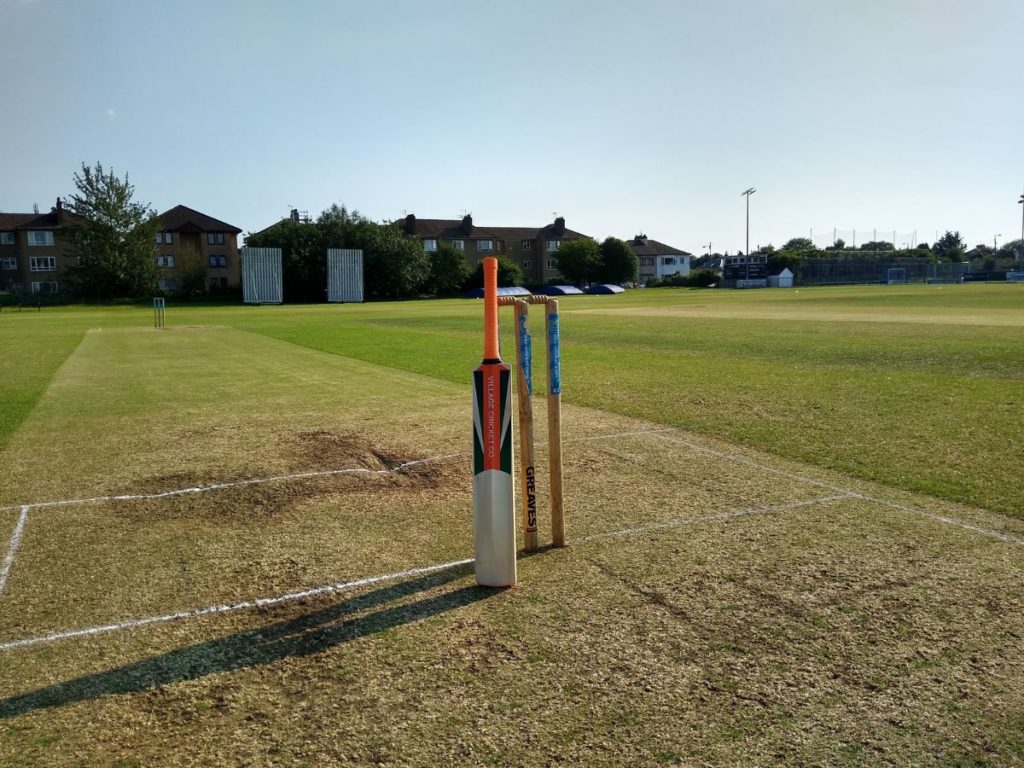 Cricket bat sale

There will always be offers and deals for cricket bats online. Every day, somewhere in the world.

My advice? Don't just be dictated by price. If you only have a set price to spend on a cricket bat, that's absolutely fine.

I used to bat down the order, usually at number 10 or 11 in a team (the lowest places). I had a lower budget than many because I generally didn't last long and preferred bowling!

Looking back, I think I was usually upsold to a better bat in shops. There was never the option of a Kashmir willow cricket bat but it would probably have suited my game very well.

Did I actually need – or appreciate and get better use – out of a Grade 1 English willow bat? No – and I certainly paid extra for it.

So, if you want a cheap cricket bat that also has the quality of willow to help you perform then you'll want a Village Cricket Co discount code, won't you?

Use this yourself as many times as you like.
Share it with friends and it will keep costs down again and again.

All you do is shop on their website, and when you've finished and are ready to checkout, add in the discount code CY10 at villagecricket.co for 10% off!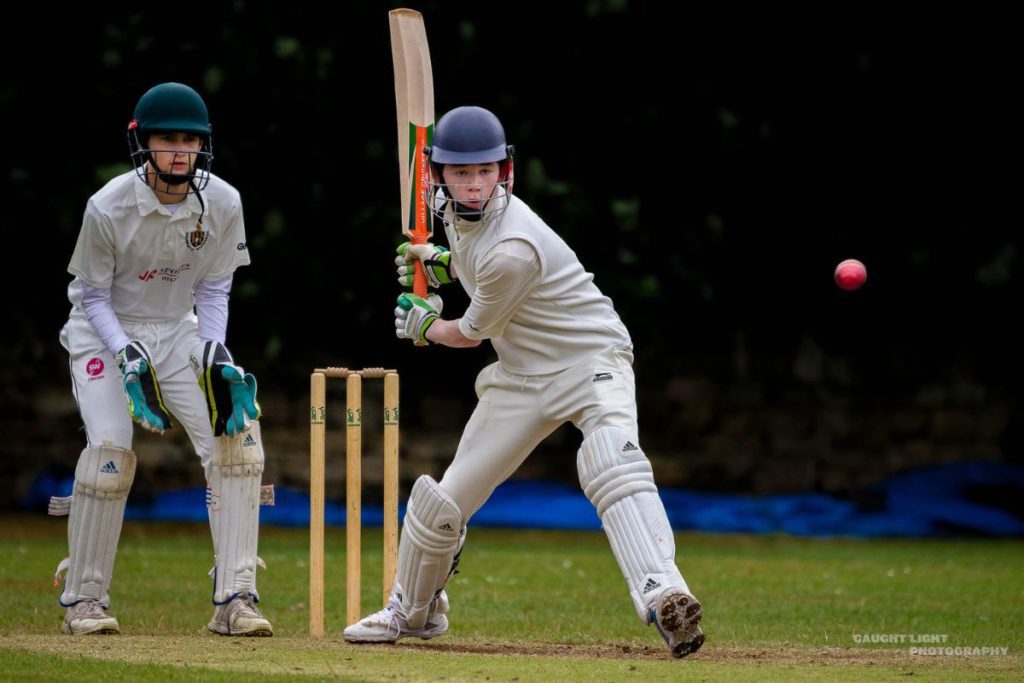 Best cricket bats for village cricket?

Well, I live in Yorkshire where there are hundreds of village cricket teams, many of whom are very good at cricket.

But not everyone is super-serious about playing, and that's ok too.

In some circles, the word 'village' is slang / a bit of a joke for low-quality or being a bit rubbish.

Not a big fan of that. I guess it's meant as self-depreciating humour but even so, there's nothing negative about village cricket.

But anyhow, village cricket covers all standards and abilities. Whatever their budget, everyone deserves the best cricket kit.
Here are the products listed for you….happy shopping!
Reader Offer: Use CY10 at checkout with Village Cricket Co to get a further 10% discount!
Best Cricket Equipment Guides

Here is a selection of other guides written by Cricket Yorkshire that give advice, discounts and deals from some of the top brands in cricket.

If you want the best cricket equipment then have a read and get more discounts!

Best Cricket Bat: Cricketers Guide

Best Cricket Shoes: Cricketers Guide

Best Cricket Helmets: Cricketers Guide
Latest posts by John Fuller
(see all)