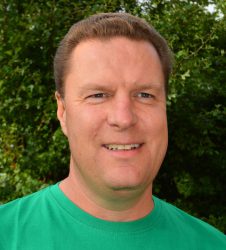 Latest posts by Andrew Gallon
(see all)
Andrew Gallon braves the elements to watch Barwick-in-Elmet entertain Sicklinghall in the Leeds and Wetherby Cricket League.
Until May 22 (fingers crossed), my choice of cricket venues is restricted to clubs playing on land with public access. It's adding a new dimension to my weekly trawl of fixture lists.
Barwick-in-Elmet's ground, owned by Barwick-in-Elmet and Scholes Parish Council, seemed a likely candidate. An exchange of emails with club chairman (and groundsman) John Swift confirmed I could attend, providing I abided by the COVID protocols that have become so familiar to us all.
I promised I'd be on my best behaviour.
A good opportunity to witness only my third game in the recently retitled – and, apparently, shrinking – Leeds & Wetherby League.
Naturally, with it being a Bank Holiday weekend, air originating in the Arctic was forecast to chill hardy attendees. A two-fleece afternoon (at the very least) for spectators, then. I went prepared for the worst, including in my kit thick gloves and a daft walking hat.
What a tidy set-up they have at Barwick.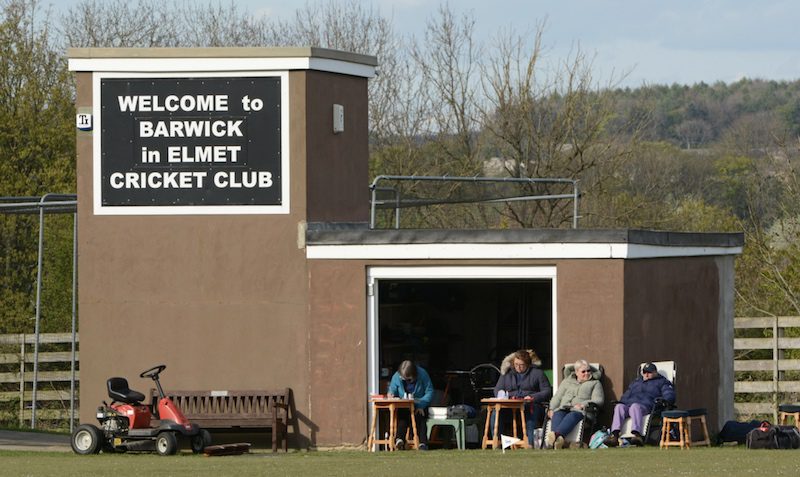 The cricket ground, outfield dotted picturesquely with daisies, is tucked away behind the village hall, a few hundred yards from a main street adorned with a cross (a Great War cenotaph in medieval style) and a Maypole, said to be Britain's second tallest.
On the west side of the ground, the boundary overlaps the pitch of Mount St Mary's Football Club, members of the Yorkshire Amateur League. There's also a bowling green.
The cricketers have the superior facilities; principally, a very smart clubhouse in the northeast corner, beyond which low, wooded hills add a dash of scenery.
Hunkered down next to a hedge at the south end, I was out of what must have been a nagging breeze. "It's not cricket weather," declared the nearest fellow spectator, a woman swathed in a blanket, watching her 18-year-old grandson bowl (but not bat) for Barwick.
News that Leeds United were losing at Brighton did nothing to raise her spirits.
At Barwick, the attractive stone tower of a church overlooks the action from the northwest.
Periodic chimes from its bell. Always a nice feature at cricket, I feel. Brings to mind the summer game-loving cleric. I asked a passing spectator to whom the village church was dedicated.
He walked on, to make enquiries, before coming back to me with a grin and: "We're not talking about the people who go there, but it's All Saints."
I do like to read the plaques on memorial benches at cricket grounds. Barwick's collection includes salutes to John Leak ('took 10 wickets in one innings, all bowled') and Keith Atkinson ('Player, Groundsman and Scorer').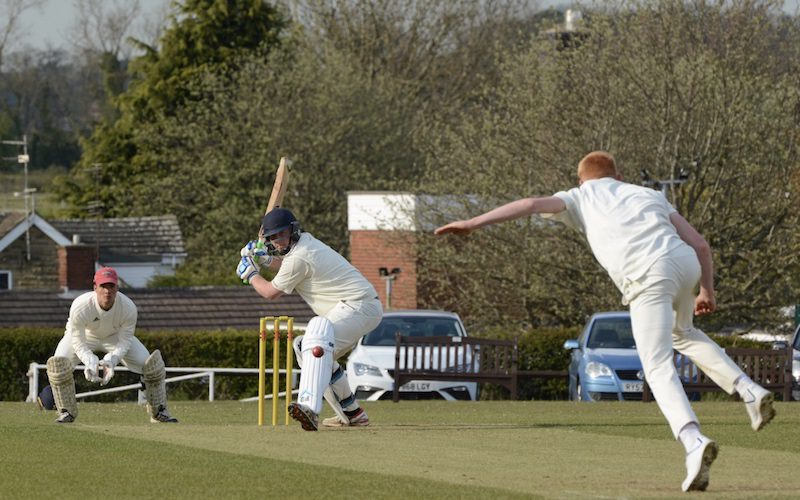 Just as well I wasn't late (although heavy traffic in and around York did its best to delay me) because Sicklinghall, put in, lost Matthew Hatherly, bowled by Robert Nicholls, to the first ball of the afternoon.
Between overs, one of Barwick's young bowlers bemoaned having had only an hour's sleep. "The pubs being open again isn't good."
Hatherly's fellow opener Richard Brooke (78) and Ben Williams (47) then knuckled down and added 76 for the second wicket.
In finger-numbing conditions, Brooke was dropped three times. Strangely, given how sensibly they batted, both were out, caught near the wicket, to poor shots.
A brief sunny interval tempted me into an anticlockwise boundary stroll. I chanced upon two Sicklinghall players circuiting in the opposite direction.
Pleased to discover one was an Everton supporter. During my time at Liverpool University, in the early Eighties, I was a Goodison Park regular. We reminisced happily about the great Toffees team that won the First Division championship in 1985.
"Now you've mentioned Everton, I can detect your accent," I ventured. "Oh," the good-natured batter-in-waiting responded, "the more I talk about Everton, the stronger my accent gets."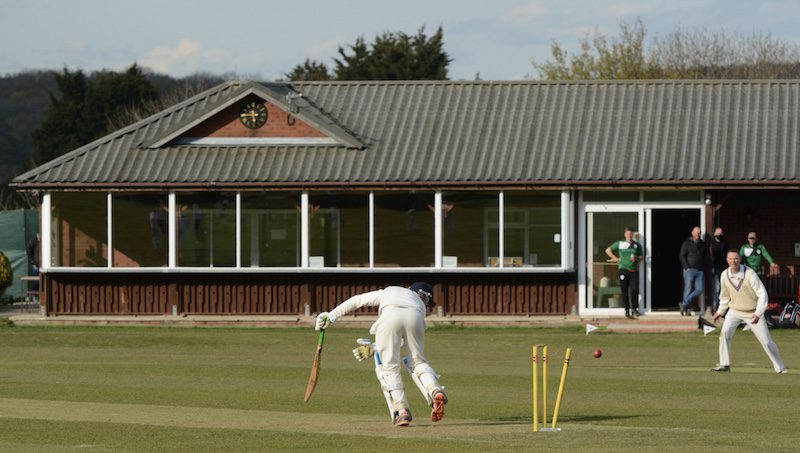 James Todd (4-53) and Will Drake (3-35) made serious inroads into the Sicklinghall order before skipper Adam Ryszkowski, in at eight and patience personified, contributed a valuable 28.
With 11 deliveries of the 45 overs left, he was caught in the deep, a few yards west of the enthusiastically updated digital scoreboard. "I didn't follow through," he admitted.
Had he done so, I suspect the well-built Ryszkowski's hit would have cleared the hedge (and possibly the back gardens and bungalows the other side). All out, then, for 186.
The watching gran felt this was beyond Barwick's capabilities. "They don't score many runs."
How wrong she was!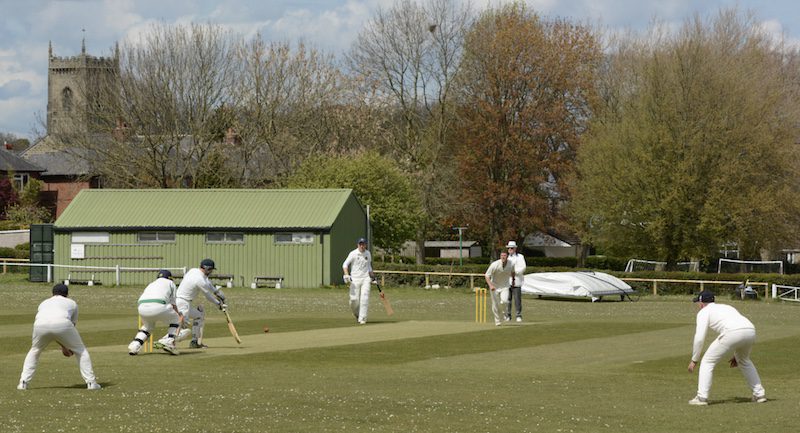 Barwick's seven-wicket victory was never in doubt. From 35-1, opener James Watford (65) and Nicholls (25) put on 80 for the second wicket. Sicklinghall chopped and changed their bowlers without reward.
Ryszkowski had the most success. His pace prompted a couple of deliveries to rear impressively. "To be fair," he said, "for early season, it's a cracking wicket; something in it for everyone."
Gary Bettison (34 not out) and Cameron Hardy (21 not out), happy to wait for then punish the bad ball, steered Barwick to their second victory, from four games, of the fledgling season.
188-3 off 36.5 overs. Nowt flashy but job done efficiently.
Leo Challenger (1-36) had the best bowling figures. The moment the winning runs were hit, heavy blobs of rain began to fall, prompting a quickstep to the car.
For once, though, the weather played ball. That second fleece (and a flask of coffee) came in handy, but hat and gloves weren't needed. Leeds lost, by the way.
Many thanks to Andrew whose club cricket series, Miles per Gallon, is on cricketyorkshire.com throughout the summer.