I caught up with a Level 2 cricket coach, Alex Brown, who combines playing for Wrenthorpe in the Bradford Premier League with improving young cricketers. Here's our Q&A…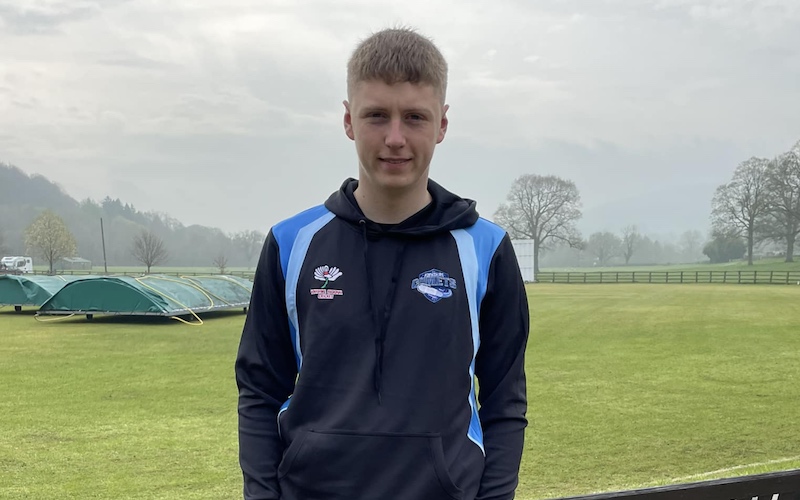 Hey Alex, what's your cricket background?
I've played cricket since I was around five years old so over 13 years (I'm 19 in June 2023). This interest in the game started early as my family are all into cricket.
My dad played as a junior and on and off over the years and my older brother Ben (he's 23) started playing around the age of 5 too. We both played from 5-15 at Wrenthorpe CC then together in senior cricket at Calder Grove for the past few years.
It's been a great time to learn and develop and win three consecutive promotions including two league titles together at the club. This season, we've signed back at Wrenthorpe to play in the Bradford League together and take on a new challenge. I'm an opening batter who bowls a bit of medium pace and fields at point (always).
2. What made you want to move into cricket coaching? Any coaches that inspired you or did you identify a way you could help local to you?
Throughout my years as a junior, I played league & representative cricket and had a couple of years on Yorkshire Pathways and being a part of MCC Foundation North squad. During this time, I was coached by a number of coaches who had different styles.
I really enjoyed the opportunities to develop my game and took lots from the sessions each winter and through the season. In particular people like Martin Stubbs at Wrenthorpe, Tharindu Perera on Pathways and Mark Harrison on MCCF all left a lasting impression and made me want to get into coaching.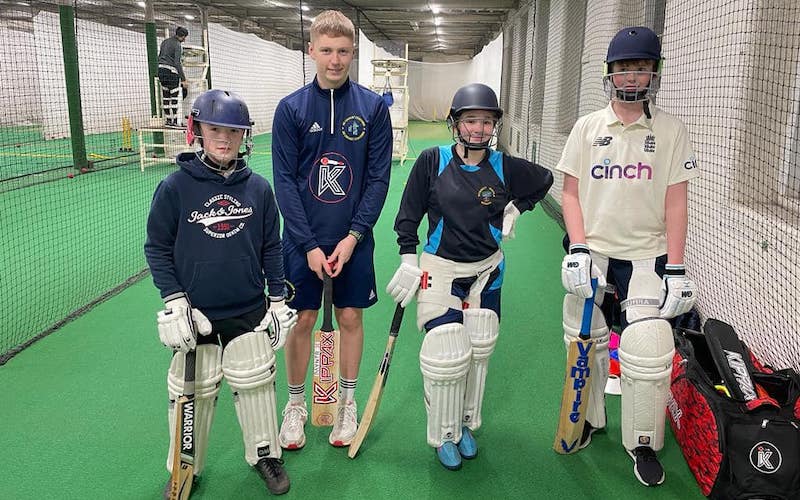 3. Your dad told me you qualified when you were just 18 and have started a coaching company – tell me a bit about that, it's a bold move to start your own company at that age.

Why not work for someone else?
I'm in my first year at Leeds Beckett University studying for a BSc Science of Sport Performance degree. I'd done some work in schools while at college coaching multi-sports and had helped out on cricket summer camps but really wanted to become a qualified cricket coach.
Aged 17, I took the ECB Core Coach (Level 2) course run by the Yorkshire Cricket Board which consisted of a number of weekend sessions and plenty of homework culminating in a practical assessment day.
As I technically qualified on my birthday, it made me the youngest Level 2 coach in Yorkshire I reckon.
I set up AB Cricket Coaching in July and did some outdoor sessions with some junior players over the summer, alongside working on summer camps for other coaches to gain more experience and improve my skillset.
I also coached Calder Grove's brand new U11 side in their first season which was really rewarding to see a number of players new to cricket develop a love for the game and become "cricketers".
Over winter, I grew my business by working as many hours as my university commitments allow, coaching juniors 1-1 or in small groups at Stumps indoor cricket nets in Wakefield, as well as continuing to work for a couple of other coaches delivering school cricket sessions.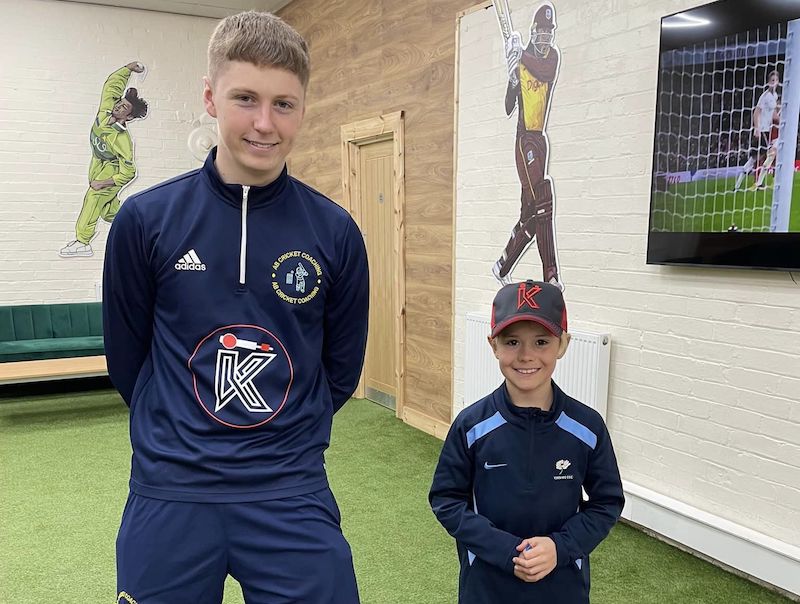 4. Why have you chosen to focus your coaching on younger players 6-15?
I feel the fact I'm still only 18 is a real advantage when coaching younger players. I can relate to them and them to me. I was playing the same cricket they are within the last 10 years, be it windball U9s, U11 pairs cricket or starting hardball cricket, transitioning to seniors or attending trials for league, district or county.
I can empathise and help them develop the skills they need to progress which is a fantastic feeling and one of the main reasons for starting my own coaching business. As well as the serious business of coaching we can have a laugh and the younger (& older!) players love the challenges to win prizes. Usually Haribo but they all want a bottle of Prime!

5. How has it gone so far? Where do you operate from? Who are the kids you coach and how do you think you're helping?
It's going really well, I've been really busy throughout winter and have lots planned for spring and summer through the season. The support I've had from young players and their parents has been fantastic along with the likes and shares on my social media pages to help me grow the business and spread the word.
Right from the start, Kippax Cricket offered me support with coaching equipment and even provide a free cap for every single player who I coach which the kids love. We also work with PAYNTR who support us by offering all of our players exclusive discounts for their kit which in the current climate is great.
I coach young players from many clubs across Yorkshire from a 6-year-old who is just starting out (like I was 12 years ago) to a talented female player who has recently trialled for Yorkshire. I even do cricket-themed birthday parties which I enjoy as much as the kids.
***
Alex is clearly one to watch, he's now become Head Coach of East & Central Yorkshire U13s. He's also just run the Leeds Half Marathon, while his brother did the full marathon, both in aid of the Rob Burrow Centre for MND Appeal.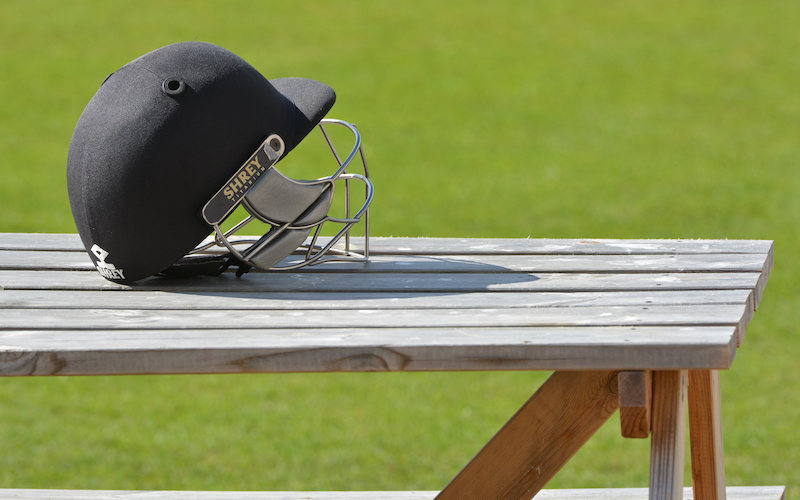 Want to read more?
For other articles, check out Cricket Yorkshire's features on cricket coaching.
We also have a range of reader offers from cricketers (and coaches) to fans and clubs. Cricket bats to live streaming and websites to outdoor nets.
Check out our Exclusive Discounts.
Plus, our cricketers' guides are ever popular too:
Best Cricket Bat: Cricketers Guide [2023]
Best Cricket Helmets: Cricketers Guide [2023]

Best Cricket Shoes Guide [2023]
All the best to Alex with the next phase of his cricket coaching and you can check out AB Cricket Coaching on Facebook.
Latest posts by John Fuller
(see all)