The release of Yorkshire County Cricket Club's financial results up to the end of 2015 should have been a relatively dry and uneventful day for news.
The positive announcement that the county club had broken into profit for the first time since 2009 was somewhat deflated as a subsequent media storm broke concerning the candidacy of Geoff Boycott to the Yorkshire CCC board.
The former Yorkshire and England opening batsman is understood to have garnered the required nominations to be proposed for election by the members at the AGM on Saturday March 26.
Boycott has previously held the position of President and wants to re-join the board to champion the members and believes with his contacts, he can help play a role in driving down the crippling level of debt – still around £22m.
Steve Denison, who took over as Chairman of Yorkshire County Cricket Club's board from Colin Graves last year, took the controversial step of writing to the Yorkshire membership to ask them not to appoint Boycott.
Why? Denison is adamant that the current management team is working well, as illustrated by the club nudging into profitability and that stability could be compromised.
"We want individuals with skills that can guarantee the survival of the club," he told Dave Callaghan of BBC Radio Leeds. The inference being that Boycott isn't one of them.
In his letter, Denison writes: "New structure, new relationships and new modes of working have been introduced, and it would be destabilising to go back."
With one place on the Yorkshire CCC board up for grabs – assuming Robin Smith, Mark Arthur and Sir Gary Verity get the nod again – don't be surprised to see Geoffrey Boycott's popularity prove telling when the hands are raised for a vote.
It would take a brave man to run against Boycott on Easter Saturday but Denison believes that with the planned development of the new Football Stand by 2019, someone with a finance and construction background would prove most beneficial.
If this feels like an almighty snub to a popular figure in Yorkshire cricket with 48,426 first-class runs in the bank and celebrity status through his media work as a Test Match Special pundit, let's look at this from all sides.
It ought to be noted that he's been sounded out about an ambassadorial role representing Yorkshire, something Boycott already does informally, but that's unlikely to cut it.
Strip away personality politics and the role of the board members centre around shepherding Yorkshire County Cricket Club to more financially solvent times while balancing commitments in relation to stadium upgrades and competitiveness as a Test venue.
Put bluntly, the question is: what would Geoffrey Boycott bring and is that what the club needs? This is the business of cricket, after all. Being a popular Yorkshireman shouldn't be reason enough.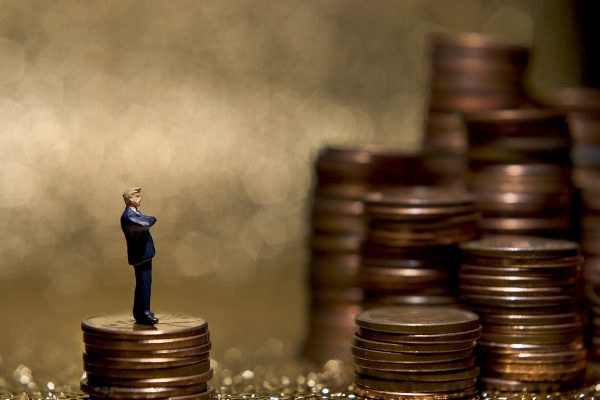 It's a little too easy for anyone to look at the level of Yorkshire's debt and say 'I could do better' without any concrete plan. I'll be honest, I see the Yorkshire CCC board's position on this one.
As claim and counter claim tumbled out in the media over the last day or two, it is threatening to turn ugly which is a shame given this has a hint of history repeating itself from the turbulent 70s and 80s – but mainly because this should really be about a positive piece of news.
County cricket clubs are fighting tooth and nail to break even, let alone anything more grandiose, so while that whopping great debt mountain still sits there, like one of the Yorkshire Three Peaks, Rome – or even a new stand – wasn't built in a day.
"The debt's gone from £5m in 2002 to £24m in 12 years, so the businessmen on the board haven't done a very good job, have they?" Boycott vented on BBC Look North.
What he failed to mention is that he was on Yorkshire's board for the lion's share of that time – 2007 and 2012 – before his twin years as President in 2012 and 2013.
When I caught up with Steve by phone in his Leeds office of PricewaterhouseCoopers LLP, he was eager to disentangle some of the tangents this story is taking and set the record straight.
He laughs off the notion that he's been cast as the pantomime villain of the piece but hones in on this crucial next period of Yorkshire's evolution, describing it as an "enormous watershed time for us."
Putting aside the Ashes Test in 2019 – how Yorkshire's cricketing public have waiting for that – and the ICC World Cup games, the redevelopment of the new Headingley stand has to be done and dusted in order to guarantee those World Cup fixtures.
He references how the new stand – which would sit between both rugby and cricket stadiums and add 4,200 to the cricket stadium's capacity – is a "significantly enhanced commercial opportunity beyond that."
After 2019, there are other negotiations that can come to fruition, including the pouring and catering rights for Headingley, which will be up for renewal.
But between now and then, there is absolutely essential work on the stadium that will run to millions to ensure Yorkshire isn't left behind other counties in the race for international fixtures.
Make no mistake, Yorkshire are in between a rock and a hard place. On the one hand, you look at their level of debt and assume that has to be the overarching priority but to sit still and not invest in infrastructure would be catastrophic.
You can forgive them wanting to savour the victories like a minor increase in membership, which bucks the wider trend, and refinancing their debt to knock of nearly 300k a year of interest.
But there will be financial pain ahead and the overall debt could well end up rising – unless one of our readers has a spare ten million they'd like to put in to Yorkshire's coffers? You could probably have your name on the new stand for that, if that clinches the deal?
So, for Denison, there's a note of caution for choppy waters ahead:
"All along, we've viewed the next few years as a period of survival, if you like. I don't think that's too strong a word for it given the way the Club's relied on Colin Graves in the past."
We wrap up with a brief discussion of John Hampshire, the incoming President, who is expected to take over from Dickie Bird. The 75-year-old played for the county for two decades and captained Yorkshire in 1979 and 1980.
In June 1969, the dashing middle-order batsman became the first to score a century on Test match debut at Lord's with 107 against the West Indies.
Steve is keen to stress that if Boycott gets elected to the board then there will be no rumbling feud and everyone will get their heads down to further the cause of Yorkshire.
If Hampshire and Boycott both end up round the boardroom table, they'll have opportunity to rehash the time the former deliberately scored slowly at Wantage Road in 1978 as a protest at Boycott's own sluggishly paced innings.
Denison described Hampshire as a "fabulous supporter of Yorkshire cricket, he's similar to Dickie in many respects, an utterly lovely man, with Yorkshire cricket flowing through his veins his whole life."
So, crystal ball time, what will happen? I'd be surprised if Geoffrey Boycott isn't elected to the Yorkshire County Cricket Club board at the AGM. Presumably he can be outvoted on any outrageous future proposals like holding all home T20s in Fitzwilliam.
Boycott has positioned himself as the members' champion – wanting to focus on boosting membership numbers and relocate the members' area from the East Stand to the proposed new stand at the football ground end, so that they can watch from behind the bowler's arm.
Reading the views on the excellent White Rose Forum, Yorkshire members – who let's not forget are those that watch in all weathers and stump up their fee annually – make a range of perfectly valid points.
There is unease at no-one on the board from a cricket background and some question whether the agenda of ground renovation and Ashes Tests is a gamble worth taking.
It's a fascinating debate and cuts to the heart of what members want their county club to be like in the next decade.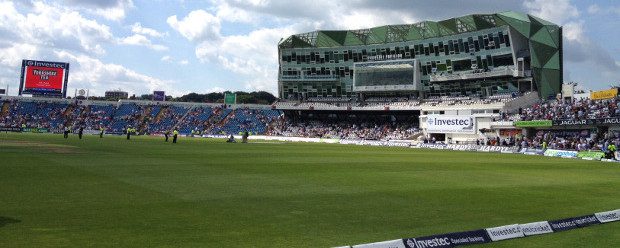 Should the club be incurring more debt? Should the club live within its means for the next ten years and step away from premier and costly international matches and focus on county cricket?
You can't have easily have both scenarios. Would the Yorkshire membership prefer a radical, alternative direction was taken that's more insular and less ambitious? With the vision of the current board, that's unlikely – whether or not Boycott is literally on board over the next few years?
This isn't frivolous Saturday night voting like X Factor or Britain's Got Talent. The Yorkshire membership, who pride themselves on knowing their stuff, will ultimately decide, as is their right, on the Boycott issue.
Talking to Steve, his point is that there is no huge divergence with Geoffrey's main concerns, they are early into a seven-year plan, committed to developing the ground for the benefit of the fan and ensuring Headingley continues to host major internationals.
However Yorkshire County Cricket Club members choose to vote, come late March, it needs to be based on the future and not the past and should be a lively morning not to miss.
If you like this article, please do 'share' it – it helps Cricket Yorkshire reach new audiences – and have your say on our social media channels – @cricketyorks for Twitter or the Cricket Yorkshire Facebook page.
 LISTEN TO THE STEVE DENISON INTERVIEW:
To listen to the full audio interview with Steve Denison, click the arrow and away you go…
Latest posts by John Fuller
(see all)