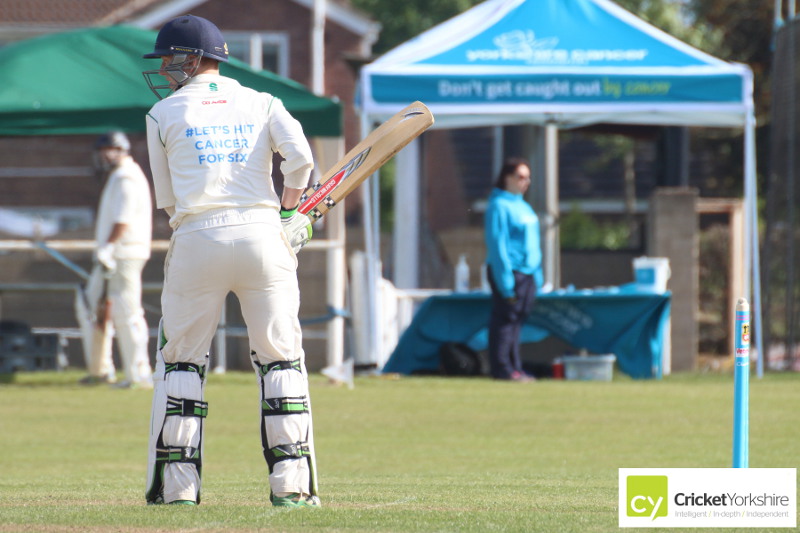 The most memorable charity endeavour I've done may well have been the time I threw myself out a plane as a tandem skydive into a field in Kent some years past.
There is nothing quite like travelling towards the ground at 120mph to encourage you to ponder the meaning of life.
This year, the plan has been to do a Cricket Yorkshire fundraiser for Harrogate-based charity, Yorkshire Cancer Research, to raise money to support their excellent work in fighting all forms of cancer in the region.
The terrifying prospect of cancer is one we all hope won't happen to us but the truth is it's alarmingly common: one in three people will have cancer at some point in their life.
The cancer outlook in Yorkshire is particularly grim with the incidence and mortality rates both higher here than the rest of the UK.
Wherever you live, it is a tragic fact that far too many of you will know someone who has been affected by cancer in one way or another.
I have lost family members to cancer and seen its devastating effect more than I'd ever dreaded.
Yorkshire Cancer Research aims to: educate and influence people's lifestyle decisions, promote early diagnosis and invest in research-led programmes at every stage of the cancer patient journey from diagnosis through to treatment, clinical trials, palliative and end of life care.
On which note…
WELCOME TO OUR ONLINE CRICKET RAFFLE FOR CHRISTMAS! ENTER HERE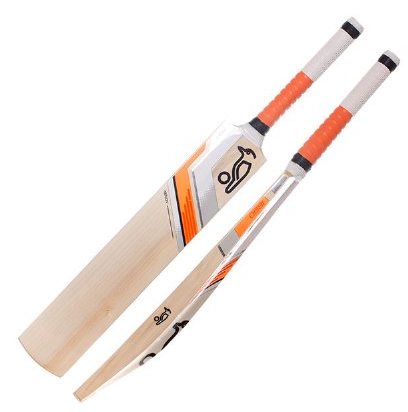 The aim of this raffle is pretty simple: to raise as much money as possible for a superb cause with the added incentive of having a chance to win one of the ten prizes on offer from cricket tickets to a Kookaburra bat and even a cricket version of Monopoly!
To buy tickets for this raffle, please make a donation via Cricket Yorkshire's Justgiving page. Unfortunately for raffles with prizes, you can't claim Gift Aid.
Each £5 donation buys you a virtual raffle ticket towards a prize of your choice or the main draw. The more you donate, the better your chances…there are photos of the prizes on the Justgiving page too.

Here's the full list of prizes:
CY01 Kookaburra Xenon SH bat from Barrington Sports
CY02 Cricket Monopoly board game from Game of Throws
CY03 Cricket fine bone china mug and coaster from The Art Rooms
CY04 1-2-1 coaching session with Pitchvision from Cricket Asylum
CY05 Magazine subscription for a year from All Out Cricket
CY06 Yorkshire Tea teabags, apron and tea towel from Yorkshire Tea
CY07 Signed photo of Yorkshire CCC 2015 squad from Yorkshire Cricket Board
CY08 England Cricket Test Players periodic table print from Cricket Yorkshire
CY09 Yorkshire Grit apothecary bottle from Vinegar and Brown Paper
CY10 Two x Yorkshire CCC ticket vouchers for any 2016 fixture at Headingley (not Lancs T20, QF or semis) from Yorkshire Cricket Foundation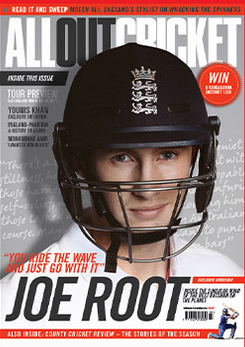 Thanks to all the companies and organisations that donated prizes, it really is appreciated.
When you donate, please remember these four steps:
1. Specify which prize or prizes you'd like to be entered for in the 'your message' section of the donation form.  If you don't specify a prize, or like to be surprised, you'll go into a draw to win one of the unclaimed prizes.
2. Do tell us how many tickets per prize, and please use the prize code – for example, a donation of £10 is two tickets so could be for the prize CY01 and CY02 –
please write "1xCY01, 1xCY02" in the message section when confirming your donation.
3. When you are asked to confirm whether you'd like to add Gift Aid, please untick the box that says 'Yes, add Gift Aid'. Gift Aid should NOT be claimed on donations made in return for tickets.
4. Please check the box to allow us to see your email address so that we can contact you in case you win. Your email address will not be shared with anyone.
**Everyone who donates will be emailed with their ticket numbers and details of the draw. We can only post out prizes to UK addresses and some prizes require independent contact from the prize-winner which we'll help arrange.
**Visit the Cricket Yorkshire website for the raffle results which will be announced on Friday 11 December 2015.
Please give generously and the very best of luck with winning the prizes – whether you need a new cricket bat, like the idea of being coached with PitchVision, want tickets to auction off for your cricket club or see something a relative might like for their Christmas stocking, it's all about helping us all combat cancer.
If you use social media, please, please share this article and the link to the fundraising page (below):
http://www.justgiving.com/cricket-raffle-cancer-research
Latest posts by John Fuller
(see all)