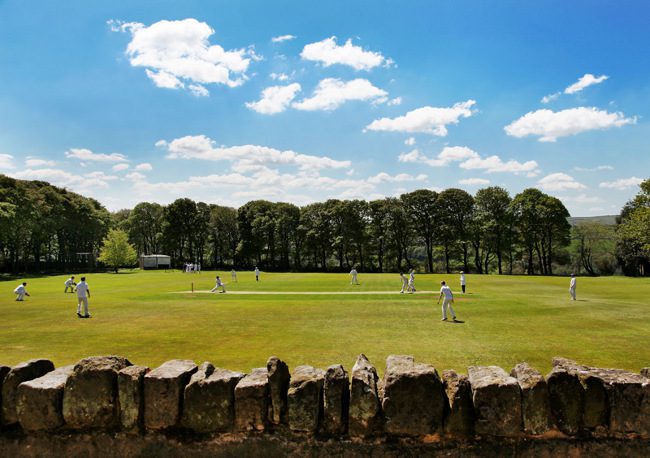 Not so long ago, we asked you all for help with a survey to shape what the Cricket Yorkshire website covers in 2016 and what your preferences are.
The survey is still open if you can spare a minute and congratulations to Ian Whittaker for winning our prize on offer, a smart 2016 Cricket Yorkshire diary made by Castelli.
So, what did this ten-question survey reveal? Are you all desperately keen to read interviews of tea ladies? Would you prefer video highlights of village grudge matches?
Feedback from readers, whether through this survey, comments emailed to [email protected] or posted on Twitter or Facebook are all read, pondered over and appreciated.
First, a bit of praise…
One question was 'What are the three best qualities of Cricket Yorkshire?' It wasn't about looking for back slaps but understanding the type of content you like allows the chance to influence what happens in the future.
Here's a selection of kind comments received…
Understanding of the effort made at the bottom of the pyramid
Unusual articles
Informative without being stuffy
Eclectic and often eccentric content
It gives equal time to league and professional cricket
Items you don't get anywhere else
Good clear design, free of clutter and adverts
Friendly, down to earth and relatable writing style
But there was also a breadth of queries raised from England to Yorkshire to local cricket issues, prompted by this survey question: What cricket problem can we solve for you?
It seems some of you carry the weight of the cricketing world on your shoulders so how about a bit of Q&A to clear the air and get us thinking?
Here's Cricket Yorkshire's perspective on some questions submitted over the past month.
Q: Why are England unable to find Cook an opening partner?
The Moeen Ali experiment for the Pakistan Tests was a failure but that was to enable England to pick a second and third spinner in the same XI.
Expect changes for South Africa with Alex Hales deserving a chance given he's the current back up option. If people thought Lyth's debut against Australia was tough, Steyn on his home turf will be the ultimate, forensic examination of technique and temperament.
England need to stop swapping their openers and show some faith. Pick a guy for a number of series and allow him to bed in as many of England's most successful Test players have been allowed to do.
Q: How to get Yorkshire winning more one-day games?
Not an obvious solution, this one. Unlocking one-day success is a hurdle that Yorkshire have been unable to clear despite the depth and ability of their squad.
Every year, they are tipped for trophies and by-and-large, they stumble at the quarter-finals or before.
Yorkshire's most successful summer in limited-overs cricket in recent time was 2012 where Mitchell Starc's miserly economy and thudding yorkers were complemented by South African David Miller's ability to clear boundaries in double-quick time.
Jason Gillespie's experience as coach for Adelaide Strikers and new signing David Willey playing for Perth Scorchers in Australia's T20 competition, the Big Bash League, should add further nous.
However, the usual uncertainties over availability with England players will shape Yorkshire's squad and potency in the shorter formats.
How much will Rashid, Plunkett, Willey, Ballance and Bairstow be available? Time will tell but on the plus side, Yorkshire have some outstanding cricketers starting to kick on.
Expecting Matthew Fisher to progress and be a right handful for batsmen…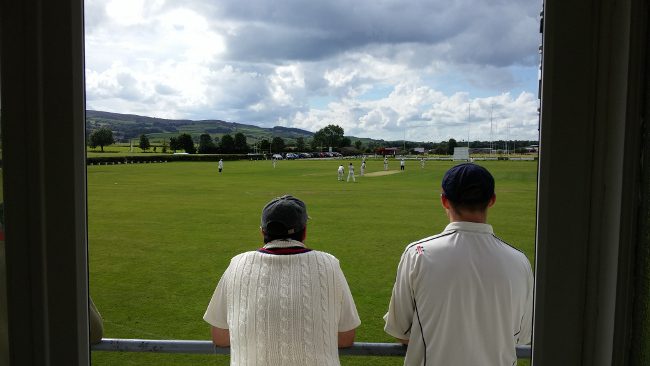 Q: How to get more volunteers to help at local cricket clubs and promote the work of existing hard working volunteers?
The nature of volunteering is you do it for the love of the game and thousands already serve their local clubs and communities with distinction.
But when all's said and done, these are unpaid positions and grassroots cricket does need to think long and hard at retaining members and volunteers.
How? You don't need to persuade those already out in all weather painting the sightscreen or coaching juniors. Getting new faces to donate their time for the club requires incentives.
That could be discounts for food and drink at the bar, a percentage off the cost of kit or something more career-based like work experience and professional references in exchange for volunteering hours.
Clubs invest a lot of time and money in players, infrastructure and facilities but many miss a trick by not rewarding volunteers properly or worst still, taking them for granted.
As for promoting the work of existing volunteers, keep everyone informed. Shout about successes on social media, websites, local media and internally.
Q: How to tackle the recruitment of umpires, especially as with the new ECB Premier Leagues, we are going to lose some of our top umpires.
Is there a shortage of umpires? That will depend on what standard of cricket as well as geographical differences and how leagues train and recruit them.
Anecdotally, I'd say there is an issue around clubs and leagues not having enough umpires. So on that basis, why is this?
It's a role I wouldn't want to do given the pressures and expectations and international cricket has not helped in the way umpires' decision-making, thanks to technology, is routinely challenged which filters down to recreational cricket.
In the same way that the number of players has dropped amid concerns over length of games and travel (according to the last ECB Playing Survey), the same concerns naturally also apply to umpires.
How much an umpire earns is not to be dismissed either, players rely on an official who knows the game and can be fair and balanced to both sides and there is a value to that.
If an official loses out financially then where's the incentive to give up an entire day? There is a fallacy that everyone should automatically contribute for free because it's grassroots cricket but investing properly in people is overlooked.
Look after your umpires, scorers and groundsmen, they are the nuts and bolts of the game and without them, we'd be scuppered.
Some leagues (the South Yorkshire Cricket League springs to mind) are very active with umpire recruitment and training – with that last point particularly apt.
If they don't already, leagues should be telling clubs they have to train a certain of umpires each year to be eligible to start the new season. Tough love? It's for the good of the game.
Why would you umpire a game of cricket? You still want to be involved; it gets you out of the house, fit and active; it's a way to earn; chances to visit weird and wonderful places…
Ok, so that about it for you all, hope you enjoyed the Q&A format for a change and thanks to everyone who offered their opinions in the Cricket Yorkshire survey.
Latest posts by John Fuller
(see all)