A short walk from the railway station over the bridge is Skipton Cricket Club whose firsts were at home to Illingworth.
Sooty, moody clouds rolled over the far-off hills but the game got underway on time before sporadic showers livened up the Carleton New Road deck.
This is a club arguably exceeding expectations with no overseas player and yet aiming to break into the top Division of one of Yorkshire's stronger leagues, the Aire-Wharfe Senior Cricket League.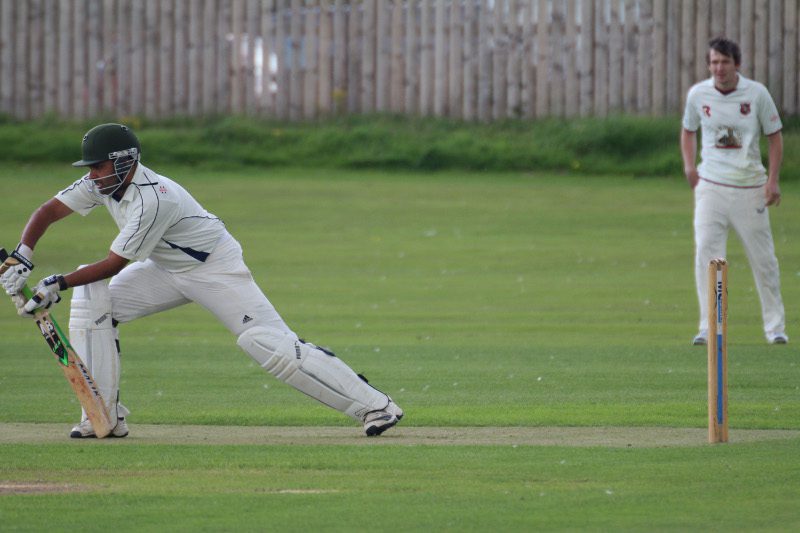 With Skipton batting first, there was plenty of chances to hear about how they operate – with junior cricket right across the spectrum of ages a key plank in their strategy.
Not only that but aspiring teen cricketers are being given opportunity in first-team cricket which shows a fresh approach to selection that will encourage other younger cricketers to push themselves.
From this particular afternoon visit, it was the the people, rather than the setting, that made the strongest impression.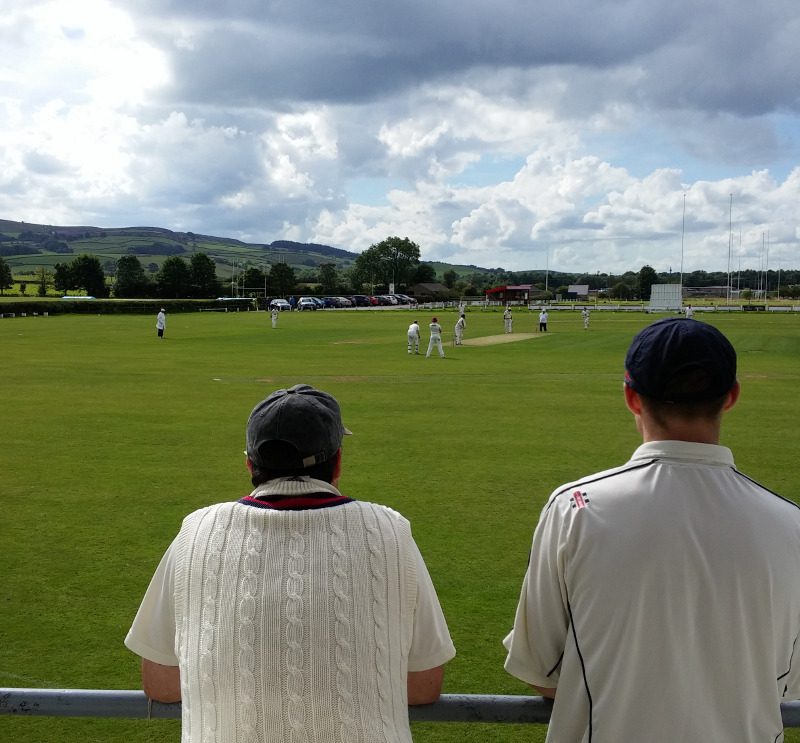 That's not to say it's not a picturesque place to soak up a game, far from it with that slab of verdant green on one side.
But some cricket grounds slap you round the gills and stop you in your tracks purely because of some geographical wonder or quirk.
Skipton had a gentle energy to it; people of all ages talked intelligently about the challenges within amateur cricket but also a pride in what they do and what they're part of.
It was an approachable club and one where young kids played in one of the nets just next to the benches where supporters with a few more miles on the clock were looking very content.
Skipton's club logo is a (reluctant looking) sheep, due in all likelihood, to being founded shortly after the Victorian mills were set up in the town back in the 1800s.
ECB-Clubmark-accredited and with five ECB Level 2 coaches to call upon for the 2015 season, Skipton have every reason to be pleased with themselves.
They have all the equipment an aspiring club with a hard-working committee  – I didn't talk to treasurer Damian Smith but a number of players, independent of each other, credited him with thoughtful grant applications and inspirational work with local sponsorship.
Despite missing regular first-team captain and in-form batsman Richard Nichols, Skipton batted first (presumably losing the toss on an overcast afternoon) and found themselves in a spot of bother at 35-6.
Illingworth's bowling was so miserly it would have had Fred Trueman muttering with near-appreciation but there was also good fortune along the way.
Not least when a Skipton batsman at the non-striker's end was run out after a deflection hit back that pinged off the bowler onto the stumps with his partner out of his ground.
Iqbal Khan opened his shoulders to belt a quick-fire fifty as momentum swung away from the visitors before a flurry of quick wickets saw Skipton out for around 150.
At tea, the flapjacks never knew what hit them as I elbowed out infants and OAPs to bellyflop onto a plate of them.
Yes, no shame but they were calling to me.

 What's a man to do? Thanks to 'Skippy' for sterling work on tea duty.
The Illingworth lads sat nearby while my first round of photo-editing was done and were excellent value as an in-depth discussion of the solar system was batted back and forth.
They are probably sat round all discussing Greek philosophy as we speak.
Before heading back to CYHQ, there was time to watch Skipton cause mischief themselves with the ball having got enough of a total to bowl at.
Cheers as always to the time the host club gives for Cricket Yorkshire's probing questions, Skipton were brilliant and the very best of luck in their quest for Aire-Wharfe promotion.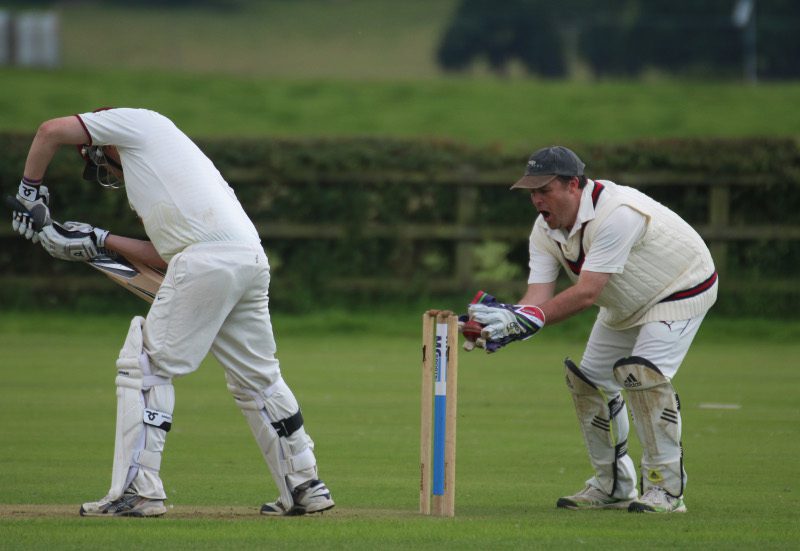 VIEW AIRE-WHARFE MATCH PHOTOS – SKIPTON VS ILLINGWORTH
Ok, so you all know the drill. Plenty of match photos to show you, just click the link above. You'll need to put in your email address to access them but joining our mailing list is the smallest price for the best club cricket photography anywhere in the galaxy.
Latest posts by John Fuller
(see all)