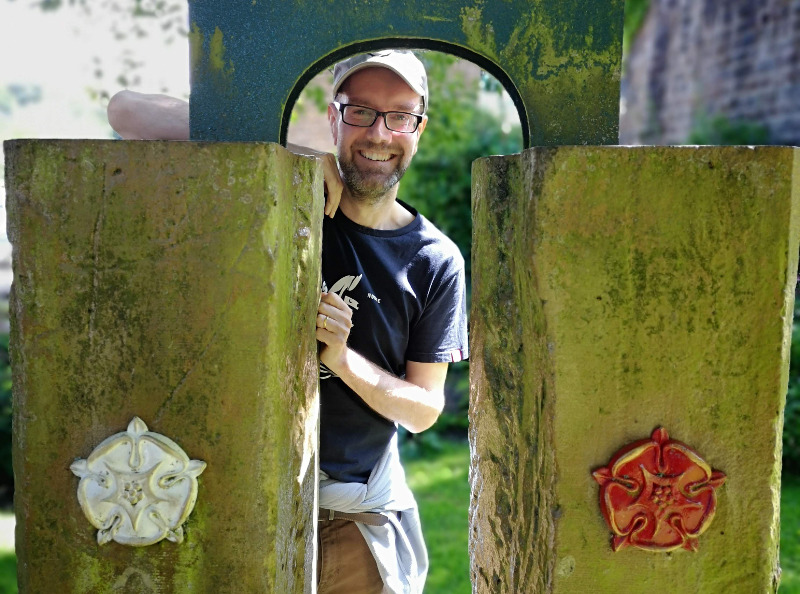 Bring on 2020. As a writer, Yorkshire cricket has endless possibilities for exploration.
Looking back for a moment, what a year it's been. The Cricket Yorkshire website has had more readers than ever before and the numbers following on social media continue to grow.
That's important for a number of reasons. Firstly, it shows that there's a really strong interest in coverage of grassroots cricket in Yorkshire.
When I began in 2011, I had no idea if anyone would read my ramblings on the views at Stones or the teas of Cawthorne. 
No-one had heard of Cricket Yorkshire and while the region was obviously cricket-mad, that loyalty was fragmented across geographic fault lines; divided into pockets of clubs and leagues.
Would a niche website offering longer-form cricket writing on the grassroots scene in Yorkshire work? 
The answer was an emphatic yes and I can't thank you all enough for continuing to support the website through reading and sharing articles or contributing to social media posts.
To offer free cricket journalism all-year-round, I need to continue to attract a range of commercial partners and a website with a faithful audience in enough numbers holds sufficient interest.
When I think of 2019, the decision to introduce more writers on Cricket Yorkshire has showcased a greater breadth of topics and parts of Yorkshire I can't possibly cover all on my own.
It was important to give a platform to different writing styles and subjects and I will continue to champion that in the year ahead. If you'd like to write for this website, get in touch with your ideas.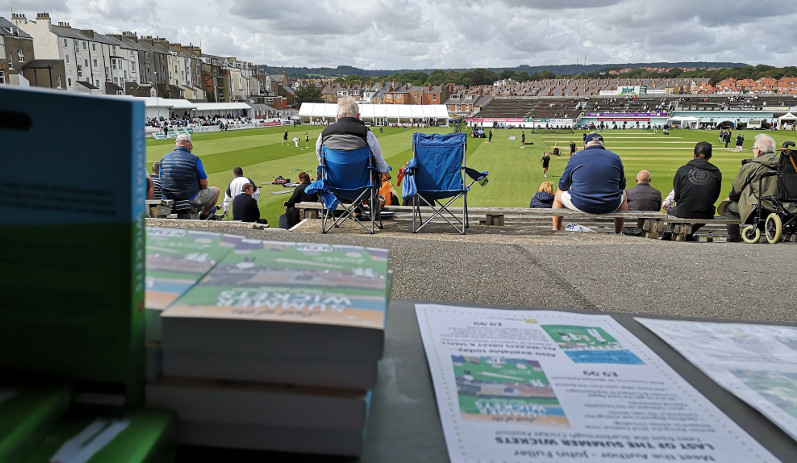 My book about the Scarborough Cricket Festival, Last of the Summer Wickets, came out last year and the response was better than I could have hoped for. 
It was a leap of faith to write about something so revered but what a pleasure to meet so many cricket fans in person and talk about the game during the Festival.
My favourite book review is on Amazon. No, not the one that says it was very dull and disappointing. Ouch. But this…
'Was recommended this book by a friend. Husband has Parkinson's and cannot usually hold a book and turn pages successfully, he is a keen, cricket-loving Yorkshireman who loves Scarborough. Ticked all boxes and although it is taking him a long time to get through it, even is thoroughly enjoying reading a book again.'
That really made my year. I'm now mulling over whether I want to research a new cricket book this coming year or focus on other projects.
So, what of 2020?
I've decided on a few New Year's Resolutions of my own and we'll see how things match up once the dust settles down the line.
It would be satisfying to continue to skyrocket the number of visitors coming to the website and those who follow Cricket Yorkshire on social media.
Not to massage my ego but to help ensure Cricket Yorkshire's future and sustainability. If you know of companies who could be interested in advertising with Cricket Yorkshire, just drop me a message, it all helps even if nothing comes of it.
There are personal habits to battle too like not hunching over the keyboard when I type like Mr Burns from The Simpsons.
I'm excited to share news in the coming month of new partnerships as well as relationships renewed for the year ahead.
Spoiler alert. I will continue to sponsor Leeds Bradford MCCU and promote the excellent work of Opening Up Cricket.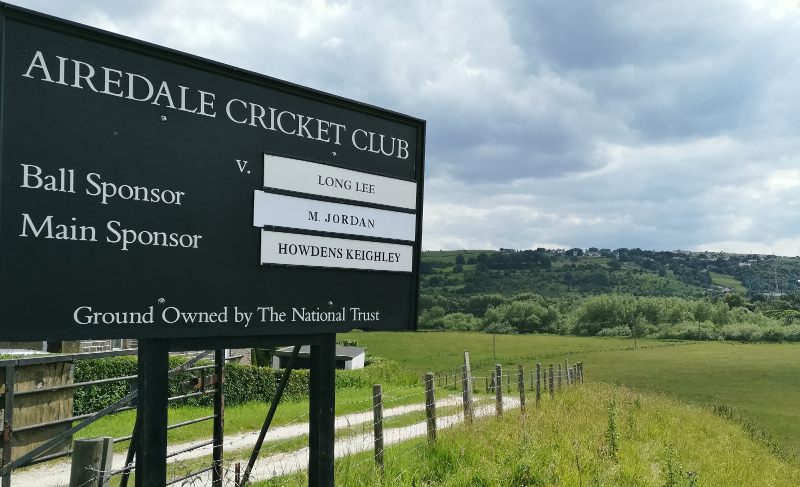 Visiting new cricket grounds remains high up the priority list. I've probably been along to a couple of hundred in Yorkshire now so there's many stories out there and adventures still to have.
In 2019, Silsden, Addingham, Burton Salmon, Calder Grove, Airedale, Tong Park, New Farnley, Bridgeholme, Knaresborough and Pannal were just a snapshot of some of the grounds I got along to.
Last but not least (which probably explains the nostalgic tone of this post) is the news that Cricket Yorkshire will be 10 not out in 2020.
Running any business for a decade is reason enough to break out the fine china but if a landmark gives a feeble excuse for cake, well, now you're talking.
Very best wishes for 2020, John.
Latest posts by John Fuller
(see all)