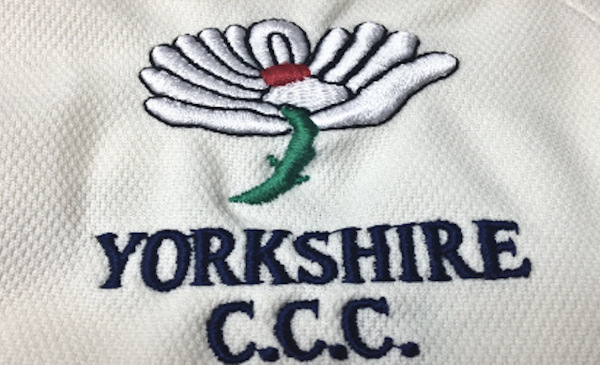 The county cricket season is officially over for Yorkshire CCC and in the harsh light of a crushing 376-run defeat in Essex, it has been far from a classic for those supporting the White Rose. That final nail in the 2017 coffin was the heaviest defeat (by runs) in the history of the club.
Ponder that for a moment but not for too long as it will send you crackers. I thought the dire and surreal scoreboard at North Marine Road with Yorkshire struggling to reach 50 during the Scarborough Festival was a shocking blip but this was even more galling.
An eventual finish off the pace in the Specsavers County Championship, failure to breach the group stages of the NatWest T20 Blast and a quarter-final defeat to Surrey in the Royal London One-Day Cup is grim reading for a county as ambitious as Yorkshire.
Feels like we quite far off in red ball but won more than 2nd place Surrey have and won only 1 less game than 2016 when pipped on last day

— Richard Kosmala (@superkos) September 27, 2017
The accusations and recriminations were unleashed on Twitter.
A "horror season" and "shocking" were two of the more printable verdicts amid a storm of protest that fans have the right to voice: Coach Andrew Gale is too close to his players and has to go. More bowlers needed. More batsmen required. Sack everyone. Sign better overseas players.
It can be a very simple game when studied from afar though the concern at the batting collapses this summer is plain enough and strength in depth has been brought into question with the combination of injuries and key personnel missing.
Just to pick up on a key point that I see repeatedly on Cricket Yorkshire's social media feeds.
I may be proved wrong but given Yorkshire are still in Division One, I can't see Coach Andrew Gale going anywhere although I note Matthew Maynard is set to part company with Somerset, irrespective of whether they stay up.
Thankfully, professional cricket does not mirror the chop-and-change culture of football that's built on self-interest above sustainability. No-one would deny Yorkshire County Cricket Club have had a poor year with some galling results but we should judge a coach on more than a single year.
The England absences of Root, Bairstow, Plunkett & Rashid are a recurring theme but the county has to be able to deal without them rather than pine longingly for their return because other members of the squad aren't fulfilling their promise.
Of course, the grievances of hit-and-miss availability, particularly around Bairstow, are not without merit.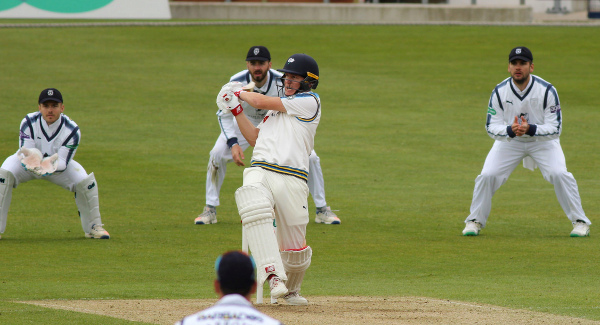 Only the case of Gary Ballance can really niggle; installed as Yorkshire captain, selected for England, cue form and technique evaporating before injury, a return to county action and loss of confidence and runs.
If Ballance plays at five for England in the Ashes and fares well, Yorkshire may be looking for a new skipper for 2018. Assuming he hasn't already decided to pick it in, that is…
So, this won't be a blow-by-blow post-mortem; not least because you can likely read that elsewhere and my focus for Cricket Yorkshire's coverage has been on club cricket.
I can't claim to be able to rehash the drawn four-dayer at the Ageas Bowl or T20 down at Chesterfield with any potency.
Yet, allow me to pose a few questions that supporters may be chewing over as the light draws in and we all pine for the immediate return of county cricket.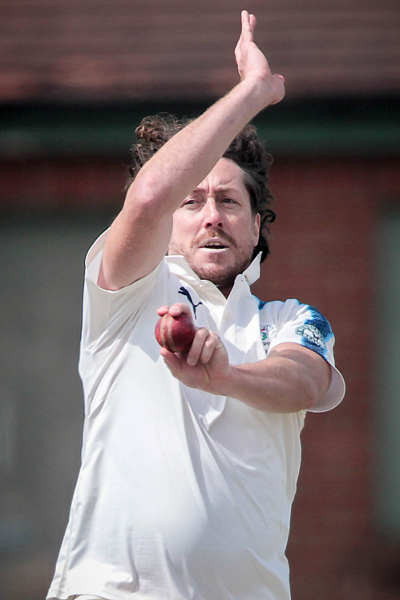 What will the post-Sidebottom era look like?

It would take a superlative cricket squad not to feel the stinging absence of one of the country's leading bowlers over two decades as Sidebottom retires with 65 appearances for his country, 762 first-class wickets, five County Championship titles and too many distinctions to reel off.
Professionalism takes many forms but Sidebottom's asset to every captain has been an ability to swing a cricket ball round corners, nip out the top order for diddly-squat, keep the run rate flatlining and bowl long, sapping spells that see batsmen saturated with pressure.
Of course, this has been a managed transition, not a shock departure, so Yorkshire have been forced to shuffle their pack as Sidebottom only played ten matches (eight County Championship games and two second eleven appearances) between May and September.
The emergence of Ben Coad has been somewhat muffled by the fact that Yorkshire have not challenged for the County Championship but 50 wickets is outstanding; the equivalent of Tim Bresnan and Steve Patterson's effort combined in terms of dismissals; not to denigrate those two as we can all weave stats to suit our narrative.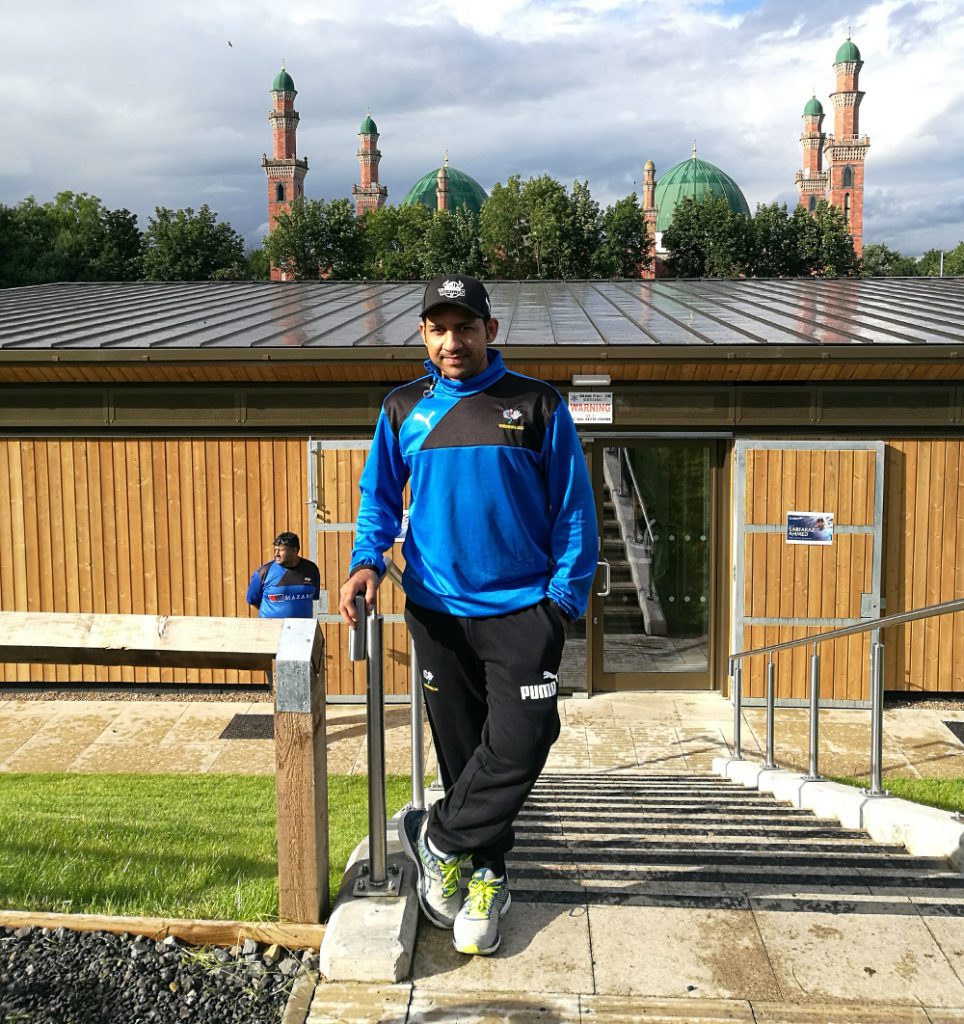 Misfiring Overseas players
I don't subscribe to the critical view of Yorkshire's unprofitable dip into the overseas transfer market to bolster their player pool in 2017.
We're all wiser after the fact, aren't we? Pakistan captain Sarfaraz Ahmed might have fired with the bat after his Champions Trophy-winning exploits and Kraigg Brathwaite could have brought his Test form into county cricket.
Yes, Yorkshire could have saved their pennies but the top order was spluttering in the County Championship and Ahmed was signed with the intention of some star-quality momentum to take the Vikings into the quarter-finals.
What Yorkshire's management and fans crave, however unlikely, is an international-quality cricketer available for the bulk of the season, if not all of it, to prevent the revolving door policy at Headingley that hasn't worked in recent years.
Swooping for the calibre of Virat Kohli wouldn't hurt but if he can only play between 6-9 July and only then if his international Board don't change their mind, is it worth it?
Yorkshire have signed internationals on a certain understanding and the ground has moved under their feet with availability trimmed. Time for a change of tack?
The philosophy has always been to recruit to add the strength of the squad and it is hard to fault that logic.
Though the swirling fog surrounding availability of overseas stars frustrates us all, signing a player purely because he's available between April and September is no grand plan.
Like it or not, It's the way it is now though signings such as Sangakkarra at Surrey and Amir at Essex show that game-changing, world-class cricketers still want to savour county cricket and can make an enormous contribution, even in short stints.
Purely in statistical terms, Peter Handscomb's 444 Championship runs (nine appearances) was solid rather than spectacular whereas Shaun Marsh's brief return of 225 from two games is hard to fault.
In fact, Marsh (289 T20 runs) also lent his experience to the NatWest T20 Blast where Yorkshire Vikings might easily have qualified, had they landed the right side of three or four close encounters. Fine margins and all that…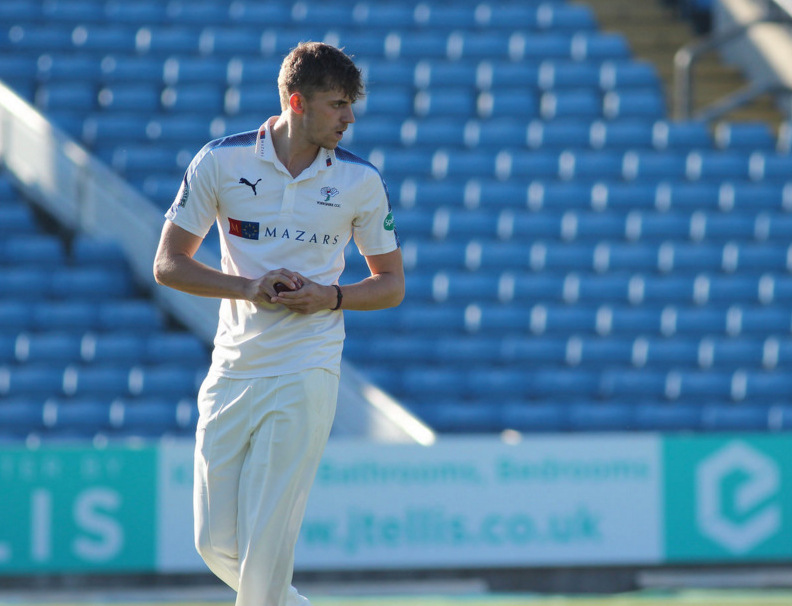 Reasons to be optimistic
Ben Coad will be able to bottle all the self-belief this season has endowed and his game should kick on. Coad has proved he can take the wickets of world-class batsmen in four-day cricket and there's no reason he can't be a mainstay in Yorkshire's attack for years.
Matthew Fisher's eventual return to first-class cricket from prolonged injury is also heartening while Karl Carver seems to slot in effortlessly when called upon and I think we'll see Tom Kohler-Cadmore make an impact with his swashbuckling batsmanship in 2018.
It wasn't all doom and gloom by any means. There have been scintillating individual performances at Headingley to savour. Remember Bresnan's six wickets in the driving rain in the Roses clash?
How about Adam Lyth's domestic record knock of 161 with the ball pinging all over the place? Spectators were in for a royal treat during Jonny Bairstow's career best 174 as Yorkshire chased 336 with aplomb in the One-Day Cup back in May.
So, as the hurt of a season recedes where Yorkshire's white ball cricket improved and their red-ball cricket went backwards, the questions won't stop….
PLEASE SHARE THIS ARTICLE & HAVE YOUR SAY
By sharing this article on Twitter and Facebook using the buttons below, you can help turbocharge the number of people who see this as we mull over Yorkshire CCC's past, present and future.
To discuss #YCCC, why not connect and drop a comment to Cricket Yorkshire, Follow and tweet @cricketyorks & Like CY on Facebook too: Cricket Yorkshire on Facebook.
Thanks for visiting the website and watch for weekly articles right the way through the rest of 2017 and beyond….starting with analysis of the MCC's changes to the laws of cricket, published here on CY this Sunday.
Latest posts by John Fuller
(see all)