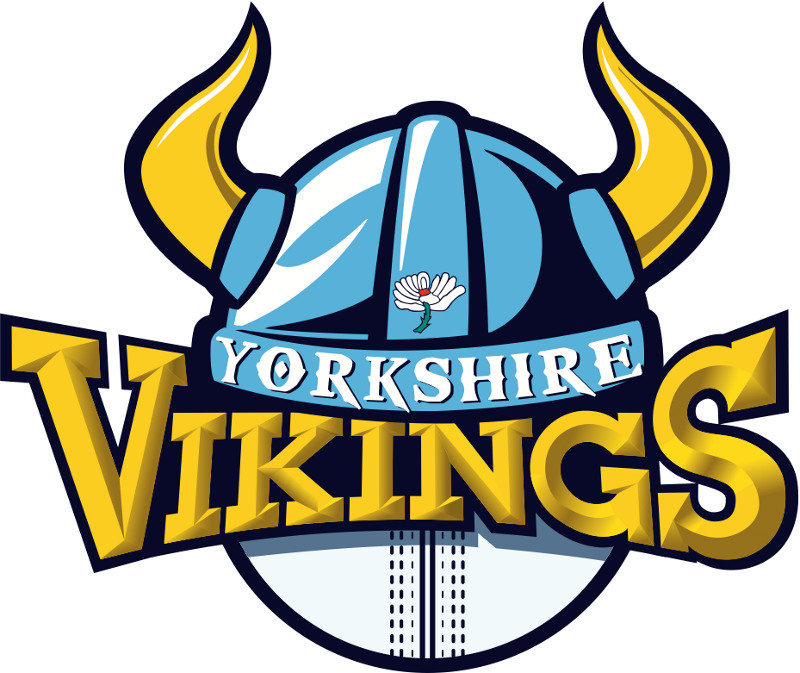 The Yorkshire Vikings begin their domestic T20 preparation in earnest this week by taking on league opposition in Middlesbrough.
The Vikings were due to play against a South Yorkshire Select XI at Sheffield Collegiate's ground, Abbeydale Park, on Tuesday 5 May (**EDITOR'S NOTE: Sheffield was cancelled early due to weather conditions) before taking on North Yorkshire South Durham XI at Marton Cricket Club a day later (Weds 6 May).
Jason Gillespie had named the squads for both fixtures which are part of a broader commitment to take Yorkshire County Cricket Club to five recreational grounds (Bradford, York and Harrogate to follow) during May.
"It will give us an opportunity to continue to work on our limited overs skills at some wonderful club grounds with excellent facilities.

We know the opposition, the club players, will be excited to be playing against professionals. It is a win, win for cricket in Yorkshire." (Jason Gillespie)
While Yorkshire are missing Bairstow, Lyth, Rashid, Plunkett, Root and Ballance who will be heading home from the West Indies, it gives the county and the fans the chance to see what others can do who haven't always featured prominently for the White Rose in the shortest format.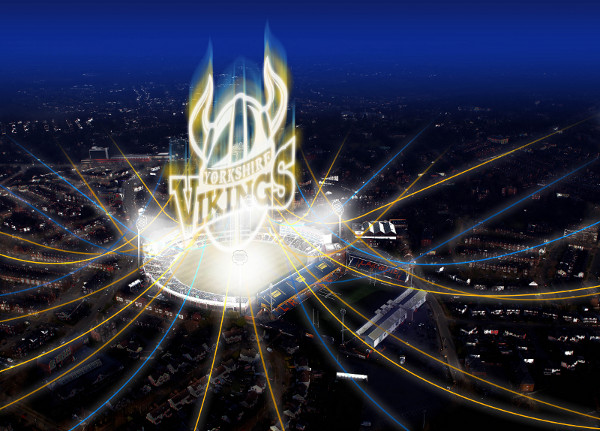 Yorkshire's squads for Sheffield and Middlesborough read like this:
Vikings vs South Yorkshire Select XI:
Gale, Bresnan, Brooks, Carver, Craddock, Fisher, Hodd, Hodgson, Leaning, Pyrah, Rhodes, Imtiaz (12th man)
Vikings vs North Yorkshire South Durham XI:
Lees, Carver, Coad, Craddock, Fisher, Hodgson, Leaning, Pyrah, Rhodes, Tattersall, Waite, Ainsley (12th man).
These Yorkshire squads are packed with intrigue, if like me, you like the odd curveball thrown your way.
What it does is allows mainstream, fringe and Academy cricketers all a crack at catching the eye.
Cricket Yorkshire caught up with leggie Tom Craddock who has been selected for both T20 fixtures this week and will be keen to force his way into the reckoning for the NatWest T20 Blast.
Tom Craddock on second chances, English attitudes towards leg spin and coaching influences

A graduate of Leeds Bradford MCCU, Craddock is that rarity of a Yorkshire-born wrist spinner, the other of which has recently been brushing up on his silver service out in the West Indies.
He once famously snapped up a five-wicket haul against England in an Ashes warmup (including Pietersen, Bell and Prior) only for the match to lose its first-class status.
Now back in Yorkshire after being released by Essex at the end of last season, Craddock had two Yorkshire 2nd XI appearances in April and match figures of 3-51 against Leicestershire at Kirkby Muxloe.
His re-emergence in Yorkshire shows Gillespie's open thinking and perhaps is a nod to the fact that Rashid has been selected in the England squad for the Ireland ODI and there is that slight question mark lingering as to Rashid's availability.
When we talked on the Bank Holiday Monday, we discussed his second chance of county cricket with Yorkshire and how it came about, his ambitions for the summer and beyond, the English mentality with legspinners and influences of Leeds Bradford MCCU.
**Editor's note: Due to a glitch with recording app Audioboom, I managed to trim and only keep the redundant ten-second end clip as opposed to the previous ten minutes interview – these things happen – hence the absence of direct quotes – but Tom was very generous with his time.**
A friendship with Tymal Mills at Essex led to help from a cricket agent and Yorkshire expressed an interest as potential cover for Adil Rashid who was due to be involved with England.
Craddock was subsequently invited to attend winter nets and train with the Yorkshire squad from January – all of which went sufficiently well and led to a month's trial (which is about to run out).
On trial and aiming for a contract…
This is the life for many young cricketers knocking on doors looking for chances in professional cricket though there's a layer of added pressure for Craddock in the Sheffield and Middlesborough games given the current lack of a firm contract.
His release from Essex in 2014 surprised more than a few – I speculated that Yorkshire should snap him up so feel free to come to me for your lottery numbers – and it's hard to shift the notion that the small cluster of English legspinners rarely get the sustained loyalty others do.
The best case scenario is that Craddock sparkles with the ball if and when the skipper hands over the ball in these T20s and gets a summer contract but with Rashid expected back, partially or moreso, and Karl Carver wanting to prove a point or two, competition is as intense as ever.
Having faith in legspin and support for Rashid
We get on to talking about Adil Rashid being sidelined from England selection and he laughs off the notion in the national press that Rashid is said to have difficulties bowling at the required speed for international cricket.
Whilst both accepting that we've not been out in the West Indies and seeing the full picture, there's agreement that it feels a little like an excuse and Rashid has been bowling plenty well enough at that speed over a number of first-class seasons to warrant selection in the first place.
Craddock's take – one hard to refute – is an English reluctance when it comes to leg spin to give it the chance it deserves. It's positioned as a risk (my words, not his) but England's lack of wicket-taking bite on a turning pitch ultimately cost them dear in the West Indies.
It's not even about taking a leap of faith but attitudes to the craft which I can tell – by the sighs from a cricketer who has England ambitions of his own once day – is more than a little depressing.
Craddock credits Richard Dawson (ex-YCCC 2nd XI coach now at Gloucestershire) as one of those who has provided coaching impetus to his game and also had words of encouragement and praise for the Leeds Bradford MCCU scheme – where he was a student and able to combine studies with chasing the dream of county cricket.
It's been illuminating to share a conversation about second chances and belief and trust in the art of leg spin bowling even if the technology to record such ultimately failed me.
Thanks again to Tom for his time and good luck to him and other young cricketers in the Vikings squad for whom these regional T20s are a high-profile shop window of sorts.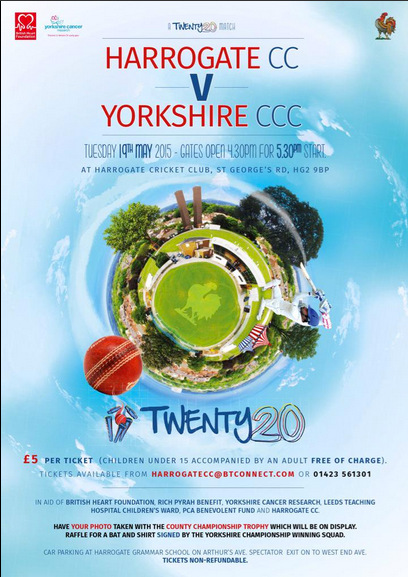 NYSDL LOCAL LEAGUE BRAGGING RIGHTS
These regional T20s clearly offer a chance to see the Vikings squad take on league opposition away from Headingley or Scarborough but for those squads lining up against Yorkshire, it's equally a unique one-off to show what they can do.
Last year, South Yorkshire Select XI – including ex-Yorkshire county cricketers Simon Guy and Simon Widdup – notched up 184-5 and had Yorkshire 75-4 before Lyth's 54 off 25 balls helped the Vikings to a four-wicket win.
Due to the inclement weather, the Sheffield showdown is not to be sadly but details have emerged about who the Yorkshire Vikings will face up at Marton Cricket Club on Wednesday.
Chris West reporting for the North Yorkshire Advertiser revealed the NYSD XI will feature four Yorkshire Vikings cricketers and captained by Sri Lankan Shani Dissanayake.
Also set to feature are Saeed Bin Nasir and Lee Hodgson (both Marske), Aamer Sajjad (Barnard Castle), James Weighell (Stokesley), Hasantha Fernando and Jack Hardy (both Marton).
Dissanayake was the overseas pro at Richmond for over a decade before moving to Hartlepool for 2015 while Sajjad has a first-class pedigree including once scoring 289 in a second-wicket partnership of 580 (a world record).
Fernando has represented Sri Lanka in both one-day and Test cricket; all-rounder James Weighell and wicketkeeper Jack Hardy have both featured for Durham Academy and Lee Hodgson had stints with both Surrey and Yorkshire previously.
Digits are firmly crossed that the weather relents although the BBC forecast looks a little grim at present with rain expected tomorrow and (perhaps) clearing by the evening.
So…put it in your diaries, Yorkshire fans…Middlesbrough (6 May) before LVCC and T20 Blast action and then Yorkshire then take on Bradford Cricket League XI at Pudsey Congs Cricket Club (Mon 18 May), Harrogate CC Select XI (19 May) and Yorkshire League Select XI at York (20 May).
***This article has been edited to reflect the cancellation of Sheffield and team news for Middlesbrough.

Latest posts by John Fuller
(see all)