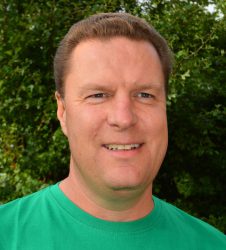 Latest posts by Andrew Gallon
(see all)
Andrew Gallon watches York get the better of hosts Stamford Bridge in the Yorkshire Premier Cricket League North.
August is an important month in the club cricket calendar. Lots of knockout cup finals and plenty of league matches affecting championship, promotion and relegation issues.
My aim, this late in the season, is to pinpoint a fixture with something riding on it for each team. And, of course, it needs to be at a ground I haven't visited.
---
Fairly horrible weather this high summer (you may have noticed!) has been a complicating factor. Can I meet the first two requirements and guarantee it's going to stay dry for six hours? Big ask.
---
Stamford Bridge versus York, a fixture between clubs at the wrong end of the Yorkshire Premier Cricket League North table, fitted the bill. As it transpired, the weather forecast, indicating light cloud and a stiff breeze, lacked accuracy.
Once the wind eased, drops of rain fell pretty much throughout. A mere irritant, really, even though I had neglected to bring a brolly. Credit to the players and umpires, Mark Shillito and David Sell, for their 'get the game on' determination to reach a conclusion.
Honestly, I sometimes wonder what purpose the Met Office serves. All that computer gadgetry yet still it struggles to get the weather forecast right much beyond 24 hours out.
---
Before the game, the Yorkshire Premier Cricket League North table suggested Driffield Town (bottom) were all but doomed to relegation to the York & District Senior Cricket League.
---
The other relegation place would likely be filled by Harrogate (second-bottom), Stamford Bridge (10th) or York (ninth). Just eight points covered the trio.
The previous Saturday, Harrogate had beaten Stamford Bridge at St George's Road by five wickets. Could Stamford Bridge afford another defeat by an in-distress rival?
As you'd imagine, in Stamford Bridge, there is no getting away from the famous 1066 battle. A crucial fixture, also, it was won by King Harold (Godwinson) at the expense of Harald Hardrada, a ruthless Norwegian warrior, and Harold's treacherous brother, Tostig, an outlaw.
Stamford Bridge Cricket Club's badge features two crossed axes, Haroldsway (a residential street) is close by the club's Low Catton Road ground while, on the other side of the village, two recent housing developments are named Godwin Vale and Saxon Gate.
The Stamford Bridge ground, east of and rather higher than the village's traffic-choked core, was in tip-top condition. The pitch is a very good size and mostly flat, although a curious little ridge rises at the south end of the wicket.
To my eyes, the ground is a little bland. The brick clubhouse, amidships on the west side, wouldn't cause any architect's pulse to race. But it does its intended job. Picnic tables in front of the clubhouse complement a handful of benches provided opposite.
Functional, modern (tiny inside, I shouldn't wonder) detached homes fringe three sides, with older, red-brick semis lining Low Catton Road, the fourth. The Wolds escarpment (I'm a big fan of the Yorkshire – and the Lincolnshire – Wolds) is only a few miles distant but isn't visible. A shame. I do like a scenic backdrop. It all feels a bit open and exposed.
A big plus, however, is the large amount of parking, on plentiful spare turf beyond the south end boundary. There are two all-weather tennis courts in the Low Catton Road corner.
I believe Yorkshire's Second XI have played at Stamford Bridge. It may be why three public address speakers adorn the clubhouse roof. They weren't used during the York game.
Generally, the Low Catton Road facilities are excellent. Moreover, there is plenty of space to accommodate a decent crowd.
After mid-June surgery to my dodgy left eye (perversely, the right is 20/20), I'm still awaiting clearance to resume driving. My legal eagle wife, who couldn't attend the game because she had a Monday report deadline to meet, gallantly dropped me off then later picked me up.
As we headed, outbound, along the A166, towards the River Derwent bridge bottleneck, I remarked that had we been able to travel back to the early 1960s, I could've caught the train at Earswick and jumped off at Stamford Bridge, whose station was a hundred yards or so from the cricket ground.
The station, abandoned in 1965, along with the rest of the York-Market Weighton-Beverley line, survives as a social club. Not much of a swap, especially when one considers how much Stamford Bridge has grown in the decades since closure.
---
York, never before in such trouble in this division, held their nerve to win by seven wickets. A visiting supporter told me York have been beset by injuries. In addition, a number of players simply haven't scored the runs expected of them.
---
He felt the division had been tighter than in previous years, making the margin for error slimmer than usual. York, he said, were looking to stay up then build towards a better 2022.
Defeat, coupled with Harrogate's surprise six-wicket victory at Dunnington, saw Stamford Bridge plunge a place into the relegation zone. They are now two points from safety. Driffield Town gave themselves a glimmer of hope of avoiding the drop after winning, by five runs, at Sherriff Hutton Bridge. I bet that was a good one.
To be frank, Stamford Bridge looked relegation fodder. Only too obviously short on confidence, they batted without care and their fielding was much less secure than York's.
Having opted to bat, the hosts soon slid to 9-2 then 36-3. Red-helmeted Dominic Blampied, in at No 3, rode his luck in hitting 26. He played and missed a few times, and edged several flashing shots over the slips. No 6 Martyn Woodliffe enlivened proceedings by hitting a four then a six in consecutive deliveries before departing for 15.
From 93-8, the hosts did well to post 131, off 39.2 overs. They were indebted to tailender Jake Dickinson, who contributed an unbeaten 28 and, with William Robertson (9), another red helmet wearer, added 34 for the ninth wicket. Ryan McKendry (3-22) returned the best bowling figures. Simon Lambert finished with 2-6.
A couple of York's catches were tremendous. The pick was a one-handed take, diving backwards, at square leg, by Clarke Doughney. Liam Burgess was the unlucky batter.
York adopted a patient approach when replying. Stamford Bridge had them 55-2 but, at 73-2, dropped No 3 McKendry (34).
---
"You can't afford to do that with McKendry," observed an elderly gentleman, as he strolled past my seat. The culprit appeared to lose his footing.
---
Finlay Bean (40 not out) and McKendry went on to compile a third-wicket stand worth 50. Dave Chaplin took 2-43 as York reached 132-3 in 34.5 overs.
Near the end, a frustrated home player, having watched a team-mate fumble a regulation stop, called out: "Any danger of picking one up cleanly?"
It summed up Stamford Bridge's afternoon.
Enjoyed this read? Join thousands of cricket fans who get the Cricket Yorkshire Newsletter – exclusives, competitions, partner offers and much more straight to your inbox!