[vc_row][vc_column][vc_column_text]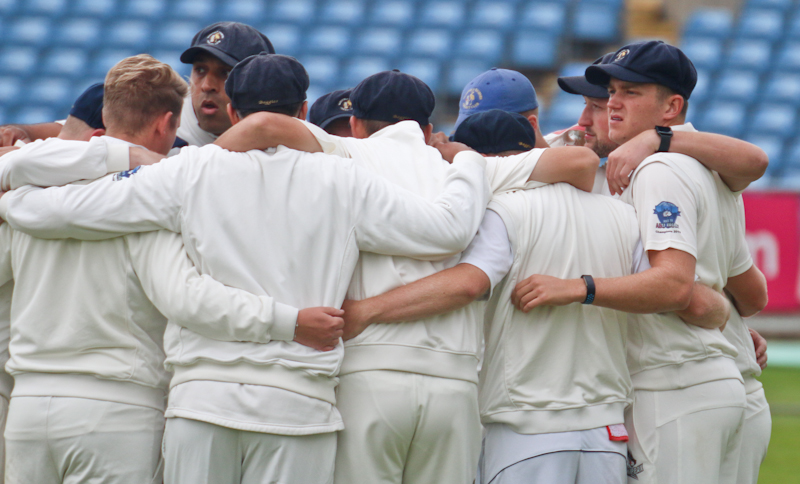 It was a bitingly cold day but thankfully yesterday's rain that brought a premature end to Yorkshire's County Championship match had been and gone so we got underway on time at 10.30am.
This was the final of Yorkshire's four Premier League Champions and it pitted Great Ayton from the North Yorkshire South Durham Cricket League against last year's finalists Wakefield Thornes from the Yorkshire South Premier League.
My full report will be in The Cricket Paper (out in newsagents each Friday and probably in next week) but it ended up being a one-sided match that Wakefield Thornes dominated, courtesy of their bowling and fielding first up that had the opposition 25-5 at one point.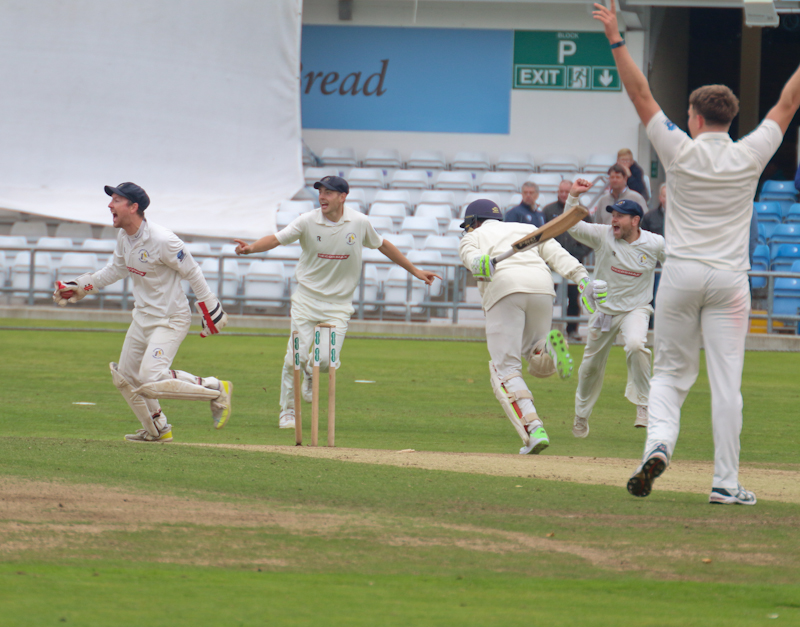 Josh Shaw (3-26) bowled with plenty of menace and Mahmood Rasool at the other end ended up with the man of the match award for his 3-34. There was a key moment in the first 90 minutes when Pitigala Jeewantha was run out by Thornes' David Toft to ram the advantage home.
Great Ayton captain Jon Grainge (17) and Andrew Liddle (20) offered late-order resistance but 97 all out off 23.3 overs was well short of a competitive total. Spinner Steve Morgan varied his pace well and bamboozled admirably to pick up 3-14 in the latter stages.
In reply, Wakefield Thornes set off with intent with Jared Warner (28 off 57 balls) the perfect foil to James Wolfenden (20) then David Toft (26) who scored faster but perished during the run chase.
Victory came by seven wickets from 25 overs to see Wakefield Thornes win their second title as Yorkshire's champion club from the Premier Leagues of Yorkshire, having made each of the three finals since the new play-off was introduced in 2016.
Special mention, not for the first time, of Sue Mulholland's epic teas afterwards, and thanks to everyone who contributed to an entertaining, if truncated, final.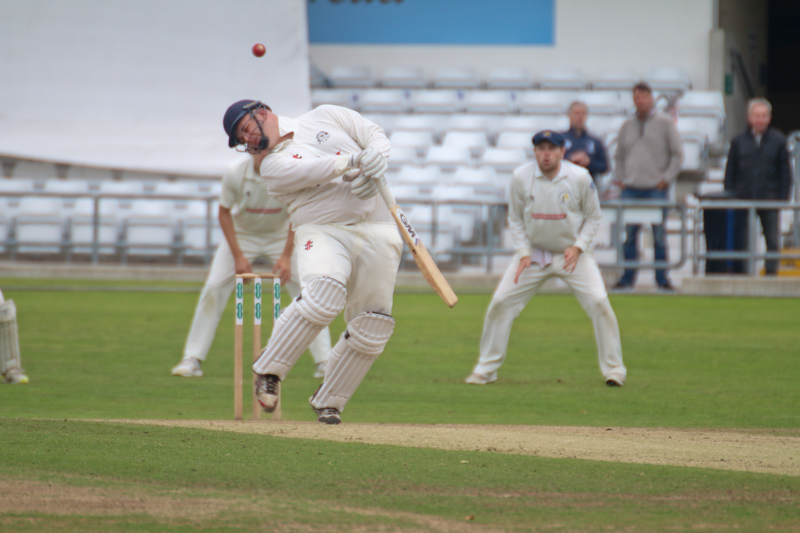 CLICK MATCH PHOTOS BELOW FOR SLIDESHOW:
Enjoy a selection of photos from the game and please share the article if you think others would like a look.
Here's the match scorecard: http://wakefieldthornes.play-cricket.com/website/results/3711991[/vc_column_text][/vc_column][/vc_row][vc_row][vc_column][vc_media_grid initial_loading_animation="none" grid_id="vc_gid:1537641379144-ace2ed86-84f2-3″ include="9983,9965,9981,9967,9968,9982,9973,9974,9970,9979,9975,9980,9977,9976″][/vc_column][/vc_row]