Each summer, writer and photographer Andrew Gallon explores the length and breadth of Yorkshire cricket and further afield. Having visited hundreds of clubs across the region over the years, he knows his Hanging Heaton from his Holmfirth and Townville from Tickhill.
I asked Andrew to ponder the art of the possible around a Yorkshire League Knockout Cup. What would one look like? Who would be in it?
Is there wriggle room in cluttered fixture lists or appetite to be crowned Champions of Yorkshire? Here's what he came up with…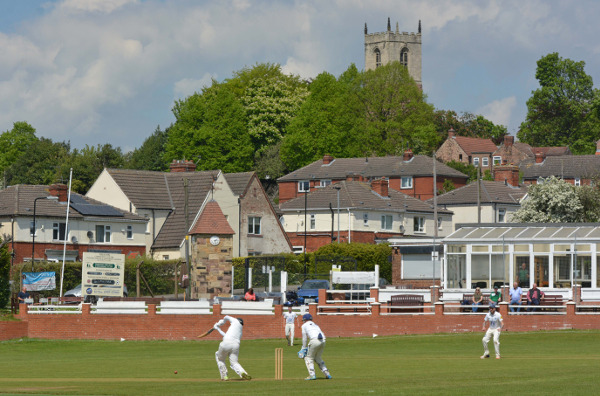 Treeton Cricket Club (above) was among my spectating destinations earlier this season. I visited for a Heavy Woollen Cup tie. Neither Treeton, nor that day's opponents, South Kirkby Colliery, are what I'd call Heavy Woollen area clubs.
Treeton, certainly, are well beyond what I've always taken to be the competition's geographical entry criterion: 18 miles (as the crow flies) of Batley Town Hall.
Despite having a fair distance to travel for away ties, Treeton are in their third season as Heavy Woollen Cup combatants. What, I wondered, is its attraction to a Yorkshire South Premier League club?
"We get a bit bored of playing the same teams, year after year," an official explained, pre-match, in the clubhouse bar. There are only 12 clubs in the Yorkshire South Premier League.
That I can understand. Cricketers seem to enjoy testing themselves against players from other leagues, and playing on unfamiliar grounds. It's probably why the 1883 vintage Heavy Woollen Cup, which attracts applicants from a variety of leagues, never appears to have any difficulty getting 32 clubs to take part.
Fairly often (and maybe a website with Yorkshire in its title isn't the place for such an admission), I drive across the M62's Windy Hill summit to watch league cricket in Lancashire.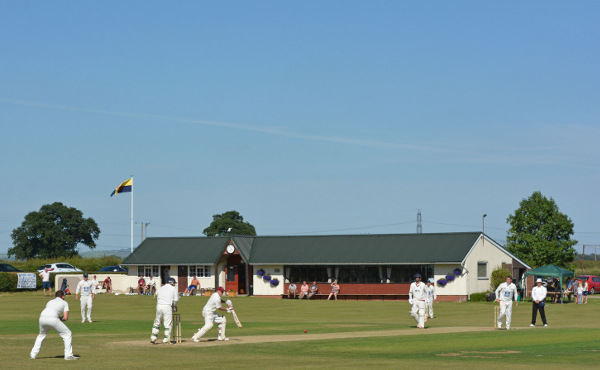 The locals are often bemused, even though the nearest clubs are only a 75-minute drive. At Littleborough, a baffled home supporter asked: "You've come from York? Today? And are you going back tonight?"
One of my favourite competitions 'over the border' is the Lancashire Cricket Foundation Knockout Cup, which in 2019 – its 48th season – has been contested, on Sundays, over 45 overs, by 54 clubs from 10 leagues.
Sponsored by Heineken (an instantly recognizable brand), the cup featured six rounds. The first, on May 19, had 44 clubs. The 22 winners were joined in round two, on June 2, by 10 seeded clubs.
Seeding allows the busier bigger clubs (which this season were Blackpool, Farnworth, Lowerhouse, Netherfield, Northern, Ormskirk, Prestwich, Walkden, Walsden and Woodbank) to sidestep a potential first round thrashing of a relative minnow.
I guess that sort of blowout doesn't do anybody any good. The other rounds were on June 23 and July 14, with the August 4 semi-finals and a September 8 final to come.
In the last four, Horwich RMI (rated by many Lancashire's leading club side this season) host holders Darwen and Norden (near Rochdale) go to Kendal-based Netherfield.
Qualification is through the previous season's league positions.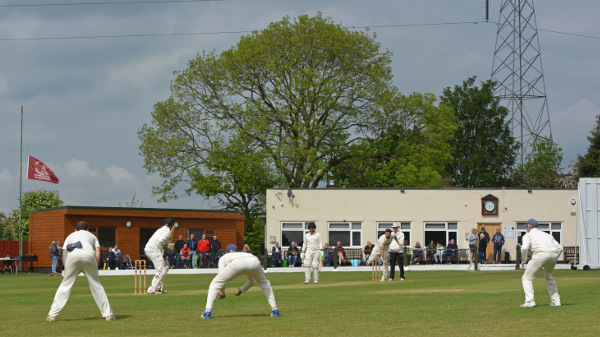 The allocation for 2019 saw seven clubs from each of the Bolton, Greater Manchester, Lancashire, Liverpool & District, Northern Premier, Palace Shield and Ribblesdale leagues, along with two apiece from the Southport & District Amateur and Greater Manchester Amateur leagues, and, for the first time, one from the Westmorland League.
Settle, of the Ribblesdale League, flew the flag for Yorkshire!
Usually, the final is played at Old Trafford, providing a thrill for league cricketers and no little kudos for the competition.
Here's the thing: is there any mileage in suggesting a Yorkshire Knockout Cup, structured on similar lines?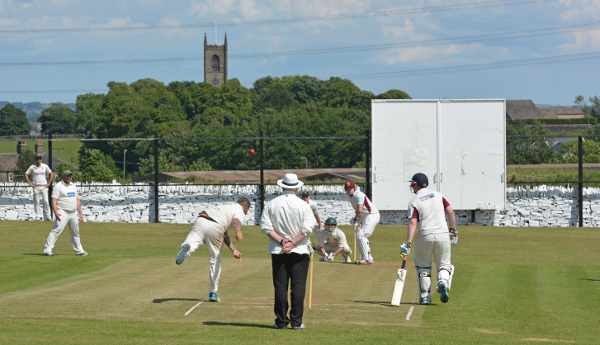 The stumbling block, certainly for the big clubs, would be finding space in a crowded calendar. Unfortunately, elasticity isn't one of the cricket season's qualities.
Those who like to enter, say, the ECB's national club and T20 competitions, along with their own league's knockout cup, might struggle. But if the Lancashire clubs can manage it (though it's likely their Knockout Cup will be restructured, with fewer clubs, next year), why cannot their Yorkshire counterparts?
Or are we to be satisfied merely with the Yorkshire Premier League Champions season finale, a play-off featuring the county's four ECB league winners? Wakefield Thornes lifted the trophy in 2018.
On the basis that it's usually wiser to walk before one can run, a Yorkshire Knockout Cup could start with 32 clubs (no second XIs) and five rounds. Let's not be too ambitious, too soon.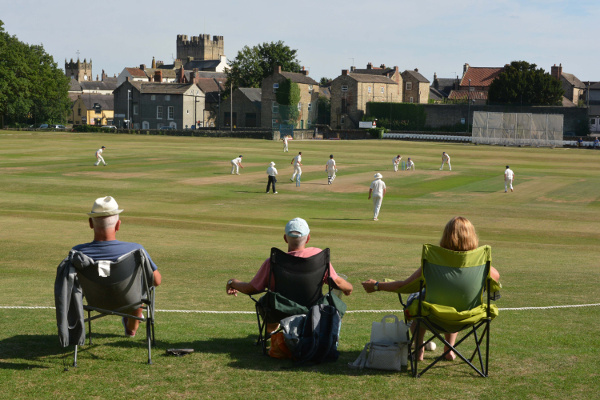 I'd pick six clubs from each of the Bradford Premier, the Yorkshire Premier North and the Yorkshire South Premier leagues, together with the top four Yorkshire clubs from the North Yorkshire & South Durham Premier League.
We could flesh out that stellar 22 with the top two from the Huddersfield, South Yorkshire (Yorkshire clubs only – no Lincolnshire interlopers) and York & District Senior leagues, and the champions of the Airedale & Wharfedale, Craven, Halifax and Nidderdale & District leagues.
I wouldn't, at this stage, wish to complicate matters by considering seeding. Icing on the cake would be to stage the showpiece final at Headingley.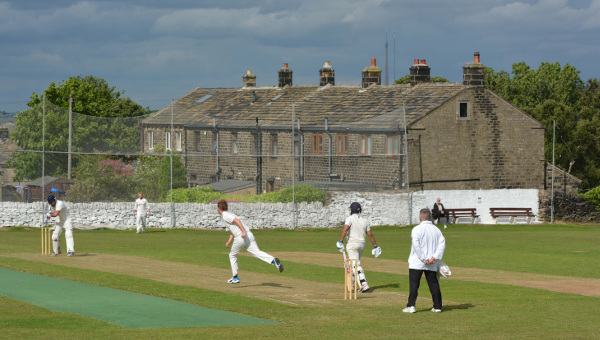 If we imagine the present league standings to be 2019's final tables, there'd be some tasty entrants for a 2020 Yorkshire Knockout Cup.
The line-up would be:
Bradford Premier (6): Woodlands, Bradford & Bingley, Pudsey St Lawrence, Hanging Heaton, Cleckheaton, Farsley.
Yorkshire Premier North (6): Woodhouse Grange, Sheriff Hutton Bridge, Stamford Bridge, York, Dunnington, Castleford.
Yorkshire South Premier (6): Doncaster Town, Sheffield Collegiate, Barnsley Woolley Miners, Wakefield Thornes, Elsecar, Treeton.
North Yorkshire & South Durham Premier (4): Richmondshire, Marton, Thornaby, Marske.
Huddersfield (2): Hoylandswaine, Moorlands.
South Yorkshire (2): Cawthorne, Houghton Main.
York & District Senior (2): Driffield Town, Acomb.
Airedale & Wharfedale (1): Otley.
Craven (1): Crossflatts.
Halifax (1): Illingworth St Mary's.
Nidderdale & District (1): Darley.
Could it be done? Where there's a will, there's a way!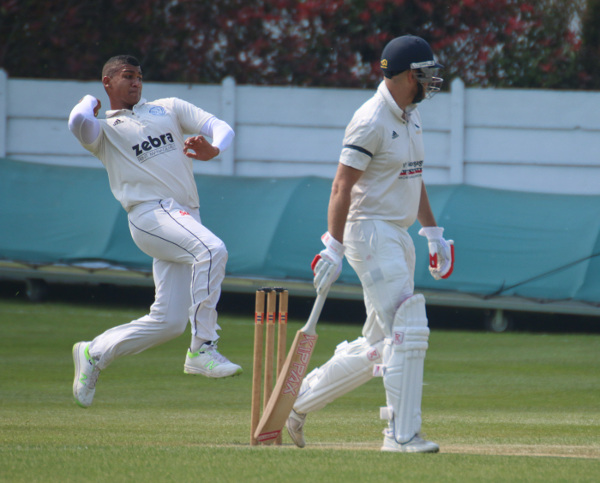 LIKE THE IDEA? DON'T SEE THE NEED? HAVE YOUR SAY!
Leave a comment below or for social media, contact Cricket Yorkshire as @cricketyorks on Twitter or there's the Cricket Yorkshire Facebook page.
Thanks to Andrew for his analysis and exploration. Yorkshire is a fragmented club cricket landscape with inter-league competitions scattered across the lands.
Is it time for a more inclusive competition?
Latest posts by Cricket Yorkshire
(see all)