Michael Pulford is a retired Teacher of the Deaf and helping to coordinate a revival of the Yorkshire Deaf cricket team. Here, he gives a detailed insight into the Yorkshire club cricketers who are pushing their county credentials, as well as the coaches and mentors breathing new life into deaf county cricket in the region.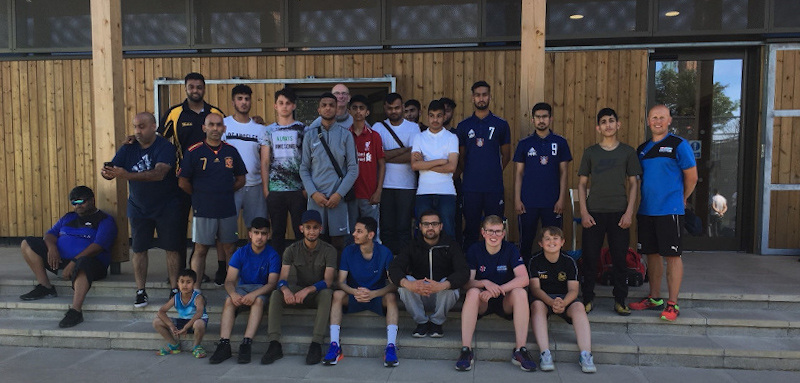 After a short gap, the Yorkshire Deaf County Team has been revived and competed again recently at the English Deaf Cricket Association's Inter-Counties Competition, held at Derby
in October.
This is an 8 a-side, indoor event. The young Yorkshire side, the oldest player is twenty, lost in their group to the South-West and Nottinghamshire but then won their last match, a 5th vs 6th Play-Off against Lancashire. It was a great way to end the day and gave the side much pleasure and confidence. Regardless of that result, they learned a lot and can enter the next such competition, in March, with much greater experience and insight.
The team took part after a number of training sessions over the past two years, which were held at Bradford Park Avenue, Cricademia in Leeds and also Headingley itself.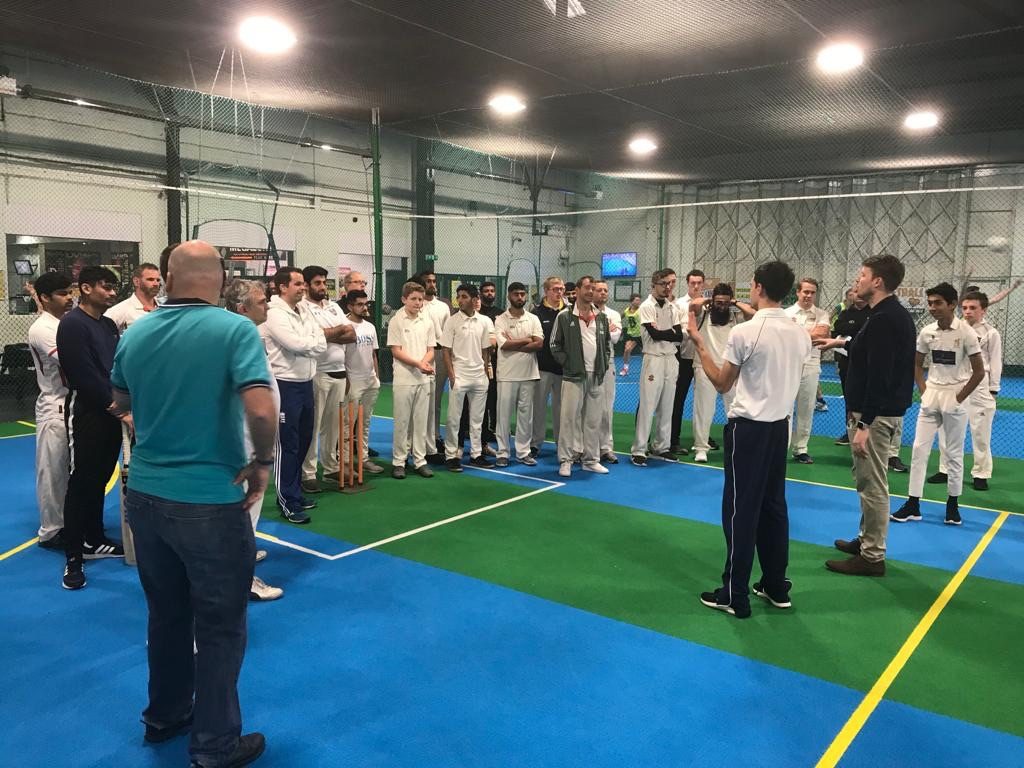 The growing squad has been coached by Chris Schofield, who played once for Yorkshire and a number of times for England Under 19s, Ismail Dawood, the former Yorkshire, Glamorgan, Northamptonshire and Worcestershire wicketkeeper, and also Adnan Ghani a Pakistan Deaf international cricketer.
The players have learned from all three coaches and it has helped that Chris has a hearing- loss whilst Ismail is aware of the Deaf Community in his home-town of Batley.
The presence and assistance of Adnan is terrific as he is great role model for all local Deaf cricketers, being a member of a Deaf World Cup-winning Pakistan side and also having the ability and confidence to be an established and successful professional in the Huddersfield League, with the champions Hoylandswaine.
A Yorkshire Deaf County Team has competed before at the Inter-Counties event but has not played regularly.
It is now hoped that a side can be fielded at every such competition, it is intended there will be two each winter, whilst there are plans to meet Lancashire in an 11 a- side outdoor match next summer.
Both Addingham and Ilkley Cricket Clubs, who helped with generous donations of kit, have also kindly offered use of their grounds for such Roses matches.
It is not known when Yorkshire Deaf last fielded an 11 a-side team, nor when the previous Roses Deaf fixture was played, but Lancashire have a trophy which used to be competed for.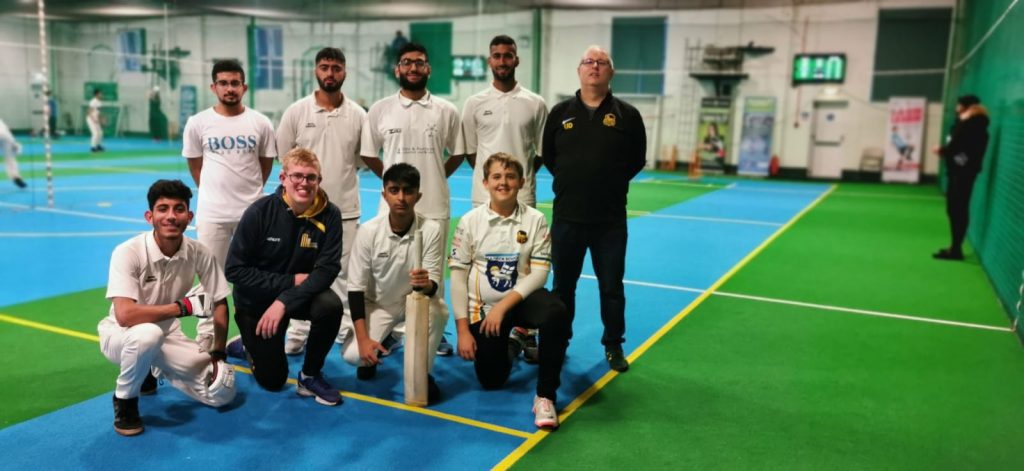 The eight players who represented Yorkshire at Derby in October included three lads I taught four years ago in Bradford, three more I 'knew' from the Leeds education system – and who were also known to Adnan, and just two who were in the system of the England Cricket Association for the Deaf.
The latter pair, Luke Riley from Hull and Edward Denton from Pudsey, are club cricketers, Luke with Driffield and Edward with Pudsey St. Lawrence. Luke won the award for the Best Young Player at the recent event whilst Edward has played for Bradford League age-group representative sides.
The Leeds lads who played, Hashim Mahmood, Haseeb Khan and Rahim Karim, are not currently with clubs and neither are the Bradfordians, Mohammed Sufyaan, Mohammed Owais and Bilal Ahmed, nor a ninth player who has trained with us and impressed, another player from Bradford, Mohammed Awais.
Really, they all need to practice with clubs to fulfil their obvious potential but profoundly Deaf cricketers are not always confident joining in at hearing organisations. Hashim so impressed Darren Talbot, the CEO of the England Cricket Association for the Deaf, that he would like him to attend England training.
Our team, like all Deaf sides, contains players who are both Profoundly Deaf (and use British Sign Language) and Partially Hearing (who may be oral communicators and have no
knowledge of sign language).
If you are or were considered educationally deaf then you will qualify for a Deaf county team, though international guidelines for eligibility are a little bit stricter regards hearing loss. Chris Schofield, for instance, who went deaf later in life, has a level of deafness which means he can play county but not international Deaf cricket.
To be eligible to play international Deaf cricket a player must have a hearing loss of 55 decibels or more in their better ear.
International Deaf cricket is run by the Deaf International Cricket Council and last November a 20/20 Deaf World Cup took place in India. Five teams competed, Australia, India, Nepal,
Pakistan and Sri Lanka. Sri Lanka beat India in the final. England, unfortunately, were unable to attend this event but have competed internationally home and away.
Yorkshire have provided the England Deaf team with a number of players over the past decade, including Matt Clinton, Darrell Sykes, Andrew Wood, Jake Oakes and Henry Wainman, and before that, Ihjaz Hussain. Darrell Sykes, who currently plays with Moorlands in the Huddersfield League, has toured Australia (2011) and South Africa (2013) with England Deaf squads whilst he was joined on the tour to South Africa by Henry Wainman and Jake Oakes.
Henry, whose brother James has played for Yorkshire CCC and Warwickshire CCC, is with Bardsey in the Airedale and Wharfedale League. The standard of international Deaf cricket therefore seems to be that of very good league cricket whilst England have included a former first-class cricketer, Glamorgan's Alun Evans, in their ranks.
In 2005, Adnan Ghani and Darrell Sykes actually played international Deaf cricket against each other, in the 50-over Deaf World Cup held in India. (They have also opposed one another in the Huddersfield League.) In 2016, Adnan was in the Pakistan side which won the same event, beating England in the final in Sharjah.
In official Deaf cricket matches, it is not allowed to wear hearing-aids as it is believed this can give some players an unfair advantage, you play to the hearing-loss you have. This rule
is strictly adhered to and India actually had to forfeit a match against England in 2016 when an Indian player was seen to be wearing one!
Otherwise, except for the use of Sign Language by some players, Deaf cricket is simply cricket played by Deaf players.
If you know of a Deaf or Hard of Hearing or Hearing-Impaired cricketer (there are lots of terminologies covering deafness) who would be interested in joining our growing squad, please contact myself at [email protected].
Latest posts by Cricket Yorkshire
(see all)