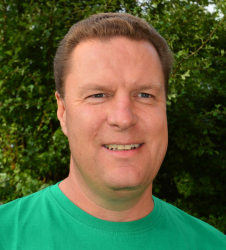 Latest posts by Andrew Gallon
(see all)
Andrew Gallon shares the ups and downs across a selection of cricket leagues in Yorkshire.
Championship, promotion and relegation issues are about to reach their thrilling conclusion in Yorkshire's four ECB Premier Divisions and the county's other cricket leagues.
Owing to the disruption caused by the coronavirus pandemic, resulting in some clubs having played fewer games than others, in some divisions, average points or runs/wickets differential, rather than match points, will determine who finishes where.
---
Woodlands (317 points), Townville (308) and New Farnley (294) occupy the top three places in the Bradford Premier Cricket League's Premier Division.
---
Townville and New Farnley meet on August 29 at Undercliffe Cricket Club to contest the Priestley Cup final.
The league results to watch for will be Townville versus New Farnley (August 28) and New Farnley versus Woodlands (September 4).
Morley (138 points) and Batley (138) look destined for the drop, although Cleckheaton (160) and Wrenthorpe (160) aren't entirely out of trouble.
Morley go to Woodlands on August 28 and wind up their season on September 4, with a visit from Cleckheaton.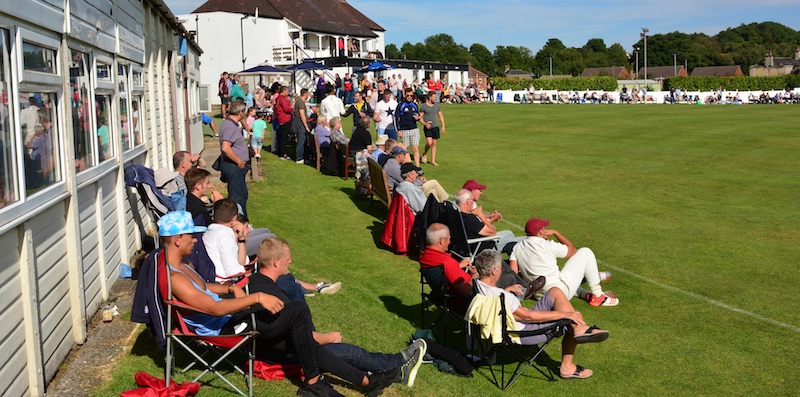 Ossett (261 points, pictured above) should come up from the Championship, along with Bankfoot (227), Carlton (209), Birstall (205) or Pudsey Congs (201).
Carlton visit Pudsey Congs on August 28. On the final day, September 11, Bankfoot host Carlton.
With just two weekends of the Yorkshire Cricket Southern Premier League top-flight season remaining, Scunthorpe-based Viking Cup finalists Appleby Frodingham (188 points) lead the Premier Division, from Sheffield Collegiate (176) and Treeton (174).
There's a big game on August 28, when Sheffield Collegiate go to App Frod's Brumby Hall.
On September 4, App Frod are at home to Whitley Hall, seventh. Sheffield Collegiate travel to sixth-placed Elsecar.
Wickersley Old Village (38 points) are down already, with second-bottom Hallam (82) looking to overhaul Cawthorne (94).
Hallam host Treeton on August 28, the same afternoon fourth-bottom Doncaster Town (102 points) receive Cawthorne.
September 4 looks like crunch time: Cawthorne entertain Hallam. Elsewhere, Treeton wind up their campaign at home to Barnsley Woolly Miners, fourth.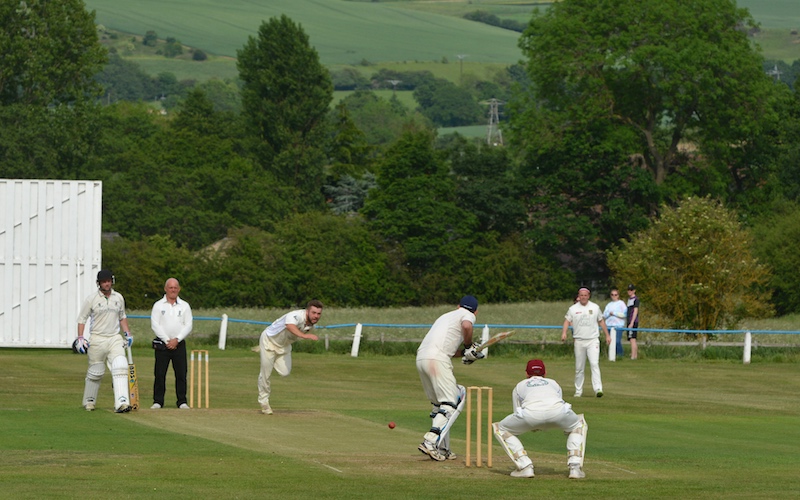 In the league's Championship division, which has three rounds of fixtures to complete, Cleethorpes (178 points, 9.37 average) and Whiston Parish Church (176, 9.26, pictured above) occupy the promotion positions. Hard on their heels are Houghton Main (160, 8.42) and Sheffield Collegiate Seconds (156, 8.21).
Cleethorpes have by far the toughest run-in. Key matches include Sheffield Collegiate Seconds versus Cleethorpes (August 28), Houghton Main versus Cleethorpes (September 4) and Cleethorpes versus Whiston Parish Church (September 11).
Richmondshire (322 points, 17.89 average) perch in the box seat in the Premier Division of the North Yorkshire & South Durham Premier Cricket League. They are looking to hold off the challenge of second-placed Barnard Castle (300, 16.67).
---
In what has the look of a title decider, Richmondshire visit Barnard Castle on August 30. On other dates, Richmondshire host Saltburn (August 28) and Marton (September 4).
---
Marske (156 points, 8.67 average) seem doomed to the drop. Expect the other club relegated to be Normanby Hall (172, 9.05), Great Ayton (171, 9.50) or Thornaby (192, 10.67).
On September 4, the season's final day, Normanby Hall receive Great Ayton, who have a derby visit to Stokesley on August 30. Barnard Castle, Richmondshire's rivals, travel to Normanby Hall on August 28 and are at Marske on September 4.
Pacesetters Stockton (335 points, 17.63 average) appear certain to top Division One and secure promotion alongside either Darlington (295, 15.53) or Darlington Railway Athletic (304, 15.20).
Of interest to Yorkshire cricket fans, Whitby (244 points, 13.56 average), fourth, are out of contention.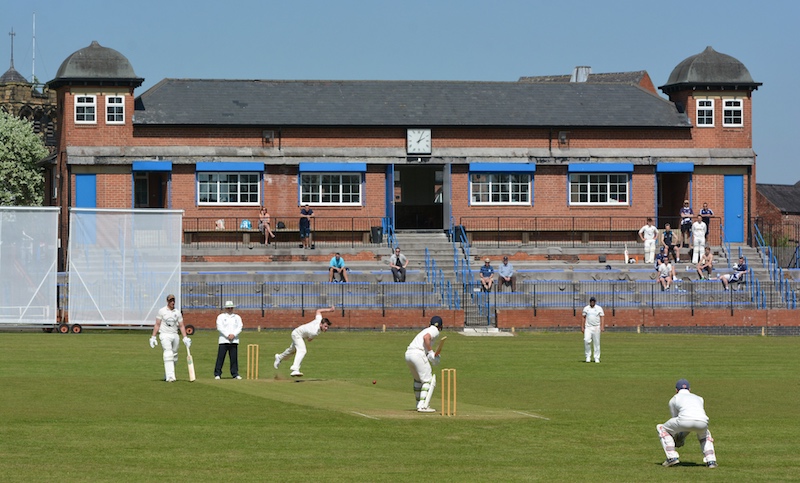 Castleford (126 points, 7.41 average, pictured above) lead the Yorkshire Premier Cricket League North table. After a memorable season, they are favourites to claim the title.
The Savile Park side have an advantage over Weetwood-based Yorkshire Academy (91,7.00), Scarborough (108, 6.00), Clifton Alliance (110, 5.79) and Dunnington (110, 5.79).
During the last three rounds, Castleford go to lowly Stamford Bridge (August 28) and Woodhouse Grange (August 30), and receive Dunnington (September 4).
The situation is fluid in this league because, owing to coronavirus, Yorkshire Academy won't be playing any more games this season. Their closing schedule included home matches against Harrogate (August 28) and Stamford Bridge (August 30), two clubs battling the threat of relegation, and a visit to Clifton Alliance (September 4).
---
A meeting this evening (August 23) of Yorkshire Premier Cricket League North officials will determine how to deal with the ramifications of Yorkshire Academy's misfortune.
---
Scarborough finish with a home assignment against reviving bottom club Driffield Town (August 28) before trips to Dunnington (August 30) and Sheriff Hutton Bridge (September 4).
In the bottom half of the table, Acomb (89 points, 5.24), York (88, 4.63), Harrogate (76, 4.22), Stamford Bridge (78, 4.11) and Driffield Town (68, 4.00) are in peril.
York, whose three remaining fixtures feature home clashes with Driffield Town (August 30) and Harrogate (September 4), along with a short trip to cross-city neighbours Acomb (August 28), have a good chance of staying up.
The visit on September 4 of Stamford Bridge to Driffield Town (pictured below), who have won their last two games, beating Sheriff Hutton Bridge and Clifton Alliance, and reached the final of the Viking Cup, to be played on September 5, is likely to have a strong bearing on outcomes.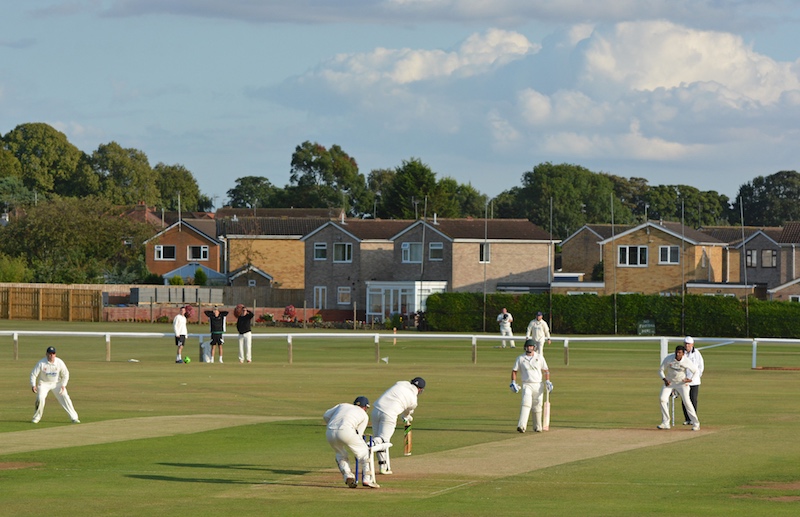 Four clubs are in contention to secure promotion from the Premier Division of the York and District Senior Cricket League.
With four rounds to complete, Sessay (416 points, 21.89 average) and Beverley Town (372, 20.67) occupy the important top two positions. Folkton & Flixton (365, 20.28), third, and Malton & Old Malton (380, 20.00), fourth, are ready to capitalise on any slip-up.
The August 21 meeting of Malton & Old Malton and Beverley Town was abandoned, early in the second innings, because of rain. Eleven points apiece awarded. It's a shame when such an important fixture is affected by the weather.
On August 28, Beverley Town entertain Folkton & Flixton – the sole instance of top-four clubs meeting over the season's finale. The former already has a trophy in the bag with a Hunters Cup triumph at Scarborough.
Hull Zingari, eighth, could have a big say in the promotion race because they travel to Sessay (September 4) before hosting Malton & Old Malton (September 11).
The same could be said of bottom club Goole Town, who receive Malton & Old Malton on August 28 and are at Folkton & Flixton on September 4.
---
The champions of Yorkshire's four ECB Premier Cricket League competitions will play off to determine the county's leading club team.
---
A September 11 semi-final eliminator sees the North Yorkshire & South Durham champions entertain their Yorkshire Premier League North counterparts, while the Bradford Premier League top dogs visit the winners of the Yorkshire Southern Premier League.
Headingley hosts on September 18 the final of the White Rose Yorkshire Premier Leagues Championship.
Away from Yorkshire's ECB Premier Cricket Leagues…
In a keenly contested Premier Division of the Halifax Cricket League, a Bradford Premier Cricket League feeder, Triangle (153 points, 8.50 average), Mytholmroyd (144, 7.58), Booth (125, 7.35) and Copley (133, 7.00) comprise the top four.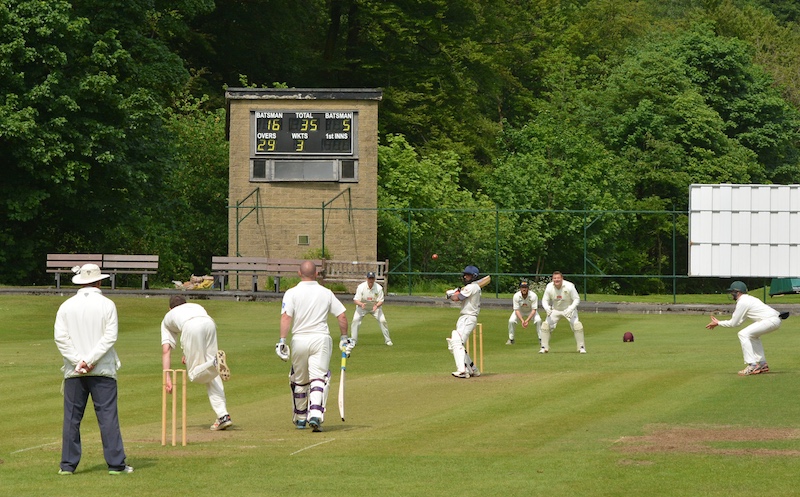 Triangle (pictured above) face trips to fifth-placed Thornton (August 28), winners in 2021 of the Parish Cup, and Sowerby Bridge Church Institute (September 4) before finishing at home to fading Warley (September 11).
Mytholmroyd have two home matches, against second-bottom Sowerby Bridge (August 28) and Illingworth St Mary's (September 11), sandwiching a visit to Bradshaw (September 4).
Hoylandswaine (99 points) head the Huddersfield Cricket League's Premiership from Moorlands (89) and Honley (87). With four rounds left, the title's destination is undecided.
Possibly crucially, Hoylandswaine finish their programme with games against strugglers Slaithwaite (September 5) and Mirfield Parish Cavaliers (September 11), the bottom two.
Mirfield-based Moorlands (pictured below), who beat Hoylandswaine in a pulsating 2021 Sykes Cup final, host Slaithwaite (September 4) and visit Honley (September 11).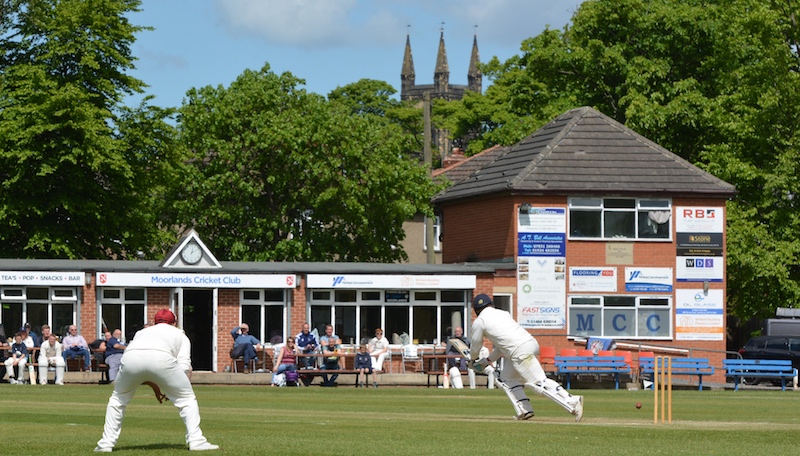 The top six in the Pontefract & District Cricket League's First Division have had a close battle for most of the season. Approaching the finale, Fairburn (214 points), Ackworth (209) and Hatfield Town (202) are the clubs best placed to secure the championship.
The run-in sees Fairburn host fifth-placed West Bretton (August 28) and second-bottom Crofton Phoenix (September 11), and go to Frickley Colliery (September 4).
Ackworth receive third-bottom Hundhill Hall (August 28) and Frickley Colliery (September 11), and visit Hatfield Town (September 4). Potential spoilers Frickley lie sixth.
In addition to their crunch encounter with Ackworth, Hatfield Town go to fourth-placed Askern Welfare (August 28) and Hundhill Hall (September 11).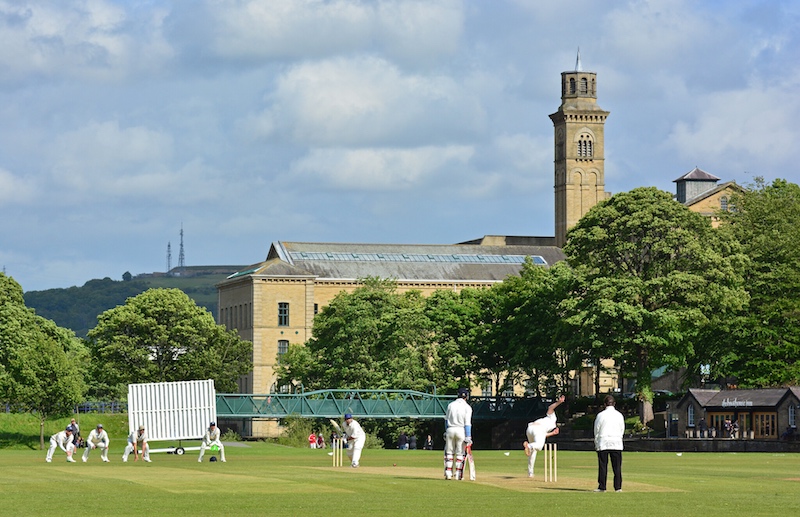 Former Bradford Premier Cricket League club Saltaire (300 points, 12.50 runs/wickets differential, pictured above) are well clear of their rivals in the First Division of the Airedale & Wharfedale Senior Cricket League.
2021 Waddilove Cup winners Rawdon (258 points, 12.55 runs/wickets differential), Otley (243, 5.06) and Burley-in-Wharfedale (240, 5.98) are toiling in their wake.
Saltaire host Burley-in-Wharfedale on September 11, the only instance of a top-four club meeting over the closing three weekends.
With four rounds remaining, the Nidderdale and District Amateur Cricket League First Division title battle is between Birstwith (268 points, 14.89 average) and Darley (247, 14.53), with Goldsborough (248, 13.78) and Helperby (239, 13.28) the best of the rest.
A key fixture is Darley versus Goldsborough (September 11). Darley travel to Ouseburn (August 28) and bottom club Burton Leonard (September 18), and host Kirk Deighton (September 4).
Birstwith's final games include – rather neatly – clashes with West Tanfield (fifth, August 28, away), Masham (sixth, September 4, home) and Blubberhouses (seventh, September 18, away). They visit Burton Leonard, doomed to relegation, on September 11.
---
Leeds Caribbean (211 points) and Scarcroft (198) are slugging it out at the top of the Leeds and Wetherby Cricket League's First Division.
---
Caribb recently lifted the Senior Evening 100 Ball Cup at the expense of Scarcroft thereby avenging a 2021 Fred Fleetwood Cup final defeat by their title rivals.
Scarcroft host Caribb on September 4 in a crucial game then a week later travel to Nidderdale & District Amateur Cricket League-bound Sicklinghall, seventh. Caribb's final game (September 11) is at home to Thorner Mexborough, fourth.
Staithes Athletic (299 points, 18.69 average) are favourites for the Premier Division title in the Scarborough Beckett Cricket League. Scalby (291, 17.12) are their only challenger.
Bridlington Seconds have a key role to play because they travel to both: Scalby on August 28 then Staithes Athletic on September 4.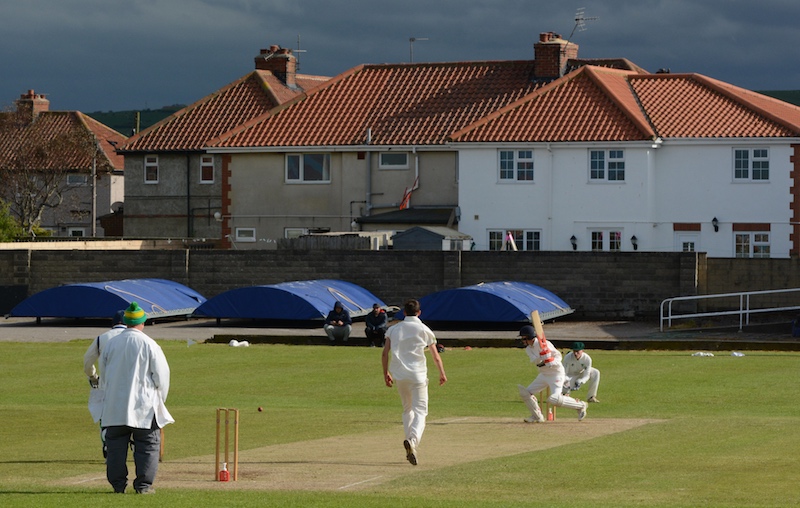 On the final day, September 12, Staithes Athletic are at Filey, with Scalby going to Staxton.
In the First Division of the Yorkshire & Derbyshire Cricket League, Totley Bent (333 points) and Stocksbridge (329) are comfortably ahead of the pack.
Stocksbridge's last two games are at home to third-placed Sheffield Super Kings (August 28) and away to second-bottom Hathersage (September 4).
Totley Bent travel to De La Salle Sheffield, fourth (August 28) then host seventh-placed Sheffield Centralians (September 4).
Many thanks to Andrew for this epic summary across many Yorkshire clubs and leagues. You can read past articles from his club cricket series, Miles per Gallon, on the website.
Enjoyed this read? Join thousands of cricket fans who get the Cricket Yorkshire Newsletter – exclusives, competitions, partner offers and much more straight to your inbox!

Do you / your cricket club want to find sponsors, fundraise successfully and grow your membership?
Learn simple, step-by-step methods to create incredible value for members, sponsors and funders.
Our Make Money For Your Cricket Club e-course is an enjoyable way to learn at your own pace.
It covers 4 modules with short video lessons:
Membership
Events & Fundraising
Sponsorship
Grants & Funding