If you've clicked through and are reading this, maybe you are someone for whom adventure knows no limits; an intrepid explorer who thirsts for left-field Yorkshire cricket suggestions.
Well, as it happens, you've come to the right place.
This is not about Pakistan Test match at Emerald Headingley, the Roses T20 or the ECB Premier Leagues but a shortlist of lesser-known games; some or all of which you may not have heard about and could be tempted to delve into.
Many Yorkshire cricket fixtures have yet to be released but time and cricket journalism waits for no man.
There are plenty of tips and ideas below. So, without further ado….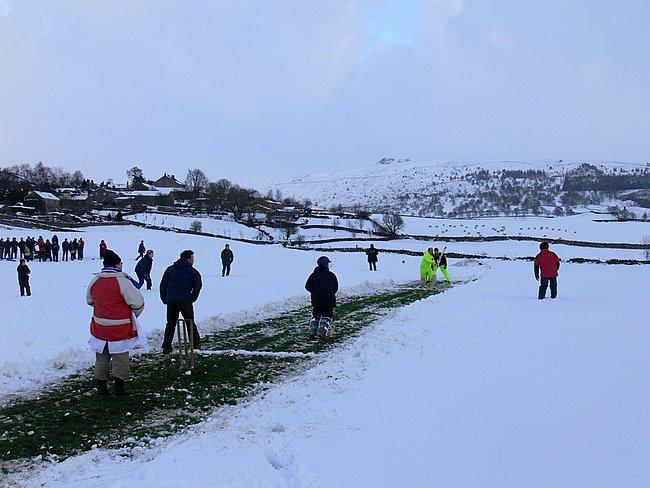 Appletreewick vs Malhamdale
It won't come as any enormous surprise to those that read Cricket Yorkshire.com to learn that, if you look hard enough, there is always cricket to be found outdoors in the county during January.
Cricket is all-year-round in Yorkshire. The traditional Boxing Day fixture at North Leeds Cricket Club late last year was not as toasty as Melbourne for the third Ashes Test but, from an English perspective at least, infinitely more successful and raised funds for St Gemma's Hospice.
The earliest fixture outdoors in 2018 (in West Yorkshire certainly) is the St Chad's Charity Cup, played annually at St Chad's Broomfield CC but this year on Saturday 6 January from noon.
Yet, the fixture showcased here is a day later when the traditional Dales match (start time tbc but likely after lunch) commences between Appletreewick and Malhamdale on Sunday 7 January.
It's a far cry from stern-faced league cricket scrapping for every point as these two sides put on whites whatever the weather and there's an afternoon friendly rivalry after a pitstop in the local pub (likely The New Inn, Appletreewick this year though there's also the Craven Arms in the village).
You won't see Appletreewick CC online, they don't have a website I could track down but those that are in the know find their way to the cricket and those (like me) who want to know when and where have to indulge in some detective work.
If you're considering a quirkier fixture to start your cricket watching in Yorkshire nice and early for 2018, head to one of the pubs in Appletreewick for a bite then catch a few overs.
On the field of play, I understand there's a flask of whisky that does the rounds to warm the cockles and perhaps even encourage the occasional reverse scoop.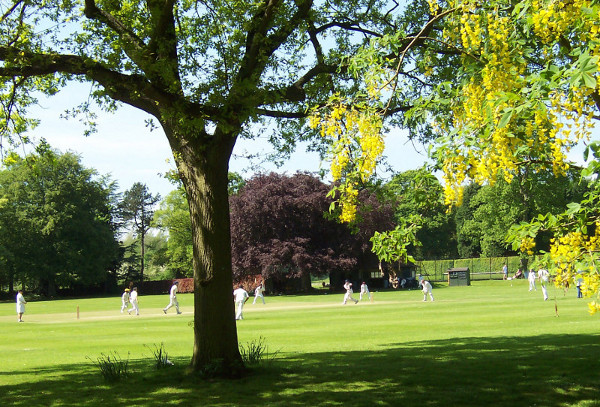 Any evening league cricket near you
There is an abundance of evening league cricket to feast your eyes on across Yorkshire and why not go and support your local league in 2018?
Better still, seek out one you've never heard of and take in some cricket at a ground that's completely new to you.
By way of example, The Scarborough & District Evening Cricket League takes place on Tuesday and Thursday evenings during the summer and includes 28 teams across three divisions with an additional three prestigious cup competitions.
Wherever you live, there is sure to be T20 cricket relatively close by; If you're in York or live North of the city then how about the the Pilmoor Evening League (won by Thirsk who claimed the Championship in 2017)
Wednesdays in the Sheffield area mean one thing: the Sheffield Alliance Midweek Cricket League (celebrating 90 years in 2018 no less).
It can only be on Cricket Yorkshire that you get to learn that Sharow II beat Aviva by a couple of points in Division C to claim the 2017 title!
Over in West Yorkshire, there's the popular Headingley & District Twenty20 Evening Cricket League over two Divisions where the likes of Yeadon, Adel & Horsforth lock horns out in the middle.
North of the market town of Skipton, gateway to the Yorkshire Dales, is where you'll find the Dales Village Evening Cricket League featuring a handful of villages such as Cracoe, Littondale and Kettlewell.
How about stunning locations, quiet and rugged landscape with the chime of willow carting cricket ball into an adjacent field, scattering sheep in the process?
Evening cricket is a competitive, truncated format packed with action that won't take up much time if you're juggling work with a chance to unwind.
You'll get to see players who don't play weekend cricket, new teams that only take part during the week and all the sixes and tumbling run outs you could shake a broken stump at.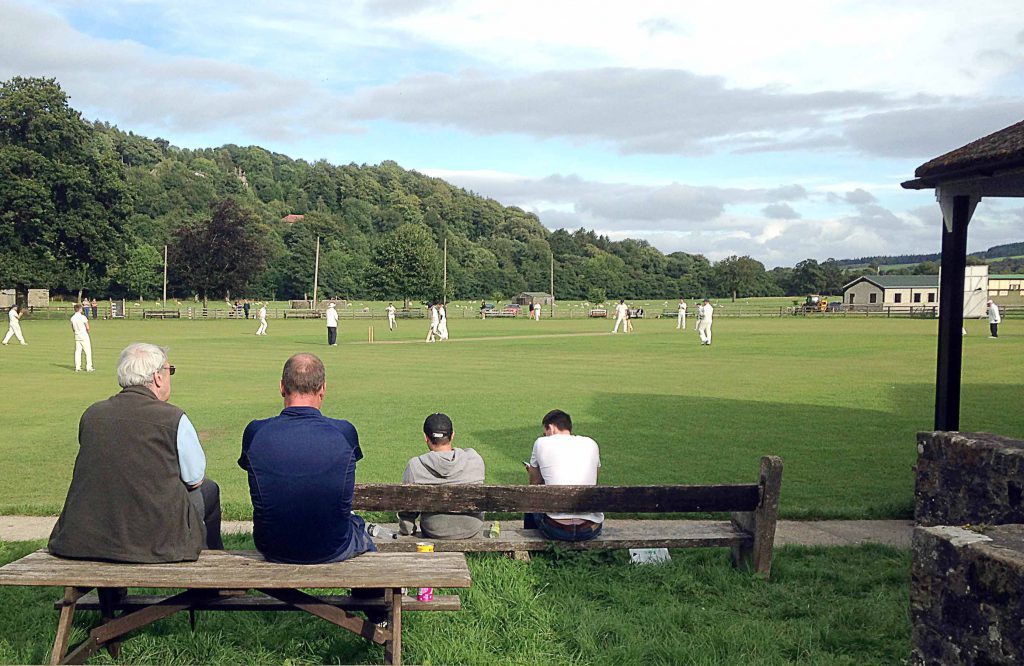 Cricket at the Nidderdale Show
If there are more diverse events anywhere on the planet than the Nidderdale Show in Pateley Bridge, I've yet to seek them out.
Ostensibly an agricultural show with livestock, horse and dog sections, there is also the chance to take in sheepdog trials, snap up some home-made chutney, learn dry stone walling, check out vintage tractors and watch camel racing.
In 2018, it will be on Monday 24 September at Bewerley Park and star of the show, for those of us who seek out cricket in all corners of Yorkshire, is an invitational cricket match.
Last year, it was a Nidderdale League XI who took on the Craven League XI; two leagues that wouldn't normally rub shoulders because of geography so something for the seasoned cricket-watching connoisseur, as I imagine you all are.
So, with any luck, that's conjured up some ideas for alternative Yorkshire cricket matches, beyond the mainstream, to head to in 2018.

**PLEASE SHARE THIS ARTICLE!**
If you have learnt where to watch camel racing and cricket in the same day then please help by sharing the article using the Facebook and Twitter buttons below.
Happy New Year and enjoy your cricket!
Latest posts by John Fuller
(see all)