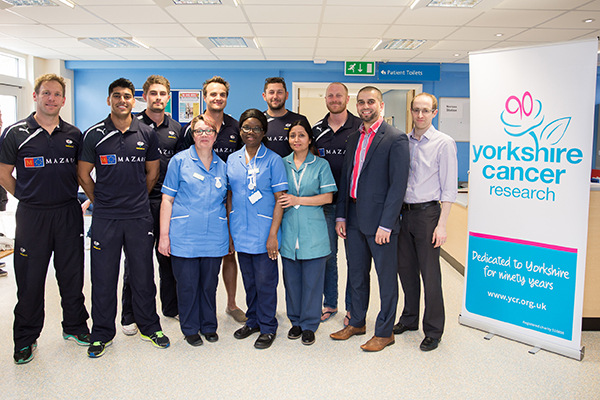 Back on Friday – the day the world learnt of the death of Richie Benaud who passed at the age of 84 whilst being treated for skin cancer – members of the Yorkshire County Cricket Club squad themselves got checked for the disease.
As part of the county club's partnership with Yorkshire Cancer Research, cricketers and staff attended a special clinic at Chapel Allerton Hospital in Leeds.
Yorkshire CCC first teamers such as Andrew Gale, Will Rhodes, Tim Bresnan and Richard Pyrah had appointments at the hospital's Dermatology clinic, as part of the charity's Sun Awareness campaign.
It is part of a drive this summer to educate and provide support for all types of cancer but specifically skin cancer which dominates and is particularly relevant to cricket.
The Leeds Bradford MCCU match at Headingley which began the 2015 county season unintentionally showed the battle ahead to show the dangers of sunshine both anyone out for long without sun protection, whether that's players or spectators.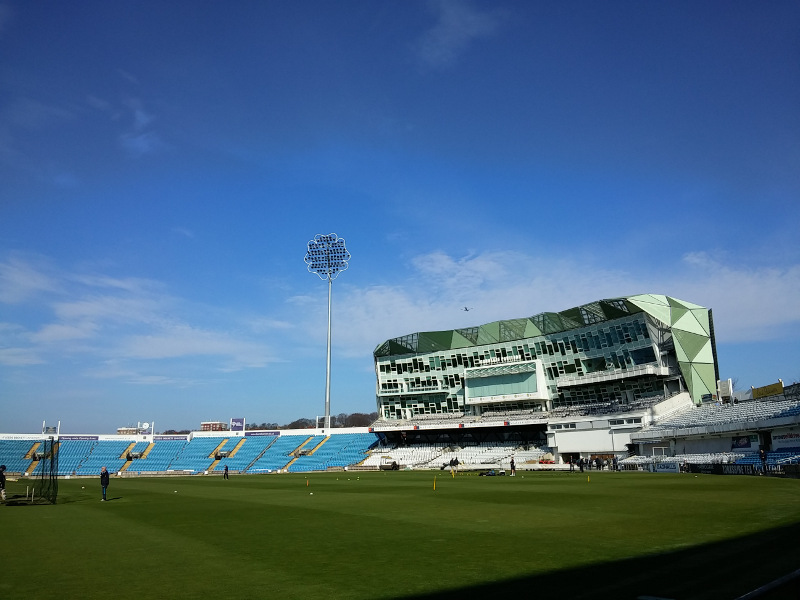 The sun let out a yawn and then beamed down on everyone outdoors. The result?
Well, I moved from the front of the press box to the welcome embrace of the shade at the back within the first hour as I could feel my skin turn to pork crackling.
More tellingly, in the morning and afternoon sessions, I took a stroll around the ground and it was revealing in several senses.
I couldn't tell you how many had slapped on sun cream but I'd be willing to indulge a wager that few thought they needed to.
A fair number had their tops off and certain stands more than ressembled a beach in Mallorca.
Temperature-wise, it was around 13-15 degrees; pleasantly warm and perhaps even mischeviously so.
That in-between climate where you imagine the sun can't possibly do any damage.
I don't like to focus on any message of fear but the facts do speak for themselves.
Cases of a type of skin cancer called malignant melanoma in Yorkshire have increased by 170% over the past 25 years, according to statistics provided by Public Health England.
"It's fantastic to see Yorkshire's cricketers leading the way in cancer screening and setting an example to sports people and supporters across the county.

It's extremely important to wear high factor sunscreen when outdoors for a long period of time, be aware of any unusual changes to the skin and see your doctor if you are worried. With skin cancer incidence rates in Yorkshire rising at an alarming rate, it's vital that we drive home this message."

Dr Yvette Oade, Chief Medical Officer at Leeds Teaching Hospitals NHS Trust and Trustee at Yorkshire Cancer Research
There will be chance, through a mobile screening unit at Headingley, to get checked out this summer and plans afoot to promote a sensible approach to being out in the sun to cricket clubs in Yorkshire too; all of which is something to applaud.
'If in doubt, check it out' is a slogan that you may hear more of but that doesn't lessen its common sense.
Put on a high-factor sun protection, keep hydrated and if there's any change in the appearance in your skin then for the sake of a trip to the GP for peace of mind, put a premium on your health.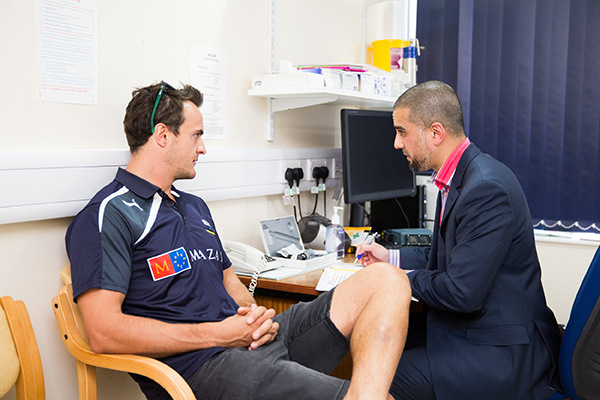 Unfortunately, I can speak as something of an expert when it comes to the long-term effects of living with a skin disease, not cancer, but nonetheless, a condition where the sun can (in some cases) make life absolutely intolerable.
I am that pasty-faced individual who shrinks from the sun's fingers like a vampire.
As I write this over the weekend, Yorkshire are working their way through the Worcestershire batting line-up on the first day at New Road, despite a patient hundred from Tom Fell.
It's not a day that makes you think of sunscreen; the ice cream man isn't doing a roaring trade, if the superlative BBC radio commentary is to be believed.
That's a crucial point to make. In the UK, our perception of the dangers of sun to our skin is inextricably linked to a sweltering August bank holiday rather than April.
The message, if you're open to one after reading this, is that you should respect the sun and the damage it can do, wherever you are in the world and whatever the time of year.
Be safe; allow me to slightly mother you all from afar and keep an eye out for Yorkshire County Cricket Club's partnership with Yorkshire Cancer Research (involving Yorkshire Cricket Foundation too) over the summer.
Latest posts by John Fuller
(see all)