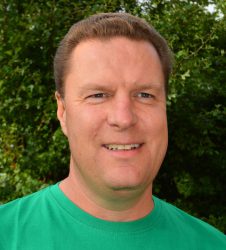 Latest posts by Andrew Gallon
(see all)
Andrew Gallon journeys to Norwood where Beverley Town 1st XI play Folkton & Flixton in their last home match of the York & District Senior Cricket League.
Summer – blue sky, warm sunshine (remember them?) – made a welcome return for my penultimate cricket outing of the 2021 season.
I headed southeast, down the A1079, surprisingly quiet for a Bank Holiday weekend, to the charming Minster town of Beverley.
The races were on, which meant The Westwood, common land, was starting to fill with cars, and the pavement with high heels and colourful frocks (I couldn't tell you what the women were wearing), as my wife drove us past the course's grandstand.
Three years ago, I had the interesting experience of interviewing Zowie Bell, the first woman to be appointed neatherd (or pasture warden) in The Westwood's 800-year history. Her job is to oversee the health and well-being of its 540 rolling acres.
To the astonishment of many visitors, livestock graze freely on The Westwood. There's a golf course, too.
Our sporting destination was on the other side of town: Norwood, home to Beverley Town Cricket Club – and a good deal else besides.
In addition to housing two cricket pitches (each with its own pavilion), the spacious site, off the Hornsea road, offers bowling (one green), football (Humber Premier Football League Beverley Town Football Club), racketball, squash and tennis (a choice of grass and synthetic courts).
---
The first cricket team recorded in Beverley was in the 1770s. They played on The Westwood then at a tiny ground off Mill Lane.
---
Beverley Town Cricket Club, established in 1862 during a meeting of enthusiasts at an inn, the Royal Standard (still going strong), have been headquartered at Norwood for more than a century. The centenary of sport at the complex was celebrated in 2009.
A crunch match in prospect: Beverley Town (second) were hosting Folkton & Flixton (third) in the Premier Division of the York & District Senior Cricket League. The top two are promoted to the ECB-rated Yorkshire Premier Cricket League North.
We settled down in the southwest corner, close to the practice nets, in shade cast by a line of mature trees.
Late August is, of course, prime time for weddings. Sure enough, the bells of the nearby St Mary's Church rang out to signify the conclusion of a happy union. Three hours later, there was a repeat performance. A double shift for the campanologists.
From our cool vantage point (I won't dwell on the countless tiny spiders that abseiled onto our heads from the foliage above), we looked across the square of the larger cricket pitch to its grand, gabled pavilion, dominating the east side of the ground.
Inside, mounted on a wall between the dressing rooms, is a memorial plaque listing those Beverley Town cricketers killed in the two world wars.
Adjacent is a tidy clubhouse, with the sort of striking (or dated, depending on your view) roof design suggesting it was erected during the 1960s. As the game wore on, and thirsts worsened, the clubhouse bar did increasingly brisk business.
The tennis courts (unused, surprisingly, given the weather), racketball/squash courts (a characteristically ugly structure) and bowling green are also on this side of the site.
On such a clement afternoon, I found Norwood and its fringe-of-the-Wolds vast, overarching sky, a pleasant venue. Owing to its open, exposed nature, however, I imagine it may be somewhat less appealing in chilly, breezy conditions.
---
Beverley Town won easily, by nine wickets. If nothing else, the generally one-sided nature of the match was in keeping with a number I've picked this season that the league table suggested would be closely fought yet weren't. In 2022, I'll maybe let my wife choose where we go.
---
Not that the game lacked good cricket. That would be far from the truth.
Ben Hatfield was the shining light. The Beverley Town opener featured, with Olly Grantham (72), in a first wicket stand of 164, on his way to scoring an unbeaten 113. Fourteen fours and two sixes adorned a fine innings.
I felt a little sorry for Folkton & Flixton, who had been put in after losing the toss. Defending 232, they became increasingly deflated as the runs piled up against them.
Beverley Town, scoring with greater freedom and alacrity, were 108-0 after 25 overs.
Folkton & Flixton's exhortations to fellow fielders – "Bring back Filey Brigg, lads" and "We've got to work, lads: give them nothing" – died away once the outcome became obvious.
Three dropped catches didn't help the visitors' cause. As the third opportunity, a Hatfield skier, was misjudged, the unlucky fielder picked up the ball, chucked it disconsolately to the wicketkeeper and declared: "It's not our day."
Once Grantham had been dismissed, Anthony Spence (32 not out) adopted the role of supporting Hatfield. Beverley Town clinched victory, at 233-1, with a six off the final delivery of the 42nd over.
Earlier, the hosts' decision to field bore fruit immediately. After 25 overs, Folkton & Flixton laboured to 75-4 before limping to 100-5. Opener Will Hutchinson contributed 34.
Fireworks followed. Will Norman (54 in 61 balls) and Max Harland (52 in 51) put on 96 for the sixth wicket. Their efforts helped Folkton & Flixton to 232-9 off 50 overs.
---
I felt it looked a good score. If Beverley Town had 'won' the first half of the innings, Folkton & Flixton had clearly 'won' the second.
---
Thomas Haytack finished with 3-36, skipper Jamie Roe 3-56. Roe's haul included two wickets in consecutive deliveries.
Thirty points kept Beverley Town in second place, behind Sessay, another club aiming for a return to ECB standard cricket.
In the battle of the ampersands, Malton & Old Malton, fourth when play began, leapfrogged Folkton & Flixton, who garnered five points from the Norwood fixture, after winning, by 212 runs, at bottom club Goole Town.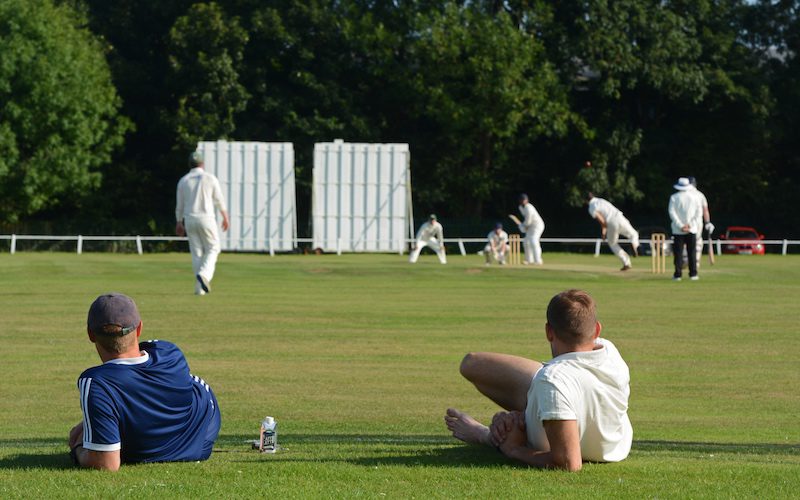 Good to see an enthusiastic photographer make two visits to Norwood during the game. He was there for Beverley Life, a monthly free newspaper launched in 2018 after publisher Johnston Press shut down the Beverley Guardian, the town's dedicated weekly.
Toting an impressive 400mm f2 lens, the photographer told me he covered Saturday sport for Beverley Life. No shortage of action for him to shoot. In addition to the various sports represented at Norwood, Beverley boasts a rugby club of each code.
Many thanks to Andrew for this epic summary across many Yorkshire clubs and leagues. You can read past articles from his club cricket series, Miles per Gallon, on the website.
Enjoyed this read? Join thousands of cricket fans who get the Cricket Yorkshire Newsletter – exclusives, competitions, partner offers and much more straight to your inbox!