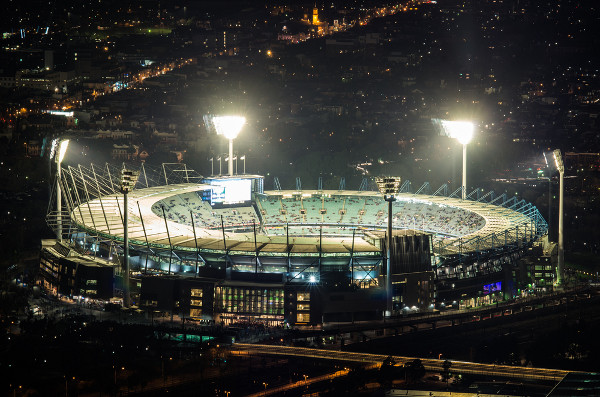 Who are you all? What does a usual day pan out like? What do you eat or read?
Ok, I could go on but already you're probably wondering where this is going…
**Before I do so, you have two options. You can read about the world of market research and understanding who cricket fans are and what they apparently like doing.
Or, you can skip to end to do the World Cup quiz that we've put together.**
Internet-based market research firm, YouGov, have unveiled a profiling tool that allows us all to delve into the habits and quirks of pretty much anything based on a search criteria.
For cricket fans, the sample size polled was 12,950 people. Or at least I thought that's what it meant.
Actually, according to YouGov, that number represents those who have self-identified as fans.
The total number of people is 190,000 UK YouGov members, updated on a daily basis 365 days a year of which 12,950 said they were cricket fans.
Hmm. Glad that's cleared up.
It's hardly indicative of all cricket fans but it's a start.
Not too shabby in fact given you can see adverts on TV where the 'audience' extolling the virtues of a product is often remarkably niche:
Twelve mums, when they had their arms twisted, said they might be persuaded to buy our brand of hair conditioner' (usually in midget-sized font at the bottom of the screen).
Polls are a classic way to make headlines – and they do so on a daily basis in all manner of national media – but again the number of people quizzed is often shamefully low.
The point being that it doesn't really constitute a trend or a national or global snapshot of opinion. Not really.
But now that we've got the boring context out of the way, YouGov's statistics still reveal all sorts of curious data about cricket fans.
Or at least those particular 12,950 people.
So, apparently you are typically male, 60+, ABC1 and living in the Midlands.
You like nothing better than eating Melton Mowbray pork pies but can also be tempted by fried whitebait.
Birdwatching, chess and gardening are all popular pastimes while you are knowledgeable but sometimes grumpy (aren't we all?).
You shop at Waitrose, have a Jaguar in the garage and wear Adidas, Cotton Traders and Blue Harbour.
It's at this point you begin to see the limitations of paying too much credence to a small group of people and then extrapolating that out to cover the millions in the UK or billions worldwide who watch or like cricket in some way, shape or form.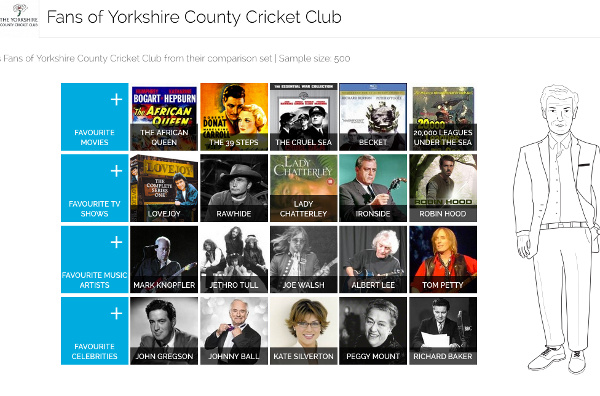 There were 500 self-confessed fans of Yorkshire County Cricket Club who again were typically aged over sixty, liked slow cooked pork and plum crumble and their most likely pet was a fish.
Presumably their pet wasn't the fried whitebait from earlier…
I'm mocking slightly but it's the holy grail to know your audience inside out.
It's why there's a vital, annual cricket survey from the England & Wales Cricket Board (ECB) to ask players what they like and dislike about the game.
On one level, it's rock-solid information captured by people genuinely asked so Yorkshire CCC fans like to shop at Morrisons, tend to drive a Skoda and curl up with a boxset of Lovejoy.
Of the websites visited by these 500 reprobates, the county cricket club's own online hub was missing from their online reading, as was the fine digital cricket pavilion that is cricketyorkshire.com.
There's just no accounting for some folk…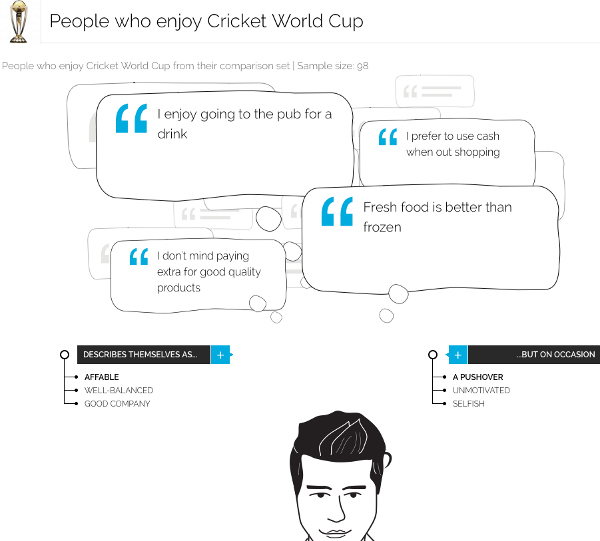 As for the World Cup cricket fans (that's you above apparently), there was a mere 98 admitting to that category but there were aged 25-39, ate barbecue chicken and recently watched Great British Railway Journeys.
I'm not making this up, I promise…
QUIZ: WHICH WORLD CUP CRICKETER ARE YOU?
So, in the interests of understanding you all better here's a quiz for you to determine: Which World Cup cricketer are you?
**Do take part and share on social media. Whatever the result, let us know…@cricketyorks or on our Cricket Yorkshire Facebook page. Good luck!!
Latest posts by John Fuller
(see all)