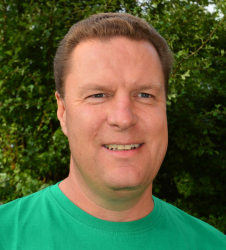 Latest posts by Andrew Gallon
(see all)
Early August means one thing to the club cricket enthusiast: a mega choice of cup finals.
Unfortunately (and I'm sure there must be a good reason), many are staged on the same Sunday. Which poses a dilemma for the neutral. Where to go?
I opted, as I have several times in recent seasons, for the Waddilove Cup final, a showpiece occasion for the Airedale & Wharfedale Senior Cricket League, a competition I don't see much of.
On paper, cup holders Rawdon, installed the previous day as First Division leaders, facing Steeton, fifth in the Second Division and with just one – in 1999 – Waddilove Cup triumph to their credit, didn't promise a particularly close encounter.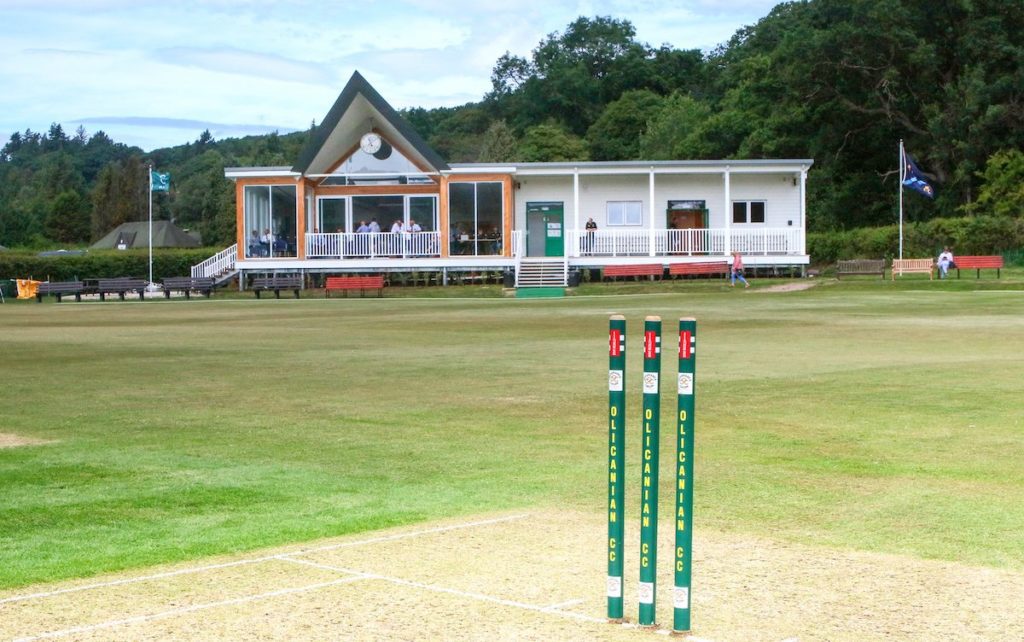 But I hadn't been to Olicanian Cricket Club, the Ilkley-based first-time final host, a hundred years old this season, and was keen to see their new pavilion.
The impressive structure cost a little over £500,000 and was opened officially, on May 22, by former England and Yorkshire fast bowler Ryan Sidebottom.
---

As things turned out, neither pavilion (striking, inside and out) nor game (tight, with victory to the underdog) disappointed.

---
After trekking, via A1 and A46, to Rothley Park Cricket Club the previous day, to witness the Leicestershire & Rutland Premier Cricket League's Premier Division title decider, I didn't have time to check how Rawdon and Steeton reached the Waddilove Cup final.
Had I done so, I would have driven over to Ilkley with higher expectations of a real contest, because Steeton were there very much on merit.
In their semi-final, Steeton beat Otley, who with Rawdon are in a two-way fight for the First Division title. Earlier, they disposed of North Leeds then Beckwithshaw, also from the top-flight, along with Third Division Guiseley. Rawdon's passage featured wins over Burley, Alwoodley, Collingham and, in their semi-final, Ilkley.
The day before the Waddilove Cup final, in the league, Rawdon had won by five wickets at New Rover, going top of the table when combined with Otley's narrow defeat by Addingham, while Steeton beat visiting promotion hopefuls Follifoot by 72 runs.
The Olicanian (from a Roman fort, a fragment of which survives near Ilkley Manor House) ground is in a sporting quarter of Ilkley.
Within a few hundred yards can be found also a Thirties lido, with unheated pool, and the grounds of Ilkley Cricket Club and Ilkley Rugby Union Club. For good measure, a nearby suspension footbridge over the Wharfe is a popular location for 'wild' swimming.
The Wharfe has played a major part in Olicanian's recent history. Not too many years ago, the river burst its banks and left the ground under water. Olicanian's new pavilion has been erected on stilts, to prevent flood damage.
Sadly, arsonists destroyed the original pavilion. It took almost three years for its replacement to rise from the ashes.
Funding came through a successful insurance claim, donations and the ECB. I was told the ECB regard the Olicanian pavilion as a model for grounds laid out on flood plains.
The building, positioned in the Denton Road ground's northwest corner, floods with air and light rather than water.
Designed by Ilkley architect Bill Horsley and constructed – over 15 months – by Addingham contractor Nick Kenyon, its numerous likeable elements include a soaring, off-centre clock gable and floor-to-ceiling windows.
The pavilion bears some resemblance (in terms of eye-catching gables, certainly) to Ilkley Rugby Union Club's £1.6m grandstand/clubhouse, which opened for business in 2011.
Olicanian Cricket Club named their wonderful new facility the David House Pavilion, after a former club chairman of almost 25 years who died last December. There is a commemorative plaque near the main entrance.
Reportedly, it was 77-year-old David's greatest wish, before he died, to see the replacement pavilion completed. Such a shame he was denied that moment.
A plaque and photograph over the bar salute Tony Jefferies, the former motorcycle road racer from Baildon. Olicanian Cricket Club's main sponsor, Tony died during the same month as David.
The Olicanian cricket ground is much bigger than I expected. With plentiful parking, it is ideal for staging cup finals. My binocular-assisted headcount put the 2022 Waddilove Cup final attendance at 405. More than double could have been accommodated, comfortably.
With Ilkley Moor filling the southern skyline, the Olicanian ground has a strong sense of place. Visible are two landmarks: the Cow & Calf (gritstone rock formations) and White Wells (a circa 1700 spa bath instrumental in establishing Ilkley as a spa town).
Mature trees dwarf spectators at the north end and on the east side. Shallow banks (anti-flood bunds?) in both locations offer elevated viewing. They were a magnet to spectators.
With the wicket, to quote a Rawdon fielder, "as dry as anything", winning the toss was likely to be important. The coin dropped the way of Steeton, who, unsurprisingly, chose to bat.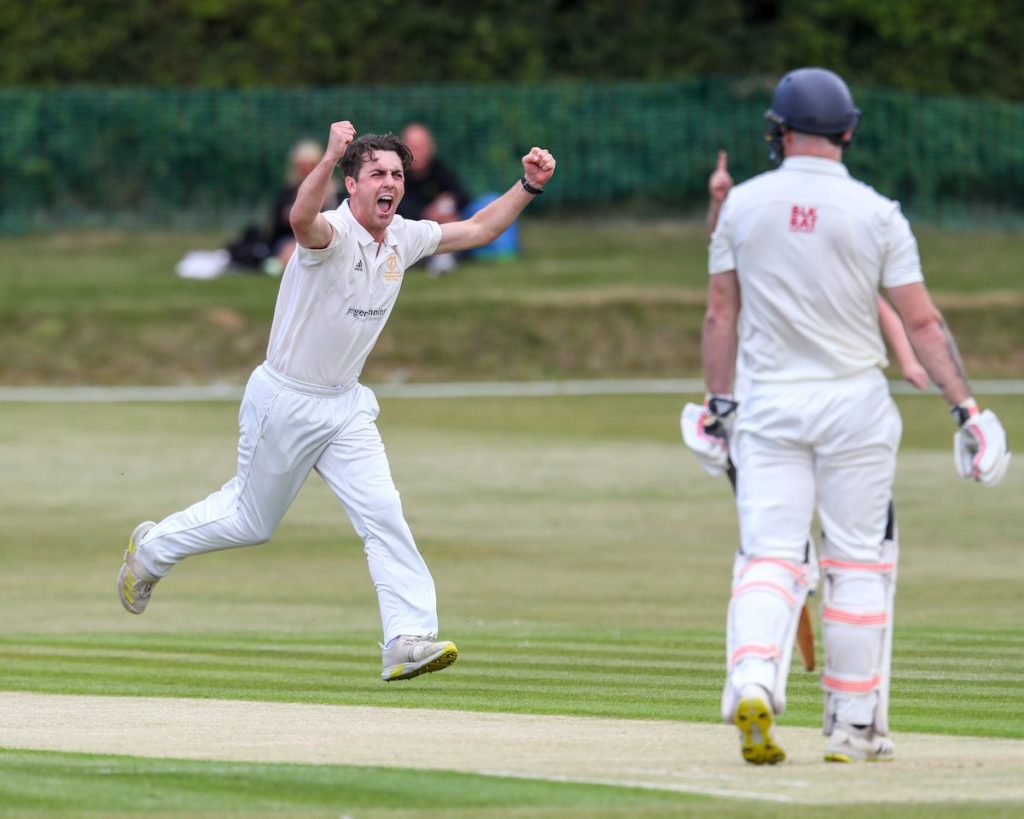 Undeterred, Rawdon, Airedale & Wharfedale Cricket League founder members, targeting a sixth Waddilove Cup triumph, struck with the second ball of the day. Wicketkeeper James Dobson caught Matthew Nutter off Tyler Wilmott. 0-1.
No wonder Rawdon were ecstatic. Nutter bludgeoned 144 in the quarter-final then 109 in the semi.
As the forecast sun began to appear, with a chilly breeze sweeping across the ground not a moment too soon, Australian wicketkeeper/batsman Jack Ramage (69 from 67 balls) and former Keighley batter Louis Horsfield (32) added 102 for the second wicket.
---
After Ramage's departure, at 119-3, James Robinson (52) and captain Stephen Pearson (58 from 47 balls) figured in a fourth wicket partnership worth 103. Off their 45 overs, Steeton posted a useful 253-6.

---
Runs scored, in earlier rounds, by Ramage, Robinson and Pearson (and Nutter, of course) had played a key role in Steeton getting to the Waddilove Cup final.
In a tough, sweaty shift for bowlers, Jake Hodges finished with 3-45 from seven and Wilmott 2-45 from nine.
Rawdon's reply was beset by hiccups. Wickets fell at regular intervals.
Captain and opener Ben Morley hit 45 (from 43 balls, to go with 59 runs in the semi-final) and glovesman Dobson, in at No 3, 38. Dobson scored 85 in the semi.
Slipping to 174-8, however, Rawdon looked to be out of contention.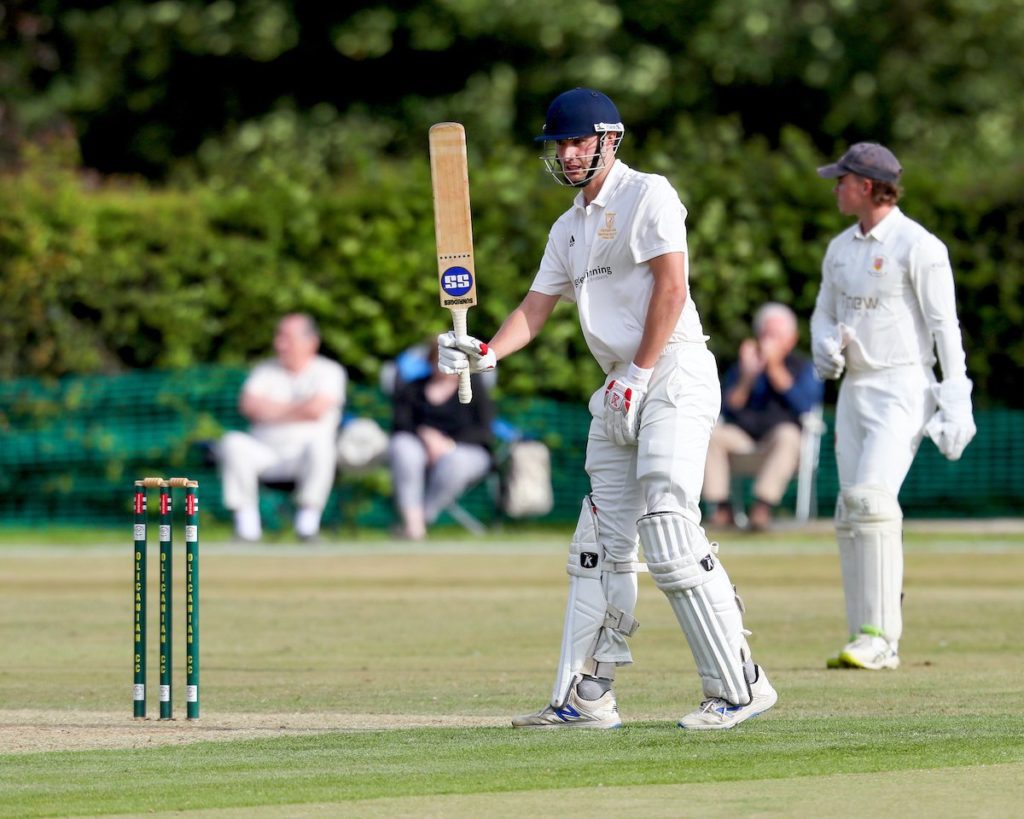 Yet there was another twist. Nathan Goldthorp (62 not out from 47 balls) and Henry Scanlan (22 from 18) added 57 for the ninth wicket.
Rawdon required 55 from the last five overs then 23 off the final six deliveries. It was too much. Rawdon closed on 237-9, 16 runs shy, and Steeton – whose supporters outnumbered and outshouted their Rawdon counterparts – could celebrate a famous victory.
Nutter compensated for his failure with the bat by returning bowling figures of 7-0-49-3.
Ewan Johnston's 2-28 from nine prompted several choruses of 'Ewan, Ewan, Ewan' from the noisy Steeton supporters.
---

Olicanian Cricket Club president Mick Christopher selected Steeton skipper Pearson as the official man of the match.

---
Rawdon, two points clear of Otley, with six games of the league season to go, now turn their attention to securing the First Division championship. The rivals clash, at Rawdon's Larkfield Road ground, on August 27 (1pm start).
Credit to the players – and umpires, Peter Grady and Mikey Hillas – for going the distance in hot yet breezy conditions.
Towards the end, a down-the-ground six flew past me, shaded beneath trees, and buried itself in the hedge at the ground's Road End (opposite the similarly prosaic Wood End).
A Steeton fielder trotted over, only to be informed the ball had negotiated the foliage and ended up, somewhere, on the tarmac beyond.
"I'll just have five minutes in the shade," remarked the fielder, going through the motions of searching for an irretrievable ball.
I should add how good it was to meet, for the first time, Reg Nelson, whose hard work is so important to making the Bradford Premier Cricket League website such an outstanding source of information. The previous day, with no BPL match attracting his attention, Reg had watched Halifax Cricket League action at the scenic Luddendenfoot Cricket Club.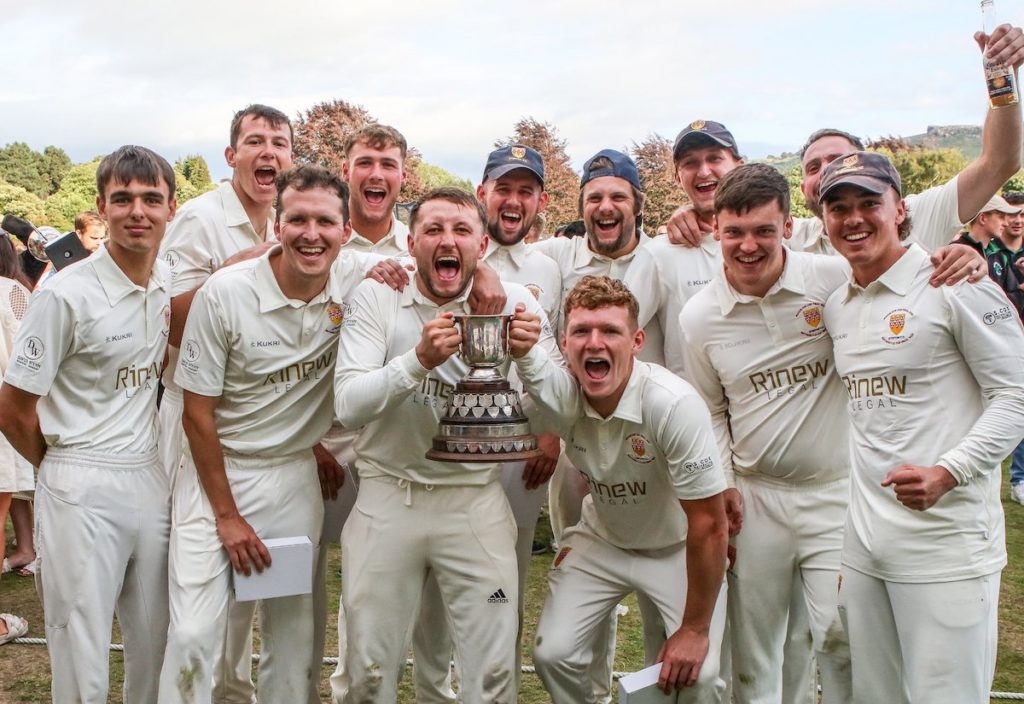 As ever, the Waddilove Cup final was organised superbly; the event was a credit to the Airedale & Wharfedale Senior Cricket League and to Olicanian Cricket Club.
A gazebo-sheltered barbecue was popular. So popular, in fact, come ten-to-four, the public address announcer revealed: "We are out of burgers." Cue a run on the remaining hot dogs.
Sumptuous cricket teas were available to spectators at a fiver. Mugs of tea were a quid. Admission – £3 (£2 concessions) – included a four-page match programme.
---

A professional touch, I thought, was the imprinting into the pitch, at the beginning of the bowlers' run-ups, of the logo of match sponsor, PP Group ('profiling and processing since 1976').

---
When August 2023 rolls around, all things being equal, I may well opt for the Waddilove Cup final again!
Thanks to Andrew Gallon for his report on the Waddilove Cup Final and you can read his column, Miles Per Gallon, which sees him visit cricket clubs all over Yorkshire.
The match photos are kindly provided by John Heald who is available for hire by clubs, you can see his work at johnhealdphotography.co.uk or email him at [email protected]. He's also on Twitter (see below).
@AWSCL Waddilove Cup was won by @SteetonCricket today at the beautifully presented @OlicanianCC ground in Ilkley. Steeton won toss, batted & hit 253-6 (45) fifties for Ramage, Pearson & Robinson; 3 wkts to Hodges. @rawdoncc ao for 237. 62 to Nathan Goldthorp. 3 wkts to Nutter. pic.twitter.com/4dJbCVtBjD

— John Heald (@JohnHealdPhotog) August 7, 2022