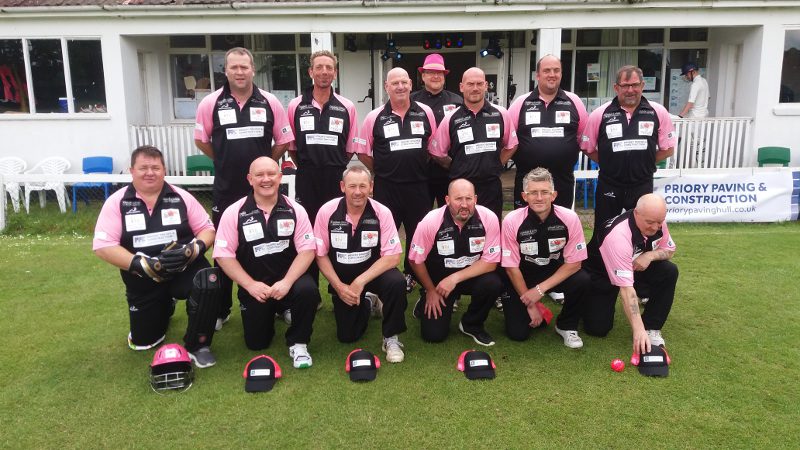 Have you heard the one about the bunch of overweight, badly-shaped 40+ year olds trying to play cricket 10 years after retirement?  No?
Allow me to introduce you to The Travelling Exiles.
We're a squad of 30 or so former cricketers in the Hull area who have launched a T20 side for 2019 to raise money for charity.
Our chosen charity is the Special Stars Foundation who provide essential services for severely disabled people and families in East Yorkshire.
We felt that with us being a Hull-based team, it would be great to raise awareness of a local, Hull-based charity.  The Special Stars are doing fabulous work helping severely disabled people in Hull and the East Riding and it felt like a natural fit that we selected that particular charity.
The Special Stars trustees work tirelessly to raise funds and it can be a real struggle for smaller charities.  We felt it was important to try and take a little pressure off them and enable them to use the monies raised to develop their fantastic services.
We hope to raise as much money as possible this season by playing T20 matches versus local clubs and holding auctions, raffles, barbecues and the obligatory players' subs and fines at each match.  We don't have a home ground – hence the 'Travelling' in our name.
We are delighted the following clubs have agreed to be terrorised by the Exiles this summer at their home grounds. Kirk Ella (June 9), Cottingham (June 23), Hessle (July 7), Sutton (26 July), Beverley Town (18 August) & Barton Town (September 8).
Please see our website www.travellingexileshull.com for further details.
Why would a renegade group of former players put their bodies on the line at this stage in their lives and risk utter sporting ridicule?
Well, for starters we all have history of playing with or against each other.  There are many friendships to be rekindled, some warm-hearted rivalries to be settled and many of us just need an excuse to get out of doing the DIY and drink beer on a Sunday afternoon.
And let's be honest…we all secretly believe 'we've still got it.' Whatever 'it' is or was, I imagine it disappeared years ago. We will see.
In former lives, we have represented Barton Town, Osbaldwick, Hull Zingari, Fenners, Brandesburton, Old Hymerians, Fruit Trades and Welton, amongst many others. Some of us have played county or representative cricket, others haven't played in 30 years.
We can promise entertainment and some real belly-laughs along the way.
We have a rule that each side must bat for 20 overs (so some batsmen may bat 3 times in an innings!). There are 4 'refreshment' breaks per innings and we'll be giving microphones to umpires and our match 'compere'.  It's T20 with some real twists and a lot of fun.
Please pop down to a game or two during the summer and maybe bring the family? Everyone is most welcome and we hope to raise a fabulous amount for a great charity.
Any former or current players with experience of playing in the local area will no doubt know some of the squad members and be able to share some great stories over a beer or two.
By Dan Davis – www.travellingexileshull.com
Latest posts by Cricket Yorkshire
(see all)