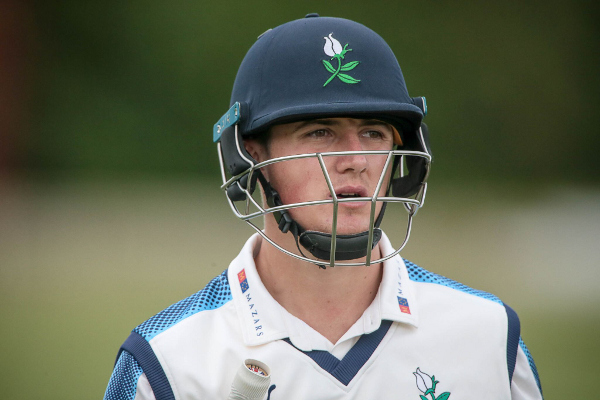 Yorkshire County Cricket Club batsman Tom Kohler-Cadmore is on the phone and we are talking raw materials.
Dynamic, destructive, a typical Kohler-Cadmore innings tends to take on a demonic look when you cast your eye over the scorebook. 6.6.6.
A Pepsi Max(imum), you might say. Pepsi's his nickname in case you were wondering…not just because he can make the bowler fizz with frustration as their economy rate goes through the roof.
Yet, in order to be able to jettison a cricket ball into the middle of next week with a satisfying ping, it all starts with quality of willow and design expertise.
With Tom, who has been using B3 Cricket bats for a number of years now, selecting a weapon of choice is partly instinct on pickup:
"For me, it's the feel of the bat in your hands. I use bats on the heavier side up towards three pounds but they don't feel that heavy. B3 nailed my design…"
B3 Cricket recently re-signed Kohler-Cadmore to showcase their bats in county cricket and the high-tech bat manufacturer based in Hucknall, North of Nottingham, utilise their computer-aided design software to create his perfect shape, weight and pickup, down to the millimetre.
This automated micro-precision, led by the in-house engineering experience of Production Director David Bacon, means Kohler-Cadmore (and any customer who wants to map out their own cricket bat from scratch) can be confident the prototype is exactly what's required and infinitely repeatable.
That being said, change has been enforced by the lawmakers of the game and it is likely keeping batmakers up to their eyeballs in clefts and advanced mathematics this winter as they recalculate the art of the possible.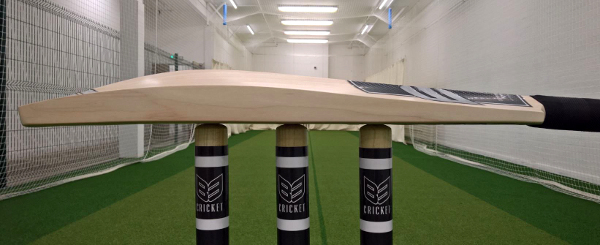 It's all because the updated MCC Laws of Cricket now specify the dimensions of a cricket bat cannot go beyond 108mm in width, 67mm in depth with 40mm edges.
Consequently, B3 Cricket are updating Tom's bat while retaining the customised cricket bat profile and punching power, pound for pound.
For any cricketer, the tools of the trade are part of the package that will define success or failure in a moment, a season or throughout a career.
A cricket bat that performs robustly even when struck on the toe or edged thinly can be the dividing line between being a champion or chump out in the middle.
In Tom's experience: "The great thing about the quality of the cricket bats is that even if I don't absolutely nail it, the ball still carries to the boundary."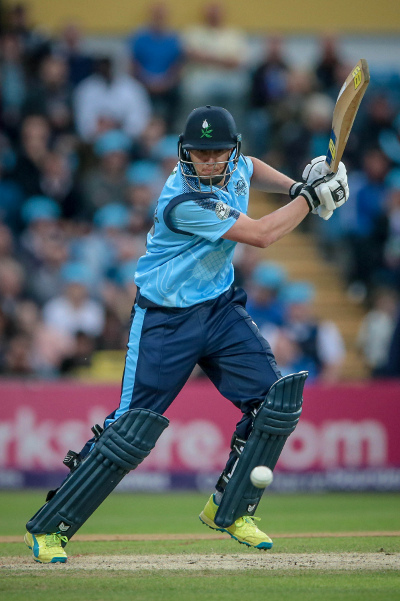 While not as profitable as fellow opener Adam Lyth, Tom's 286 runs in the NatWest T20 Blast is a flavour of things to come for Yorkshire Vikings fans.
It looked like he was hitting his straps in four-day cricket with 151 County Championship runs from three innings, including a patient 78 at the Kia Oval against Surrey.
We move on to talking about TKC's mindset. At the tender age of 23, he's already acquired a reputation for a pugnacious brand of batting that has shattered records.
His 127 off 54 balls against Durham Jets in the 2016 NatWest T20 Blast won him the Lawrence Trophy for the fastest hundred of the county summer.
Yorkshire were impressed with an innings of 118 in May against them in the Royal London One-Day Cup and ultimately a proposed transfer happened earlier than expected.
Back in Yorkshire and flexing his batting muscles, Kohler-Cadmore got stuck into club cricket life at Driffield Town, where his brother Ben also plays, and broke the individual batting record of the ECB Yorkshire Premier League North in his second game, scoring an unbeaten 191 off only 150 balls against Woodhouse Grange.
He followed that up soon after with 230 in a Yorkshire 2nd XI Championship match against Derbyshire at York.
I was curious how someone who bats this aggressively thinks and behaves in and around game time.
Any superstitions that have snuck into his routines to make Tom more confident or comfortable?
Cue achingly laid back: "Nah…not really….it doesn't bother me…my gameplan is pretty simple: watching the ball and hitting the sightscreen."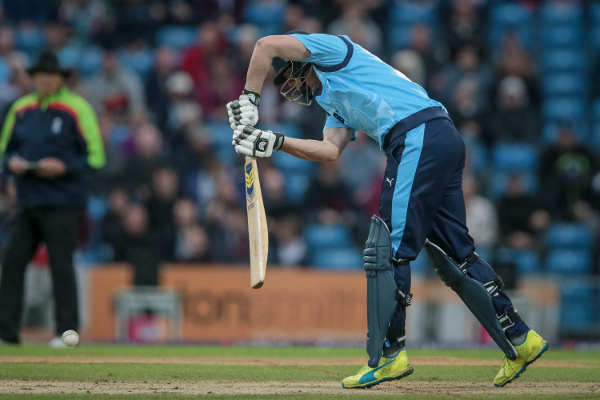 In what may be one of the most casual understatements I've heard in a while, Tom admits: "I always look to choose the positive option" which is like saying Chris Gayle is partial to opening his shoulders every now and then.
However, he's careful not to be pegged as the blazing stereotype who doesn't acclimatise to the conditions, format and position of the match.
While white-ball cricket for Kohler-Cadmore is all about disrupting a bowler's rhythm, charging, sitting deep and looking to set the run-rate scorching, he has a more traditional view of his County Championship duties where his wicket is his castle and bowlers must work him out:
"My role is to put the bowlers on the back foot but if the situation demands it, I'll reassess and ask what does the team need me to do?"
All of which brings us to a wistful look at his half a season at Yorkshire County Cricket Club.
Collectively, there were no trophies in a fallow season that feel short of expectations for fans and players alike. But on a personal note, how pleased was he?
"It's been really good for me. I'd have liked more runs…you always want a little bit more…it's been a settling in period to get to know the lads."
Without prompting, Tom is honest enough to reflect on trying too hard to notch that headline-grabbing score that would settle nerves but also show his new Yorkshire teammates what all the fuss was about:
"I found I went in and tried to impress a little bit too much. I tried to show off instead of just being me. It's something you do when you join a new team.

No-one at the club put that pressure on. It was literally just in my head. I wanted to show them how good I was."
Who hasn't been there with a new job? Though in my case, it was more likely to be a mastery of a fax machine than the ability to hit a leather-encased projectile nearly a hundred metres.
Kohler-Cadmore's assessment of his Yorkshire performances is refreshing and should stand him in good stead as he eyes 2018:
"I started off poorly in the T20s and that was through trying to over-hit and over-dominate with my batting. Towards the end, I actually started playing like myself."
He feels like he's now settling in, knows everyone, how the team works and aims to start with a bang then kick on next season.
Striving for consistency is the mantra but assessing end-of-season run tallies can be misleading without the context of periods of pressure, exceptional cameos, bad timing or lousy luck.
So, what are the ambitions for 2018? Trophies obviously but what will really define his first full season for Yorkshire County Cricket Club?
The Kohler-Cadmore philosophy is simple, if not purely statistical: "I look at how many games I've influenced and won for the team."
With Yorkshire County Cricket Club's top-six a work in progress, opportunity knocks, perhaps as opener in the County Championship if winter training proves compelling to the selectors.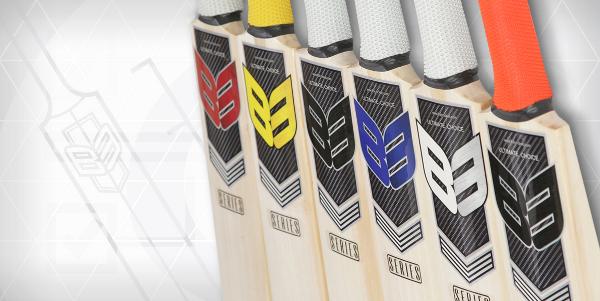 INTERESTED IN A B3 CRICKET BAT?
If you're thinking about a new cricket bat, B3 Cricket are well worth talking to. They are very competitive on price with junior cricket bats from just £75 and adult bats from only £150.
Each B3 bat is made to order and has a unique reference so they can re-create it in the future.
Every customer is treated just like the county and international cricketers they also make cricket bats for. That's not a soundbite and here's why…
Because of the way B3 make their bats, they have the technology and experience to enable a cricketer, of any age and ability, to receive their perfect piece of willow.
They are all about customisation too so Choosing your B3 couldn't be easier from picking your preferred grade of willow, ideal weight and handle length/shape to your B3 stickers and grip.
To get in touch, you can call 0115 977 0198, email [email protected] or they are @B3cricket on Twitter and B3 on Facebook.
Check out their website here: https://b3cricket.com/
PHOTOS: Thanks to Mark at Caught Light Photography for the images of Tom Kohler-Cadmore.
**This is a sponsored article for B3 Cricket – if the mood takes you, click to read Cricket Yorkshire's policy on sponsored content**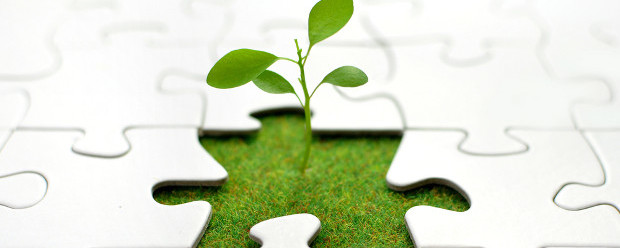 LIKE THIS ARTICLE? PLEASE SHARE IT!
Regular readers of Cricket Yorkshire will recognise this clarion call but if you enjoyed this read then with a quick click, you can help spread word about the interview with Tom by sharing the article.
Just use the Twitter and Facebook buttons below!
The goal of this website is to bring you fresh cricket journalism and showcase the breadth of Yorkshire cricket and wider issues in the game.
I'm always interested in your point of view via @cricketyorks or Cricket Yorkshire on Facebook so get in touch. Thanks for reading….
Latest posts by John Fuller
(see all)