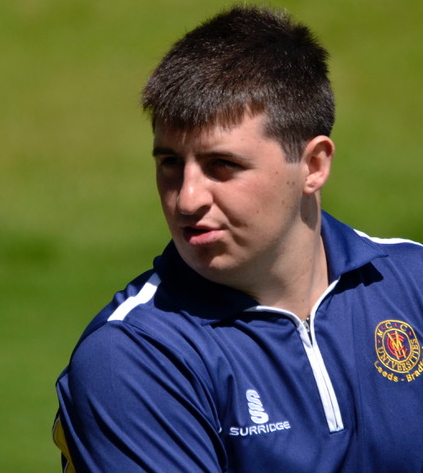 As the current first-class fixture between Yorkshire County Cricket Club and Leeds Bradford MCCU draws to a close on Tuesday at Headingley, spare a thought for a player no longer with us.
For those that knew him, 28 November 2012 will forever be etched in the memory when the talented cricketer Tom Hardman died, just shy of his twenty-second birthday, of sudden arrhythmic death syndrome.
He was a fit and health young man who had been named Leeds Bradford MCCU captain for the following 2013 season but lost his life to sudden cardiac death. He went to bed as normal the night before at the house he rented with others on Ash Road and just never woke up.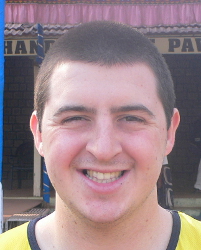 Tom arrived at Leeds Metropolitan University to study Sports and Exercise Science in 2011 already earmarked as a cricketer of promise – having gone through Lancashire County Cricket Club's Academy and been a popular squad member for a clutch of Central Lancashire League clubs including Heywood and Middleton.
An ankle injury prevented Tom representing Leeds Bradford MCCU in his first year of study but the allrounder, who was principally a seam bowler, became an integral cog with the Leeds-based MCC Universities squad in 2012.
The 2012 season was a breakthrough for Yorkshire's cricketing students as they gave Surrey a fright down at the Oval (pipped by 2 runs) before a commendable draw at Headingley against Yorkshire.
Tom's knock of 44 in the second innings slowed down the pace of the game, getting them well into the final day and frustrated the hosts when Yorkshire were scenting an upset; his 134-minute stay at the crease, along with Luis Reece's 60, got Leeds Bradford MCCU to 189 all out.
Yorkshire had to rustle up 266 to win and settled for 91-2 though Ivan Thomas (who played for Kent in their recent 212-run win at Canterbury over the students) had time to trap a certain Joe Root leg-before for a three-ball duck.
As if to confirm the class of 2012 were punching their weight against the counties, Leeds Bradford MCCU went on to defeat Sussex at Weetwood by 79 runs in the first week of May. In extraordinary scenes, Sussex were bowled out by 58 as Luis Reece claimed 7-21 and the rest, as they say, is history.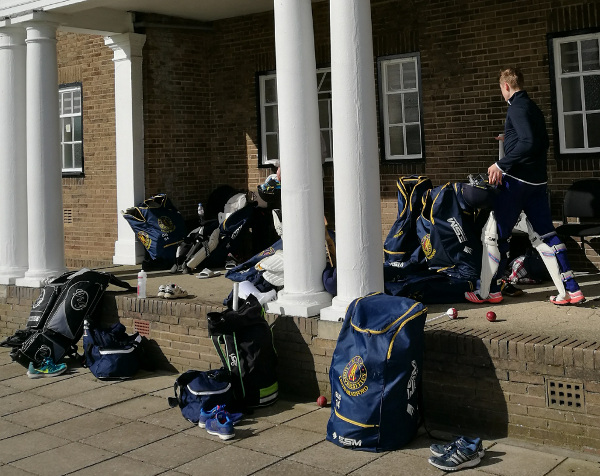 I sat down with Leeds Bradford MCCU General Manager Nick Davis at their Weetwood HQ (above) during a March training session to reminisce and celebrate the life of one of their own.
The sunshine flooded into Weetwood's grand dame of a pavilion with Tom's framed white shirt with his surname and squad number 'Hardman 96' positioned behind us. Nick described him as "the first one to arrive for training and the last to leave. The heart and soul of the team."
Nick's full five-minute interview is at the bottom of this article and well worth your time – he made the point that for some in the Leeds Bradford MCCU squad, Tom's passing was their first experience of anyone they knew dying and understandably it really hit home hard.
Tom's funeral was at Heywood's St Joseph's RC Church and for Nick, he'll never forget it:
"It was absolutely packed to the rafters. The thing I'll always remember as we walked out of the church, when something literally takes your breath away, the streets were just full of people who couldn't get into church."
How a group of cricketers processes something like this and how it affects them speaks volumes and in 2013, they had what Nick describes as arguably their best season.
When they needed that flash of inspiration to get over the finishing line, someone dug deep and stepped up and Nick is in no doubt the galvanising force that a death in the squad engendered: "It was if as we were playing with twelve men…"
The record books will note that Leeds Bradford MCCU recorded their maiden win over a county in a first-class fixture when Leicestershire were defeated by 102 runs. Having only been awarded first-class status in 2012, the taste of victory came in only their fourth attempt and set them up for a summer to savour.
They went on to be crowned British Universities and Colleges Sport (BUCS) Men's Cricket Champions 2013 after getting the better of Loughborough MCCU at Wormsley Cricket Ground in late June.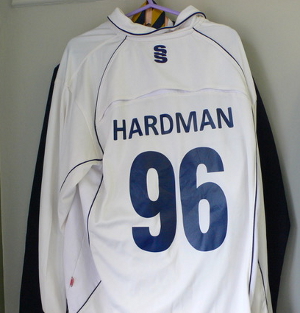 In 2015, Lancashire County Cricket Club's squad had cardiac screening, recognising the importance of ensuring Tom's legacy continued.
Implemented by CRY (Cardiac Risk in the Young) and organised by Tom's parents, Margaret and Richard, the Heywood Civic Centre saw hundreds of athletes and cricketers get checked out.
As Lancashire's director of medical services David Roberts stressed at the time: "Heart defects can affect anyone, even the fittest of athletes."
In fact, 12 young people die of undiagnosed heart conditions every week in the UK and it is through the efforts of organisations like CRY that awareness of the risks, medical research and support for those families affected are all making a difference.
For a number of years, the annual TH96 run, in aid of 'Cardiac Risk in the Young', sees hundreds do a nine-mile stretch from Rochdale Cricket Club via Norden and Heywood cricket grounds before finishing at Middleton CC.
The boys ready for the off. @TH96RUN @CRY_UK pic.twitter.com/OET9D1UY0L

— LeedsBradford MCCU (@Leedsmccu) March 11, 2017

With the revolving door of graduations, most who played cricket with or knew Tom are no longer involved in the MCCU set-up but nonetheless, the tribute continues year-after-year.
There's also the annual T20 varsity cup, in memory of Tom, that is in its fifth year and sees Leeds Beckett University and the University of Leeds compete on Friday 5 May at Weetwood (free entry, all very welcome).
Here's details and events of the Tom Hardman Memorial Fund: http://www.c-r-y.org.uk/memorial-funds/thomas-hardman/
If you can spare a couple of minutes, Cricket Yorkshire's audio interview with Nick Davis below is a fitting tribute, reminds us all to live life to the full and I look forward to meeting the squad again when I head over to Weetwood on Friday 7 April for their opening day against Worcestershire County Cricket Club.
PLEASE SHARE THIS….
Just by clicking the Twitter or Facebook buttons at the bottom (or top) of this page, you can share this article on social media and help it rocket around the world.
As always, it would be really appreciated…Tom's story and the work of CRY (Cardiac Risk in the Young) deserves a wide audience.
Photo credit: Tom Hardman in blue tracksuit (Jane Foster).
Latest posts by John Fuller
(see all)