The Test match in Chittagong that England edged by twenty two runs was acclaimed as an absolute humdinger. This was down-to-the-wire, chew-your-fingernails-ragged, watch-between-splayed-fingers sporting tension but how many followed it?
It got me thinking about the shifting sands of how we consume media and that the fractured nature of broadcasting and social media may offer a way for English cricket to shake up how it showcases the club, county and international game.
I listened to that unpredictable Chittagong encounter on BBC Test Match Special; my habitual preference now is radio over the internet because I can carry on working and the team are intuitive at painting a picture for those back in the UK of countries and cricket many of us will never get to experience.
Those who subscribe to Sky Sports could watch live then there's live scores and reaction unfolding on Twitter, BBC Sport, Cricinfo and many more besides.
I frequently bemoan the absence of live cricket on free-to-air TV but there is still comprehensive coverage of international and county cricket with the caveat that it's scattered across the winds and not necessarily at the time or guise of your particular choosing.
That being said, sometimes cricket really doesn't help itself. Hands up who knew ITV4 is screening daily Test match highlights from this Bangladesh tour at 7pm?
Many of these deals happen last-minute, a kind of broadcasting rights game of chicken where bargains are there to be struck but that then means less time to shout about it and rather importantly, tell your audience.
I am far from convinced that most cricket fans, except the diehards not forking out for Sky, can be bothered with cricket highlights on TV.
I suspect many thrive only on the live action and unless something controversial happened or it was an epic match, it's gone and feels irrelevant.
Details of our #BANvENG Test highlights coverage on @ITV4 – https://t.co/BvY9JrPlCP @edsmithwriter @MichaelVaughan @Trotty @Hoggy602 pic.twitter.com/0CGMCBWQ2s

— ITV Sport (@ITVSport) October 19, 2016
Nonetheless, I was praising ITV4 right up to the point I switched on and realised I can't get ITV4. Cue a mild tantrum.
Undeterred, I signed up to the ITV website – pausing only to mutter at being forced to provide personal details like date of birth and favourite cricketer from the 1980s – and voila, it worked like a charm.
Meanwhile, BT Sport has muscled in on cricket broadcasting with rights to Australian Tests, ODIs and T20s in Australia including the 2017/18 Ashes series.
The deal also includes the Big Bash League and women's Ashes on top of a separate agreement struck to show the Caribbean Premier League T20 competition.
Not long now!??? #FridayFeeling pic.twitter.com/a12L6ziJn7

— BT Sport Cricket (@btsportcricket) October 28, 2016
Depending on your outlook, this is either the land of opportunity for cricket supporters or immensely disparate, fragmented and hard to keep track of.
The nature of technology is such that to access all this subscription or free TV and online content, there are hoops to jump through, contracts to sign and infrastructure to bed in.
Some companies make accessing their products straightforward, others make it feel like an inauspicious trip to the dentist.
By way of demonstrating that very convoluted maze when it comes to getting the cricket you want on TV or online: I slake my cricket viewing thirst through a Sky Sports weekly pass via a Now TV app on my Xbox360.
Apparently, I can't get BT Sports the same way even if I wanted to pay for it.
I don't watch live sport on my iMac but if I wanted to suddenly change that habit of a lifetime, it would cost me £3 a month for a 12-month contract with an activation fee (who knows how much).
Seriously…it shouldn't be this way that so-called 'on demand TV' frequently comes with a myriad of caveats and clauses.
It piqued my interest to read that the England & Wales Cricket Board (ECB) are having meetings with Facebook and Twitter as part of wider consultations before tying up the next broadcast deal beyond 2019.
Ok, so I'm still a firm believer that the TV still holds the key to fanning the flames of audience growth and interest in our fabulous game in spite of the way we consume media on the go, across devices and as part of a day rather than the cricket being the sole focus.
The Great British Bakeoff attracted 13.2 million viewers on BBC1 on Wednesday evening. You can say all you like about dubious appeal of soggy bottoms but the ECB would climb over hot muffins for that kind of reach.
You can't ignore the potential for massive TV numbers even if we're comparing apples and oranges – or should that be sausage rolls made to look like pigs and England's future tours programme.
Yet, social media has a real-time, inclusive commentary dynamic that fits wonderfully with live sport so can the ECB slice and dice the TV/online rights in such a way that they offer something for anyone who wants to show an interest in watching or listening to cricket?
By way of example, Some two million people watched New York Jets play Buffalo Bills in American football's NFL as part of a deal for Twitter to live stream the game for free.
That's compared to around 50 million who watched the same game on TV but it still illustrates innovative ways to get cricket out there and literally into the hands of consumers.
I use Twitter as @cricketyorks on a daily basis and think that despite its problems around reporting online abuse and its stagnating user base, it's a considerable asset both for journalism and following cricket online.
A note of caution is around the longevity and direction of third-party companies as seen with the demise of Twitter's video-sharing app, Vine, though existing content is expected to be retained but you can't make any more annoying clips that endlessly loop. Ah well, as you might guess, not a fan…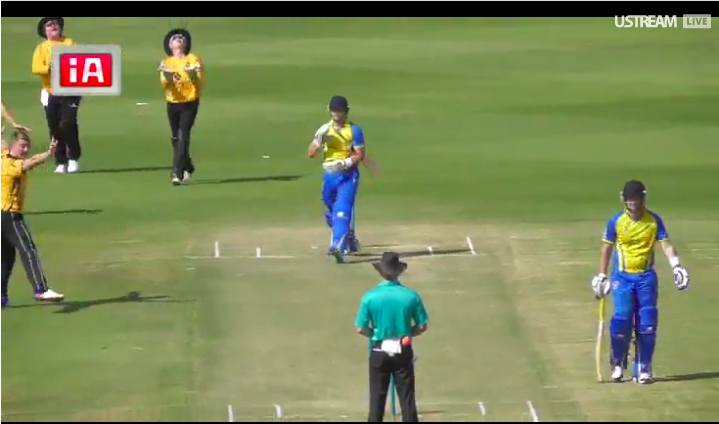 One video streaming success this week came in the form of the final out in Abu Dhabi of Yorkshire's Champion Club – Wakefield Thornes beat Pudsey St Lawrence and the whole thing was shown live on CricHQ.
You might conclude it's just the way of things that the two top sides from Yorkshire's new ECB Premier League structure were broadcast on another scoring website but I believe it's another blow to Play-Cricket, the ECB's network of club cricket websites.
CricHQ, to bring you up to speed, describe themselves as 'cricket social media' which I always thought was a bit aspirational as their primary offer is a slick digital platform for cricket scoring.
I'd argue their social networking part of the business has yet to catch the imagination fully, however, over 12,000 viewers for that Yorkshire club cricket match out in the UAE again pinpoints the role technology can have.
CricHQ – and leagues using the platform like the Nidderdale League – are ahead of the curve and I'll watch with interest to see if there is further integration between CricHQ and Play Cricket to allow clubs to live broadcast their own matches online.
The tech used has been around for a while now and the real bugbear is the reliability of the broadband to ensure a resilient picture quality without lagging and buffering.
I remember playing around with streaming a Shipley Providence Cricket Club game on UStream years back but judging by the Thornes-St Lawrence match, it has kicked on and isn't as prohibitively expensive as you may assume.
So…time for a mini manifesto…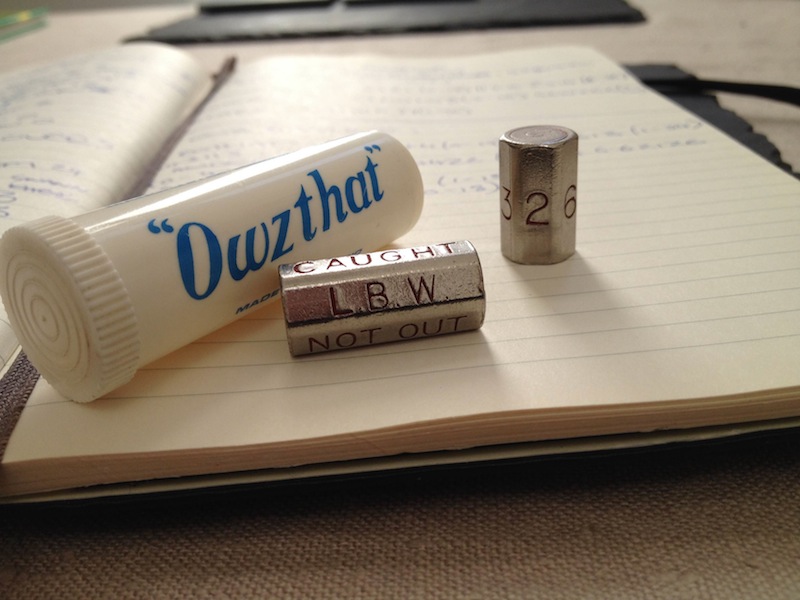 FIVE CHANGES TO FRESHEN UP THE BROADCASTING/TECH AGENDA OF ENGLISH CRICKET
Here's five changes I'd make right now, none of which need to be at the detriment of broadcasters paying a premium for rights to English cricket:
Broadcast at least one home Test live each summer
Show a live T20 game on Twitter
Trial Facebook Live to broadcast England Lions/England U19s
Make Play-Cricket fit for purpose: modern, video enabled, bells and whistles.
Prioritise rollout of high-speed, robust broadband for all cricket clubs
WHAT DO YOU THINK?
What would you like to be broadcast on terrestrial? Can you see cricket being shown on social media?
How do you follow and watch cricket online and what do you like or what are the frustrations?
Tweet @cricketyorks, post your comments on Cricket Yorkshire's Facebook page or drop over an email to CYHQ.
Latest posts by John Fuller
(see all)