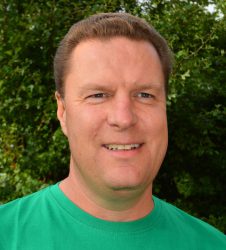 Latest posts by Andrew Gallon
(see all)
I've got a soft spot for the far corner of Yorkshire which, when I worked on Teesside during the 1990s, was dubbed 'Cleveland', an ancient name reinvigorated by the local authority.
At the time, I lived at Great Ayton, a pleasant village where the future Captain James Cook went to school. Ayton was an ideal location from which to cycle the district's quiet back roads or walk the nearby moors and hills. Out the back door, off you go!
So, selecting Stokesley Cricket Club's Broughton Road ground for my first match of the 2022 season meant a stroll down Memory Lane. The A19 and the A172, to be precise. Boy, I used to spend a lot of hours flogging up and down those highways.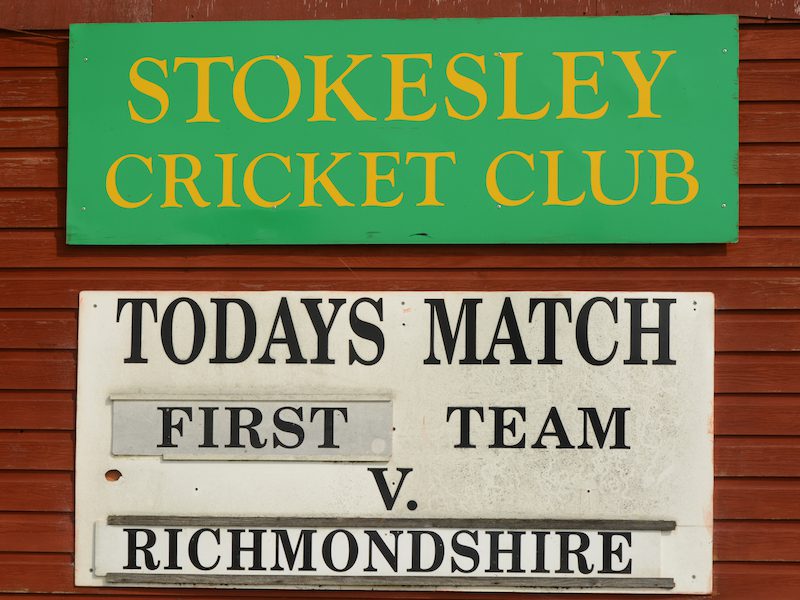 A then-colleague, Nick, a Middlesbrough lad through and through, told me he knew he was almost home when, bombing up either road, he could see the 'glow' of Teesside's industries, setting alight the northern horizon. Gritstone walls have the same effect on me.
No dramatic light show, on a mid-April morning, of course, but good to note, slipping by the windscreen, once-familiar topographical landmarks and signs to off-the-beaten-track villages such as Swainby, Potto, Faceby and the exceedingly pretty Carlton-in-Cleveland.
Stokesley's cricketers share – with bowling, football and tennis – Stokesley Sports Club, a 15-minute stroll southeast of the town's broad, handsome high street.
---
The cricket club's badge features a well-known, town centre stone bridge over the Leven, an appealing watercourse flowing more or less parallel to the high street.
---
For a community the size of Stokesley, the sports club, which had a major revamp and layout alterations during the early 1990s, is an impressive complex.
In recent years, the North Riding Football Association has had its headquarters there. For the 2022-23 season, Billingham Synthonia Football Club, a famous old name from the Northern League, will relocate from Norton Sports Complex to Stokesley Sports Club.
I think I'm right in saying Synners are the only football club in the world to be named after a chemical compound. Does the same apply to Billingham Synthonia Cricket Club?
The North Yorkshire & South Durham Premier Cricket League fixture planners have handed Stokesley a plum opening fixture: Richmondshire, the 2021 Premier Division champions, are their visitors.
In the clubhouse foyer, the weekly Darlington & Stockton Times's preview of the afternoon's games on its patch has been cut out and pinned to a noticeboard. Stokesley versus Richmondshire receives headline billing.
Also on the foyer walls are several framed yesteryear team photos, all black and white, of Stokesley Cricket Club. Line-ups include 1903 (the bats look very lightweight!), 1959 and 2010 (Kerridge Cup winners).
An hour before the cricket starts, the immaculate clubhouse bar, braced for an invasion by those yearning to watch Premier League football on a big screen, is serenely peaceful.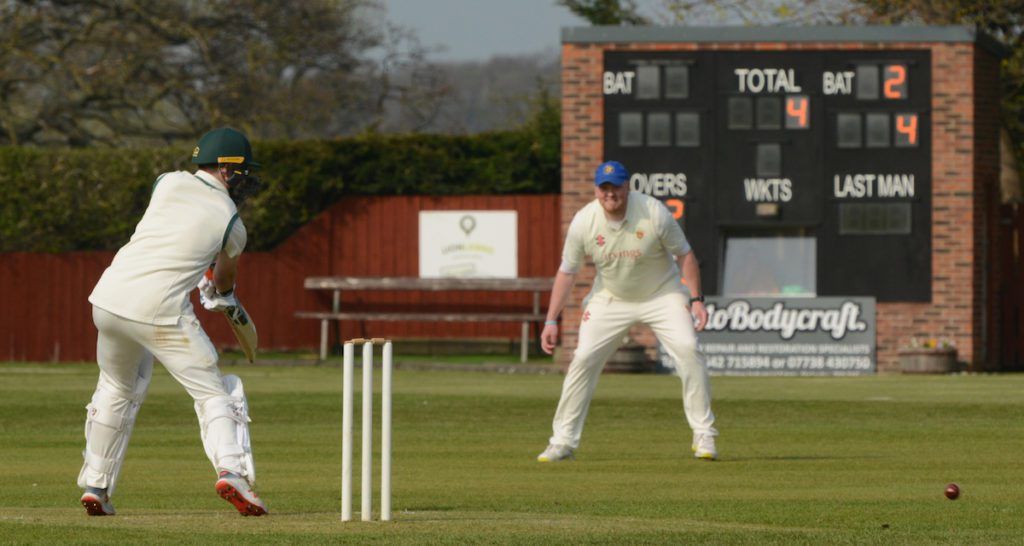 Beyond a new-for-2022 outdoor beer garden/patio, the familiar sound of willow pummelling leather can be heard. The players are warming up. Summer is here!
Laid out amid the flat expanse of the Cleveland Plain, Stokesley's ground is characterised by a vast, overarching sky. As if knowing its place, the clubhouse, flanked by tennis courts and a bowling green, is a low building. Its scale does not intrude.
---
Arguably, the best view in the ground is at the north end. From here, one can look across the square and over the clubhouse to the sweeping semi-circle of the Cleveland Hills. Wainstones, rocky outcrops above Hasty Bank, are easily discernible, despite a slight haze.
---
Spectators are well catered for. Benches (will a comfortable perch for six hours of cricket, outside the folding chair, ever be invented?) are dotted around the boundary, with mature trees on the east and west sides. The scorebox is in the northeast corner. It is warm enough for the scorer, chair and table adjacent, to sit outside.
There is a choice of parking: in marked bays, between the clubhouse and the football ground, away from flying cricket balls; or, for those happy to chance a smashed window, pitchside, to the west, close to permanent nets, beneath trees yet to acquire foliage.
Traffic noise is the sole bugbear. A busy roundabout, on the A172, is next to the cricket ground. The Broughton road passes immediately to the west, the Great Ayton road to the north. It being the Easter Bank Holiday weekend, bikers are out in force. They adore the Stokesley-Helmsley road, through Bilsdale, and nickname it 'The North Yorkshire TT'.
After a while, of course, one tunes out the various vehicular roars, allowing birdsong to find a way through. The compelling nature of the on-field contest helps.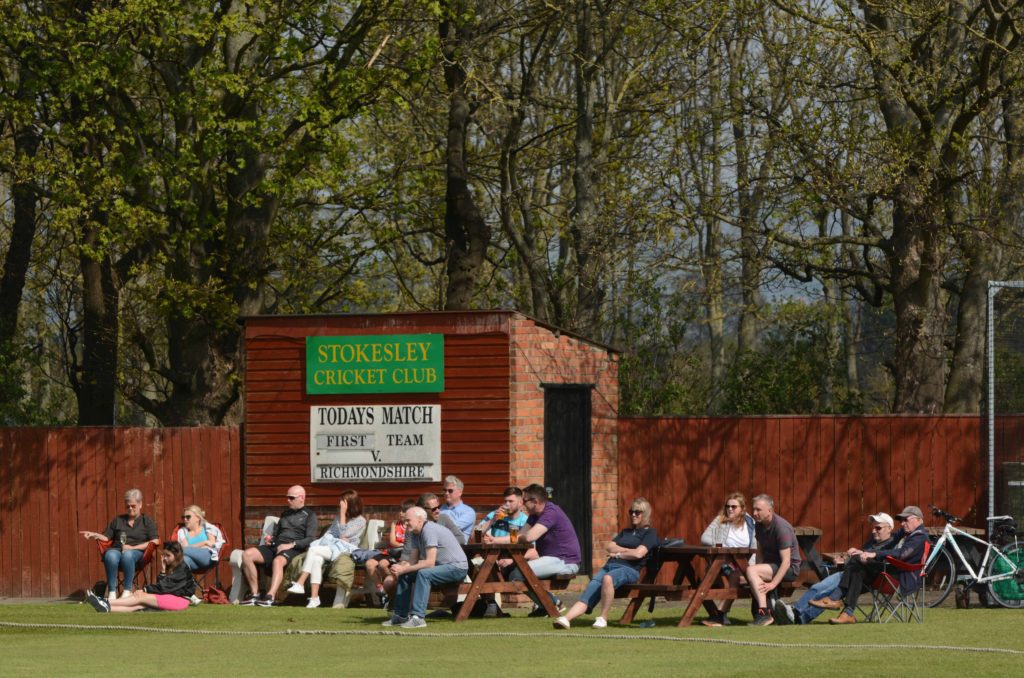 Electing to field, on a square said by the groundsman to be pretty hard ("no foot holes") and an outfield, after midweek downpours, described as soft, emerald green-capped Stokesley give three new recruits an early opportunity to impress with the ball.
---
South Africa U19 pacer Andile Mogakane, Stokesley's new professional, opens the bowling. The lad was recommended highly by former pro Gurshwin Rabie.
---
Left-arm spinner Fez Hussain, whose CV includes Durham Academy and Durham U19s, and former Whitby all-rounder Fin Morris, the NYSD 2021 Division One Player of the Year, are first and second change respectively.
Mogakane, 22, strikes with the third ball. He tempts Richmondshire captain Robert Carr into a reach, and wicketkeeper Jonny Weighell gloves the catch.
Carr's fellow opener Tom Dowson, on his way to a 105-ball 56, soon smashes my first six of the season. It is a straight hit, just to my right, into netting protecting the bowling green.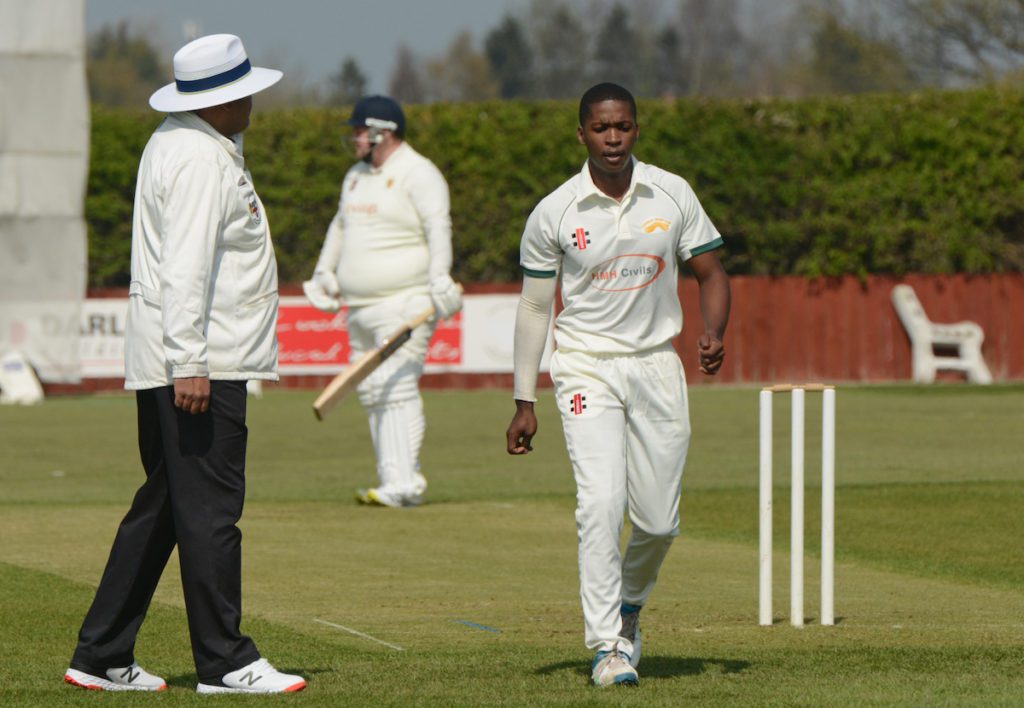 Dowson is dropped twice. Neither chance is easy. The first is driven through raised hands, the second a single-handed stretch backwards. Pained expressions from team-mates.
There is an audible murmur when Gary Pratt, a noted run-maker, in at No 4, strides to the crease. Pratt makes an unbeaten 41 (off 88 balls) as the visitors post 194-7 from 50 overs.
Richmondshire's new professional, Afghanistan U19 international Shafiqullah Ghafari, unmissable in a scarlet red helmet, contributes just three after coming in at No 5.
Harry Harding (2-26), Hussain (2-40, from a full allocation of 15 overs) and Morris (2-46) share the bulk of the wickets.
Towards the end of Richmondshire's knock, I get talking to an elderly ("85, next birthday") gentleman who tells me, in his time as a bowler, he played a single season for Stokesley – and several more for other clubs in the vicinity.
---
He was raised, by a farming family, in the Bilsdale hamlet of Chop Gate. He corrects me straight away, when I smile, and refer to Chop Yat. "Nobody who lives in the village calls it Chop Yat," he scolds, gently.
---
He tells me he learned his cricket with the Spout House club, whose infamously sloping ground, a few miles down the undulating B1257 from Chop Gate, is behind the Sun Inn. I gather cricket ceased at Spout House in 2019. Any prospect of a resumption?
He recalls a game at Stockton, where he, a recognised bowler, failed to take a wicket. To his chagrin, his brother, a batsman who merely turned his arm, claimed five!
It turns out my companion knew the inspiring boss, Tony, a bundle of nervous energy, I had when I worked in Middlesbrough. Some coincidence. We exchange stories of a real character, an old school newspaperman.
I tell him of Tony's "two Brown Ale painkillers" daily lunchtime refreshment at a working men's club down the road from the office. It's where the two met, it transpires. Sadly, Tony died at 53.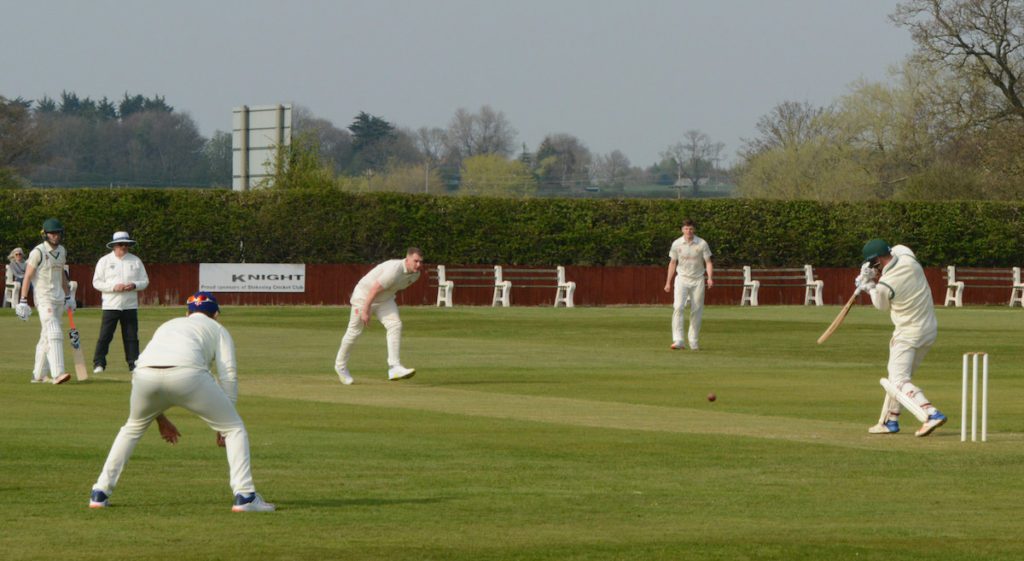 After tea, with the light mellowing and the temperature falling (well, it is only April), Stokesley's reply starts hesitantly. 12-1, 14-2 then 54-3.
Impetus is provided by pro Mogakane (59 from 67), in at No 3, and No 5 Andrew Weighell (68 from 72), who add 77 for the fourth wicket.
Weighell, Jonny's brother, is the fifth batter out, at 172, with nine overs left. Despite a scare or two (notably Harding's dismissal, at 182, for 15), Hussain (13 not out) and Josh Whaley (2 not out) steer Stokesley to 195, with four overs in hand, and a memorable – would surprising be unfair? – four-wicket victory.
Josh Dowson (2-17 from eight) and Ghafari (2-39 from 12) are the pick of the Richmondshire bowlers.
And, so, it's back down the A19. A last nod towards Cold Moor, stage left, but it's still too light to risk a glance over the shoulder in the hope of glimpsing Nick's Teesside 'glow'.
Many thanks to Andrew whose club cricket series, Miles per Gallon, is on cricketyorkshire.com throughout the summer.